Top 5 Best Cooking Oils For Your Kitchen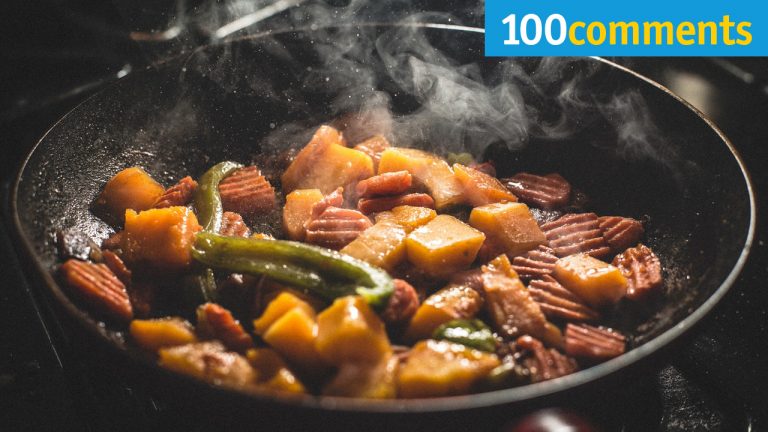 You might be surprised to learn that the average Malaysian consumes around 1.5 kg of cooking oil a month. But think about it – how much oil do you use in your food every day? Fried rice, curry, sambal… these are just a few examples of oily food that many of us eat both at home and outside. While there's no way to know for sure what kind of oil is being used at a restaurant, when you're eating at home you should strive to ensure that you're using good quality cooking oil to protect your family's health. To help you out, we've put together a list of the top 5 best cooking oils to keep in your kitchen.
Knife Blended Cooking Oil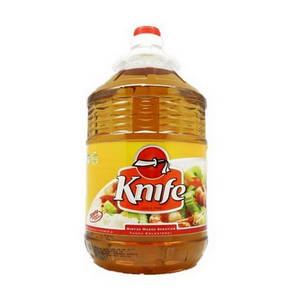 Enjoyed by all since 1948, Knife Blended Cooking Oil has been the household name for many generations. Its proprietary blend and unique peanut aroma give consumers total satisfaction with great tasting dishes. The ever popular Knife Cooking Oil is Trans Fat Free, rich in Vitamin E and has No Cholesterol.
Knife Blended Cooking Oil is the first and only cooking oil voted 5 times as a SuperBrand by Reader's Digest in both Malaysia and Singapore – A clear endorsement of the product quality and innovation in making your cooked food simply irresistible. Its success can be attributed to its secret formulation, using locally sourced double- fractionated palm olein which is then carefully blended with the finest of imported groundnut oil and specially selected grade of sesame oil, to create a unique signature aroma that has endeared the brand to its loyal customers for over 50 years.
Seri Murni Pure Vegetable Oil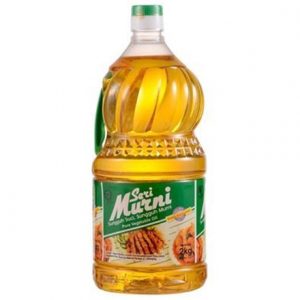 Seri Murni thrives on the approach of providing the best produce to the people, the best way they know how. Staying true to their brand name, purity of goods takes precedence when it comes to what they do.
Known by local consumers as 'Pemeringkatan 2 kali', Seri Murni Pure Vegetable Oil is the only DOUBLE FRACTIONATED SUPER OLEIN available for retailing as household cooking oil. On the promise of 'Sungguh Suci, Sungguh Murni', Seri Murni gives you the Purest and Natural oil without any additives. The oil is also rich in natural vitamin E and is cholesterol free.
This all rounded cooking oil is suitable to deep frying, stir-frying and even for marinating. Seri Murni Pure Vegetable Oil delivers wonderful dishes and crispy outcomes – whether it's fried chicken or stir-fried kailan, you're sure to enjoy the satisfying, less-oily taste that comes out.
Saji Cooking Oil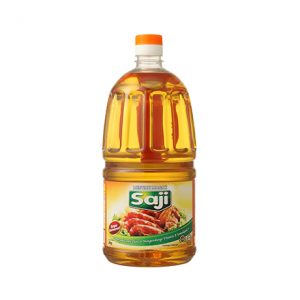 Saji in Bahasa means "to serve"; reflecting the brand's commitment to serve the best products to consumers.
The Saji Cooking Oil brand, formerly known as Angsa Emas (Golden Goose), was launched in 2000 by Delima Oil Products to reflect a more contemporary image. The catchy brand name has helped the company become a market leader, while also reflecting the brand's legacy of serving good food and great products.
Saji owns the supply chain of oil production from the plantation through to distribution, so it is able to deliver its products to consumers in the shortest period of time, guaranteeing the freshest stock is always available.
As an upstream integrated organisation, Saji ensures the harvested palm fruits are imediately processed, and the refined oils are efficiently supplied to manufacturing facilities for final processing and packaging. This process ensures consumers enjoy the benefit of the freshest oil, with the longest shelf life, at point of sale.
A clear golden liquid at room temperature, Saji Cooking Oil is made of from the finest, superior quality Refined Bleach Deodorised Palm Olein. Saji Cooking Oil has no taste or smell that can affect foods during cooking.
Rich with Vitamin E, Saji Cooking Oil contains no cholesterol, and is made from the highest quality grade of Halal certified, double fractioned palm oil (CP6). Able to withstand temperatures of 235 °C without changing its chemical composition, Saji Cooking Oil is ideal for deep frying at high temperatures.
With its recent entry into the culinary world, Saji has developed a new brand essence that rightly portrays its vision of being a major culinary influence in the Malaysian kitchen. The new tagline "Sentuhan Keajaiban", or in English "Magical Cooking", reflects changes in consumer dynamics and drives the brand's goal to increase its yummy factor.
Naturel Blend Omega 3 & 6 Oil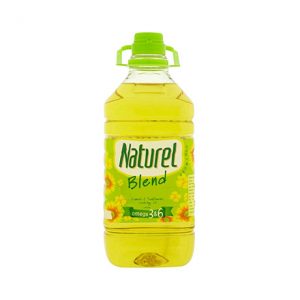 For the past decade, Naturel has consistently maintained its number one spot as the preferred Soft Oil brand, according to the Nielsen survey. Thanks to their dedication to research and development, you can expect additional innovative products from Naturel to fulfil your needs in leading a healthy lifestyle despite any life challenges you face. Now that's a brand that you know will keep you and your family healthy!
Made from pure and natural ingredients, Naturel Blend Omega 3 & 6 Oil is an original blend of Canola and Sunflower oils. It contains Omega 3 & 6 that are essential to the well-being of our body. These nutrients are important for normal growth in children, as well as aiding regular cardiovascular and neurological functions.
Apart from that, Naturel Blend Omega 3 &6 Oil also contains monounsaturates which help reduce bad cholesterol in the body. Endorsed as a 'Healthier Choice' by the Health Promotion Board of Singapore, this cooking oil is also naturally rich in Vitamin E, is cholesterol free, and is suitable for those who are on a vegetarian diet.
Buruh Refined Cooking Oil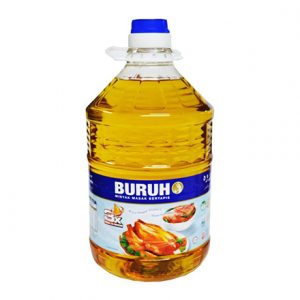 Buruh, established since 1970, continue to be one of Malaysian favorite choice brand of cooking oil. Made from 100% pure Palm Oil, Buruh Refined Cooking Oil remains stable at high temperature and is especially suitable for deep-frying. Its distinctive feature of natural anti-oxidants allows the oil to be safely re-used for up to 3 separate frying cycles. Buruh is cholesterol free and does not contain any trans fatty acids.
Buruh Refined Cooking Oil is also an excellent source of Vitamin E since Palm Oil has been known to be a naturally occurring source of antioxidants Vitamin E constituents, Tocopherols and Tocotrienols. These natural antioxidants act as scavengers of damaging oxygen free radicals and are hypothesized to play a protective role in cellular aging, atherosclerosis and cancer.
Need More?
You can find these and many other types of cooking oils here at 100comments.com.
Don't forget to check out our related article Top 6 Healthy Cooking Oils To Sustain Your Family's Well-being.