Top 7 Best Sauces That You Must Have In Your Kitchen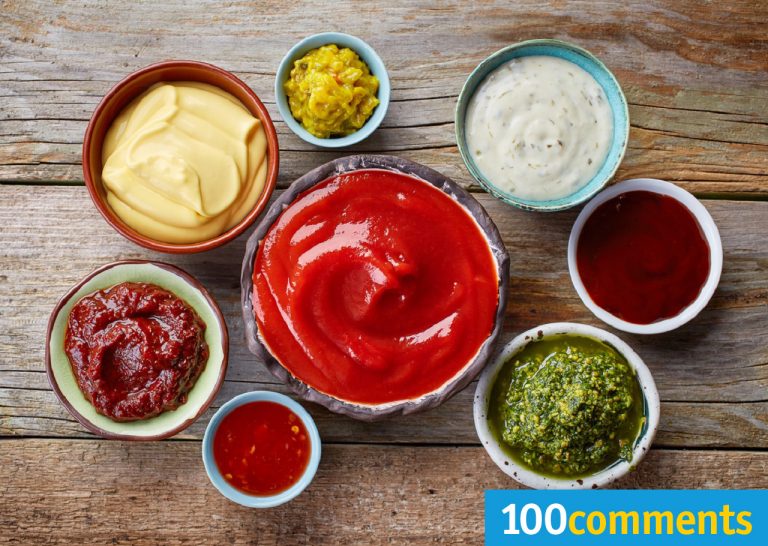 No kitchen is complete without condiments. Whether it's tomato sauce, chili sauce, soy sauce, mayonnaise, or salad dressings, having a variety of sauces on hand can be surprisingly convenient when it comes to cooking or preparing your meals. As an example, when it comes to Chinese cooking, soy sauces reign supreme, while Worcestershire sauce is normally best for Western meals. Whatever the case, it's important for every chef to have a well stocked shelf of condiments. To help you out, we've provided a list of the top 7 best sauces you must have in your kitchen.
Maggi Culinary Sauces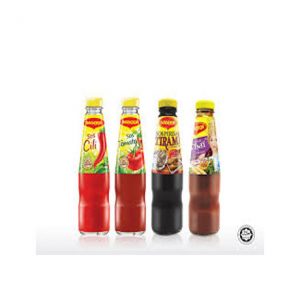 A quintessentially Malaysian brand, Maggi's products can be found in almost any household in the country. Apart from their famous instant noodles and hearty chicken stocks, the Maggi Culinary Sauces are some of their top bestsellers.
Among the first of their locally manufactured products in Malaysia, Maggi's Culinary Sauces include Sos Cili, Sos Tomato, Sos Cili Thai, and Maggi Oyster Sauce. You can't really go wrong with any of these basics. Perfect for both dipping and cooking, Maggi's Chili Sauce is processed with chilies fresh from farm, ensuring delicious fresh chili taste in every drop. Their Tomato Sauce uses a perfect blend of sweet and sour tomato taste, while the Thai Chili Sauce adds an oriental kick to their traditional chili sauce recipe.
Their Oyster Sauce, on the other hand, probably shouldn't be used for dipping. Made with real oyster extracts to provide fresh seafood taste to your dishes, this sauce is excellent for stir-fry and can also be used to add a hearty flavor to soups or broths.
Habhal's Cap Kipas Udang Sweet Soya Bean Sauce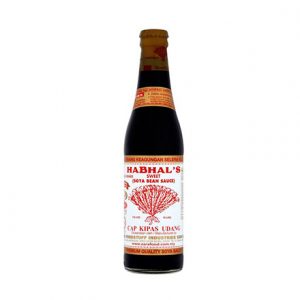 Habhal's Cap Kipas Udang Sweet Soya Bean Sauce is well-known around Malaysia as a favorite ingredient in Malay and Western foods and dishes. Its high quality and natural taste are characterised by the sweet, distinct flavour extracted through the fermentation of the finest soya beans.
Made with the finest soya bean fermentation and only quality soya bean extract, Habhal's Sweet Soya Bean Sauce provides you a sweet and distinct flavour that definitely satisfy your craving of oriental taste. It is not just enriched with vitamin A and other minerals, Habhal's Sweet Soya sauce is absolutely a cholesterol-free and a great source of protein for your body.
Habhal's Cap Kipas Udang Soya Bean Sauce is the natural choice for most customers. Its makes a world of difference between a bland serving and delightfully tasty meal. Especially popular for enhancing stir-fried dishes or as condiment give it the additional flavor, Cap Kipas Udang sauce is a must in every kitchen.
Kewpie Dressing Roasted Sesame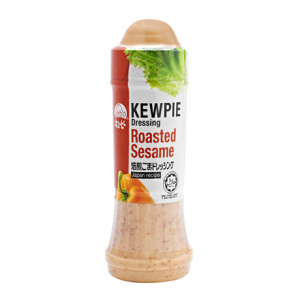 Bring out the flavours of your food with KEWPIE DRESSING ROASTED SESAME. This nutty, creamy dressing can be used in variety of ways from salad to meat dishes or even for steamboat. With no added MSG or preservatives, the Kewpie Dressing Roasted Sesame is bound to bring a smile to your whole family's faces.
KEWPIE Deep-roasted Sesame Dressing is characterized by the roasted aroma of sesame. It is made by blending in sesame roasted at different degrees, which brings out its pleasant deep-roasted flavor and aroma of sesame. It goes well not only with salads, but also with meat and fish. Let's "dress-up" your ordinary menus with KEWPIE Deep-roasted Sesame Dressing!
Lea & Perrins Worcestershire Sauce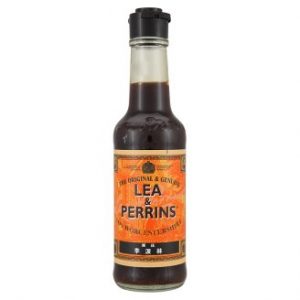 Since 1835, Lea & Perrins has been the one authentic brand of Worcestershire Sauce. Lea & Perrins Worcestershire Sauce combines some of the finest ingredients from around the world and ages them to perfection to produce a richer, smoother flavor unmatched for over 175 years.
Lea & Perrins Worcestershire Sauce is cholesterol free, fat free, preservative free, gluten free and has 80% less sodium than soy sauce. This distinctive sauce is used all around the world to enhance flavors across a myriad of recipes, from marinades to Bolognese sauce to a classic Bloody Mary.
Knife Classic Light Soy Sauce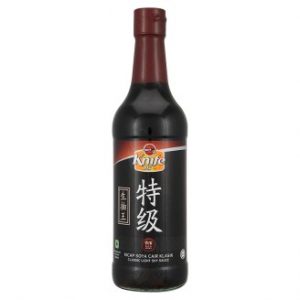 Knife Classic Light Soy Sauce is traditionally prepared in a hygienic and controlled environment. Aged naturally for a period of more than 120 days, this light soy sauce has an appetizing aroma and a distinctive reddish brown color that will make your dishes taste better and look better.
Among the Top 5 most pleasing soy sauce in Malaysia according to an independent tasting panel by Flavours magazine, Knife Classic Light Soy Sauce is perfect for dipping sauces and light seasoning and can be used in a wide variety of dishes such as fried rice, stir fry, etc.
Kewpie Sandwich Spread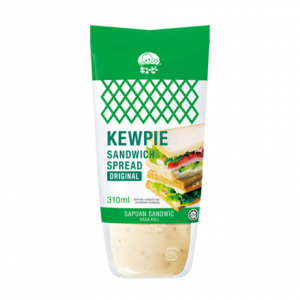 KEWPIE SANDWICH SPREAD ORIGINAL lets you create bread dishes with unique mayonnaise flavor. It's the perfect complement to your sandwich needs. Apart from sandwiches, the Kewpie Sandwich spread is also great as a dressing for salads.
KEWPIE MALAYSIA was founded on the 4th of June, 2009 and is the first company under the KEWPIE Group aimed at the global Halal market. Although a renowned brand in Japan when they first started, most Malaysians were initially unfamiliar with KEWPIE and had no idea about their beloved mayonnaise products. Now, however, they are one of the big names in the mayo industry and their products can be found in grocery stores and supermarkets across the nation. Once you get a taste of Kewpie Sandwich Spread, you will never want to eat regular mayo ever again!
Lady's Choice Fruit Salad Dressing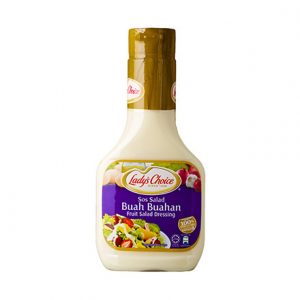 If you like salads, you're sure to love Lady's Choice Fruit Salad Dressing.
Lady's Choice has been a trusted brand for many years, providing consumers with quality and superior-tasting products. Their range of spreads and dressings are made from the finest ingredients that bring out the best taste of food.
Lady's Choice champions the return of the family to real food from the convenience of instant and artificial junk. The goodness of real food comes from fresh wholesome ingredients like breads and produce and the use of real mayonnaise made with freshest eggs, healthiest oils and spices. Lady's Choice reminds mothers everywhere that nothing shows real love more than real food, carefully prepared for the family.
Their fruit salad dressing is no exception. It is made with real ingredients to give you the delicious, quality taste of dressings minus the time needed to make them from scratch. In addition, their dressing offers a stable emulsion with no oil separation. You don't need to shake the bottle before use as it blends well with salads and proteins. Furthermore, this sauce is designed to be versatile in flavor and cooking methods. Try it cold as dressing in salads, spreads in sandwiches or even in hot dishes as a sauce. The possibilities are endless!
Need More?
You can review these and many other sauces right here on 100comments.com.