Top 7 Baby Shampoos To Make Sure Your Little One Stays Squeaky Clean
A regular bath time not only does helps your little one stay fresh and clean, but also serves as important one-on-one bonding time between parent and child. To make it a more pleasant experience, it's important to find a gentle and nourishing tear-free shampoo that's suitable for your baby. In a sea of choices, we've come up with a list of some of the best baby shampoos on the market.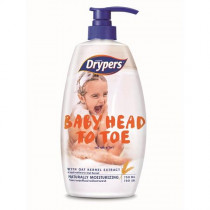 Best Head-To-Toe Baby Shampoo
Designed to cleanse every part of your baby from head to toe, Drypers Baby Bath and Shampoo Head to Toe is enriched with oat kernel extract, provitamin B5, and a mild, baby-friendly fragrance that will make your little one smell wonderful all day long. This special formula helps to moisturize and maintain your little one's sensitive skin, leaving it soft and hydrated for a gentle and fun bath time. Suitable for babies with dry or sensitive skin, Drypers Baby Bath and Shampoo Head to Toe can be used during your baby's bath time or even during nappy changes.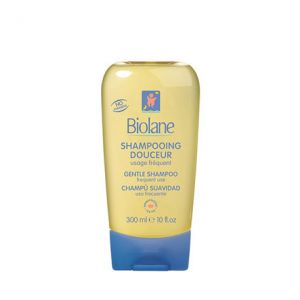 Best Baby Shampoo For Tangled Hair
Specially formulated to clean and untangle baby's hair, Biolane Gentle Shampoo is a mild formula that's even suited as a shampoo for adults. The soap-free shampoo helps to protect the skin's natural balance, gently cleansing without risk of stinging eyes. Biolane Gentle Shampoo is enriched with honey, granting it detangling properties that makes combing much easier and fuss free.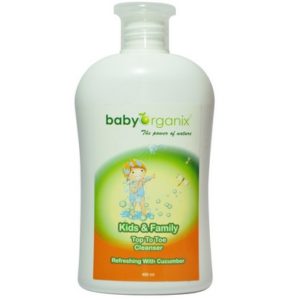 Best Baby Shampoo For Newborns
Designed to gently treat newborn's sensitive skin and hair, BabyOrganix Kids & Family Top To Toe Cleanser is made with the perfect balance of cleansing moisture and kindest care. This The formula gently washes your child while retaining the moisture in their skin, feeling them feeling soft and smooth. Infused with only the highest quality organic and natural plant based ingredients such as aloe vera, this gentle yet effective cleanser is tear free and suitable for any skin type. Even those with sensitive skin will be amazed at how mild BabyOrganix Extra Gentle Top To Toe Cleanser actually is.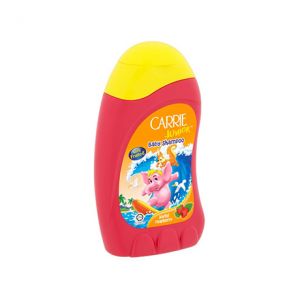 Best Baby Shampoo And Conditioner
Carrie Junior Baby Shampoo provides a gentle yet effective cleansing for hair and scalp. It has a built-in conditioner to keep baby's hair soft, shiny and healthy and is suitable for everyday use. For gentle yet effective cleansing of hair and scalp, Carrie Junior Baby Conditioning Shampoo is enhanced with Fruito-E – a natural combination of fruit extracts. Fruito-E is rich in vitamins and nutrients, helping to condition, nourish and protect your baby's hair and scalp.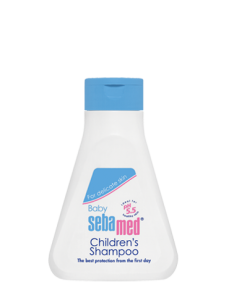 Best Soap-Free Baby Shampoo
Sebamed Children Shampoo gently cleans your baby's hair without the use of soap. Specially formulated to hydrate your baby's hair and scalp, Sebamed Children Shampoo naturally stimulates hair growth thanks to its soap-free and balanced pH properties. It deeply cleanses without causing irritation, making it ideal for cleansing and care the fine hair and delicate scalp of babies and young children.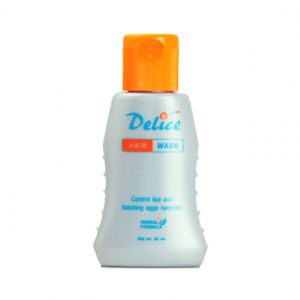 Best Baby Shampoo For Handling Lice And Nits
Delice Hair Wash is designed specifically to help control lice and nit infestations. It prevents the eggs from hatching, breaking down the life cycle movement of lice and stopping them from multiplying. The perfect shampoo to use for babies and young children suffering from lice infestations, Delice Hair Wash is a powerful and effective remedy.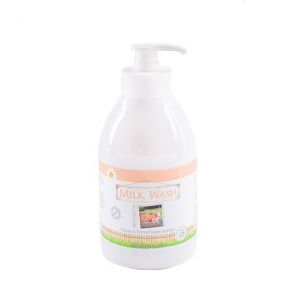 Best Milk Based Baby Shampoo
Unlike many shampoos, MooGoo Milk Wash uses a glucose based cleanser called "Capric Glucoside". This was originally developed for baby wipes and face wipes, meaning that it has the same low skin irritation score as water. MooGoo Milk Wash also contains milk protein (casein), which is similar to the skin's own protein, helping to maintain elasticity. Aside from that, the natural ester Glycerol Oleate prevents skin water loss, leaving baby's skin feeling smoother and softer than before. MooGoo Milk Wash is a gentle product that doesn't create big bubbles. This no-tears formula can be washed off gently without the risk of dry or irritated skin, making it perfect for baby's bath time.