Top 6 Best Spreads For Your Morning Toast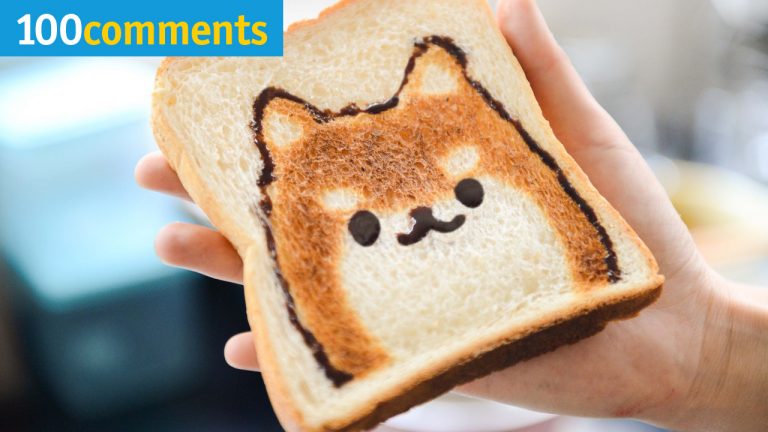 When it comes to breakfast, few items can beat the simple yet versatile toasted bread. Every morning, people all around the world are waking up and preparing to eat their own versions of toast. Some people prefer to use jam, others peanut butter. And of course, there are those sad folk who'll just slap a bit of butter on their bread and call it a day. Whatever it is that you prefer, we've set up a list of the top 6 best spreads for your morning toast below.
Lurpak Slightly Salted Spreadable Butter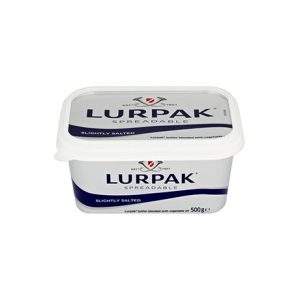 We must begin, of course, with butter. The Lurpak Slightly Salted Spreadable Butter, to be exact.
There for as soon as the toast pops up, Lurpak Spreadable Slightly Salted has become a modern classic and kitchen staple with its distinct Lurpak taste. It is perfect for mixing with fresh ingredients such as chives or parsley to create your own flavored spreads.
Lurpak Slightly Salted Butter is made from 100% fresh milk, with over 20 litres of fresh milk going into every kilo. They simply take the cream from the milk and churn until it turns into butter and just add a pinch of salt along the way. That's it.
With its legendary subtlety and freshness, Lurpak Slightly Salted Butter is perfect for all kinds of food adventures, be it baking, spreading, drizzling, mixing, frying. And, of course, you can just spread it on toast and eat it that way.
Nutella Hazelnut Spread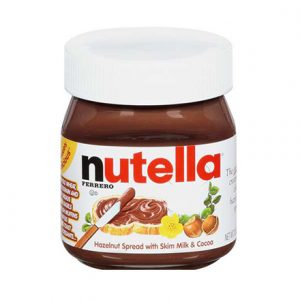 This list could never be complete without Nutella Hazelnut Spread.
The original recipe was invented by Pietro Ferrero, a pastry maker from Italy who ingeniously created a sweet paste made from hazelnuts, sugar and just a little bit of cocoa. By 1951, the delicious 'Giandujot' paste was transformed into a new product that could be easily spread on bread; it was called SuperCrema (the precursor to Nutella).
In 1964, Pietro Ferrero's son Michele applied his innovative genius and, by trial and error, he improved the recipe and created the first-ever jar of a new hazelnut and cocoa cream which was, however, still without a name. So he put his creative hat on again and invented the perfect solution for the world's most famous spread: 'Nutella'.
The rest, as they say, is history.
Nutella Hazelnut Spread is a 'hazelnutty' creamy smooth breakfast spread that needs no introduction! Spread it on your toast, biscuits, pancakes, waffles or even use it in your milkshakes or desserts. The possibilities are endless. Love, passion, dedication and great care are the ingredients you will always find in every Nutella jar and it is for that very reason Nutella has been bringing a smile to families for more than 50 years.
Lady's Choice Peanut Butter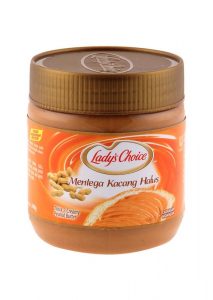 Lady's Choice has been a trusted brand for many years, providing consumers with quality and superior-tasting products. Their range of spreads and dressings are made from the finest ingredients that bring out the best taste of food.
Lady's Choice champions the return of the family to real food from the convenience of instant and artificial junk. The goodness of real food comes from fresh wholesome ingredients like breads and produce and the use of real mayonnaise made with freshest eggs, healthiest oils and spices. Lady's Choice reminds mothers everywhere that nothing shows real love more than real food, carefully prepared for the family.
Made from carefully selected peanuts, Lady's Choice Peanut Butter is an excellent choice to start your day. Delicious rubbed on bread and crackers or eaten alone, this peanut butter is also suitable for use as ingredients to make cookies and cakes.
Lady's Choice is also concerned with nutrition. For example their peanut butter – made from carefully selected peanuts and roasted to perfection – has no cholesterol, is filled with protein and polyunsaturated fatty acids (good for the heart) and contains vitamins and minerals. As with the rest of their product range, they make sure that everything is the right combination of taste, value and nutrition. Happy foods indeed!
St Dalfour Four Fruits Deluxe Four Fruits Spread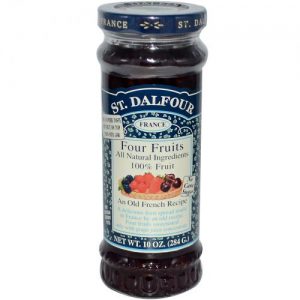 A delicious fruit spread made in France by an old recipe, St Dalfour Four Fruits Deluxe Four Fruits Spread contains… (you guessed it) four fruits sweetened only with grape juice concentrate. By gently cooking in the tradition of the French countryside, the natural flavor of the fruit is conserved, allowing you to enjoy the delicious taste of fruits in the morning without any artificial colors or flavorings. This fruit spread is also free from additional sugar – all its sweetness comes naturally from the fruits!
Marmite Yeast Extract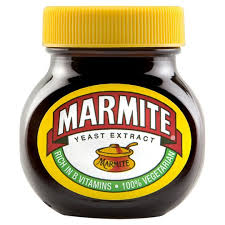 Marmite Yeast Extract has a bit of a love-it-or-hate-it reputation due to its distinctively intense flavor: tangy, pungent, and very salty, with a hint of sweetness, too. We Malaysians tend to add it to porridge, but in other parts of the world people seem to prefer spreading it directly on their toast.
Marmite yeast extract spreads easily on toast, providing a quick & simple breakfast solution for the whole family to enjoy. What's more, Marmite is rich in B vitamins and has no added sugar – what more could you want from a breakfast? Spread Marmite on toast, crumpets, bagels and a host of other foods. You can even try Marmite with eggs, avocados or cheese for an extra burst of flavour!
Capilano Pure & Natural Honey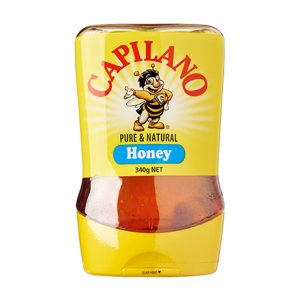 Capilano Pure & Natural Honey uses only 100% Australian blend honey from beekeepers in Queensland, New South Wales, Victoria, South Australia & Tasmania. Capilano honey is a pure, premium blend of native eucalypt and ground flora honeys. It comes in a convenient to use easy-squeeze bottle perfect to add natural sweetness to any food or drink.
With 0% fat, and free of additives, preservatives and refined sugars, our honey is the perfect pure and natural energy boost for children. In addition, honey has been clinically proven to sustain blood sugar levels for longer periods than other types of sugar, sports gels or 'carbo snacks'. It also serves as a good alternative natural sweetener for those with diabetes thanks to its high carbohydrates and low GI rating.
As one of the most natural, tasty and versatile foods with a variety of vitamins, minerals and amino acids, there are many reasons to include honey as part of your everyday diet.
Need More?
You can review these products and many more right here at 100comments.com.