7 Best Medicated Powders To Keep Your Family Fresh and Clean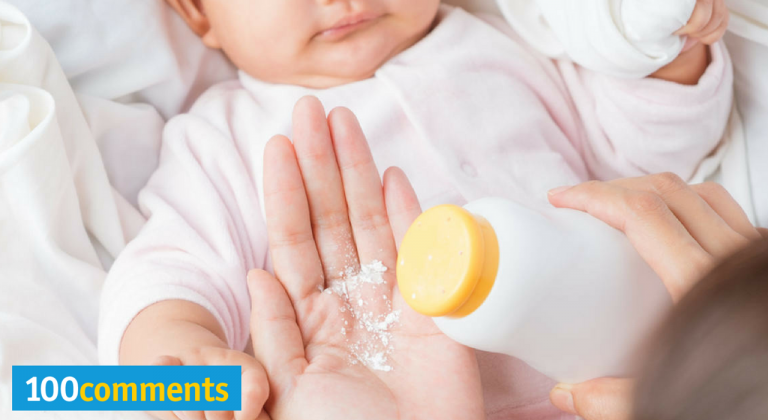 Medicated powders are used by many people as part of their hygiene routine to diminish body odour, athlete's foot and itchiness due to sweat. Many parents also use medicated powder on their kids to prevent diaper rash, redness and other skin conditions that lead to uneasiness. Some powders have scented and some are organics and free from any harmful chemicals that you can find over the counter. Here, we have rounded 7 Best Medicated Powders To Keep Your Family Fresh & Clean.
Agnesia Antibacterial Powder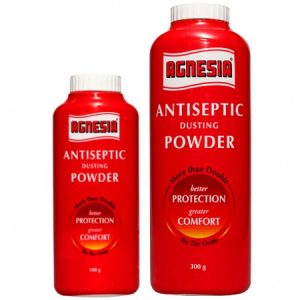 Asian mothers' favourite talc for generations. Agnesia is a trusted household brand to reduce rashes and itchy skin due to prickly heat. It is suitable not only for babies and children but also for adults. This medicated dusting powder is affordable and easy to buy. It contains protectant and dermatological ingredients that are used to treat and prevent heat rash or prickly heat, nappy rash, cosmetic rash or any irritation caused by infections. A must have antibacterial talcum among mothers. Read reviews about Agnesia Antibacterial Powder here.
Hurix's Perfumed Medicated Powder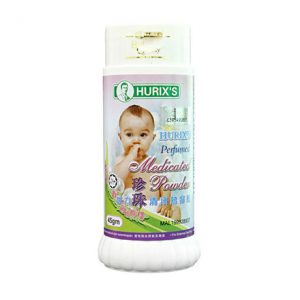 Relieve rashes, skin itchiness, pimples and body odour with this talc. It is gentle on baby's skin and recommended to use after a bath. Bear in mind that baby's skin is soft and tender, thus Hurix's Perfumed Medicated Powder is not harsh on the skin. You can apply on the skin that tends to dry – elbow, thighs, neck or any specific areas that easily itchy and rashes. Not only for kids, adults also can use this talc to relieve itchiness, reduce pimples and keeping your body comfortable when you are sweating. Read reviews about Hurix's Perfumed Medicated Powder here.
ALLANO™ Family Talcum Powder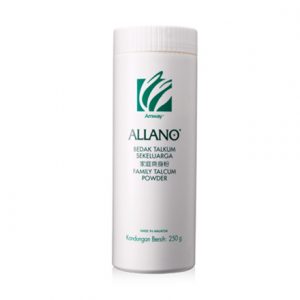 ALLANO Family Talcum Powder helps you beat the heat and keep your family cool, fresh and comfortable both day and night. A soft, silky powder with the ability to absorb excess moisture on your skin and keep you dry throughout the day. It also features a light scent of rose, jasmine and lilac to freshen up your morning. It soothes and smoothens the skin with a pleasant and light floral scent and at the same time gives a long-lasting refreshing and comfortable feeling. Click to know more about ALLANO Family Talcum Powder.
Aiken Medicated Talcum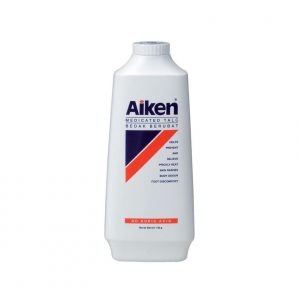 Another best-selling brand among parents. Aiken is known for the medicated talcum that aids in preventing rashes and redness. It helps prevent and relieve prickly heat, skin rashes, body odour as well as foot discomfort; all in one bottle. Aiken Medicated Talc is mild enough for daily use without any addition of boric acid. It comforts the skin as well as protect the skin. Best to relieve the itchiness of prickly heat as it absorbs excess moisture on the skin to keep you cool and comfortable dry as well as fights against bacterial growth. Read more about Aiken Medicated Talc.
Snake Brand Classic Prickly Heat Powder
Developed over 60 years ago, Snake Brand Prickly Heat Powder is the original cooling powder, refreshing and soothing powder that is effective in relieving itchy, prick heat rash and skin irritation from hot weather. The powder has a fresh scent of natural essential oil, making it perfect for daily family use. Comes in such a unique metal package to keep its coldness and natural fragrance fresh for a long time. It is usually used after a bath as an antiseptic and absorbent dusting powder. This product from Thailand is good for your whole family. Read reviews about Snake Brand Prickly Heat Powder here.
Antabax Medicated Powder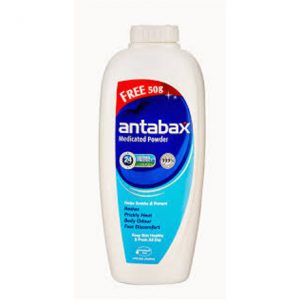 Fights against the growth of harmful germs with Antabax Medicated Powder. It has a soft and fine texture that leaves skin feeling silky smooth. Antabax Medicated Powder has an advanced formula to fight against harmful germs and contains Vita Mineral that absorbs excessive perspiration and reduces prickly heat and rashes. Enriched with skin vitamins to keep your skin soft and healthy. A great powder for Malaysia's hot and humid weather that can be uncomfortable for the skin. This medicated powder also can release foot discomfort caused by athlete's foot. Read reviews about Antabax Medicated Powder here.
Follow Me Anti-Perspirant Deo Powder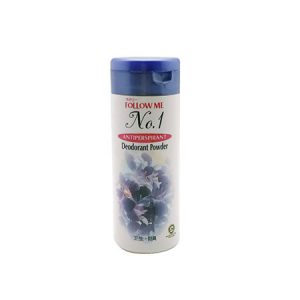 Follow Me Anti-Perspirant Deodorant Powder effectively controls sweating and body odour problem. It is gentle and effective to be applied on your underarms to keep you feeling cool and confident. Enjoy the long-lasting freshness throughout the day. This powder also works wonder in absorbing excessive moist on your skin to prevent redness and rashes due to humid weather. Keep your feet comfortable, dry and free from unpleasant odour. Click to view more info and reviews about Follow Me Anti-Perspirant Deodorant Powder.