11 Best Confinement Centres In Klang Valley That Offer Inclusive Care
Many new moms practice the traditional postpartum confinement after the birth of a child. Confinement is a period of time, usually 30 to 40 days after the birth of a child, for the mother to get enough rest and recover from the ordeal of childbirth. The new moms must follow strict rules and diet to ensure that the body recovers fully. These days, modern adaptations of postnatal confinement are becoming popular among new mums.
If you are expecting a newborn and still looking for a place to spend your postnatal confinement period, we have a list of 11 Best Confinement Centres in Klang Valley that offers inclusive care. Mommies, all you need to do is to sit back, rest and let them handle everything for you.
Nejlika Mother & Baby Centre
Nejlika Mother & Baby Centre is a safe haven for mommies and newborns. With a team of qualified nurses on hand round the clock, you can rest assured that your baby will be in good hands at all times. Realising the importance of individualised, high-quality care that is tailored and responsive to each newborn's needs, Nejlika is the first and only confinement centre in Malaysia that offers fully individualised baby bedrooms. With each baby having their own bedroom, this greatly reduces the risk of cross infections, which is critical during times like the pandemic.
Air quality is also important during the pandemic and Nejlika has this covered with its state-of-the-art 4-tier medical grade air purification system. Fresh air enters through a layer of HEPA filter which then passes through the Carbon filter before it enters the air conditioning system to make sure the temperature and humidity are optimal for newborns. The air will then pass through another two layers of hidden UV light sterilisation which kills all bacteria and viruses before reaching every baby's individual bedroom without exposing the babies to the UV rays. Air that is exhaled by the babies will be drawn out through another ducting system to ensure that the baby room is always filled with fresh and sterilised air.
Nejlika provides the highest level of professional care and support to ensure that new moms experience a healthy and restorative confinement journey. This includes a one-on-one breastfeeding session with a Taiwan-certified lactation consultant, a weekly TCM physician consultation, and five nutritious confinement meals per day. Customised herbal tonic soups that are specially designed by their TCM Physician and Postnatal Consultant will be served daily to support mommy's health. Milk boosting soups are also available to boost milk production.
Every room has its own bathroom and toilet, as well as a three-tier water filtering system. As an added convenience, daddies may use their smartphones to remotely monitor their baby while at work with the 1-to-1 Baby Monitoring System. Mommies can enjoy seeing their baby from the room's 50-inch 4K LED TV while relaxing on the luxury 5-star hotel-style bedding.
With a stellar reputation of serving 1,000 families for the past eight years, Nejlika promises the best of care and comfort that make you feel like you're at home during your confinement. From the excellent mother and baby care, to luxurious hotel-style living, and the well-trained friendly staff — Nejlika provides all that you need to feel more relaxed and secure as you prepare for a new life with your newborn.
Kimporo Postnatal Rejuvenation Center
Kimporo Postnatal Rejuvenation Center is your one stop confinement center that offers comprehensive care to mom and baby. Kimporo which means "The Most Precious One" in Chinese, refers not only to the precious newborn, but also the precious new mother. They offer specialized care, having a team of trained breastfeeding and confinement specialists, midwives and nurses to assist in the care of the newborn and the complete rejuvenation of the new mother, in a luxurious and safe environment. Postnatal meals are specially prepared to aid healing and strengthening of the body after delivery. They also have a variety of services guaranteed to help you rejuvenate and revive, enabling you to enjoy this very special first month as a new mother. For more information, visit Kimporo Postnatal Rejuvenation Center.
Gina's Place The Breastfeeding Postnatal Centre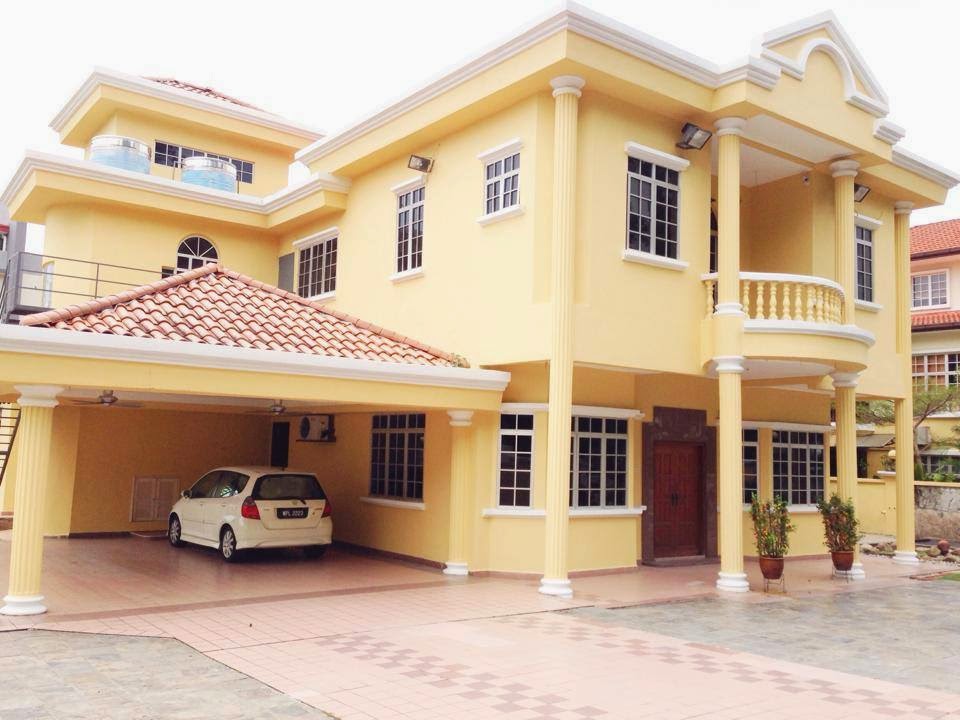 Gina's Place The Breastfeeding Postnatal Centre is the most exclusive Breastfeeding Postnatal Centre in Malaysia. At Gina's Place, you will have an enjoyable and restorative maternity retreat. At the same time, you'll get the best help in making your breastfeeding journey a successful one. Our comfortable and homely environment, together with our friendly and well-trained registered nurses ensures your peace of mind throughout your stay with us.
Following traditional yet liberal confinement practices, Gina's Place provides nutritious and delicious meals, while giving superb parenting guidance and support. Our facility offers a complete package where a mother and her baby's needs are fully taken care of. For more info, visit Gina's Place The Breastfeeding Postnatal Centre.
SN Postnatal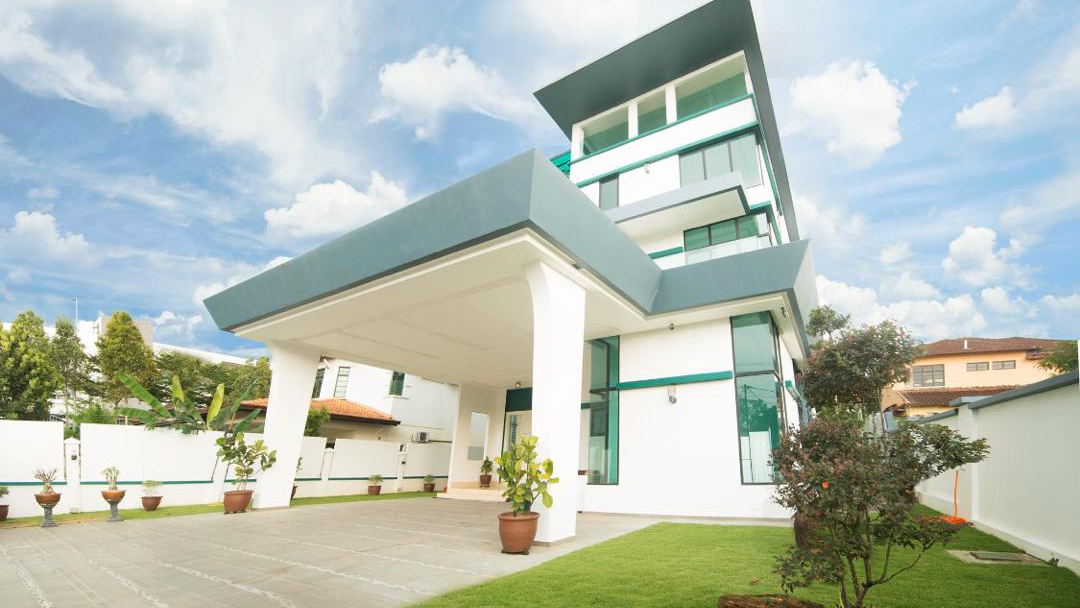 SN Postnatal Care Centre was launched in 2000, with its first headquarters in Cheras. SN Postnatal Care Centre has over 20 years of expertise in professional confinement services and consultations and is dedicated to offering the best maternity care with complete facilities and a combination of traditional and modern confinement meals.
Professional Chinese traditional physicians, nurses, and a nanny staff the SN Postnatal Care Centre. SN Postnatal Care Centre is always ready to provide the highest quality and expert confinement service, allowing newly-gifted-birth mothers to finish their confinement period with peace of mind.
SN Postnatal Care Centre also provides expert postpartum massage, Chinese physician consultation, confinement food delivery, and baby guidance for first-time mothers. The SN Postnatal Care Centre also offers free prenatal and postnatal classes to all parents.
At SN Postnatal Care Centre, you can expect the best confinement care that a mother and child should enjoy. For more information, visit here.
Mom Retreat
A great place for you to rest and relax, recover and rejuvenate your health and well-being. Heal and regain your beauty with Mom Retreat Confinement Centre. This centre offers packages which may meet the comfort that you have always wished for. In most cases, mothers have not enough rest during their postpartum and this leads them to serious health condition where they undergo mental stress and postpartum blues. New mothers need someone to accompany them and help them throughout the process. Some of the new mothers even does not have any experience in dealing with such situation. Enjoy the Malay traditional postnatal experience offered at this confinement centre. To know more about it, visit Mom Retreat Confinement Centre.
Kabo Care Centre
Experience Kabo Care Centre's hospitality and expertise during your confinement, where the place is safe and comfortable like home. Caring and lovely environment, that welcomes you and your new member of your family. A great place to relax with your precious newborn. At Kabo Care Centre, you won't feel bored as it is equipped with entertainments, books and activities.
During the confinement period, it can be divided into four different stages : the first stage is to detox ; the second stage is to condition; the third stage is to nourish; and the last stage is to build and maintain. A woman is at her weakest right after childbirth, thus it is not advisable to immediately eat tonics or nutritious food. The right way is to follow the different stages to restore her health. Confinement diet should therefore be adjusted at each stage to meet the nutrient requirements of the mother. Click here to know more about Kabo Care Centre.
Esther Postpartum Care
Esther Postpartum Care established in Malaysia at the year of 2016 with caring and excellent environment that welcomes you like a queen and your new family member. Esther Postpartum Care offers authentic Taiwanese confinement services in Kuala Lumpur. During your stay, doctors and nurses will assess your health conditions, provide guidance on breastfeeding, wound recovery observation and treatment etc. Apart from that, confinement care services are not only about physical health conditions, they also concern on mom's mentality, by evalutating mental's health. Read reviews about Esther Postpartum Care here.
EC Month Confinement Retreat Centre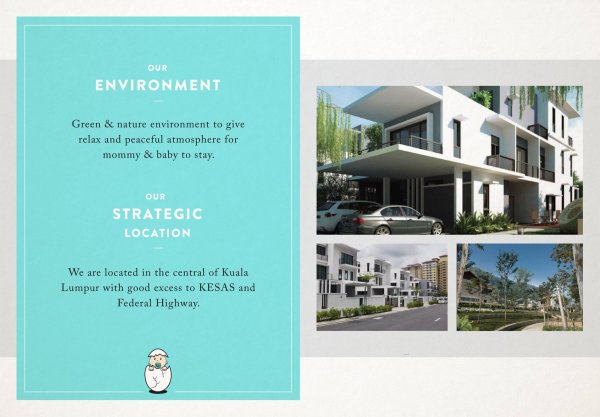 The best confinement centre which provides ample care for moms during confinement, the most critical month after delivery. Having a proper post-natal care is going to be one of the greatest gifts from a mom to her baby! The arrival of newborn undoubtedly marks one of the biggest moments in every family, but don't forget that it is also equally important for the mom to be provided with a proper post-natal care. Located in the centre of KL, EC Month Confinement Retreat Centre provides moms as well as the babies professional care in a home-like ambience. As mother loss huge nutrition while delivering, therefore as a part of the initiative, this confinement centre provides 5 healthy meals per day using ingredients that will help restore the nutrition that your body needs. For more information, visit here.
Xingfu Ai Confinement Centre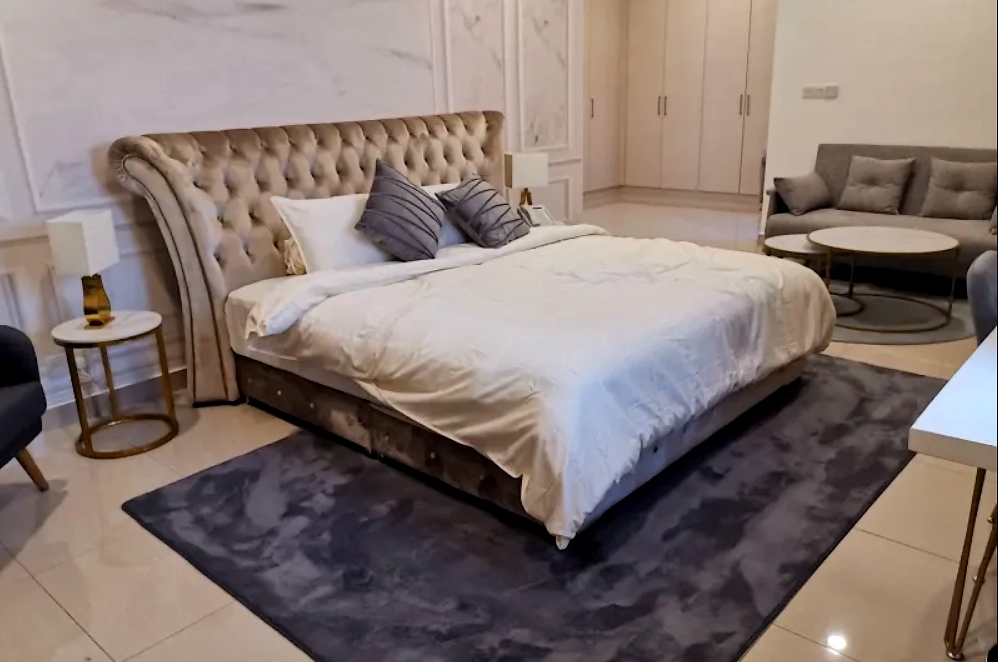 Xingfu Ai Confinement Centre aims to offer amazing service not only to moms and newborns, but to new dads and husbands as well. Xingfu Ai creates a welcoming environment to assist parents in dealing with various postpartum issues and learning to care for their precious newborn in the most relaxing and comfortable way possible.
Established in 2019, it currently has seven branches offering postpartum care to over 1,500 moms since its inception. Families can enjoy the nice, relaxing environment that boasts of private suites, ensuite bathrooms, as well as elevators and parking spots. Xingfu Ai provides professional 1-to-1 nurses and skilled medical care team to ensure the best confinement care for new moms. Other services offered include expertly prepared confinement meals, postpartum weight loss programmes, baby health check, and more.
Caring Confinement Centre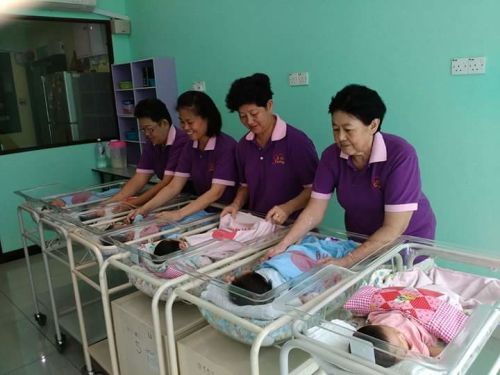 Enjoy complete with 24 hours O&G Consultant and Senior registered nurse midwife on-call to cater your needs at Caring Confinement Centre. Caring Confinement Centre offers free weekly mother and baby examination and also free lactation counselling by a qualified nurse. Here at Caring, you are provided with 5 meals per day including Chinese herbal soup, sourced from qualified Chinese practitioner. With 24 hours CCTV monitoring with security guards to ensure your safety, they also provide home confinement service. You also can enjoy the traditional massage. Read more reviews about Caring Confinement Centre here.
Mommy Mansion Confinement Centre
Mommy Mansion Confinement Centre is a boutique confinement centre dedicated to moms and newborn babies in the town of Klang, Selangor. Think of them as a "Home Away From Home." As mothers, we all want our newborn to receive the best care possible. As a result, Mommy Mansion Confinement Centre decided to combine their abilities and experience in postpartum and postnatal care in order to support women in Klang and Kuala Lumpur by providing them with a safe area dedicated to their specific requirements.
Mommy Mansion Confinement Centre strives to cater to every mother's whims and requirements in order to ensure that every mother is understood, healed and cared for through their impeccable service. For more info, go here.