10 Remarkable Baby Wind Ointments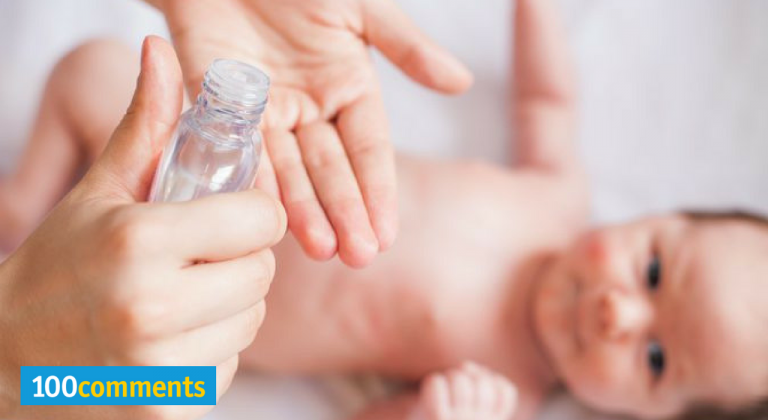 If your baby is formula feeding, the flow of milk from the bottle may make your baby gulp air between swallows. Hence, it is essential to pat or rub your baby's back to burm him or her to bring up wind. Wind, which is air that is trapped in the baby's tummy will make the baby feels uneasy and uncomfortable. Thus you need a help on how to release the trapped wind in the stomach so that your baby can sleep well. Try one of these 10 Remarkable Baby Wind Ointments now.
Vicks VapoRub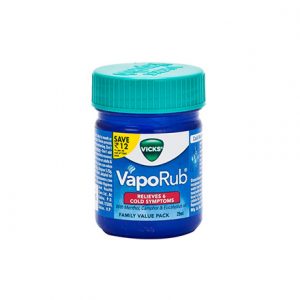 This medicinal vapour helps a lot to clear a blocked nose, ease breathing and coughing. It is good for kids who have trouble to sleep at night due to the runny watery nose. For deeper relief, you can rub VapoRub on chest and throat. It temporarily relieves cough due to minor throat and bronchial irritation associated with the common cold. Make sure you use in a small quantity as it has a minty and cold sensation once applied. This balm also can be used to temporarily relieves minor aches and pains muscles or joints. To know more about Vicks VapoRub, read the review here.
Tropika Baby Herbal Cream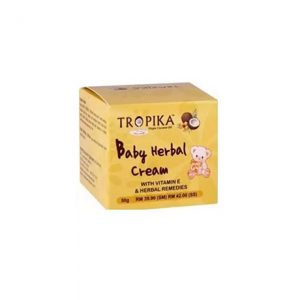 The best natural remedy for colic in the baby. This Baby herbal Cream contains important natural ingredients that encourage the release of trapped gas and promotes a better nighttime sleep. This product is made from only natural ingredients – virgin coconut oil, eucalyptus oil, ginger and tropical herbs. It reduces respiratory problems such as wheezing and also reduce snoring.  Effectively treats and prevents phlegm, cough, stomach ache, wind and also promotes babies to burp after nursing. Read reviews about Tropika Baby Herbal Cream here.
BabyOrganix Nature's First Aid Cream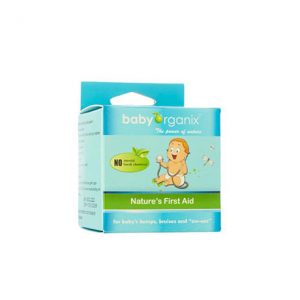 Parents know how distressing it can be when your children are feeling uneasy. BabyOrganix Nature's First Aid Cream is designed to help in the treatment and control of almost all skin related ailments and illness. They use simple, natural and high-quality ingredients making this an eco-friendly and organic antiseptic first aid cream. A great cream to protect your kids and also heals wounds. It is safe to use and proven effective. Click here to know more about BabyOrganix Nature's First Aid Cream.
BabyOrganix Rub Rub Balm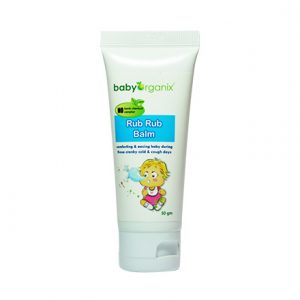 The BabyOrganix Rub Rub Balm contains a camphor free formula which works to enhance the body's natural healing power. The minty and refreshing blend provides a soothing feeling during coughing or cold days. Simply massage the balm into the chest, neck and back to soothe and comfort your little ones. Baby can easily get stomach ache and wind, so it is needed for parents to always rub the little one's stomach with cream or ointment. Use BabyOrganix Rub Rub Balm and click here to know more about this product.
Buds Calming Tummy Rub Cream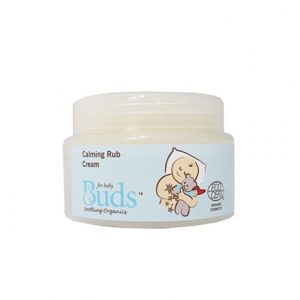 Soothe and calm your baby's upset tummy with this Calming Tummy Rub Cream. It contains a carefully selected blend of organic Peppermint, Ginger and Fennel to ease the discomfort of colic. Lavender essential oil is added to relax baby's mood, while Aloe Vera calms the skin and Portulaca extract bolsters the skin's health. This product is gentle on baby's delicate skin and keeps the skin soft and supple. Click here to know more about Buds Calming Tummy Rub Cream.
Cap Limau Yu Yee Oil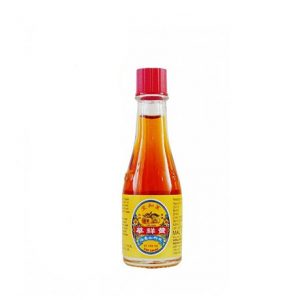 Yu Yee Oil is a herbal medicated ointment with sweet peppermint smell. It is used traditionally to relief winds and bloated problem in babies. Chinese mothers have been using it for centuries and it has been time-proven to be an effective treatment for gassy babies. Colic is believed by many to be caused by problems with the baby's immature digestive system causing painful abdominal trapped gas. By using Yu Yee Oil you will be effectively relieving colic and soothing baby. It also helps to reduce mild muscle and joint aches and pain of all ages. Read more info and reviews about
Cap Limau Yu Yee Oil
here.
Lucas Papaw Ointment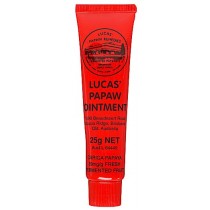 Every item of fruit that they use in producing this product is hand selected. The fruit is then carefully fermented to just the right level so it can be made as an ointment. Lucas Papaw Ointment is a great medicinal cream as it can be used for minor burns, sunburns and scalds. It also can be used to treat rash, cuts and minor open wounds. Use this ointment to treat nappy rash and chaffing. Click on the link to know more about Lucas Papaw Ointment.
Eagle Brand Telon Oil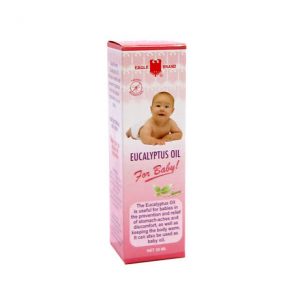 Eagle Brand Telon Oil is an ointment with a warm sensation fits for newborns. Made from natural ingredients with a blend of three materials so that the little one stays healthy and comfortable. The translucent green telon oil is well used to keep the baby's body warm, helps to relieve flatulence, colds, prevent mosquito bites and is also used as a massage oil. This oil is only for external use only. Read reviews about Eagle Brand Telon Oil here.
Earth Mama Angel Baby Bottom Balm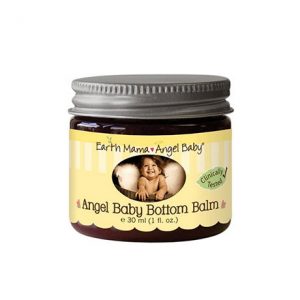 Angel Baby Bottom Balm is a safe, effective, herbal diaper cream that safely battles existing diaper rash and protects against flare-ups. Certified by Oregon Tilth, it's the only ointment made with Earth Mama's proprietary blend of naturally antibacterial and antifungal organic herbs, Shea butter and pure essential oils, soothing to thrush, itchy bug bites, scrapes, chicken pox, minor rashes, and burns. From diaper bag to your family's first aid kit, Angel Baby Bottom Balm is a one-jar wonder. Share your review about Earth Mama Angel Baby Bottom Balm here.
Mini Me Bestie Balm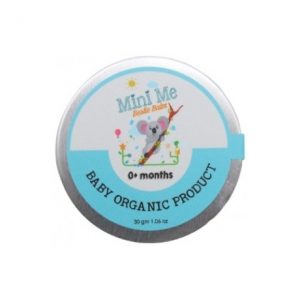 Gentle is best when it comes to caring for your baby and child's delicate skin. Mini Me Organic Baby & Child Skincare ranges from a variety of products for both baby and child's needs. Mini Me Bestie Balm is safe for all, from infants to adults. Made from virgin coconut oil, tea tree oil, organic chamomile oil, and lavender oil, Bestie Balm is suitable for abdominal bloating, coughing, flu and headache. Read reviews about Mini Me Organic Baby & Child product here.