10 Best Confinement Centres In Klang Valley That Offer Inclusive Care
Many new moms practice the traditional postpartum confinement after the birth of a child. Confinement is a period of time, usually 30 to 40 days after the birth of a child, depending on the mother to get enough rest and recovery. The new moms must follow strict rules, diet and so on to ensure that the body is fully recovered. Nowadays, modern adaptations of postnatal confinement are becoming popular among new mums.
If you are expecting newborn and still looking for a place to spend your postnatal confinement period, we have a list of 10 Best Confinement Centres in Klang Valley That Offers Inclusive Care. Mommies, just take plenty of rest and let them handle everything for you.
(Related: Happy Baby Confinement Centre)
1. Kimporo Postnatal Rejuvenation Center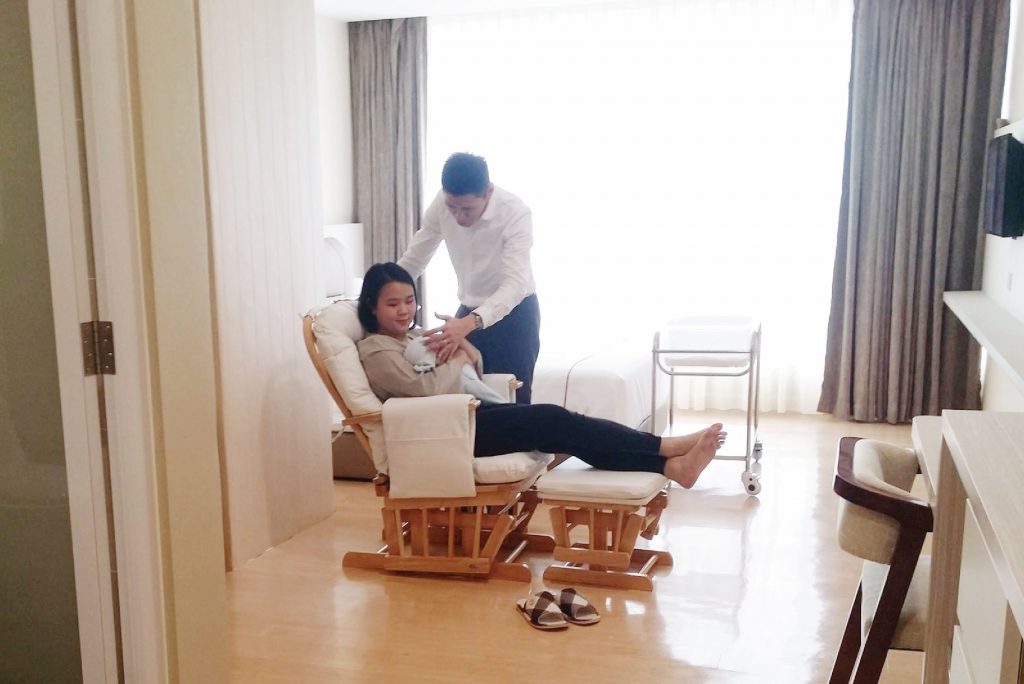 Kimporo Postnatal Rejuvenation Center is your one stop confinement center that offers comprehensive care to mom and baby. Kimporo which means "The Most Precious One" in Chinese, refers not only to the precious newborn, but also the precious new mother. They offer specialized care, having a team of trained breastfeeding and confinement specialists, midwives and nurses to assist in the care of the newborn and the complete rejuvenation of the new mother, in a luxurious and safe environment. Postnatal meals are specially prepared to aid healing and strengthening of the body after delivery. They also have a variety of services guaranteed to help you rejuvenate and revive, enabling you to enjoy this very special first month as a new mother. For more info regarding Kimporo Postnatal Rejuvenation Center, go to 100Comments website.
2. Gina's Place The Breastfeeding Postnatal Centre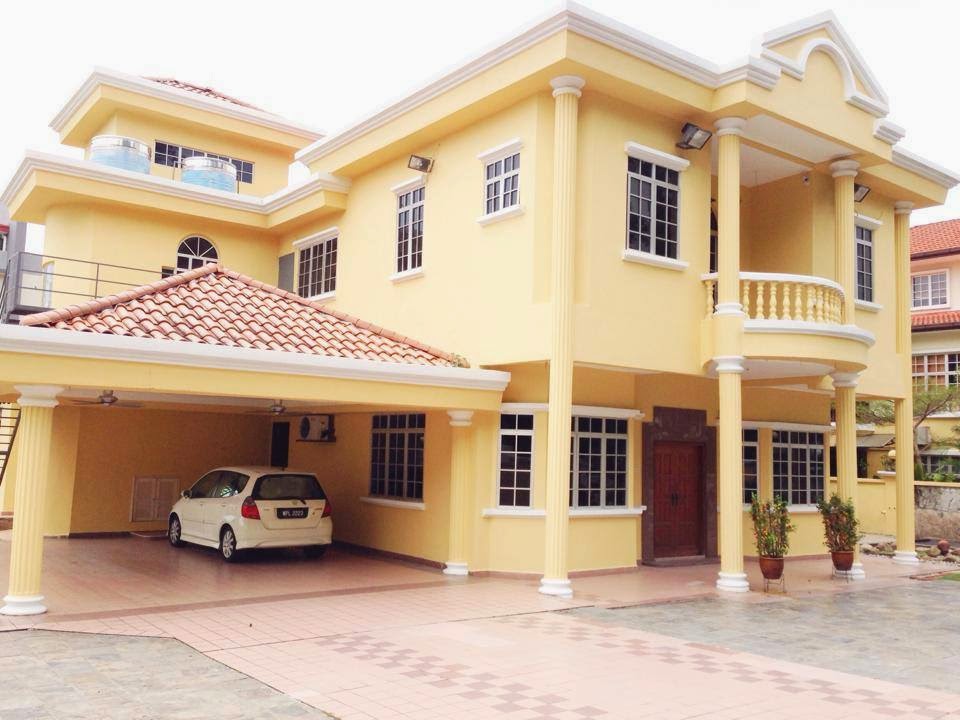 Gina's Place The Breastfeeding Postnatal Centre is the most exclusive Breastfeeding Postnatal Centre in Malaysia. At Gina's Place, you will have an enjoyable and restorative maternity retreat. At the same time, you'll get the best help in making your breastfeeding journey a successful one. Our comfortable and homely environment, together with our friendly and well-trained registered nurses ensures your peace of mind throughout your stay with us.
Following traditional yet liberal confinement practices, Gina's Place provides nutritious and delicious meals, while giving superb parenting guidance and support. Our facility offers a complete package where a mother and her baby's needs are fully taken care of. Read reviews about Gina's Place The Breastfeeding Postnatal Centre here.
3. Happy Baby Confinement Centre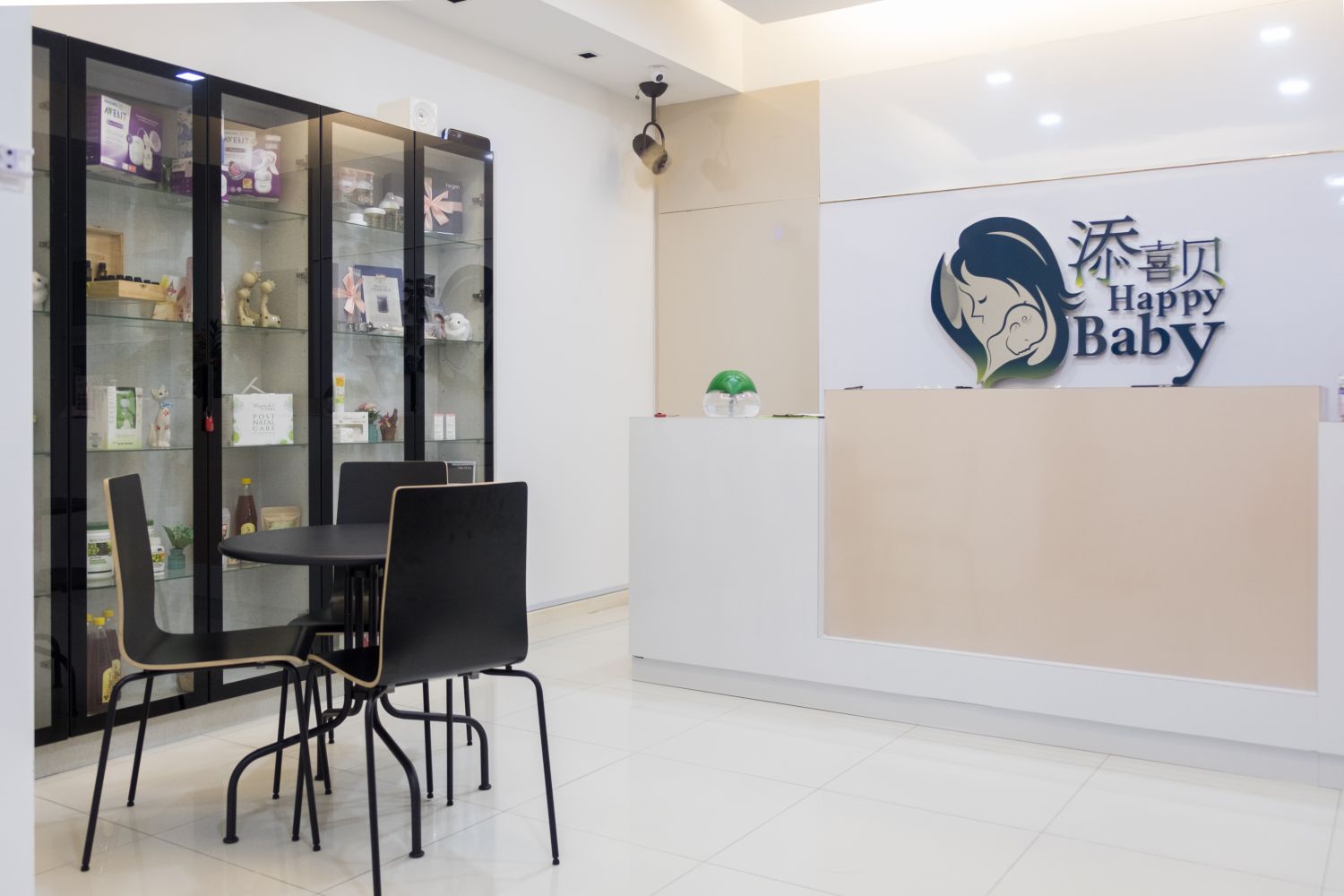 Happy Baby Confinement Centre is a postpartum retreat centre which specialises in promoting healthy parenting and the bonding of parents with the baby within a spacious and comfortable environment. With an integrated traditional and at-home style of confinement method that marries a professional and modern touch, mother and baby can expect the very best care. Located at 450 feet above sea level in Saujana Puchong, Happy Baby Confinement Centre boasts of a naturally cooling environment that makes for a pleasant stay. Mothers can enjoy the lush greenery that surrounds the home.
Happy Baby Confinement Centre offers clean, spacious and tastefully furnished rooms with en-suite bathrooms for the Superior and Comfort rooms.  This confinement centre also offers flexible accommodation option for dads to stay free of charge. Click here to get to know more about Happy Baby Confinement Centre.
4. Mom Retreat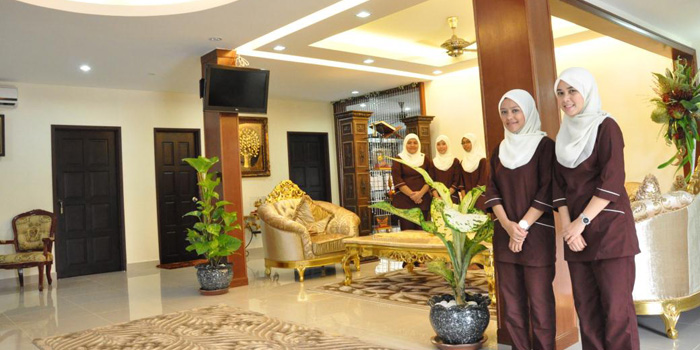 A great place for you to rest and relax, recover and rejuvenate your health and well-being. Heal and regain your beauty with Mom Retreat Confinement Centre. This centre offers packages which may meet the comfort that you have always wished for. In most cases, mothers have not enough rest during their postpartum and this leads them to serious health condition where they undergo mental stress and postpartum blues. New mothers need someone to accompany them and help them throughout the process. Some of the new mothers even does not have any experience in dealing with such situation. Enjoy the Malay traditional postnatal treatment offered at this confinement centre. To know more about Mom Retreat Confinement Centre, read reviews posted by our users.
5. Kabo Care Centre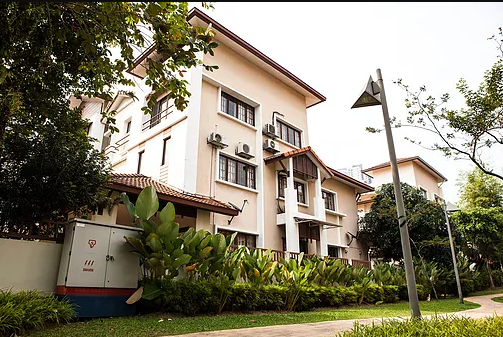 Experience Kabo Care Centre's hospitality and expertise during your confinement, where the place is safe and comfortable like home. Caring and lovely environment, that welcomes you and your new member of your family. A great place to relax with your precious newborn. At Kabo Care Centre, you won't feel bored as it is equipped with entertainments, books and activities.
During the confinement period, it can be divided into four different stages : the first stage is to detox ; the second stage is to condition; the third stage is to nourish; and the last stage is to build and maintain. A woman is at her weakest right after childbirth, thus it is not advisable to immediately eat tonics or nutritious food. The right way is to follow the different stages to restore her health. Confinement diet should therefore be adjusted at each stage to meet the nutrient requirements of the mother. Click here to know more about Kabo Care Centre.
6. Esther Postpartum Care

Esther Postpartum Care established in Malaysia at the year of 2016 with caring and excellent environment that welcomes you like a queen and your new family member. Esther Postpartum Care offers authentic Taiwanese confinement services in Kuala Lumpur. During your stay, doctors and nurses will assess your health conditions, provide guidance on breastfeeding, wound recovery observation and treatment etc. Apart from that, confinement care services are not only about physical health conditions, they also concern on mom's mentality, by evalutating mental's health. Read reviews about Esther Postpartum Care here.
7. EC Month Confinement Retreat Centre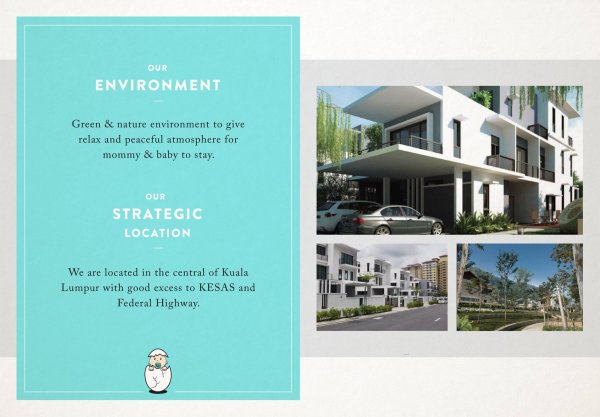 The best confinement centre which provides ample care for moms during confinement, the most critical month after delivery. Having a proper post-natal care is going to be one of the greatest gifts from a mom to her baby! The arrival of newborn undoubtedly marks one of the biggest moments in every family, but don't forget that it is also equally important for the mom to be provided with a proper post-natal care. Located in the centre of KL, EC Month Confinement Retreat Centre provides moms as well as the babies professional care in a home-like ambience. As mother loss huge nutrition while delivering, therefore as a part of the initiative, this confinement centre provides 5 healthy meals per day using ingredients that will help restore the nutrition that your body needs.
link: https://100comments.com/ec-month-confinement-retreat-centre/
8.  MamaLee Confinement Centre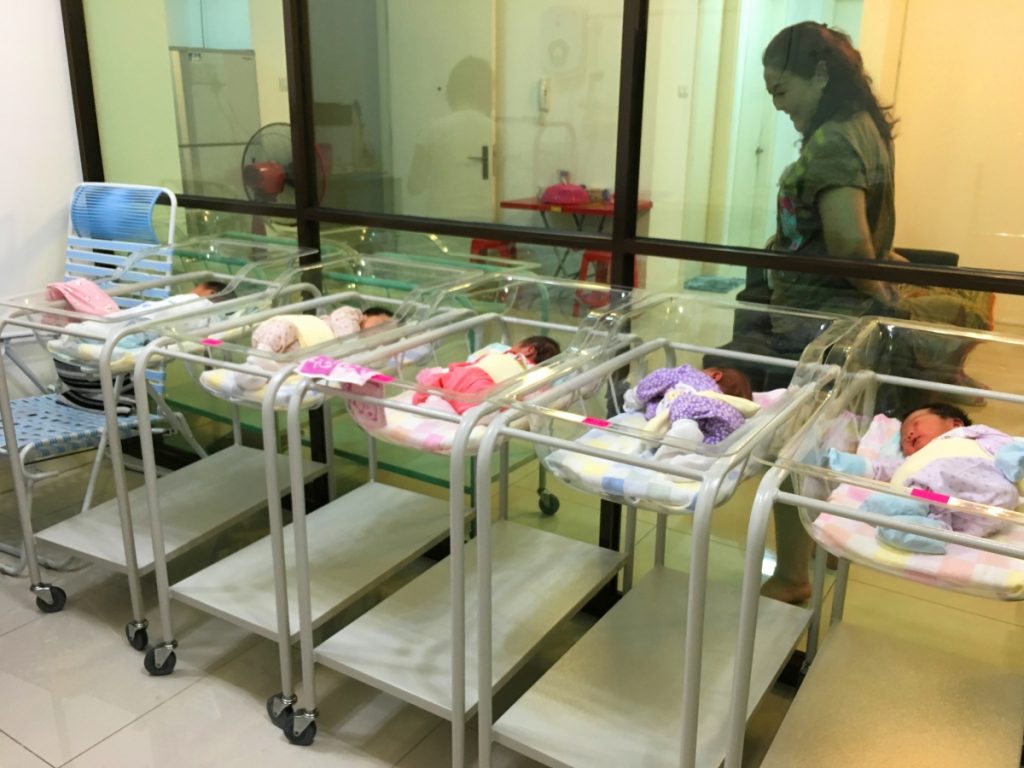 First month for a mom and baby are very crucial in the long and exciting journey of raising a baby. In MaMaLee, they have skilful confinement ladies to help you to take care of your baby and most importantly aids you throughout the postnatal period. With 24 hours care services, mothers can sit back and relax and let them handle everything. Their main concern for mothers is to have enough rest. Read reviews about MamaLee Confinement Centre here or you can share your experience with us.
9. SWS 28 Confinement Centre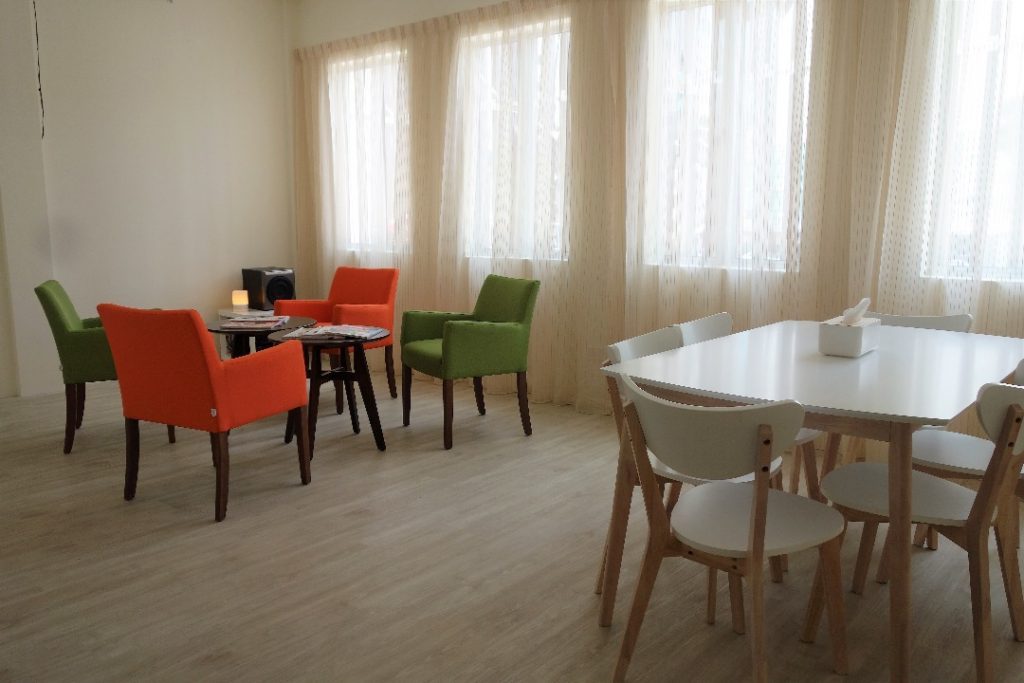 SWS 28 Confinement Centre team consists of nutritionists, experienced and certified nurses, TCM practitioners & Western doctors that provide the best services and professional care as well as conducting comprehensive health evaluations and regular checkups to both the mother and baby. Confinement period is the crucial time for mothers to regain their health and wellbeing after giving birth. Mothers may face health concern in future if they do not go through confinement nor with the proper practice. Release, replenish and rejuvenate your body at SWS 28 Confinement Centre. Click here to read more about SWS 28 Confinement Centre.
10. Caring Confinement Centre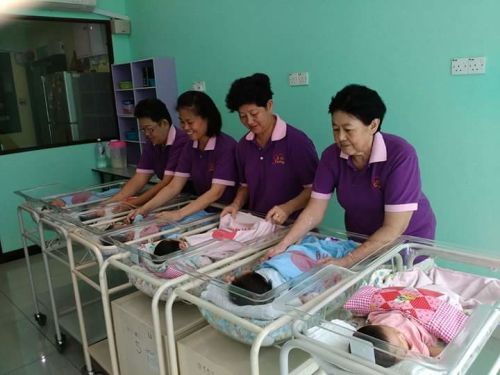 Complete with 24 hours o&G Consultant and Senior registered nurse midwife on-call to cater your needs. Caring Confinement Centre offers free weekly mother and baby examination and also free lactation counselling by a qualified nurse. Here at Caring, you are provided with 5 meals per day including Chinese herbal soup, sourced from qualified Chinese practitioner. With 24 hours CCTV monitoring with security guards to ensure your safety, they also provide home confinement service. You also can enjoy the traditional massage. Read more reviews about Caring Confinement Centre here.