Use These Top 5 Best Backpacks To Carry Your Stuff With Style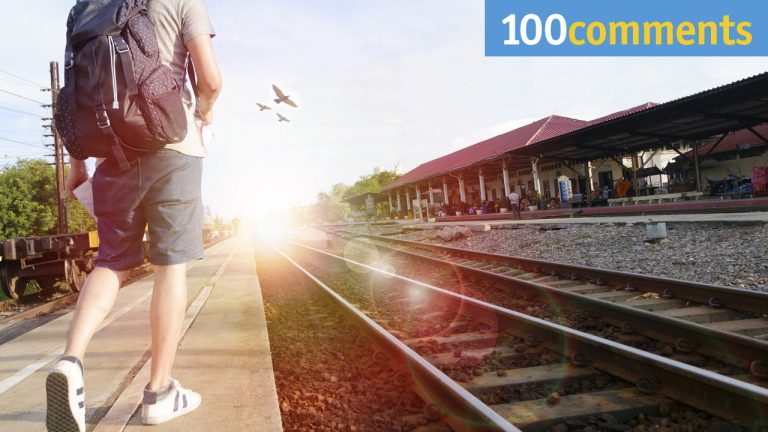 Let's face it – between school and work, odds are that you'll be spending more time with your backpacks then your bffs. The problem is, there's an almost dizzying number of backpacks to choose from. Do you go with something colorful and chic that's perfectly sized to carry your notes around, or would you prefer a plain, many pocketed utility bag suitable for outdoor hiking?
Considering that you'll be wearing it for many hours at a time, it's important to make sure that you find the perfect backpack for you. To give you a hand, we've put together a list of the top 5 best backpacks to carry your stuff with style.
Adidas Trefoil Gym Sack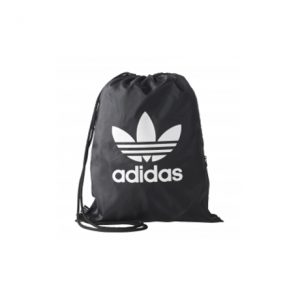 Perfect for gym junkies, the Adidas Trefoil Gym Sack is an easy carry back pack that can be used anywhere, anytime. Soft and comfortable to carry around, the super light bag is even waterproofed, meaning that you can bring it to the beach or pool without having to worry.
With a soft, unstructured shape, this gym bag is extra versatile – able to carry your towels and water bottles without being too big or bulky. The design is simple, yet elegant, with draw cords attached at corners that double as shoulder straps. A side zip pocket allows you to store small items at your fingertips. The sack shows off a large Trefoil logo on the front.
Click here to find out more about Adidas Trefoil Gym Sack. 
Zipit Shell Backpack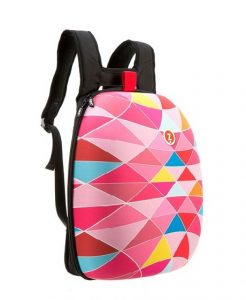 Combining stylish form and utilitarian function, the Zipit Shell Backpack has been thoughtfully designed with enough room for a 14″ laptop.
It also comes with adjustable shoulder straps and extra padding on the shoulder and back, adding comfort to your carrying. The protective soft shell exterior keeps all your belongings safe and sound, while the insides have been cleverly divided into multiple sections, ensuring a place for each and every item.
The Zipit Shell Backpack comes in 8 cool and colorful designs. With everything from sleek grey to bold, colorful graphic patterns, there's something for everyone to enjoy. The backpack has also been designed for easy maintenance – simply zip closed and wash on gentle cycle (max 30ºC / 86F).
Click here to find out more about Zipit Shell Backpack.
Deuter GoGo 25L Backpack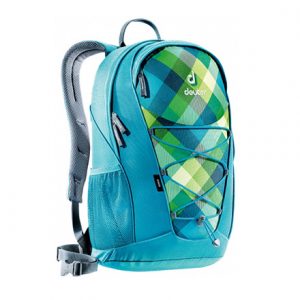 This urban rucksack looks athletic and fresh on the streets. A great backpack for school, office or everyday adventures, the Deuter GoGo 25L Backpack is guaranteed to provide practical features and functionality.
The perfect backpack should give you a combination of comfort, durability, functionality and low weight. Deuter's Alpine System answers this challenge by focusing on a compact, secure, yet comfortable fit with its two flexible soft stripe back pads that are perfectly adapted to the anatomy and follow the wearer's movements. In combination with the pack's sleek shape this keeps the load always close to the center of gravity – thus guaranteeing full pack control.
Apart from that, the backpack is designed with a number of handy pockets to store all your stuff. There are stretchy side pockets that provide additional storage space, a discreet valuables pocket on the inside of the pack to store your wallet and keys, and even special compartments to keep your documents nice and organized while on the go.
The air stripes system also gives you a more comfortable experience. You'll sweat less with the outstanding air circulation provided by this design – two air channeled foam strips and an air mesh ensures that there's as little back contact as possible. The ergonomically cut S-shaped shoulder straps provide a more natural and comfortable weight distribution. In addition, the detachable waist belt gives you the extra stability you need when carrying heavy loads around.
Click here to find out more about Deuter GoGo 25L Backpack. 
Adidas Graphic Essentials Backpack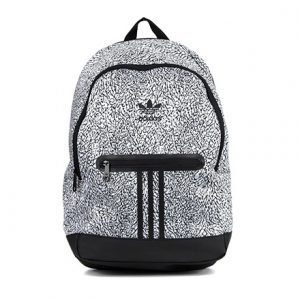 When you want to combine stylish with sporty, look no further then the Adidas Graphic Essentials Backpack.
A sturdy, durable product with conveniently placed compartments, the Adidas Graphics Essentials Backpack is nicely designed for work, school, or travel. Made from 100% polyester plain weave fabric, the Adidas Graphic Essentials Backpack features a distinctive grey toned pattern created by repeating "THE BRAND WITH THE 3 STRIPES" in tiny print.
The adjustable padded shoulder straps and roomy main compartment ensures that you'll be able to carry around whatever you need in comfort. With a separate pocket for laptop storage and serrated 3-Stripes running down the front pocket, this backpack carries everything you need in streamlined style.
Click here to find out more about Adidas Graphic Essentials Backpack. 
Puma evoSPEED Men's Backpack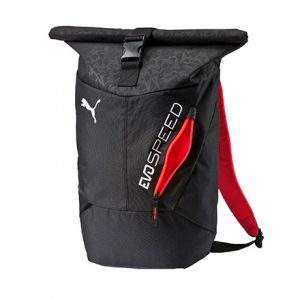 One of the leading brands in the world of sports merchandising, Puma has paved the way for revolutionary sports' gears ranging from shoes, backpacks, sports' apparel and more. You can always rely on Puma to innovate and deliver the best products to optimize your performance. The iconic brand's sports tee, tank tops, sports bra, caps, backpacks, leggings and more are no different as they are created to help you whether you are a professional athlete or just an ordinary person in need of a great quality sports gear.
Carefully designed for the man on the go, the Puma evoSPEED Men's Backpack is a dynamically designed roll-top multipurpose backpack that keeps your belongings safe wherever life takes you. Thanks to the company's long history deeply rooted in durability and craftsmanship, each backpack is a work of art, coming in a plethora of styles suitable for those days spent at school, on holiday or just going to and from the gym.
Lightweight yet reliable materials such as AirMesh padding leave you always feeling comfortable while multifunction zippers and pockets allow for maximum storage and easy access.
Made to be useful for any situation, the Puma evoSPEED has a roll top with buckle closure, a convenient laptop sleeve inside main compartment, and a secure zip pocket on the front as well as padded and adjustable curved shoulder straps and back for optimum comfort.
Whether you're gearing up for a hike, hitting the courts for a match or transporting your precious laptop to and from work Puma designs with your needs in mind.
Click here to find out more about Puma evoSPEED Men's Backpack.