Training Young Minds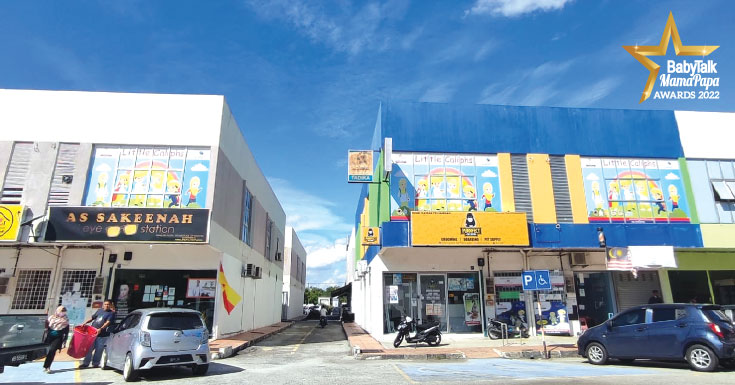 Our children are our pride and joy, and as parents, we are almost always concerned with their well-being and education. And as the Islamic community grows in Malaysia, it only deems fit that children of the Islamic faith are oriented into formal education based on Al Quran and As-sunnah. So, Neurokhalifah has become a popular institution for training young minds through formal academic education while developing their moral principles and values through Islamic studies and Quranic readings.
What is Neurokhalifah?
Neurokhalifah began its journey in Malaysia in October 2014, with the goal of becoming one of the best preparatory schools in Malaysia that focuses on the all-round development of children belonging to the Islamic faith.  Neurokhalifah enrolled itself with the prestigious The Little Caliphs Programme and currently ranks among the best Islamic preparatory schools in Malaysia. As per the teachings from Al Quran and As-sunnah, Neurokhalifah is devoted to preparing children to develop their vision of adding value to their lives and those around them by serving their country and community through religion. The Little Caliph Programme has proven to be extremely beneficial, providing young minds with a safe, protected environment where children can develop their interpersonal skills, hone their competitive spirit, and excel in their academic aspirations.
Why should you consider Neurokalifah for your child?
In addition to being an excellent preparatory school affiliated with The Little Caliphs Programme, Neurokhalifah offers a foundational preschool experience to new students and helps foster in them a sense of identity through the development of their spiritual, cognitive, physical, and socio-emotional potential. This Islamic-English creative school believes in imparting knowledge through the Islamic virtues of love and identity. The excellent board of faculty at Neurokhalifah are highly trained and helps students as their guide to learning and living skills.
Alongside initiation to formal education with a variety of subjects like English, Bahasa Melayu, Mathematics, Science, Arts, and Crafts through the Malaysian Ministry of Education-approved curriculum, Neurokhalifah also offers modules on Hafazan, Practical Life, and Vocabulary.
Neurokhalifah offers academic training through proven educational practices, like intensive classes and short-term learning programmes, that stay with students throughout their life, encouraging them in their self-development and helping them achieve academic and career goals. Neurokhalifah also actively participates in investment opportunities in the technology, food, and medical industries.
Presently, Neurokhalifah operates across Malaysia in four branches, namely Little Caliphs Jenjarom, Telok Panglima Garang, Sijangkang, and Taman Bentara, and is accessible to all Islamic children across the country.