Top 9 Best Dish Washing Liquids To Make Sure All Your Dishes Are Squeaky Clean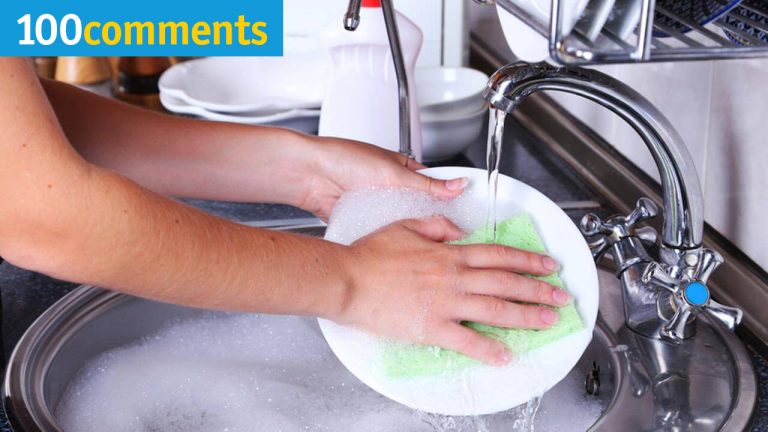 Nobody likes cleaning up after a meal, but it's just one of those jobs that has to be done. Though it's tempting to leave it for later, letting the dirty dishes pile up in the sink will allow all sorts of nasty germs and bacteria to breed. For your family's safety, it's important to make sure that all the dishes and utensils are squeaky clean after every meal. To help you out, we've put together a list of the top 9 best dish washing liquids available on the market.
Sunlight Lime Diswash Liquid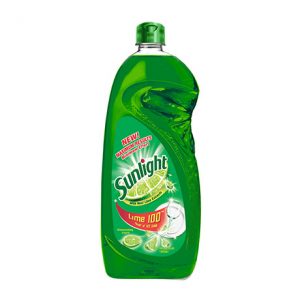 With the combined cleaning power of 100 limes, Sunlight Dishwashing Liquid makes washing the dishes faster and easier, leaving your dishes shining bright and residue free.
Each drop of this real lime extract formula is boosted with natural mineral salts giving every pack the degreasing power of more than 100 limes. The formula is designed to effectively remove even the most stubborn grease stains and can be used on glass and plastic alike. The Sunlight Diswash Liquid ensures a faster and easier clean while remaining gentle on your hands.
Click here to find out more about Sunlight Lime Diswash Liquid.
Labour Dishwashing Liquid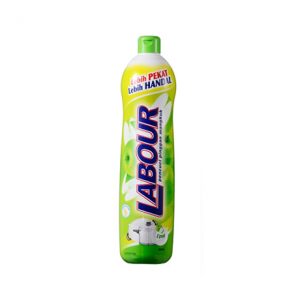 Washing dishes becomes a breeze with the new Labour Liquid Dishwash.
Using a special "thicker and better" formulation, this dish washing liquid is more effective then ever at removing stubborn food stains and oily residue. The thick texture helps to penetrate and remove the stubborn grease, leaving your dishes sparkly shining. The liquid formula is available in 900ml sized bottles along with an assorted selection of fragrances. New range of Labour dishwashing liquid and paste with Anti-bacteria and Malodour's properties are available in the market.
Click here to find out more about Labour Dishwashing Liquid.
Axion Lemon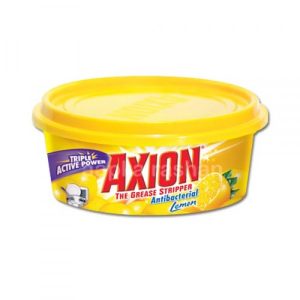 Ultra AXION Lemon Dishwashing Paste is a powerful grease-stripping formula that eliminates dirt and tough grease from your plates, pots, and pans. Its formula contains a special antibacterial agent that kills 99.9% of common household surface bacteria in the sponge for up to 24 hours. No matter how tough the stains, the Axion Lemon can cut through it, leaving your dirty dishes squeaky clean and with a fresh Lemon scent that makes dishwashing more enjoyable.
This product is available in 350g and 190g sized tubs. It also comes in 350g refill.
Click here to find out more about Axion Lemon. 
Cif Multipurpose Surface Cleaning Cream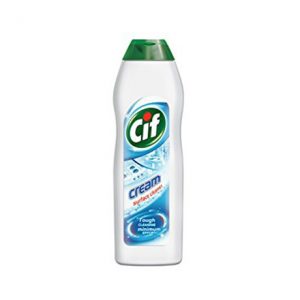 Make your ceramic, stainless steel, enamel, plastic and vitro-ceramic surfaces sparkle.
The original cream with the unmistakable lemony scent. You'll be amazed at what you can rejuvenate with our multipurpose Cif Cream Lemon. The millions of micro-particles contained in each drop will clean kitchens, bathrooms and more, removing 100% of dirt and delivering beautiful shiny results again and again.
Proven on a wide range of household stains, the Cif Multipurpose Surface Cleaning Cream is perfect for dealing with burnt-on food, tough dirt & scum, and tough grease stains.
Click here to find out more about Cif Multipurpose Surface Cleaning Cream. 
glo Lemon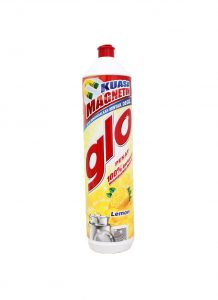 Enjoy the powerful grease removal action in the fresh aroma of lemon.
glo Lemon is a very concentrated, water-based polish that cleans, polishes and protects with every application. It does not run or drip and leaves no residue or oily film, just a refreshing fragrance of natural lemon oil. glo Lemon provides reliable, effective results, with a formula of rich bubbles that easily removes stubborn and oily stains.
The improved formula makes cleaning as simply as ABC, providing you with outstanding, long lasting results while remaining gentle enough to avoid dry or itchy skin. The refreshing lemon scent also stays on your dishes, keeping them feeling fresh and clean for longer then ever before.
Click here to find out more about glo Lemon.
Labour Dishwashing Paste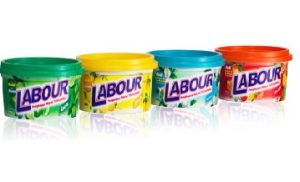 Labour Dishwashing Paste makes your washing easy and enjoyable with its new "Advance Degreasing POWER" formulation. The cleaning paste removes dirt and stains from your dishes with little effort, leaving them sparkling within minutes. The new formula also comes with anti-bacteria and anti-odor properties, ensuring that your dishes receive a deep clean beyond the surface level.
The Labour Dishwashing Paste is available in 200g, 400g and 800g sized tubs and comes in an assorted selection of fragrances.
Click here to find out more about Labour Dishwashing Paste. 
Goodmaid Bio Dishwash Liquid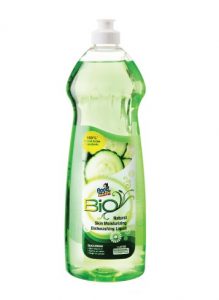 An environmental friendly and biodegradable formula derived from 100% plant based active ingredients, the Goodmaid Bio Dishwash Liquid helps clean the environment as well as your dishes.
Every wash fights through layers of residue to achieve that sparkling clean finish, meaning that your dishes are not just cleaned on the surface level. Just a small amount of Goodmaid Bio Dishwash Liquid provides you with cleaner, more sparkling dishes.
Not only is the formula safe for the environment, it is also gentle on hands as it is enriched with Vitamin E. The Goodmaid Bio Dishwash Liquid comes in a number of variants, including Cucumber, Lemon, Peach and Aloe Vera.
Click here to find out more about Goodmaid Bio Dishwash Liquid. 
Zip Dishwashing Liquid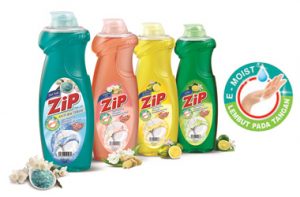 Gentle on Hands, Tough on Stains – Introducing the new ZIP Dishwashing Liquid with E-Moist.
ZIP Dishwashing Liquid utilizes a triple action formula that includes a powerful anti-grease agent that penetrates deep into greasy food residues. It also has an anti-malador component to reduce unpleasant food odor. Certified by German laboratory, the new ZIP Dishwashing Liquid is dermatologically tested to be mild and gentle on the most delicate skin.
The new ZIP Dishwashing Liquid comes with a new trendy packaging. The ergonomically designed bottle offers a more natural, comfortable feeling grip while the advanced cap design minimizes drip and wastage.
Coming in a variety of fragrances such as Sea Salt, Lime, Lemon Verbena and Ginger Tea, the Zip Dishwashing Liquid turns your after dinner cleaning up into a delightful experience.
Click here to find out more about Zip Dishwashing Liquid. 
Power Max Dish Drops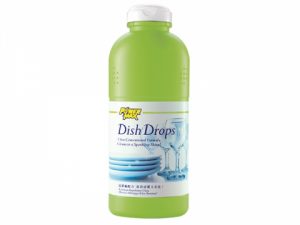 An ultra concentrated liquid that washes 4 times more than ordinary dish washing liquid, the Power Max Dish Drops uses a new formula that breaks down even the toughest grease and lifts food particles form dishes effortlessly. This saves you a lot of time and effort on scouring and soaking.
The rapid rinse formula also dries dishes easily, leaving no signs of residue or streaks of grease while providing an aromatic scent of zesty citrus for a more pleasant washing up experience. The anti-bacterial formula removes germs and keeps dishes sanitized, zapping away food odors to provide a thoroughly clean finish. In addition, the pH-balanced, extra-caring formula keeps your hands soft and smooth while avoiding issues such as dry or damaged skin.