Top 8 Best Yogurts To Help You Lose Weight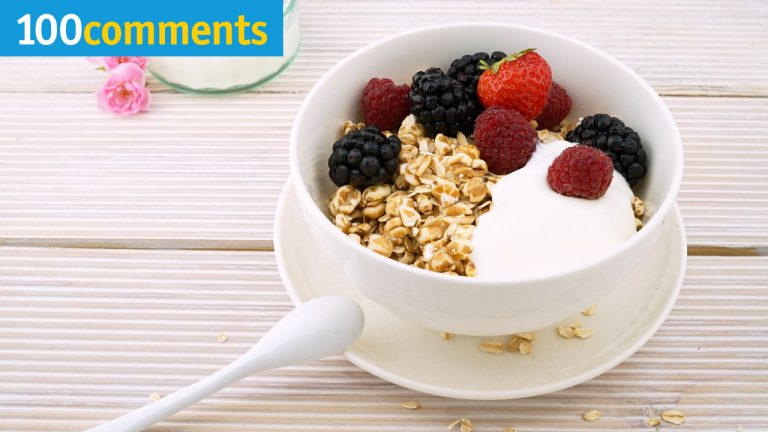 Packed with protein, crammed with calcium, and popping with probiotics, yogurt is one of the best foods to add to your diet if you're attempting to lose weight. But be careful, though – many manufacturers have a habit of cramming as much sugar and artificial ingredients into yogurt pots and bottles as they do candy bars – even as they continue marketing their products as the picture of health. To help you sort out the genuinely healthy from the overpriced dross, we've put together a list of the top 8 best yogurts to help you lose weight below.
NESTLÉ Fat Free Yogurt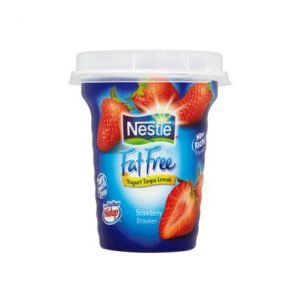 NESTLÉ FAT FREE YOGURT has just launched its new recipe – now with more fruity in taste and packed with with the goodness of real fruit pieces swirling with Fat Free milk and Live Cultures that helps to maintain a good digestive system. Its 99.8% Fat Free and filled with delicious, nutritious goodness. Enjoy the great taste of natural fruits while controlling your fat intake.
Nestle Fat Free Yogurt uses no artificial coloring or flavoring. It comes in six yummy flavors for you to choose from: Original, Strawberry, Mango, Mixed Berries, Peach, and Blueberries.
NESTLÉ Natural Set Yogurt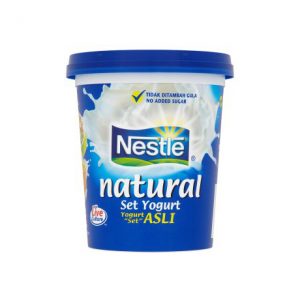 Discover fresh and exciting ways to enhance your dishes with NESTLÉ Natural Set Yogurt. Made from a traditional recipe with low fat, calcium, no added sugar & no flavorings, Nestle Natural Set Yogurt is the perfect ingredient to add to your healthy diet.
With a new look, Nestle Natural Set Yogurt is a tub of possibilities that helps you to experiment and create wonderful dishes that will pleasantly surprise you. It is a healthy ingredient that makes your curries richer and tastier. Each serving of 100g contains only 57kcal and 1.6g of fat compared to 28.3g of fat in the same amount of santan (coconut milk). Above that it offers a refreshing base for dips, a perfect marinate sauce and creates mouth watering desserts and smoothies as well.
NESTLÉ BLISS® Yogurt Drink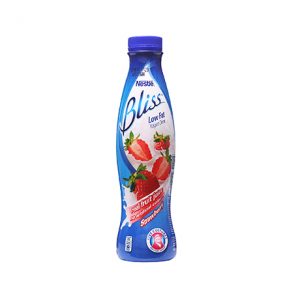 NESTLÉ BLISS® is the number one yogurt drink brand in Malaysia, loved by consumers for its digestive health properties and great taste. NESTLÉ BLISS® Yogurt Drinks are made with real fruit juice with no artificial colouring and live cultures to give consumers the pleasure of taste and nutrition while helping to smooth out your system.
Live Cultures (Lactobacillus acidophilus, Bifidobacterium lactis & Streptococcus Thermophillus) are good bacteria that help maintain a good intestinal environment and subsequently improve digestion and absorption of vital nutrients from foods.
NESTLÉ BLISS® comes in a variety of flavors, including Strawberry, Mango, Mixed Berries, and Tropical & Mixed Fruits.
Marigold 0% Fat Yogurt Drink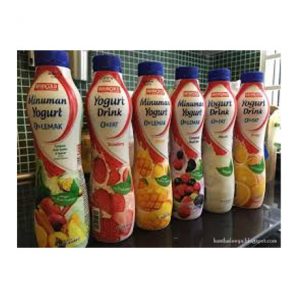 It's tasty. It's healthy. Refresh yourself with a bottle of MARIGOLD 0% Fat Yogurt Drink – the fat-free drink that contains NO PRESERVATIVES and all of the goodness of live and active cultures blended together with real fruit juice!
MARIGOLD 0% Fat Yogurt Drink cleverly combines the delicious tartness of yogurt with refreshing fruit juice for a beverage that's both healthy and tasty. With nutritional benefits beyond that of just plain milk, it's shooting two birds with one stone: quenching your thirst and getting your daily dose of probiotics for a healthy and balanced digestive system.
It contains Probiotic Cultures to help maintain a healthy digestive system. Savor the delicious taste of MARIGOLD 0% Fat Yoghurt Drink which helps you to look good, feel good, and be good.
Sunglo Fresh Yoghurt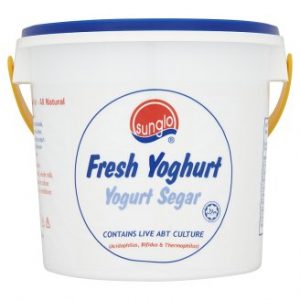 Your low fat cooking companion, Sunglo Fresh Yogurt is a fresh and exciting yogurt that is ideal for both amateur chefs and experienced kitchen masters. Winner of the Her World 2017 Kitchen Awards, Sunglo Fresh Yogurt can be used in a wide variety of dishes – whether you're making curry, salad, smoothies, or any other type of food, this plain set yogurt is sure to come in handy.
Sunglo Fresh Yogurt is made without any added sugar. This produces a mellow, slightly sour taste that is designed to go well with almost anything. This low fat yogurt contains live ABT cultures which help fill up your tummies while helping to reduce the amount of fat and cholesterol within your body. Available in most Malaysian supermarkets, the Sunglo Fresh Yogurt comes in 370g, 1.5kg, and 5kg sized tubs.
Dutch Lady Low Fat Yoghurt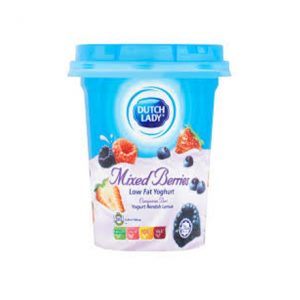 A delicious and healthy snack that provides good nutrition for you and your family, the New Dutch Lady Low Fat Yogurt is Low Fat and the only yogurt infused with vitamins A, C & E. It also contains active live culture that will enhance the absorption of nutrients, ensuring your digestive system stays healthy.
Loaded with plenty of juicy fruit bits, the Dutch Lady Low Fat Yogurt can be consumed as a quick breakfast or kept as a short snack while you're at work or school. With a texture that leans more towards the thicker and creamier side, this yogurt is surprisingly filling and helps to reduce junk food binging. Now you can be assured that you take good care of yourself and your family's nutrition throughout the day.
MARIGOLD Yogurt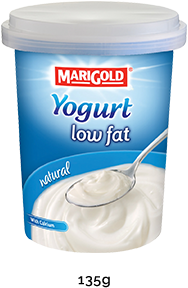 Craving for a delicious yet healthy snack? You'll love MARIGOLD Yogurt – the treat that promotes healthier living for you and your family.
Packed with live and active bacteria cultures (Lactobacillus bulgaricus and Streptococcus thermophilus), it helps digestion and promotes good gastrointestinal health. MARIGOLD Yogurt is also calcium-enriched for the development of strong bones and teeth.
MARIGOLD Yogurt contains vitamins and minerals such as zinc, calcium and B Vitamins which rejuvenate and promote healthy skin, keeping you looking youthful and radiant.
Whether with fresh fruits or on its own, every time with MARIGOLD Yogurt is a good time.
Rokeby Farms Whole Protein Quark Yoghurt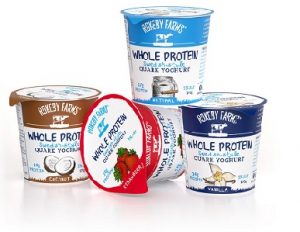 Introducing the Rokeby Farms Whole Protein Quark Yoghurt – a high-protein yoghurt made the authentic Swedish way using fresh cold-filtered milk sourced from Gippsland, Victoria.
Providing up to 1/3 of your daily protein needs, Rokeby Farms Whole Protein Quark Yoghurt is made the authentic Swedish way with fresh milk sourced from Gippsland, Australia's premier dairy region. We culture our milk at lower temperature for longer to create a quark yoghurt that is naturally rich in protein and mild in flavour. Our unique cold filtration process increases the natural protein by three times giving our yoghurt a thick and creamy texture at only 1% fat.
Need more?
You can find these and plenty more varieties of yogurt here on 100comments.com.