These Top Best 7 Instant Noodles Allow You To Eat Quickly And Conveniently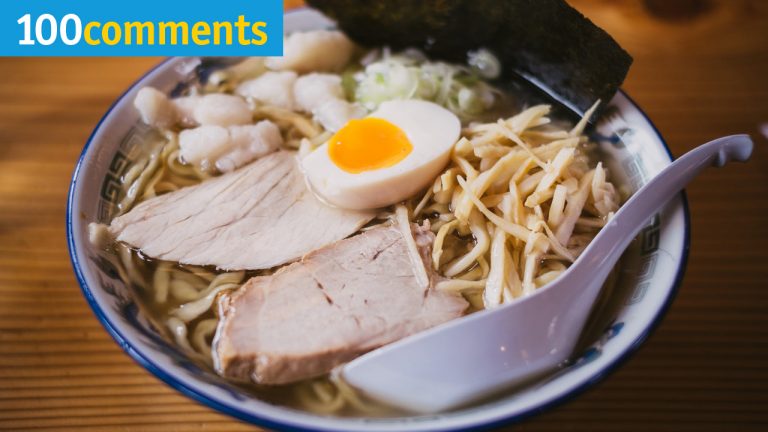 We all know what it's like to come home from a long, busy day at work, only to realize that there's nothing to eat. Sometimes, you just want a quick, tasty meal without having to spend hours slaving over a stove. Cheap, convenient, and tasty, instant noodles are a godsend to those who lead hectic or frugal lifestyles. The ubiquitous noodles have been a part of the Malaysian food culture for many years now – in fact, 4 out of 10 of the world's best noodles come from our country!  Slurp up your Malaysian pride with the top 7 best instant noodles today!
Maggi OatMee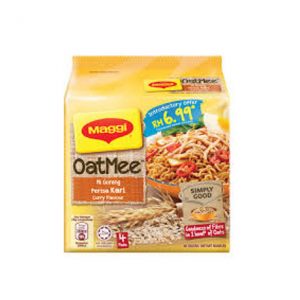 Of course, no list of instant noodles would be complete without mentioning Maggi. The new Maggi OatMee is what happens when you combine whole grain oats with the traditional Maggi noodles. The first of its kind in Malaysia, the new Maggi OatMee combines whole grain oats with wheat to bring you delicious steamed noodles with the added goodness of fiber. Made from 50% whole grain oats, Maggi Oatmee comes in a delicious new curry goreng flavor that's sure to be a hit with your whole family.
Bringing together a secret blend of 12 real spices, shallot oil, savory sauce and springy noodles, Maggi Oatmeal is a delight for the entire family!
Maggi Hot Cup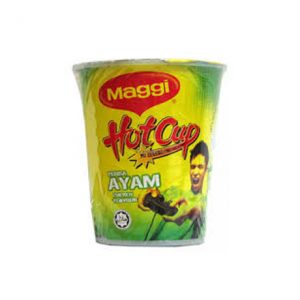 Another well recognized Malaysian classic, the Maggi Hot Cup is the ultimate in convenience. It allows you to enjoy the great tasting noodle whilst on the go. Just pour hot water and within 3 minutes you are ready to fix your hunger. The Maggi Hot Cup is available in either cup or bowl form, and the normal version has over 15 exciting variant to choose from!
Apart from that, the new Maggi Hot Cup design brings you 10% extra mee and vegetables, ensuring that you'll feel 100% satisfied afterwards! It comes with 5 exciting new designs including Tom Yam Kaw, Curry Kick, Asam-Asam Laksa, Sup Ayam Special, and Peppery Sayur.
Mamee Instant Noodle Itik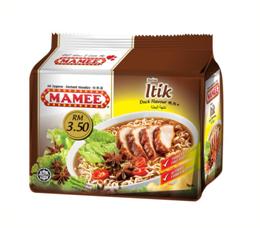 Presenting the Mamee Duck Flavour Instant Noodle, a very nice instant noodle with a little spicy hit to complement the braised duck flavor. The noodles have a very nice chew and gauge, while the rich soups contains a great taste and divine aroma. The Mamee Duck Flavor Instant Noodles was made by Mamee and Chef Ismail, who created an original, authentic recipe made with fresh ingredients, herbs and spices that caters to many unique local flavors.
If you're looking for something different, try Mamee Duck Flavor Instant Noodles today to get your taste buds tingling!
SAMYANG BULDAK SPICY CHICKEN NOODLE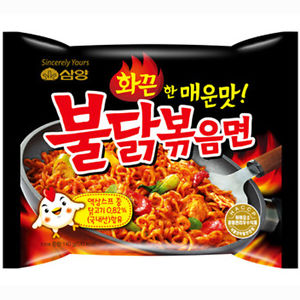 An authentic product from South Korea, Samyang Buldak Spicy Chicken Noodle really turns up the heat. The noodles are wonderfully thick, with a lovely chewy, springy texture that leaves plenty of room for the broth. The broth itself has a spicy aroma that punches into your nostrils, mixed with the Samyang Buldak's signature fish sauce tang.
Spicy lovers will definitely not regret trying out the Samyang Buldak Spicy Chicken Noodle. This recipe definitely packs a punch, bringing out the familiar sweet yet spicy sauce that you may have experienced with other brands and kicking it up to the next level. If you really like your food to be extra pedas, these are the noodles for you. Just don't forget to bring along a gallon of cold water to cool down your taste buds after you're done eating!
Cintan Noodles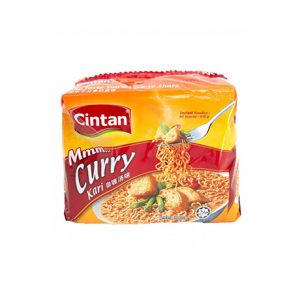 The 1st Instant Noodle introduced in Malaysia in 1969, Cintan Noodles is the number one choice for those who like to use a lot of add ons in their instant noodles. Their great tasting noodles are made from the finest quality flour and ingredients and serve as a great source of protein. In addition, this high quality ensures that the noodles are springy and have a nice texture rather then being bland or limp.
Apart from that, the stock that comes with Cintan Noodles is not as overpowering as some other instant noodle brands can be. This means that even if you add many other ingredients such as vegetables, eggs, etc., they will still taste just fine instead of being overwhelmed by the broth's flavor. Cintan Noodles comes in a variety of tantalizing flavors such as Curry, Asli, Mushroom Chicken, Assam Laksa, Tom Yam, Soto Ayam, Vegetarian, Vegetarian Curry, Goreng Spicy, and Goreng Ala Indonesia.
Signature Market 100% Natural Spinach Ramen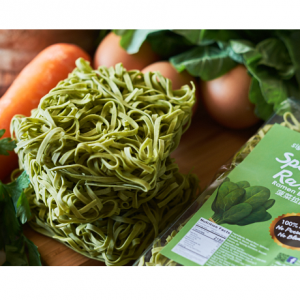 The perfect choice for those seeking a healthier alternative to the normal instant noodle brands, Signature Market 100% Natural Spinach Ramen and Pan Noodle series is made from real vegetables and it is so pure and delicious and simple to cook. Full of essential nutrients, the Signature Market 100% Natural Spinach Ramen and Pan noodles are specially designed for people who are healthy conscious but feel too busy for normal home cooking.
Suitable for those on a vegetarian diet, these noodles are easy and simple to cook and usually it takes not more than 10 minutes to create a healthy and delicious noodle dish. Just add any ingredients that you wanted to add up the nutrition of your bowl.
Even by themselves, these noodles are health positive. Made out of natural spinach, the Signature Market 100% Natural is low in fats and cholesterol while being high in vitamins such as A, C, E, K and B6. The spinach noodles are also high in mineral such as Zinc, Calcium, Iron, Magnesium, etc., which makes it far healthier compared to normal instant noodle brands.
Doll Instant Noodle Chicken Flavor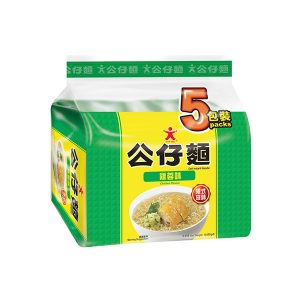 If you're looking for an instant noodle that'll stand out from the rest, why not try Doll Instant Noodle Chicken Flavor.
Doll Instant Noodles has been a part of Hong Kong people's life in the past 4 decades. They are devoted to the creation of products using the signature Hong Kong style and have created 11 special flavors of the soup together with the al dente noodles to suit the appetite of different customers.
The Doll Instant Noodle Chicken Flavor provides you with a delicious meal within minutes. The noodles themselves are not bleached, but golden, with a great texture and firmness. The broth is very hearty and flavorful, with a strong chicken flavor mixed with curcumin and seasonings.
Need More?
You can review these and many other instant noodle brands right here in 100comments.com.