Top 6 Best Water Filters To Keep You Hydrated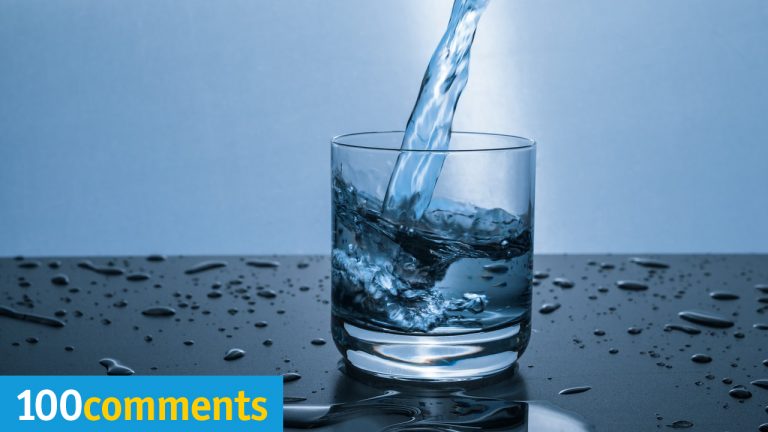 If you intend to keep your family safe and healthy, one of the most important purchases you can make is a water filter. Not only does the filtering process remove waterborne debris or bacteria, but it also helps tap water taste fresher. To encourage you to stay hydrated, we've updated our list of top 6 best water filters to help you find the perfect one for your home.
Coway Villaem CHP-08AR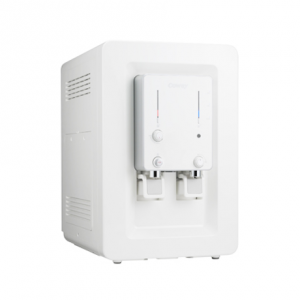 Improvising from the best-selling water purifier in Malaysia, the Coway Villaem CHP-08AR boasts high-tech and efficient features. This water filter uses an innovative dual water temperature control, allowing you to switch the temperature from Hot to Warm and Ambient to Cold by simply using the convenient selection knob.
The Villaem's 6 step filtration system makes use of reverse osmosis to purify the water up till 0.0001 microns, removing particles, contaminants, odors, and microorganisms from the water tank.
Apart from that, the Villaem contains a number of useful features to increase its efficiency. The Night Mode Sensor helps to save energy and reduce power consumption by automatically turning off the heater and compressor when the sensor detects dim lights in the surroundings. There is also a Low Water Level Indicator that automatically shuts down the heater and compressor for safety purposes. The water filter also has a Mood Lamp installed which illuminates when the Villaem is being used in low-light surroundings.
All in all, this stylishly modern water filter is the perfect tool to ensure that your family receives clean, refreshingly pure water whenever and wherever they need it.
Cuckoo Water Purifier FUSION TOP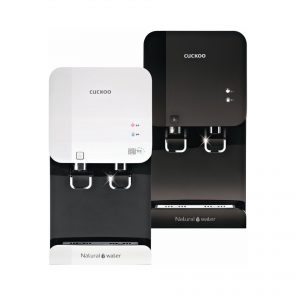 A 6-stage filtration of water purifier that is perfect for any home, the Cuckoo Water Purifier FUSION TOP provides you with clean, fresh water whenever you need it. The minimalist and stylish design makes use of a 6 stage filtration system along with 4 filters to ensure that the water it produces is free from particulates, debris, odor, and microorganisms.
Able to provide drinking water at room, hot, and cold temperature, the Cuckoo Water Purifier Fusion Top uses a Child Lock safety feature to prevent burns or scalding from overly hot water. In addition, it has an antibacterial stainless steel water tank which helps to remove bacteria and other harmful microorganisms from the water.
Apart from that, the Cuckoo Water Purifier Fusion Top is made for convenience. Its stylishly wide design allows you to fill up bowls and pots as well as normal glasses and mugs. In addition, its faucet and water trays are designed to be detachable, making them easier to clean and replace whenever necessary.
3M Indoor Water Filter APDWS2500T Whole House Filtration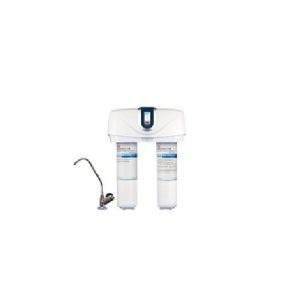 The 3M Indoor Water Filter is a twin drinking water systems that's installed under your sink to deliver better tasting water straight from your tap. Now you can get cleaner, clearer water on demand for drinking (water, coffee, and baby formula), cooking and cleaning. 3M water filters provide you and your family with cleaner, clearer, better tasting water throughout your entire home every day.
A water filter installed in your home not only ensures that you can enjoy clear tasting water straight from the tap, you also protect your appliances from scale build-up that reduces the energy efficiency of your appliances. Chlorine and lead can be found in our water supplies. Refer to the table below to find out the potential health effects and remedies to reduce its presence in your drinking water. It's your right to drink clean, drink healthy.
Elba Water Dispenser EWD-B7068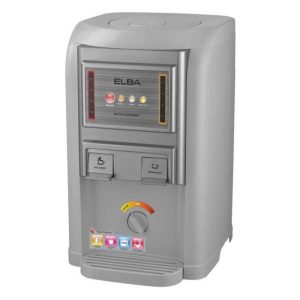 The Elba Water Dispenser EWD-B7068 is water dispenser with a fixed constant temperature and a reboil function so that you can have your drink whenever you want. With 7L capacity you can be sure that your water can last for weeks! In addition to the spacious capacity Elba Water Dispenser has a re-boiling function that can keep the temperature at a constant degree Celsius of 100. This energy efficient 680W water dispenser is an electric saving Elba water dispenser with a removable lid that enables easy water pouring as well as cleaning. Grab your Elba Water Dispenser EWD-B7068 now because it is coated with husky grey color that definitely will capture your attention to complete your home appliances.
VWA Smart Eco Pot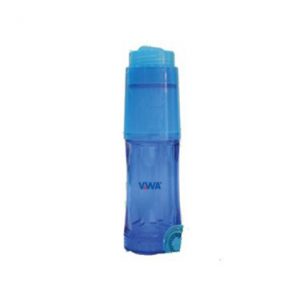 The award-winning VWA® Smart Eco Pot is simply 'Smart' as it has multiple functions in which it can purify, alkalize, ionize, mineralize and energize your drinking water at one go. So you can enjoy clean water with the health-enhancing properties anytime and anywhere
The patent pending design is 'Eco' for your body simply because it is 100% free of BPA and it is 100% recyclable. The Smart Eco Pot has 6 unique features that make it stand out above the rest.
Made from eco-friendly materials, this FDA approved food grade bottle is 100% lead and toxin free. Designed for convenience, the Smart Eco Pot is comfortably sized and convenient to carry around, allowing you to enjoy clean and healthy mineral water anytime and anywhere. Best of all, its break resistant frame means that it can handle rough treatment – no need to worry about dropping it.
In addition, the Smart Eco Pot provides superb purification performance uses a KFDA approved top quality filtration system to remove chlorine, order, and foreign matters while inhibiting bacterial propagation. It makes use of only natural ad top quality bio minerals to mineralize and ionize ordinary tap water into fresh and healthy alkaline water with anti-oxidant properties, purifying the water to make it healthier and improve the taste.
Panasonic TK-AS45 Alkaline Water Ionizer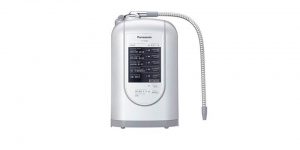 Promoting good health, the new Panasonic Alkaline Water Ionizer TK-AS45 is the answer for a healthy lifestyle.
The water from Panasonic's Alkaline Ionizer is purified through the use of original high-performance filters. These filters remove invisible impurities, harmful substances, and odors from the water. The alkaline ionized water made by Panasonic's Alkaline ionizer is water that contains a lot of hydrogen which has a powerful reduction effect.
This alkaline ionized water is clean and safe, supporting your health by improving your gastrointestinal system. It's also effective for cooking, providing a range of cooking effects including the extraction of flavor components from food, softening of ingredients and the removal of astringent taste.
Need More?
There are hundreds of types of water filters out there. If you're interested in finding more, you can find a list of water filters here at 100comments.com.