Top 6 Best Healthy Snacks For Your Kids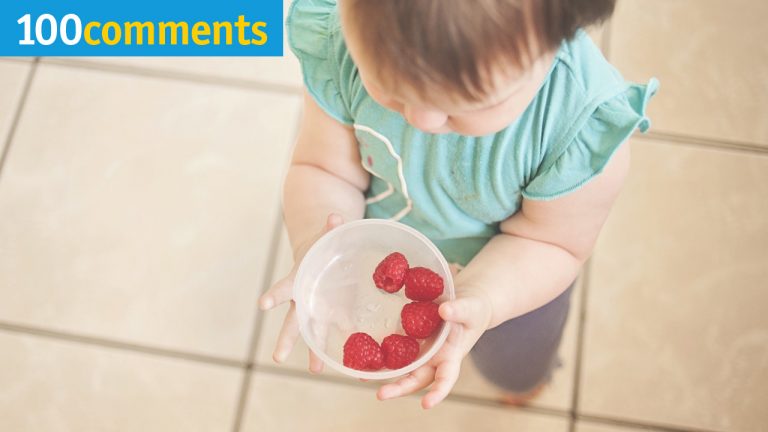 In recent years, Malaysia has reportedly become the most obese nation in the region. Considering how we spend so much time surrounded by cheap, unhealthy foods laden with sugar and fat, this probably isn't too surprising. Which is why it is more important then ever before to ensure that your family is eating healthily. For those who have children, this can be difficult due to how hard it is to avoid candies and junk food. To help you find some healthier alternatives, we've put together a list of the top 6 best healthy snacks for your kids.
Signature Snack Healthy Nut Mix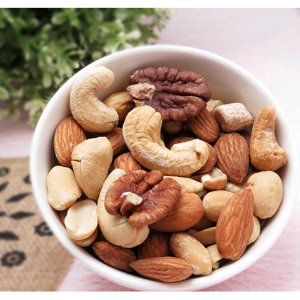 Containing a mixture of Pecan , Almond , Cashew , Hazelnut, and Peanut, the Signature Snack Healthy Nut Mix is one of the healthy snacks offered on the Signature Market brand.
The Signature Snack Healthy Nut Mix is a low carb, high protein snack that helps to satisfy your child's hunger between meals while improving their diet results. There is no added sugar, gluten, dairy, or preservatives, so as long as your child doesn't have an allergy to nuts they should be perfectly fine to enjoy this deliciously filling snack.
Prepared by Signature Snack's trusted experts, all of the different type of nuts except peanuts are roasted without any seasoning, meaning that you can actually enjoy the natural taste of each different type of nut. Only the peanuts are lightly salted.
Yogood Muesli Bars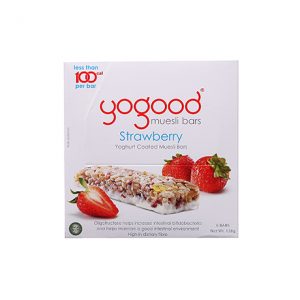 Coming in six different flavors, Yogood Muesli Bars feature the delightful blend of cereals and fruits coated with creamy yoghurt. They select only the finest ingredients for Yogood Muesli Bars, to bring you a chewy, aromatic and delicious treat.
Yogood Muesli Bars have oligofructose added for its prebiotic effects. Oligofructose serves as food for the microflora in the large intestine, thus helping to increase intestinal bididobacteria and maintain a good intestinal environment. Each packet contains 6 individual bars. Each delicious bar is high in dietary fiber and contains less than 100 Calories, making it an ideal and convenient snack to satisfy your cravings anytime of the day. Yogood Muesli Bars come in Wildberry, CranberryMango, BlueberryCranberry, PeachMangoGreenTea, Strawberry and Choc&Nut flavors.
Yogood Granola Bars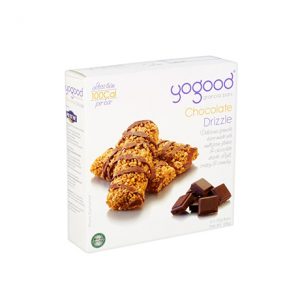 Yogood Granola Bars features the delightful blend of multigrain flakes with raisins, almonds, hazelnuts, or chocolate drizzle.
Made from only the finest ingredients, Yogood Granola Bars to bring you a light, crispy & crunchy snack. Each delicious bar is high in dietary fibre and contains less than 100 Calories, making it an ideal choice as a light and healthy snack.
Whether your child prefers the aromatic fruity flavors or the lovely sweetness of chocolate drizzle, each crisp and crunchy bar serves to satisfy feelings of hunger without any guilt. These Yogood Granola Bars are an ideal choice as a light & guilt free snack to satisfy your child's cravings whenever and wherever you are.
Mamee Mister Potato Rice Chips (Original)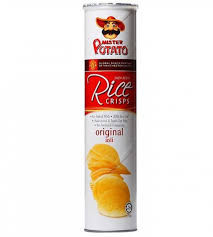 If you're interested in finding an alternative to the usual greasy, over-salted crisps that kids love to eat, why not try the Mamee Mister Potato Rice Chips (Original).
This lightly salted product brings you the addictive crunch of potato chips without the unhealthiness. The potatoes and rice used to make these chips are non-genetically modified, meaning they don't have artificial genes injected in them to give them particular properties or to increase crop yield. Containing no MSG and up to 20% less fat in each chip, you can rest easy knowing that your kids are enjoying a healthy yet tasty snack.
NESTLÉ Fat Free Yogurt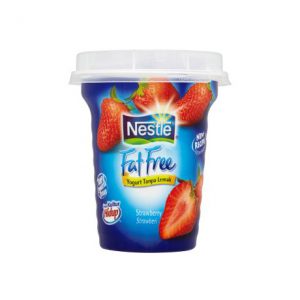 Instead of giving your kids ice-cream for dessert, try switching to yogurt instead. Nestle Fat Free Yogurt is not only fat free but contains delicious bits of real fruit that add a juicy sweetness without any added sugar or artificial flavorings. Ounce for ounce, frozen yogurt has fewer calories and is lower in saturated fat than regular ice cream.
And unlike ice cream, yogurt is actually a healthy snack because it is swirling with Fat Free milk and Live Cultures that helps to maintain a good digestive system. Nestle Fat Free Yogurt is 99.8% Fat Free and tastes delicious. If that's not enough, you can even chop up more fruits and add it to the yogurt to make it more filling and increase the amount of nutrients. Nestle Fat Free Yogurt comes in six yummy flavors for you to choose from: Original, Strawberry, Mango, Mixed Berries, Peach, and Blueberries. Your kids can definitely enjoy this sweet treat any day of the week!
Eureka's Original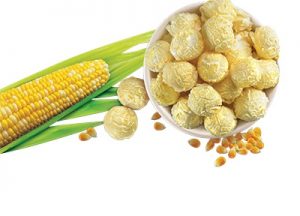 At first glance, popcorn may not seem like the healthiest of snacks. However, Eureka's Original is something a little different. Made by snack lovers, for snack lovers, Eureka popcorn was designed as the perfect snack for all the family.
Eureka's Original popcorn is created by a Malaysian company who only use special non-GMO popcorn kernels called Mushroom Popcorn. This popcorn variety 'pops' into a round-shaped ball rather than the usual 'butterfly'-shape which regular popcorn tend to look like after being heated up. This unique mushroom shape is ideal for making gourmet popcorn because the sugar or butter can be coated more easily and evenly around it. Mushroom popcorn is also tastier and crunchier compared to regular popcorn. Best of all, unlike regular movie popcorn, these perfectly-shaped pieces don't have the remnant of the kernel or husk in it. No more spitting out the irritating and inconvenient husks!
If you're keen on keeping your family healthy, then you'll be glad to know that these popcorns are non-GMO and don't contain any preservatives or transfat. To make it more convenient to store, these freshly-made popcorns are also packed in vacuum-packs or paper canisters which can last for 2 months to 12 months (depending on the type of packaging).
However, what makes Eureka's popcorn stand out from the crowd is the sheer amount of variety they have when it comes to flavors. For the health conscious, stick to their Seaweed and Original sea salt popcorn which are made entirely out of natural ingredients. Those who want to indulge can try out their Butter Caramel or Dark Chocolate flavors, while those who're interested in experimenting can look into all kinds of wacky flavors such as Curry, Cheese, and even Wasabi!
Want More?
You can review these and many other snacks right here in 100comments.com!