Top 10 Confinement Centres in Selangor With a Relaxing Environment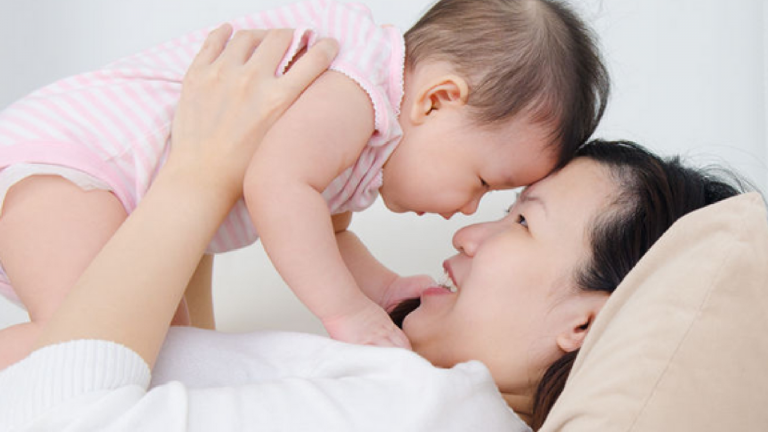 For those who do not have anyone to assist during confinement period, you have come to the right place! We have listed 10 fantastic confinement care options where you can just go and stay, and be well taken care of without any worry at all. You can just relax and take the time you need to fully recover and recharge your body. Here are 10 confinement centres in Selangor with a relaxing environment.
Nejlika Mother & Baby Centre
New moms who want to make their post-natal confinement care a relaxing and enjoyable experience will find it all at Nejlika Mother & Baby Centre. Established in 2013, Nejlika Mother and Baby Centre is a five-star, freshly renovated, five-story hotel-style facility with 33 private rooms, a private lift, and a five-tier access card and security system.
Moms can luxuriate in luxurious 5-star hotel grade bedding to ensure a good night's sleep every night. Rooms in Nejlika are built with bricks rather than partition walls to provide moms with a calm and serene space. Rooms also have solid timber wood flooring, so mothers may stroll about easily without wearing sandals even in an air-conditioned room.
All rooms have private baths and toilets, as well as a 3-tier water filtration system. The one-to-one Baby Monitoring System lets moms can monitor their baby from anywhere at any time using their smartphone. What's more, moms can keep an eye on their child straight from the room's 50-inch 4K LED TV. In addition, activities such as yoga and sound bath therapy are conducted so that moms can relax physically and mentally during confinement.
In the last eight years, they have served over 1,000 families. Their team includes a paediatrician, a TCM physician (with a specialty in gynaecology), a Taiwan Twin-certified postnatal consultant, a Taiwan-Certified Lactation Consultant, a Certified Infant Massage Instructor, a pharmacist, a sound bath therapist, and certified nurses. Moms can be confident that they will have a most restorative time under the care of Nejlika's experienced team members and that they will receive the best support in making their confinement stay a restful one.
Byond28 Confinement Care
Parents and parents-to-be need support to thrive in their new chapter in life. Byond28 Confinement Care is the best option for any parent in search of a meaningful confinement centre experience. Mothers can learn how to transition to parenthood during their confinement, whilst enjoying a wide range of amenities and services. These include comfortable rooms, therapeutic massages, as well as delicious and nutritious confinement meals, served fresh from the in-house kitchen at Byond28.
Located in Cheras, Kuala Lumpur, Byond28 Confinement Care provides a safe and comfortable environment with their standalone building. Their baby nursery is located on the ground floor with its own emergency exit, two-tiered air ventilation system equipped with HEPA filters and separate Observation and Isolation rooms. Backed by a reserved forest, mothers can wake up looking at lush scenery every day!
Byond28 understands that there will be many postpartum challenges that a mother will face. These challenges range from breast engorgement, blocked ducts, inverted nipples or even oedema (swelling legs). Without the correct supportive environment, these issues may have a substantial impact on the mother's mental health and overall wellbeing. Some cases may even lead to postpartum depression. Byond28 Confinement Care provides the highest level of professional care to ensure that mothers can overcome these challenges in hopes that they depart the confinement centre with a positive and educational experience. This includes one-to-one breastfeeding consultation with a Malaysian National Lactation Centre (NLC) certified lactation counsellor, as well as a weekly Paediatrician visit to check-up on the newborn babies and to provide consultation to mothers. Their nursing team is also led by nurse managers who are midwife certified by the Malaysian Ministry of Health (KKM).
Byond28 has a team of experienced and professional staff in paediatrics and O&G who will guide parents through all the aspects of caring for a newborn baby. Among the topics covered are breastfeeding methods, breastmilk storage tips, re-heating tips, baby sleeping patterns, jaundice management, baby bathing, soothing, burping, and the changing of diapers. Byond28 Confinement Care understands the importance of the father's role as a supporting figure during confinement and heavily encourages all fathers to stay for free to accompany the mother during the educational process.
By the time the confinement period is over, both parents will have the confidence they need to raise their precious baby beyond the 28 days. Let Byond28 Confinement Care guide you throughout your entire parenthood journey! For more info, please visit their website, Facebook and Instagram pages.
Serenity Confinement Centre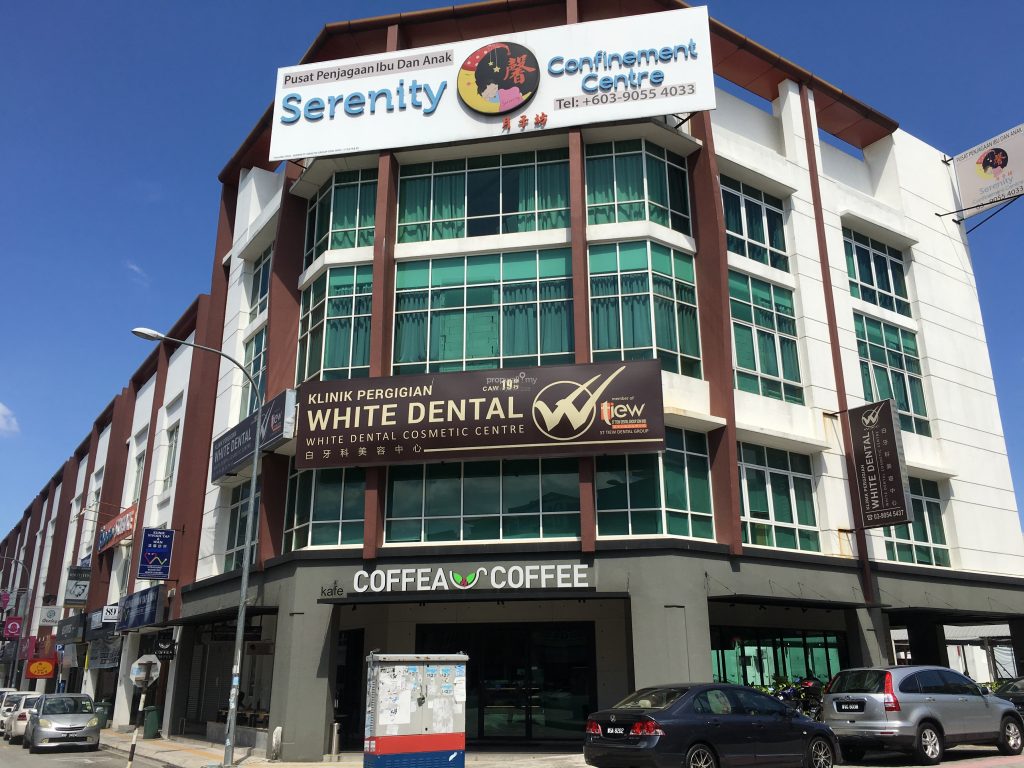 Serenity Confinement Centre combines traditional and cultural postnatal practices with modern medical expertise. In addition to having an experienced confinement lady, they also provide 24-hour nurse and doctor on-call coverage with daily doctor rounds. This brings the safety and peace of mind afforded by modern healthcare right to the privacy of your luxurious suite. Their partner clinic is also capable of treating more serious conditions such as re-suturing of a Caesarean wound breakdown or providing phototherapy for the jaundiced baby. For more information about Serenity Confinement Centre, you may go to our website.
Mom's Paradise Confinement Centre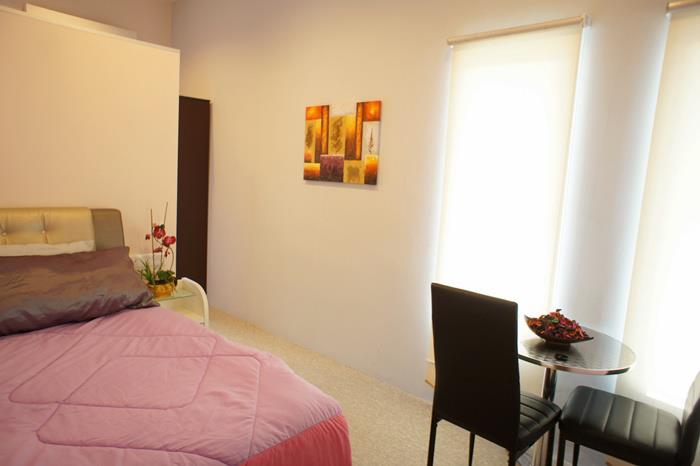 During Postnatal and confinement period, mothers need a conducive environment to recuperate their body, mind and soul. Mom's Paradise Postnatal Retreat is the answer for all new mothers. When staying in Mom's Paradise Postnatal Retreat, mothers will be served with 5 delicious and healthy meals on a day to ensure sufficient intake of nutrients during their confinement period. These meals are specially designed by the confinement expert and prepared by the chef. Meals are available in wide variety, ranging from Asian cuisines to Western fares, from scrumptious appetizers to delectable desserts. Click here to know more about Mom's Paradise Confinement Centre
Bondavilla Confinement Centre
Bondavilla is in Kota Kemuning, and mommies will be delighted to know that their services are very much akin to a retreat or hotel stay, where they'll get up to six meals a day which is important for those who are breastfeeding, a comfortable environment and 24 hours room service. There is even an S.O.S button that moms can make use of if ever they need support during their stay. Bondavilla aims to be an elite post-natal confinement care centre which follows healthy logical traditions. A great place for mommies and newborn with tip top service. Want to share your experience at Bondavilla Confinement Centre? Go to our website!
TLC Confinement Centre
TLC Confinement Center is a one-stop confinement centre that works closely in technical cooperation with the pioneer of confinement care in Taiwan to introduce a Traditional and Scientific approach in confinement care. TLC Confinement Center believes providing complete care to new mothers and newborn is their sacred responsibility. They bring together a professional team of medical consultants, and nutritionists to customise nutritional meal plans for the new mother. Additionally, the nursery is coated with US FDA certified anti-microbial nanotechnology against bacteria and viruses while 24/7 CCTV monitoring for babies allows viewing from parents' smartphones at any time. Go to TLC Confinement Centre to know more about it.
Bliss Confinement Centre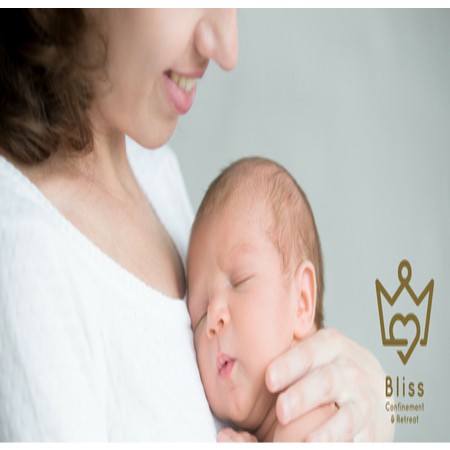 Postpartum Confinement need not be a stressful and traumatic experience. At Bliss Confinement Centre, they are dedicated to providing the most enjoyable, safe, healthy and comfortable confinement period to mommies. Mommies are weakest mentally and physically right after delivery. Bliss Confinement Centre provides a safe, healthy and enjoyable postpartum retreat. The passionate team of experts ensure your recovery at the centre is the most peaceful experience. Feel at ease with their wide range of services including nutrition for you and your baby, Yoga/Exercise, Facial, Slimming Treatment, Massage, Seminars and talks, and more. Facilities include TV, Wifi, private floors, and a cafeteria for visitors. Read more about Bliss Confinement Centre here.
LTC Confinement Centre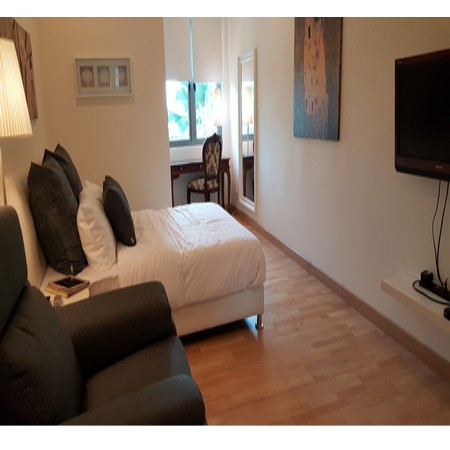 Surrounded by the scenic lakes of Puchong lies the picture-perfect township of D'Island Residence, a habitat born of a vision exquisite living for the privileged few. LTC COnfinement Centre nestled amidst lush blooms and natural flora. With shimmering lake view that is completely guarded and security. This is a luxury confinement centre suits for those who seek relaxing and peaceful environment. You can get a room with or without the lake view. Fully secure with 3-tier security and the island is surrounded by 1000 acres of water lake. A really fun and memorable postpartum experience for new mommies. Click here to know more about LTC Confinement Centre.
Cocoon Postpartum Care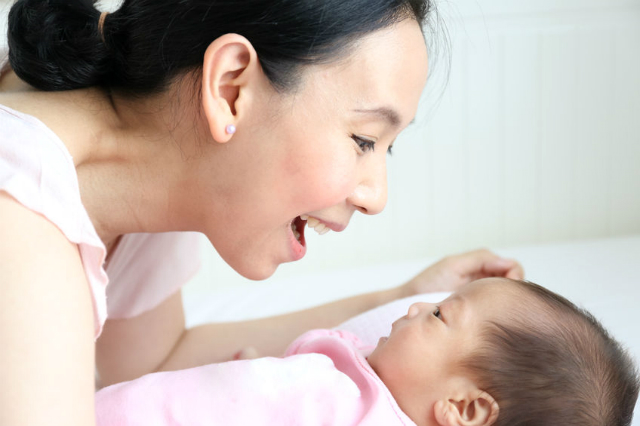 Cocoon Postpartum Care is a modern, yet cosy recluse where the caretakers will take care of your recovery and your new-born with a focus on nurturing and bonding via the art of touch. At Cocoon Postpartum Care, parents can rely on them for assistance, advice and support toward their parenthood journey. Comprising of experts of confinement, postpartum care and nutrition, it is an ideal one-stop postpartum centre for parents and newborns.
They take care of the well-being of mothers by providing delicious and nutritious meals crafted by nutritionist to ensure that mother and baby receive the nourishment to recover and develop. Cocoon Postpartum Care also offers various traditional Malay massages for mothers to further complement their recovery progress. They have 3 packages for you to choose depending on your budget.
AfterBirthCare Confinement Centre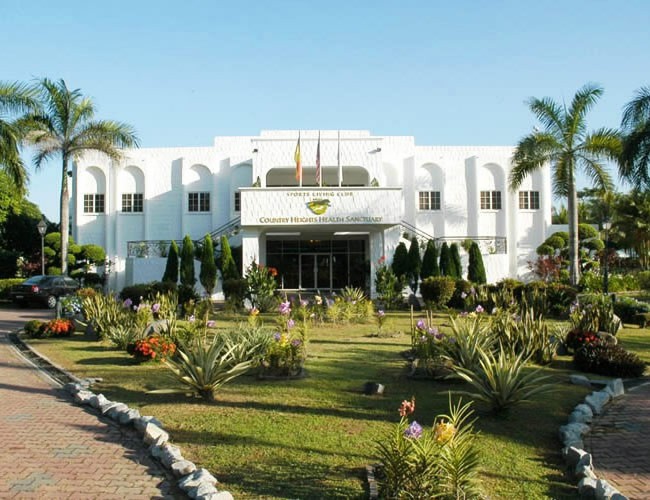 AfterBirthCare is a Shangri-La created to rejuvenate, revitalize to reshape new mothers. A gift and a reward after going through pregnancy and labour. It is the largest Mediterranean style confinement resort in Malaysia which is located at Country Villa, Kajang. Mothers get to be pampered and properly recuperated while being well taken care of by a team of medical professionals during the confinement period.
Equipped with professional medical care team, friendly customer service, healthy Muslim or non-halal confinement meals accompanied with a relaxing environment to support your health and your baby's development. Their priority is not to only take good care of both mothers and babies during their stay, but also to support and hand hold them throughout the journey of motherhood. Share your thought about AfterBirthCare Confinement Centre here.