Take A Good Care Of Your Eyes With These 10 Amazing Eye Supplements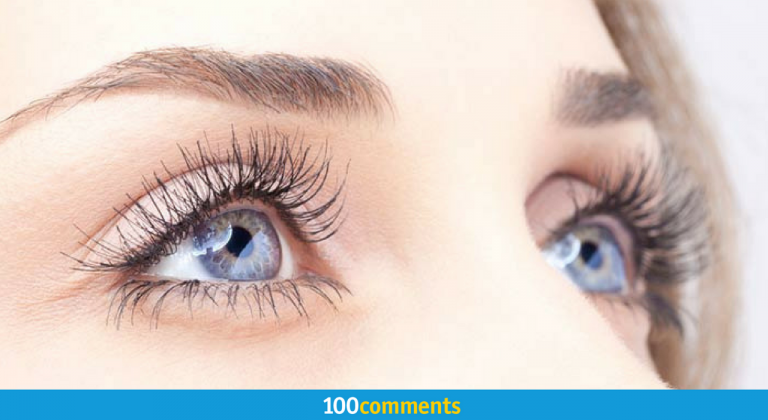 Eye supplements are nutritional products that rich in vitamins and other nutrients needed for eyes. All these vitamins and nutrients are shown to be beneficial for maintaining eye health and good vision. As we grow old, our vision tends to get blurred as the eye muscle is weakened. Eye supplements are designed to add nutrient and cure from health and eye problem including vision loss. Take a look at these 10 amazing eye supplements for healthy and beautiful eyes.
Opceden Bilberry Eyebright Plus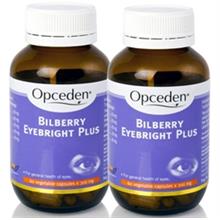 Capillaries in the eye area are particularly tiny and delicate. Hence, your eyes deserve delicate care by consuming Opceden Bilberry Eyebright Plus packed with 5 natural top quality ingredients that support your eyes' health. FloraGLO Lutein is more bio-available than that beta-carotene. The bilberry concentrate may help strengthen vision and combat age-related vision problems. If you wish to improve the vision and health condition of your eyes, then Opceden is the answer! Read reviews about Opceden Bilberry Eyebright Plus.
Alcon I Caps Multivitamin Eye Vitamin and Mineral Support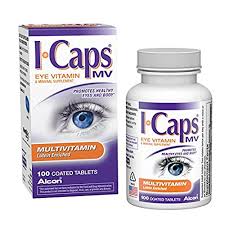 A lutein-enriched multivitamin from Alcon. Alcon I Caps Multivitamin Eye Vitamin and Mineral Support promotes healthy eyes and body. It provides high levels of lutein and zeaxanthin specially for eye health in a multivitamin formula for overall body health in one formulation. Not just that, it is coated, delayed-release tablets for less stomach upset and better absorption. It is free of Vitamin A for those who should avoid beta-carotene. Once you consume this supplement, it is recommended to change your lifestyle such as smoking to ensure the supplement is working. It is even recommended from doctor to consume this. Click to know more about Alcon I Caps Multivitamin Eye Vitamin Mineral Support.
Vita Health Eyebright Plus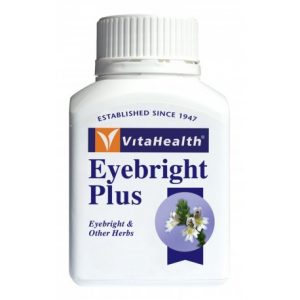 VitaHealth Eyebright Plus is a synergistic blend of eyebright and other herbs that help support healthy eyes and better vision. It contains natural carotene-rich herbs to protect the cellular tissues of eyes. This supplement also helps prevent and relieve common eye problems such as eye strain, eye infections and sensitivity to light. Consume it daily for healthy eyes and clearer vision. Read reviews about VitaHealth Eyebright Plus.
Solaray Eyebright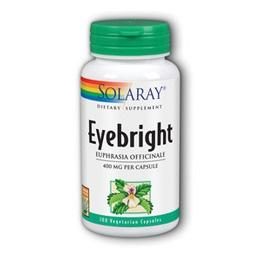 A herbal extract supplement that is formulated from a combination of ingredients to promote healthy eyes and eyesight. Eyebright is a delicate plant whose flowers with purple and yellow spots and stripes are said to give an indication to the plant's usefulness. This ingredient has been used both historically and in modern herbal practices for its reputed nutritive support of normal and healthy eyes. A good dietary supplement for your eyes and also health. Click to know more about Solaray Eyebright.
PureHerbs LUTEEN Super Fruit Juice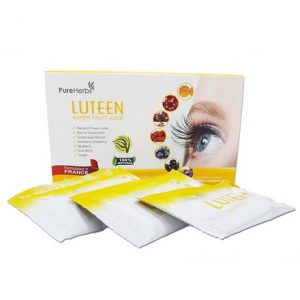 PureHerbs LUTEEN Super Fruit Juice contains powerful ingredient – carotenoid and antioxidant that can protect cells from damage caused by free radicals. Our eyes are the most vulnerable to light damage. The blue light that is a high energy light directly penetrates into the eye macula and attack the central vision. It causes age-related macular degeneration disease that can cause loss of vision. Read reviews about PureHerbs Luteen Super Fruit Juice.
Berry Bright Blackcurrant Eye Nourishing Drink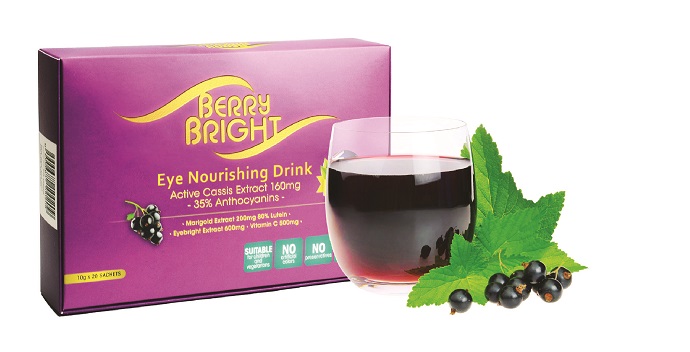 A natural food eye supplement that is formulated to help you to easily replenish the vital nutrients that are essential to protect and maintain healthy eyes and vision. Berry Bright contains natural whole food ingredients that are rich in eye nourishing nutrients and beneficial to maintain a healthy vision. Lutein and zeaxanthin are the predominant carotenoids in the human macula lutea. Made from New Zealand Blackcurrant contains 4 times more anthocyanins, 25 times more Vitamin C and 2 times more antioxidants. Blueberry promotes better blood circulation and help to eliminate toxins and reduce dark circles formation. Click to know more about Berry Bright Blackcurrant Eye Nourishing Drink.
Bio-Marine Plus Concentrated Fish Oil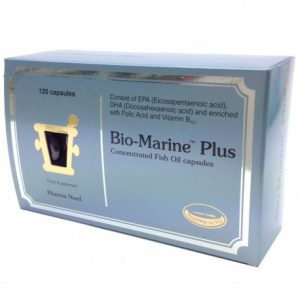 Consume Bio-Marine Plus Concentration Fish Oil capsules that is great for heart and blood vessels as well as for a healthy cholesterol level and flexible joints. These capsules with free fatty acids provide 50% better absorption and rich in highly concentrated in a ratio 65% Omega 3 that is easily absorbable fish oil. This product combined with vitamin B12 and folic acid that support your homocysteine metabolism. It is made from soft gelatin capsules for easy swallowing. Read reviews about Bio-Marine Plus Concentrated Fish Oil.
Kordel's Bilberry 3000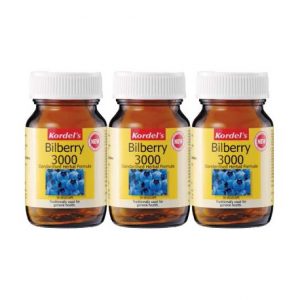 A high dose standardized extract of bilberry formulated to assist with visual fatigue and eye strain. Bilberry has a variety of medicinal benefits for visual disorders. Anthocyanosides, the bioflavonoid complex in bilberries, are potent antioxidants. They support the normal function of connective tissues and strengthen the capillaries in the body. Bilberry extract helps maintain healthy vision and is used to treat a variety of eye disorders. Bilberry is a remedy for poor vision, especially for people who suffer from night blindness. Click to know more about Kordel's Bilberry 3000.
Naturalle Natberry Tablet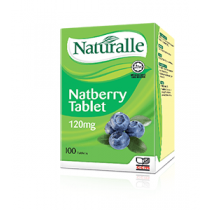 Our eyes are an important part of our health. Constantly using computer, television or other electronic gadgets for too long will slowly but surely take a toll on our eyes. Not to mention not having enough sleep and having unhealthy diet also will affect the eyes. Naturalle Natberry Tablet added with Wolfberry is a traditional herb commonly known as Goji berry is the fruit of Lycium barbarum and Lycium Chinese. Wolfberry and Goji berries are known as Chinese traditional herb. It benefits for eyesight, that has been recorded being used by Chinese doctors over hundreds of years. A single capsule can aid and improve eye health and visual acuity. Read reviews about Naturalle Natberry Tablet.
Solaray Bilberry Extract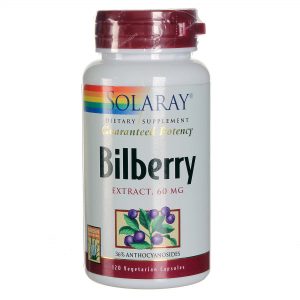 Bilberry is used for medicinal purposes as well as the leaves. Solaray bilberry extract is used in connection with diabetes, macular degeneration, retinopathy, atherosclerosis, diarrhoea, cataracts, night blindness and varicose veins. Bilberry's potential effects have been the subject of research and are intended to provide nutritive support for normal, healthy eyes and circulation. This extract is good for eyes in maintaining clear vision as well as strengthen the eye muscles. Click to know more about Solaray Bilberry Extract.