Stop Being Perfect: How to have a Stress Free Holiday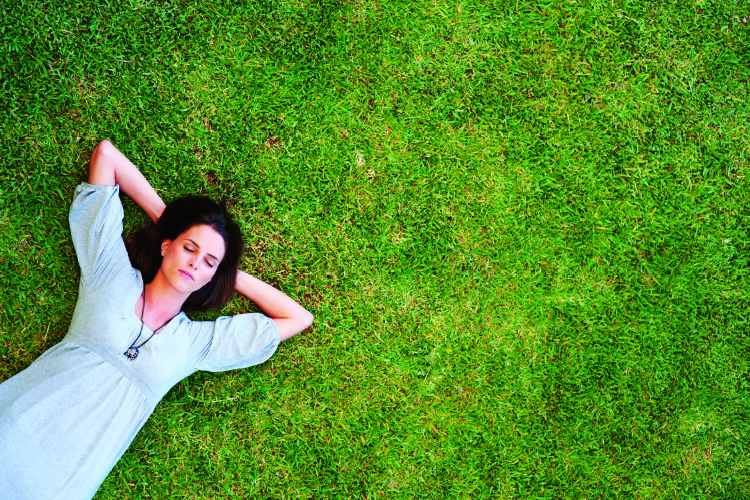 During my years in retail, I have witnessed those people who plan ahead when it comes to buying gifts or even stuff for themselves. Then there are those who wait until the last minute. Although we love both types of customers, experience tells me that those who plan ahead are the ones who seem to most enjoy the festivities that await them.
The holidays can be a joyous and wonderful time, but there's no denying that holiday stress can sometimes creep up on even the most calm and organised among us. Holiday parties, family get-together, and other holiday activities can all be fun, but the added demand on our time and attention can all contribute to holiday stress. And then there are the disruptions in regular schedules, travel, preparing meals, and managing house guests, and having less time for yourself and voila! You have a perfect recipe for stress and anxiety.
The holidays are supposed to be fun with family and friends, but many people stress over details such as having enough food for everyone.
Make entertaining simple
Draw up a six-week organiser that breaks down the holiday workload into manageable steps. If you follow the schedules, you'll be caught up with gift buying, card addressing and decorating and even have enough time for a holiday get-together.
Get organised
Create a holiday notebook with spreadsheet. If you are into buying gifts for the festive seasonal holidays, include names organised by family, whether each gift has been bought yet, and if so, where it was purchased, the cost and whether it has been wrapped and delivered. Put your spreadsheet in a binder and it keeps everything together.
Host a pot-luck party
Every guest can contribute something to the meal. It takes the pressure off the hostess and because everyone helps, you end up enjoying your time together rather than worrying about what has to be done. Don't worry about having the perfect menu and don't be afraid to ask for help. Ask folks to bring salad or a side dish. It makes your life easier and your guests will feel like they are bringing something useful.
Make holiday entertaining fun
If children are included in the party, set out plain sugar cookies with lots of decorations like frosting, coloured sugars, and crushed candy canes. Then let the kids have free rein. This not only keeps them entertained, but provides a fun, homemade dessert with little effort. You can also send guests home with cookies as a party favour.
If you are planning for a stress-free holiday abroad, here are some great travel tips:
Planning a holiday vacation can be so stressful that it puts a damper on the actual vacation.
Part of striving towards a work life balance is to take a stress free holiday without feeling anxious or apprehensive about your workload. Sometimes you come back from a holiday needing a holiday – what you can do to ensure you are relaxed and free from stress and pressure? Here are five tips to go away on annual leave, avoid holiday stress and come back to work with a post holiday buzz that lasts longer than holiday romance.
Get your shopping done early
When travelling for a vacation, you'll need quite a few travel necessities. Make a list of what needs to be picked up but get it done early. The last thing you'll want to do is run 15 errands the night before you leave.
Travel insurance
Take out a travel insurance policy that covers your needs completely to give you complete peace of mind while you are away. Not all insurance policies are alike so don't just assume the cheapest option is the one for you – read the small print and ensure that you understand what is covered and what isn't. You're much more likely to relax while you are away if you know that you'll be covered should you be unfortunate enough to lose your luggage, just for example.
Pack well in advance
Don't leave packing to the last minute. Leaving everything to the night before the trip can cause you to forget important things. Make a list of everything you plan to bring on the trip and cross it off as you put it in the suitcase. Not only will you avoid the stress of last minute packing, but nothing will be left behind. Or rushing around throwing anything and everything into the bag at the last minute will end up taking far too many items with you. When you're done with your packing, it's worth popping your case onto the bathroom scales to check that you're within your allowance as you'll have to pay an extra charge at the airport if your bag is too heavy.
Also make sure you locate your passport ahead of time. Check that it will be in date for the duration of your trip and keep it in a safe place until it's time to set off.
Arrive at the airport early
The biggest part in having stress-free vacation is showing up early to the airport. Leaving your home early allows you to take your time getting there, check your luggage and make it to the terminal without having to sprint as if you're running a race. People leave town to experience the relaxing Seychelles holidays, for example, that everyone talks about. The last thing anyone wants to think about is whether they remembered to close a window or turn off the lights.
Delegate your work
The chances of having a stress-free holiday are enhanced by having the peace of mind that everything is under control at work. Depending on the length of your holiday, ask your boss if a trusted colleague can cover you at work. Update your manager on the status of your work, whether they need to follow up on any projects and ask them to nominate someone who can make decisions on your behalf while you are away.
Get organised
Before you leave for your holiday, allocate time in cleaning your desk, filing your paperwork and making your office free of clutter. In the last hour before you leave, set your out of office message on your email software and also put an out of office message on your telephone. In your email and phone message, let the person know who they should contact in your absence to try and avoid a barrage of messages when you return.
Plan ahead
The earlier you book and plan your holiday, the more likely you are to get the best deals on hotels and travel and the best choice of quality accommodation and better travel times. It's great to get a cheap fight for RM59.00 but it might be false economy if you're getting up at the crack of dawn to catch the plane and starting your holiday on a tense note. It may be better to pay more and get a more convenient flight time.
Let go of perfection
Don't put too much emphasis on making everything perfect. Those magazine spreads showing gorgeous holiday decorations and feasts were prepared by teams of designers. Since you probably don't have a full-time staff at your disposal, set more realistic expectations of yourself.
Set work boundaries
It can be tempting to check your work emails when you are away on holidays but the whole idea of getting away is to escape from the rigours and stresses of everyday work. Leave your laptop at home or go to a region with limited internet access so you will have no choice but to enjoy your holiday in the way you intended. Alternatively, set work boundaries and only check your emails once everyday for half an hour only.
Easing your way back into work
It can be a culture shock to come back into the work-place after a relaxing holiday, and be confronted by numerous emails and phone messages and a high pile of paperwork. Another way to avoid post holiday stress is to set your email auto-reply to say that you are returning one day after your actual start date. This allows you a one day buffer to try and get organised before you resume your normal work routine again.
They say no one is irreplaceable but when you're the boss, you're the one who performs your role in the company or you work in a small team, sometimes you feel that you can't take holidays without worrying about your workload and your other team members. But with adequate planning and organisation, you should be able to take a stress free holiday and leave the workload and the worries behind.
We all want to have the best vacation possible. After all, this is the time when you get to relax and not think about things. Browse Maldives holiday and treat yourself to the most relaxing vacation possible. You earned it.
How to plan a stress- free holiday at any time of the year
Holidays should be fun and relaxing. That's why we take them, right? To get away from the stresses of work and home, it is important that we schedule a week or so away every year. Unfortunately, sometimes what is planned as a stress-free holiday can easily turn into stress-filled nightmare.
When planning your holiday, consider what you do or what activities you have always dreamed of doing. If you love to relax on the beach in the sunshine, chances are that you'll not like touring around on a coach in the Scottish highlands.
Bear in mind the holiday requirements for all the people you are going on holiday with.
Whatever the passion, whether it is bungee jumping in New Zealand or romantic hidden beaches in the Caribbean, you will get much more out of your holiday and be much more relaxed if you plan a holiday you all enjoy.
Plan your budget
Sticking to budget while you're away is another important way to reduce the likelihood of holiday stress. One idea is to split your travel money into separate envelopes for each day of the holiday and only take one envelope with you per day – that way you won't be tempted to dip into the extra cash too early on in your trip.
If you plan well then you'll have done everything you can to avoid unnecessary stress while you're away, leaving all that valuable time free to truly enjoy yourself. Don't tempt fate by leaving things until the last minute – it's just not worth the risk.
Decide on how to book your holiday
This is probably one of the most important decisions that you will make when booking your holiday. If you book your own flight and hotel, pay with a credit card so that you are protected under the Consumer Credit Legal Act.
Read reviews of your accommodation
No matter how you book your holiday, make sure you read reviews of your accommodation or resort. Be open-minded and bear in mind that we all have a different perceptions of what a good hotel is.
Slow down and relax
Remember this is your holiday, a chance to get away from your everyday stress. No doing dishes and no cleaning the house, nor working nine to five. Relax, unwind, take in the culture, the food, but more importantly, do what you enjoy.