Stay Fabulous With These 10 Best Mascaras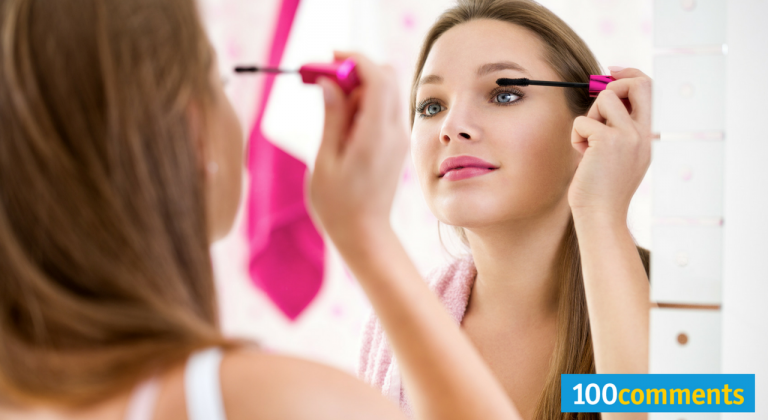 Natural looks or full-on dramatic lashes, it all can be done with a mascara. Add a little definition to your lashes with a great choice of mascara. For natural style and subtly different effects, you need to find a mascara that has a fine and simple brush that stroke each lash without clumping. But, if you opt for dramatic smoky eyes, dazzle with the full volume of long and lush lashes, mascara with an extra effect and push-up brush is a great choice. Don't worry, we get it all cover for you! Stay fabulous with these 10 best mascaras you may find in drugstores or any beauty shops.
Maybelline Volum' Express Magnum Waterproof Mascara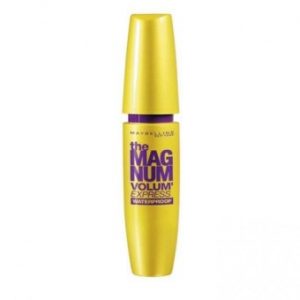 The collagen formula and mega brush plump up lashes to create 9 times the volume instantly for the lushest, gorgeous and dramatic lashes. Your lashes will appear curlier and lusher due to the collagen-enriched formula that plumps up lashes. The exclusive mega brush with a special design builds 9X volume with one quick application. It is safe for those who wear contact lens and also ophthalmologist-tested. This mascara also waterproof making it suitable for a long-hour application. Read reviews about Maybelline Volum Express Magnum Waterproof Mascara here.
SILKYGIRL Lash Prism Waterproof Mascara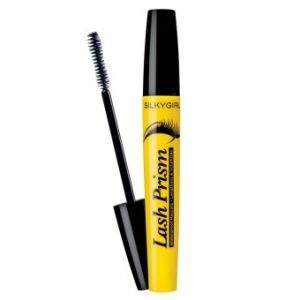 Favourite mascara for waterproof and smudge-proof! This mascara works wonder and it adds volume, lengthen and adds curl to lashes. The brush is not ordinary, with a Cross Hook Fiber Brush, it will coat each lash to ultimate perfection and uniquely formulated with a film formula. Although this mascara is waterproof and smudge-proof, you can easily remove it with warm water, thanks to the unique film formula. Up to 9 times more volume, and 45% longer, you will definitely love this mascara! Click to know more about SILKYGIRL Lash Prism Waterproof Mascara.
EMPRO Black and Brown Mascara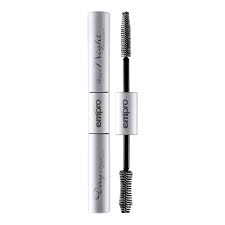 A lightweight mascara that comes in dual-colour to bring out a unique effect to your lashes. The dual-colour imitates like you are wearing falsies! This mascara is an anti-clump and has a long-lasting effect that makes it suitable to be worn on eyelashes, falsies and even on the eyebrows to tidy up your bushy eyebrows. Smudge-proof and offers ultra-lengthening and curling effects. You can apply both colours on your eyelashes or wear it individually for different effects. It is also easy to remove by using clean water or makeup remover. Read reviews about Empro Black and Brown Mascara.
TARTE Lights, Camera, Splashes™ 4-in-1 Waterproof Mascara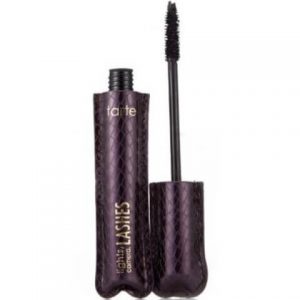 Girls' favourite mascara that is waterproof, lengthening, curling, volumizing and conditioning lashes. Tarte  4-in-1 waterproof mascara gives you the lashes that you adore before and it is guaranteed to stay put through rain, sweat or tears. You won't ruin your perfectly curly lashes even if you cry watching sad and romantic movies. So it is the perfect mascara for a movie date! Infused with Skinvigorating ingredients that soothe and soften that adds dramatic length to lashes. Click to know more about Tarte Lights, Camera, Splashes 4-in-1 Waterproof Mascara.
The Body Shop Lash Hero Mascara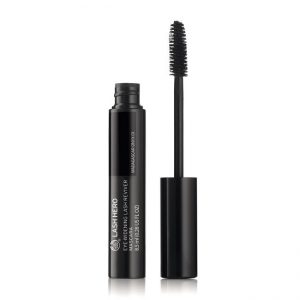 The Body Shop Lash Hero Mascara is expert in lengthening and volumizing lashes. It contains a caring blend of black rose extract and Community Trade shea butter for stand out lashes that look fabulous and amazing. The densely packed bristles make it easy to apply with the optimum amount of mascara that prevents smudge and clump lashes. The design of the brush combs and separates for clump-free lashes with a conical tip that reaches the corner of the eyes and a big round shape to lengthen and volumise. Read reviews about The Body Shop Lash Hero Mascara here.
EMPRO Day and Night Mascara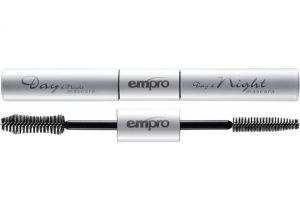 EMPRO mascara is enriched with vitamins that help strengthens your lashes and make them grow naturally and providing more elasticity. The formula in EMPRO Day and Night Mascara is developed to curl your lashes separately with a single stroke thus creating more volume. The day application brush to separate, curl and lengthen your lashes for a clean look and the night brush is to volumise for a dramatic effect for a night day out with your friends or when you need some dramatic look to enhance your eyes feature.It is water-resistant, clump-free and smudge-proof mascara. The vitamin E helps to strengthen fine lashes. Click to know more about EMPRO Day and Night Mascara.
SimplySiti Simply Elegant Dual Mascara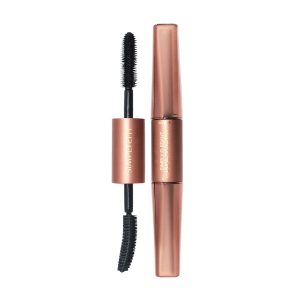 Achieve flawless lashes in just two simple steps with SimplySiti Simply Elegant Dual Mascara! It curls, lifts and evenly coats each lash with the natural carnauba wax and beeswax holds curl and prevent smudging. The step two helps volumizing and thickens lashes without clumping and thus giving a defined and intensified look. The presence of vitamin B5 gently conditions while providing nourishment and lash strengthening. This mascara is formulated with cellulose and easily cleanse with using water. Read reviews about SimplySiti Simply Elegant Dual Mascara here.
Maybelline Push Up Drama Mascara Very Black Waterproof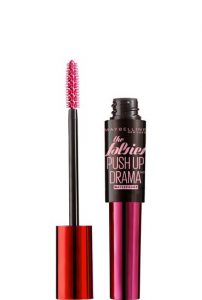 Dare to get dramatic and magnificent lashes? This creamy, plumping formula gives the push-up effect, making your eyes appear bigger and bolder! The plumping formula delivers instant volume and holds the curl in place with the push-up cup brush scoops and lifts from root to tip. Your lashes will look lengthened for a dramatic eye look. Best to use with a perfect winged eyeliner and a black smudge eyeshadow. It is proven safe to use as it ophthalmologist tested and suitable for contact lens wearers without giving any discomfort or redness to your eyes. Click to know more about Maybelline Push Up Drama Mascara Very Black Waterproof.
Canmake Gokubuto Mascara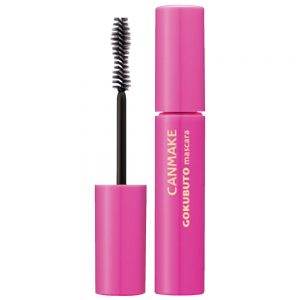 A Japan-based product that creates super-volumized lashes in just one stroke. It can be washed off quickly with warm water without the need for a special eye make-up remover. You don't need to scrub it off so it is gentle and kind to your eyes. This mascara is recommended for those who use false lashes, lash extensions or any other beauty salon treatments for lashes to camouflage the falsies. This mascara from Canmake Gakubuto has a multi-proof formulation that is resistant to tears, sweat and humidity and not to mention it is resistant to sebum so you won't get panda eyes even if you are crying or expose to rain. Read reviews about Canmake Gokubuto Mascara here.
AIRISH Lashes De Vagary Mascara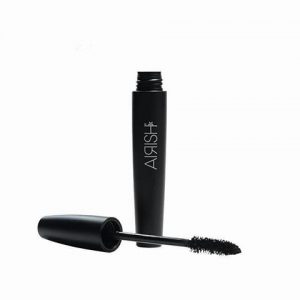 AIRISH Fashion Cosmetic is a leading brand in the international cosmetics and beauty industry. The AIRISH Fashion Cosmetic Lashes De Vagary Mascara gives a smooth and glossy finish that is perfect for your lashes to instantly boost every single lash without clumping. The lightweight water-proof mascara instantly thickens and lengthens lashes evenly and smoothly leaving them soft with no flakes, smudges or even clumps. This mascara is suitable for sensitive eyes and contact lens wearers. The non-sticky crystal clear gel formula easily removes the mascara with soap and water only. Click to know more about AIRISH Lashes De Vagary Mascara.