Have a blast with your kids at the Top 4 Family Friendly Activities in Sunway Giza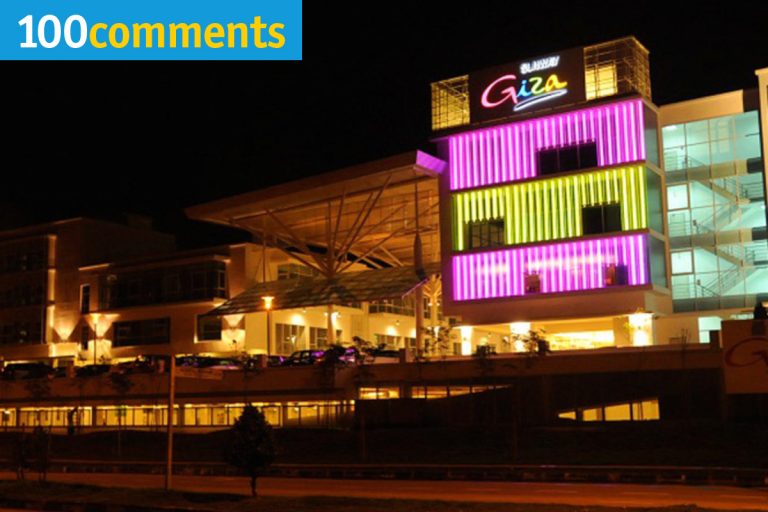 Apart from serving as Kota Damansara's friendly neighborhood mall, Sunway Giza makes an effort to promote environmentally friendly practices through its green design – it's the first commercial mall in Malaysia to utilize electrical fans rather then air conditioning in order to keep air circulating in its boulevard walkway area. In addition, Sunway Giza makes use of 'picture framed' windows to maximize day lighting. During the nighttime, it uses an an energy efficient T5 lighting system installed into its architechture, with energy saving LEDs that can even change color!
With its high roofs and wide open areas, Sunway Giza pulls in pedestrians from all over the Kota Damansara area. Its anchor tenant, Village Grocer, is the most frequented supermarket in the neighborhood, and every weekend thousands of families arrive at this 160, 000 square foot mall to take part in its impressively varied flea market.
Amidst its green lifestyle approach, Sunway Giza has built itself up as a premier place for youth and families to get together and socialize. There are a wide variety of stores and restaurants catered towards family groups, and your kids will surely have a blast exploring them all! Listed below are just a few of the family friendly activities available at Sunway Giza Shopping Mall.
Weekend Bazaar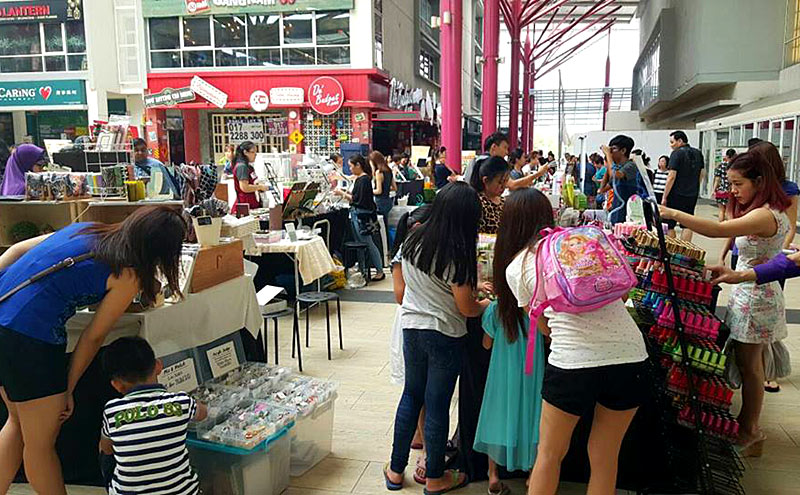 Held in Sunway Giza every Friday, Saturday, and Sunday, the Weekend Bazaar has been around since early 2016. Every week, a number of vendors open up their booths in the main boulevard walkway area. These stalls sell a variety of goods including toys, clothes, jewellery, new age remedies and collectibles, phone accessories, and many more.
Visitors may be relieved to know that the bazaar organizers are very strict about the quality of the items being sold here, meaning that you won't need to worry about purchasing fake or fraudelant goods here. With so many stalls to choose from, there's surely something here for every member of your family to enjoy!
Opening Hours: 11am-10pm
Website: https://www.facebook.com/weekendmarket.bymoov/
Contact Number: 012-917 8638
Border City Cafe and Board Games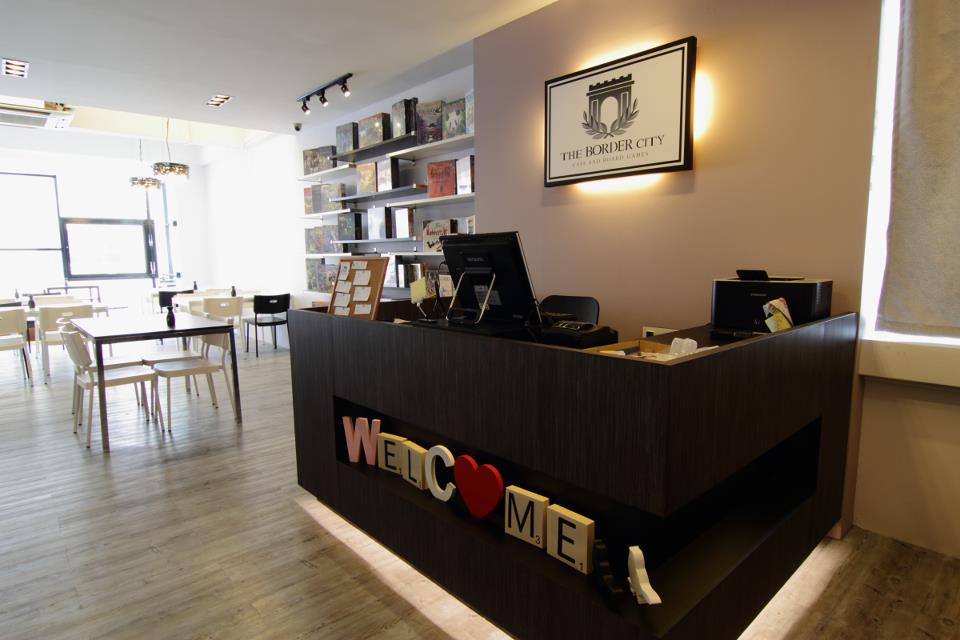 An up and coming cafe located on the first floor of Sunway Giza, The Border City is a cafe with a twist – not only can you enjoy delicious food and beverage, but you can also sit down and play board games with your friends and family!
With a seating capacity of between 30 to 40 people, there's always plenty of room here for you to stretch your legs. In addition, The Border City contains close to a hundred different board games for you to play. Don't worry if you start feeling a little overwhelmed by all the choices – the friendly staff are always on hand to help you choose a game and explain the rules.
Foodwise, The Border City carries a selection of Western dishes on their menu, including a number of homemade cakes and premium ice creams. In fact, if you come on your birthday, you can enjoy a scoop of ice cream for free!
Opening Hours: Tuesday to Sunday: 12pm to 1AM. Closed on Mondays.
Website: https://www.facebook.com/TheBorderCity/
Contact Number: 03-6141 3788
VR Portal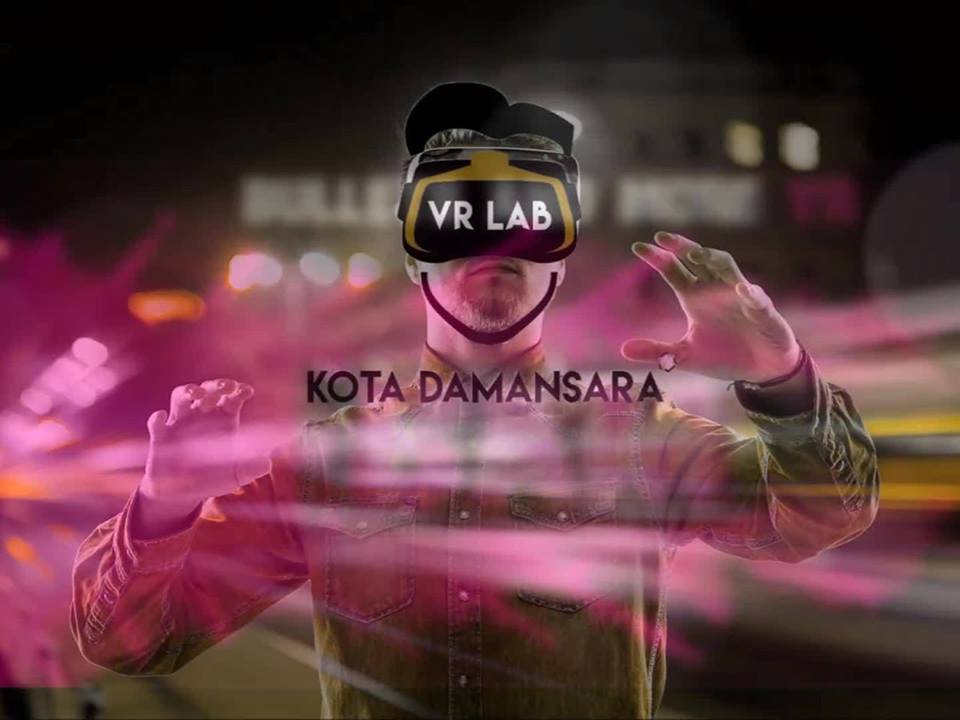 Malaysia's first virtual reality hub, VRPortal brings your dreams to life in stunning 3D. It's a place where gamers and non-gamers alike can experience an awesome high-tech gaming adventure. Simply strap on your VR gear and submerge yourself into an immersive game world where you can act out all your gamer fantasies.
Each visitor is given a room solely to themselves where they can play to their heart's content. You don't even have to worry about walking into walls either because the hub is equipped with a cutting edge Chaperone system – whenever you get too close to a wall, the Chaperone system will project a blue hologram of an obstacle inside the game to warn you. If you prefer sitting down, you can play in a station that has a chair instead. These interactive chairs can even have built in mikes to allow you to play and communicate with your friends in another cubicle.
There are a number of VR games that you can play. Choose your ideal game from a list containing many different genres such as family, interactive, shooting and horror. Remember to book a session ahead of time so that you won't have to wait in line. Bring along all your family and challenge your friends to see who can be the true VR victor!
Opening Hours: 12pm-11.45pm
Website: https://www.facebook.com/VRLABKD/
Contact Number: 010-936 6328
Shell Out Restaurant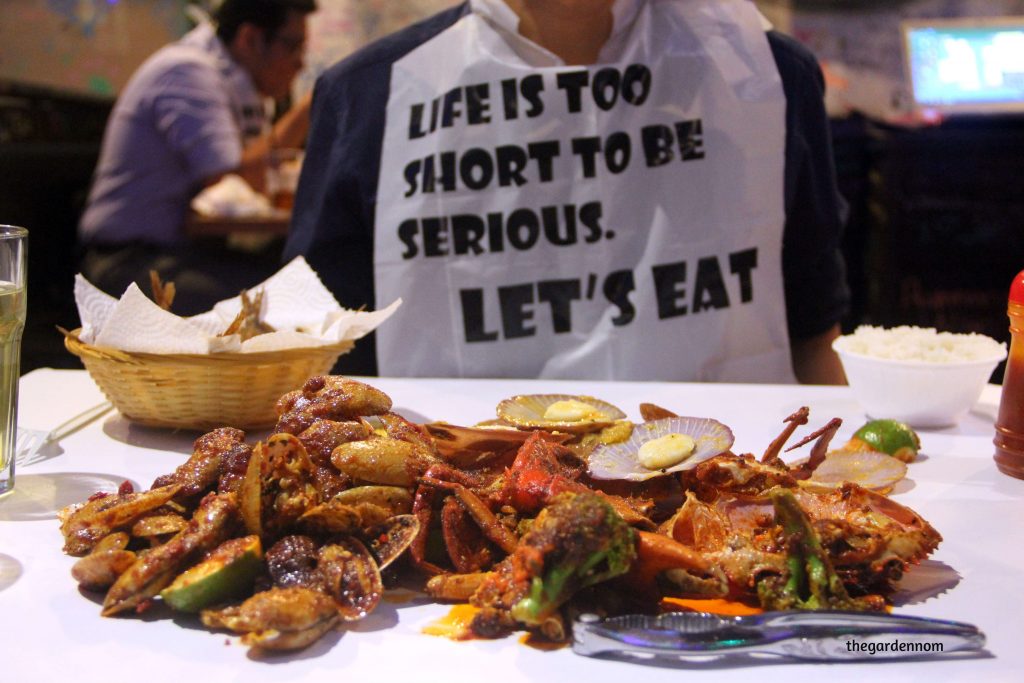 Opened in June 2013, Shell Out is a family friendly seafood restaurant with a special concept. At Shell Out, you're encouraged to get your hands dirty.
Your kids are sure to enjoy this hands on meal concept. Choose from a list of fresh and wholesome seafood including crabs, mussels, prawns, and octopus. Then, select a sauce and the level of spiciness to accompany your dish. Finally, pick your sides and wait for the food to arrive.
There are no plates or cutlery – each table is provided with a roll of tissues and a few clean wax brown papers. The food is served in a basket and wrapped in a plastic bag. Simply shake it a little, then pour out the fresh and aromatic seafood onto the table. Shell Out's meals are perfect for big groups, and the menu has many combos that you can choose from. There's no need to be shy – just dig right in!
Shell Out's signature Cajun style seafood has become a symbol of good, tasty casual dining. If you're looking for a restaurant that does not compromise on quality, identity, or customer satisfaction, Shell Out is definitely the way to go. Their fresh, finger-licking good meals are sure to make you want to come back for more!
Opening Hours: Sunday-Thursday: 11.30am-10pm. Friday and Saturday: 11.30am-11pm
Website: http://www.shellout.com.my/
Contact Number: 03-7497 1137
Need More?
These are just a few of the family friendly activities available in Sunway Giza. You can find out more about these and other activities by checking out their official website https://www.sunwaygizamall.com/.