Are you financially ready for another baby?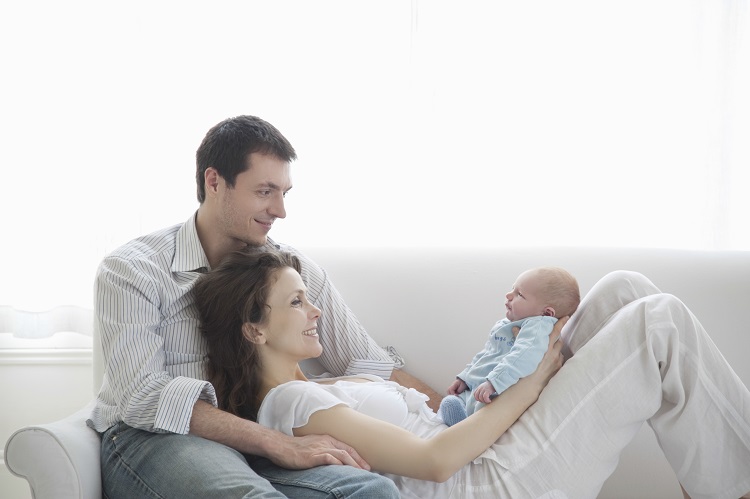 The prospect of adding another member to your brood and imploring further into your already-depleting bank accounts can be intimidating. In addition to age gap, lifestyle, health and relationship conditions, here are eight things to consider before trying for a second baby.
1) Have an honest discussion with your spouse
As you are already aware, baby changes everything – from sleep schedules, priorities and social life to financial status and the primary couple relationship. For couples who keep their finances separate or don't talk much about it even after having a baby, now's the time to sit down and discuss about what's to come with a number two in tow. Planning ahead for what you can anticipate, like finances, helps make the transition easier.
2) Come clean with bills and debts
With a second child, your spending needs a second look and adjustments too. Start by pulling up each other's credit status to gauge and get an overview of the current financial situation. Be transparent, don't finger-point and aim for solutions.
3) Estimate your post-baby income
Draw up a budget for the entire family, including the impending baby. List out the necessities, nice-to-haves and see what you can go without. If it's more practical to stay home and care for the children, try doing it before conceiving to see if it's feasible. It is recommended to have at least three to six months living expenses at any given time in case of job loss or other emergency.
4) Research your healthcare benefits
Before conceiving, explore the pregnancy and paediatric costs associated with your health insurance plans. Consider signing up for women's insurance plan that covers pregnancy expenses, especially if complications arises for the mother or the baby. You may also get a tax relief from the premiums that you pay for. If your employer doesn't offer an affordable family plan, it's time to look at your children's health insurance program now to determine what out-of-pocket medical expenses might incur as children grow and require visits to the paediatrician. Opt for delivery and vaccinations at government hospitals, if possible.
5) Calculate the childcare costs
Look at your increased family expenses – diapers, shoes, clothes, baby food and more. There is no one set figure for every child. For a start, you will already have lots of the essential equipment from your first child – a cot, car seat, highchair, safety gates etc. This immediately can knock off the huge expense that having more children is supposed to entail. To know exactly how much it's going to cost, you may quiz other parents with more than one child. Ask how much extra do they spend on a second child monthly.
6) Shop for an education insurance plan
Start looking around for an education insurance plan for your child's future schooling expenses. A good plan should also cover medical expenses including hospitalisation. Medical bills should be best offset by an insurer rather than out of your own pocket. Keep in mind that you or your spouse is entitled to a tax relief for your child's education and medical insurance premiums.
7) Tax relief entitlements
Familiarise yourself with tax relief entitlements in relation to having a child. The national education plan in the form of PTPTN Skim Simpanan Pendidikan Nasional affords you additional tax relief which comes with a conditional free insurance coverage. You may check the latest tax relief entitlements at the official website of Lembaga Hasil Dalam Negeri (Inland Revenue Board) at hasil.gov.my
8) Have faith in yourself
You can contemplate over the pros and cons of having another child forever without coming to a conclusion. Acknowledge that fear is healthy. Being prepared is good. No matter where you are, you can make changes and become financially ready. If you are in a more challenging credit situation, give yourself six months to put yourself in a better situation. There are no quick fixes, but everyone can do it.