Dance your way to Fitness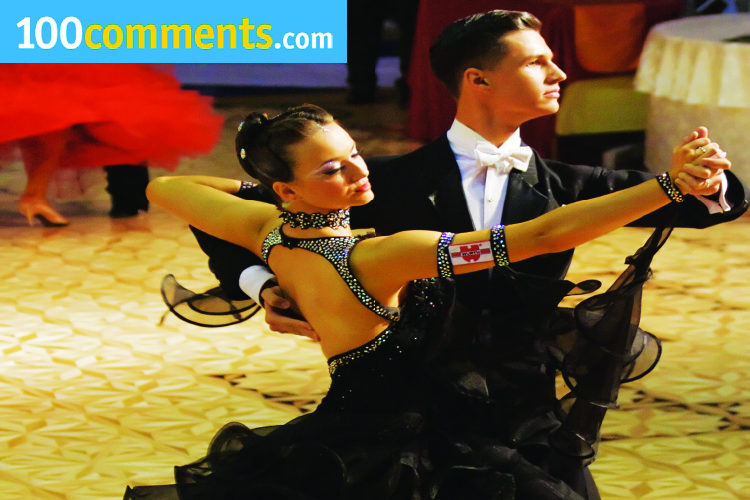 Cardio workouts can be a chore at times. But you can always instil excitement by combining some sleek dance moves to rev up the energy or do it entirely on its own.
Dance fitness, also known as "beat-based" fitness, is becoming big business in gyms and dance studios and a hot favourite among celebrities. Combining dance and exercise is a great idea. Any exercise is more effortless if you do it with a dance beat – and when dance is the exercise – it becomes a pleasure.
Most routines can be modified based on your skill and fitness level. What's more, you will be happily burning calories while improving cardiovascular health. There are many ways to combine dance and exercise. All forms of dance fitness share the bonus of combining fun with a great cardio workout. Many of them are also great forms of core exercise – developing strength in those core muscles which are so essential for fighting abdominal flab in our forties and beyond.
And science is behind it too. According to WebMD, if you are continuously dancing for at least 30 minutes, you are getting a good workout that will burn calories and help you to shape up.
Celebrities Are Doing It Too!
"Dance workouts are great because its constantly changing choreography targets smaller muscles that are often ignored," says celebrity personal trainer Tracy Anderson. Which, according to the latest issue of OK! magazine, is why she advises client Kate Hudson to dance her way skinny when she wants to find the "fastest way to burn fat" and "drop a dress size".
Another dance workout weight loss winner includes Kelly Osbourne. The 25-year-old rocker daughter shaped up via Dancing with the Stars.
Actress Kristen Bell had to strip down to her skivvies in the comedy Couples Retreat. So she cranked up her workouts with healthy eating and constant hiking. But even after that, she still didn't feel fit enough to star in her next flick, Burlesque. She started dancing to lose whatever is additional.
The dancing Burlesque movie also featured fit celebrities Julianne Hough and Christina Aguilera, who swear by dancing to keep them in shape. Jessica Capshaw, who stars as pediatric surgeon Dr. Arizona Robbins on the hit show Grey's Anatomy is another dance freak.
A Dance Style For You
Various dance styles furnish you with distinctive benefits, some of these target the thighs while others would concentrate on the abs. However the majority of these combine all the elements to tone all the critical spots.
Aerobic Dancing
If you are more of an energy-bomb then dance down your extra-pounds with an exhausting and extremely healthy aerobic session. Combining all the paramount moves, trainers will help you train your muscles and tone your body. With 540 calories burned it leads the list of top favourite dance workouts.
Pole Dancing
Although pole dancing was born in gentleman's clubs and it typically an outlet or prop for an erotic environment, the last ten years have seen a strong movement to appreciate pole dancing as a superb form of fitness which strengthens a woman's upper body, core muscles (stomach, abs, buttocks) and increases agility and flexibility. Pole dancing as a fitness and exercise regiment has taken off, and it's fast becoming one of the most popular exercise rituals for women everywhere. Popularity for pole classes began to trend in 2000 when actress (and now pole dance fitness guru) Sheila Kelley starred in the flick Dancing at the Blue Iguana. In order to play the role of a stripper, she needed strength and skills.
Since then, celebs like Hugh Hefner's girlfriends, The Shannon Twins, Kendra Wilkinson-Baskett, Eva Longoria Parker and Carmen Electra have all boasted fitness and fat loss results from pole dancing.
Belly Dance
Belly dance has grown in popularity in recent years for its ability to provide an overall cardiovascular workout and help to tone problematic regions of the body such as the hips and abdomen. While many people think of belly dancing as an exotic dance form, it has also been developed into a cardiovascular dance programme. According to the Art of Belly Dance, vigorous belly dancing can burn between 250 and 300 calories per hour. And who can be Belly Dance's best spokesperson than Shakira?
Shakira says she learned this form of dance as a young teen to overcome her shyness. Her dance routines on videos and in concerts show both her Lebanese and Columbian roots, as she performs belly dances with a salsa twist.
Various celebrities, including Catherine Zeta-Jones and Paris Hilton, have been reported to belly dance for pleasure and to stay in shape. Shakira also taught Beyonce Knowles how to belly dance.
Salsa
Salsa is a passionate, exciting Latin dance style that has grown in popularity in the past decade as an effective, fun way to work out. Several fitness experts and celebrities from shows like Dancing With the Stars have even put out their own form of salsa dance. Salsa can be tailored to your own individual level and is suitable for both beginners and advanced participants. Burning more than 420 calories per hour is one of the most promising attractions of the classy and refined moves.
Ballet
This is one of the classic and sophisticated dances that is practiced right from an early age. One of the main advantages of this workout is the stress releasing quality. Ballet can be done at any age and more and more adults are getting interested into ballet dancing as this classical dance indeed can do a lot of wonderful benefits for the body as well as emotional well-being. Those who are mesmerised by the fabulous music and are keen to challenge their mobility will be welcomed to experiment with a ballet lesson. Ballet can guarantee to burn 300 calories per hour if you do it well.
Line Dancing
Line dancing isn't just about having fun while you dance to country and western music. It also provides a beneficial, low-impact cardiovascular workout. In line dancing, you dance in an ensemble, coordinating your movements with other participants. Many line dancing classes offer a variety of types of music, including Latin and jazz.
Jazzercise
Jazzercise combines dance-based cardiovascular exercise with strength training to provide an overall body workout that can potentially burn up to 600 calories an hour.
Hip Hop
Hip hop dance is a hit because many pop artists incorporate this form of dance into their videos and concerts. Hip hop aerobics combine this dance form with isolation exercises for a fat burning and muscle toning workout. Another advantage to hip hop dance is that it works your mind, as you usually have to learn and recall choreographed dance steps.
Ballroom Dancing
If you're familiar with the television programme Dancing with the Stars, you're probably already aware that ballroom dancing can be a great way to burn calories and lose weight. Actor John O'Hurley lost 25 pounds when he was a contestant on the show, according to People Magazine. Ballroom dancing, such as the tango, foxtrot or waltz uses core muscles that are also used in exercises like Pilates.
Bollywood Dance
Inspired by the Indian film tradition of infectiously expressive music and dance comes a sexy, saucy, calorie-burning, full-body workout.
If you're drawn to the lavish dance numbers in films from India, or just bored with your gym workouts, flock to Bollywood-style dance classes that mix traditional Indian folk dances with hip-hop moves.
The American Council on Exercise says ethnic dancing, such as salsa dancing, belly dancing and now Bollywood dancing, is a major growth area for gyms and dance studios. The classes attract people who don't usually exercise, along with gym members bored by running on treadmills.
"It's really great for those who may not be motivated to go through the motions at the gym. This is better option," says Jessica Matthews, continuing education coordinator for the San Diego-based council.
Health Benefits of Dance
Improved Flexibility
Many dances and dance techniques require movements beyond our comfortable range of motion. These techniques stretch muscles and improve flexibility. Those who dance professionally must stretch as part of their training, improving their flexibility.
Improved Cardiovascular Function
Depending on the type and duration, dance can improve heart health by working the body's cardiovascular system. In fact, many forms of aerobic exercises are combined with music and dance moves, like "aerobic dance," "Jazzercise" and "Dancersize."
Increased Muscle Mass
While many forms of dance do not put the muscles through heavy resistance routines, frequent repetition of muscle movements with even limited body weight resistance builds muscles, including muscles not used in day-to-day activities or other sports.
Increased Weight Loss
When done in conjunction with an aerobic workout, dance can be used to elevate heart rates and burn fat. Dancing can burn as many calories as swimming, cycling or walking, according to Edward R. Laskowski, M.D., a physical medicine and rehabilitation specialist at the Mayo Clinic.
Even ballroom dancing and ballet practice, which may not be as strenuous as dance-structured workouts, raise the pulse, increasing calorie burning. Dancing that builds muscle also provides a weight-loss benefit, because added muscle mass results in more calories burned.
Improved Balance and Footwork
Due to the rhythmic nature of dance and its requisite need to coordinate body balance and dance steps, dance improves one's footwork and balance, which are used in many sports, such as basketball, tennis, football, volleyball and skating.
Improved Bone Strength
The reliance on weight-bearing bones such as the fibula, tibia and femur to perform dance movements can help decrease the loss of bone mass associated with osteoporosis.
Dancing Off Those Calories
How many calories will you burn while dancing? That depends on the type of dancing. Here's a range of some of the most popular varieties, based on a 70kg person, per hour:
Swing dancing: 235 calories/hour
Ballroom dancing: 265
Square dancing: 280
Ballet: 300
Belly dancing: 380
Salsa dancing: 420+
Aerobic dancing: 540+
Slow (E.g. Waltz, Foxtrot, Slow Dancing), Samba, Tango, 19th C, Mambo, Chacha: 210
Fast (Disco, Folk, Square), Line Dancing, Irish Step Dancing, Polka, Contra, Country: 315
Greek, Middle Eastern, Hula, Flamenco, and Swing Dancing: 315
Twist, Jazz, Tap, Jitterbug: 336