Contest Winners Announcement (6 to 27 Sept)
Congratulations to all the reviewers for Hiruscar Anti-Acne Pore Purifying Cleanser, Hiruscar Anti-Acne Spot Gel, Oilum Moisturizing Soap, Signature Market California Almond (Raw) and Natural Pumpkin Ramen, Back To School Set, Oilum Hydro-Rebalance Firming Cleanser, Puzzle in Tin, Lenticular Puzzle, Signature Market Healthy Nut Mix and Natural Spinach Ramen, Biolane Ecological Baby Detergent, Tollyjoy Diaper Pull-Up Pants, Oilum Hydro-Rebalance Firming Lotion, Grobag The Baby Sleep Bag and YOUHA Dainty Two in One Single Breast Pump!
We will deliver the prizes within 2 to 3 weeks after the contest announcement.
***IMPORTANT***
As this is a "product for review" giveaway, you are required to write a review (minimum 30 words in any language) with a photo of the actual product on the following Review Links (as stated below each prize) within 2 weeks of receiving the product. Those who did not submit their reviews or did not write the minimum required words or submit a photo will not stand a chance to win future contests here.
Hiruscar Anti-Acne Pore Purifying Cleanser Contest
Review Link: https://100comments.com/hiruscar-anti-acne-pore-purifying-cleanser/
Kaushelia Shelia
Afiza Rahim
Hiruscar Anti-Acne Spot Gel
Review Link: https://100comments.com/hiruscar-anti-acne-spot-gel/
Nor Asmiza Arifin
Niki Tay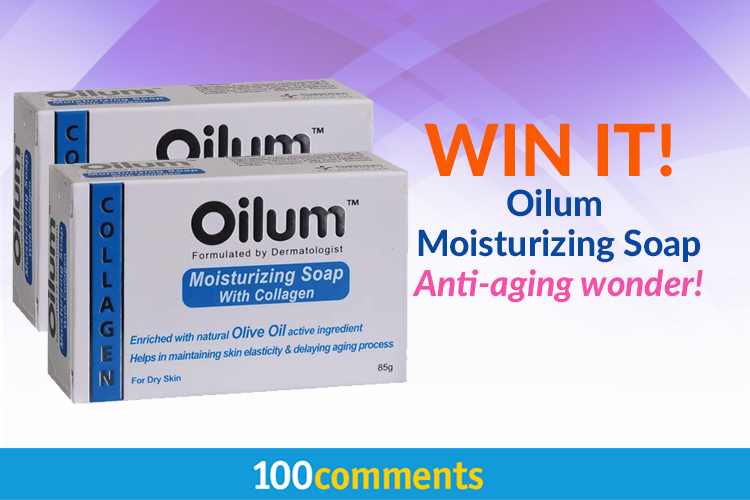 Oilum Moisturizing Soap
Review Link: https://100comments.com/oilum-moisturizing-soap/
Nur Ain Syafiqah
Lim Mei Wai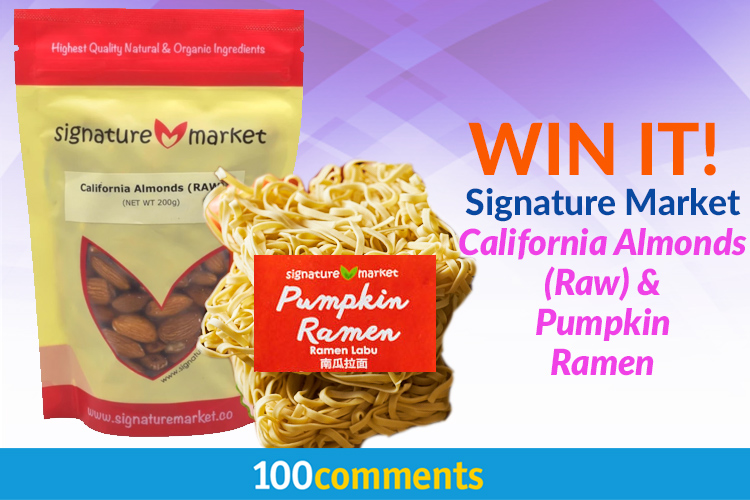 Signature Market California Almond (Raw) 
Review Link: https://100comments.com/signature-snack-california-almond-natural-raw-not-roasted/
Natural Pumpkin Ramen
Review Link: https://100comments.com/signature-market-100-natural-pumpkin-ramen/
Noor Emillia Kamarlis
Suhana Rahmat
Emphi Yap
Salina Salihudin
Nur Arina
Back To School Set
Transformers Back to School Set
Review Link: https://100comments.com/transformers-back-school-set/
Nor Rafeeqah Othman
Starwars Back to School Set
Review Link: https://100comments.com/starwars-back-school-set/
Nur Ain Syafiqah
Disney Princess Back to School Set
Review Link: https://100comments.com/disney-princess-back-school-set/
Khairul Anwar
Disney Frozen Back to School Set
Review Link: https://100comments.com/disney-frozen-back-school-set/
Niki Tay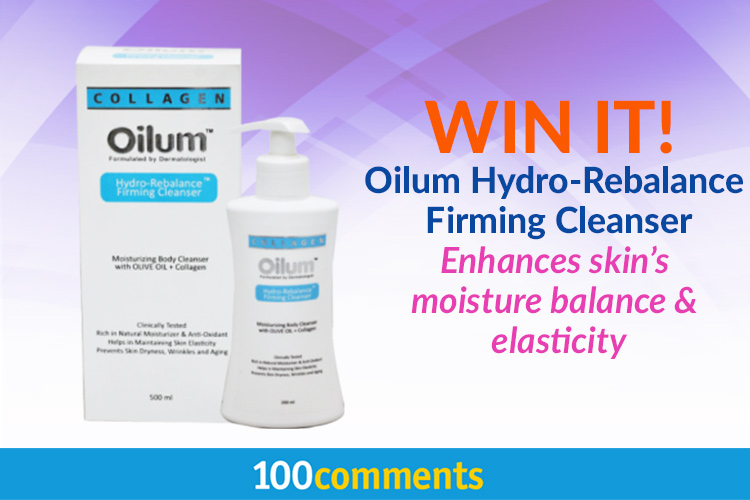 Oilum Hydro-Rebalance Firming Cleanser
Review Link: https://100comments.com/oilum-hydro-rebalance-firming-cleanser/
Nur Zafirah
Sally Tung
Nor Juliana Mawarni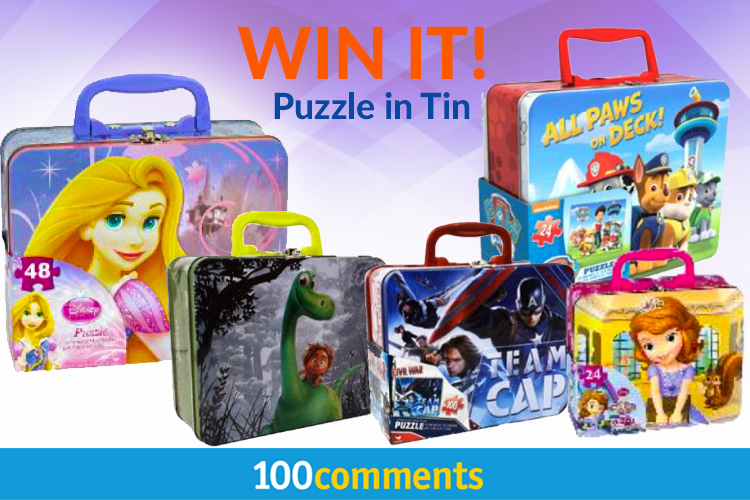 Puzzle in Tin
Review Link: https://100comments.com/puzzle-in-tin/
Disney Frozen:
Nur Arina
Syahirah Che Mat
Star Wars:
Fara Izwati Othman
Aisyaz Idrus
Sophia the First:
Rohaizan Raffles
Maryam Mohd Daud
Captain America:
Shahrul Nizam Ibrahim
Sabarina Hasary
Good Dinosaur:
Chan Hoi Yee
Amanda Sani
Paw Patrol:
YenYen Dior
Umar Harraz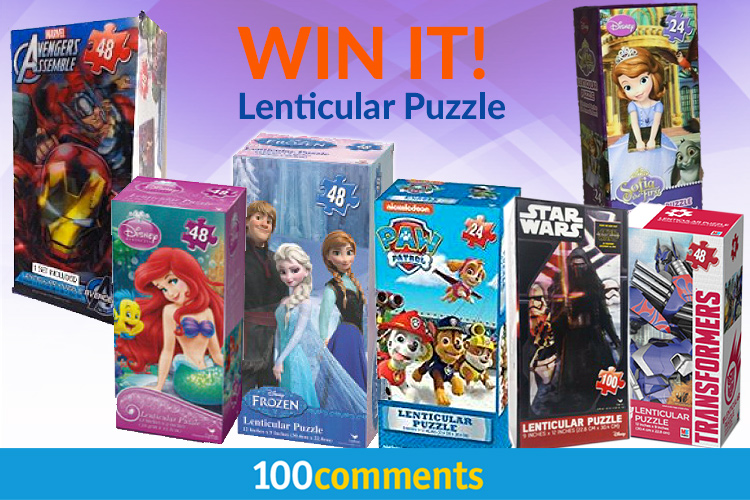 Lenticular Puzzle
Review Link: https://100comments.com/lenticular-puzzles/
Disney Frozen
Maryam Mohd Daud
Disney Princess
Hasmah Hussain
Star Wars
Nur Arina
Sophia
Razin Barwin Abdul Samad
Nor Juliana Mawarni
Avengers
Nor Rafeeqah Otman
Nur Zafirah Aziz
Transformers
Anne Marilyn
Saw Siok Sim
Paw Patrol
Fara Izwati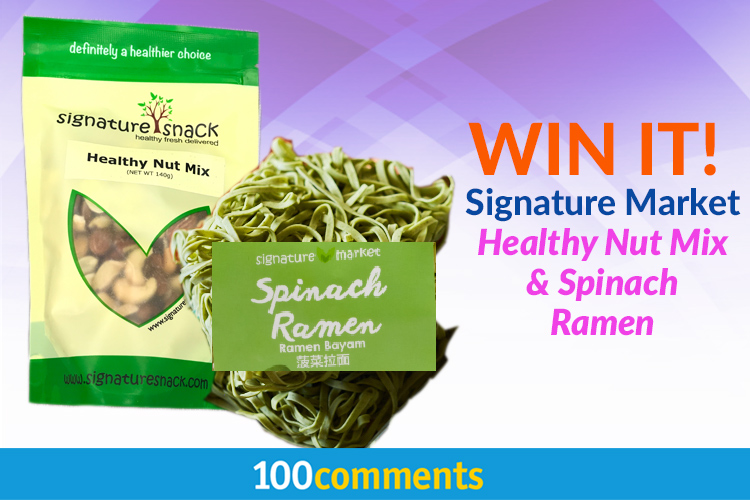 Signature Market Healthy Nut Mix
Review Link: https://100comments.com/signature-snack-healthy-nut-mix/
Signature Market 100% Natural Spinach Ramen
Review Link: https://100comments.com/signature-market-100-natural-spinach-ramen/
Nor Asmiza Arifin
Elizabeth Kam
Noor Suria Che Din
Mimi Lia
Suhana Rahmat
Biolane Ecological Baby Detergent
Review Link: https://100comments.com/biolane-ecological-baby-detergent/
Nurelina binti Mohd Suhaimi
Kelvin Lee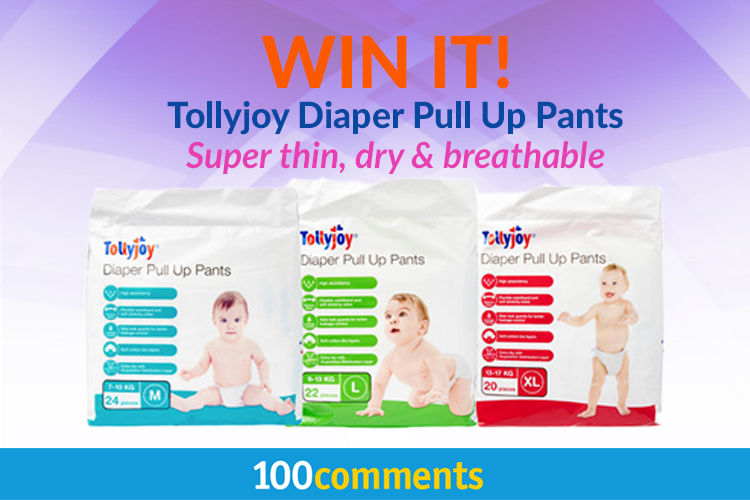 Tollyjoy Diaper Pull-Up Pants
Review Link: https://100comments.com/tollyjoy-diaper-pull-pants/
1. Maziah Mastor (M1)
2. Lee Thing Fam (XL1)
3. Nur Zafirah Aziz (XL2)
4. Maryam Mohd Daud (XL3)
5. Nurelina binti Mohd Suhaimi (M2)
6. Lee Ren Fong (M3)
7. Noor Emillia Kamarlis (XL4)
8. Noorazila Sabran (XL5)
9. Sally Tung (XL6)
10. Mimi Lia (L1)
11. Noor Suria Che Din (L2)
12. Nurul Zayana (L3)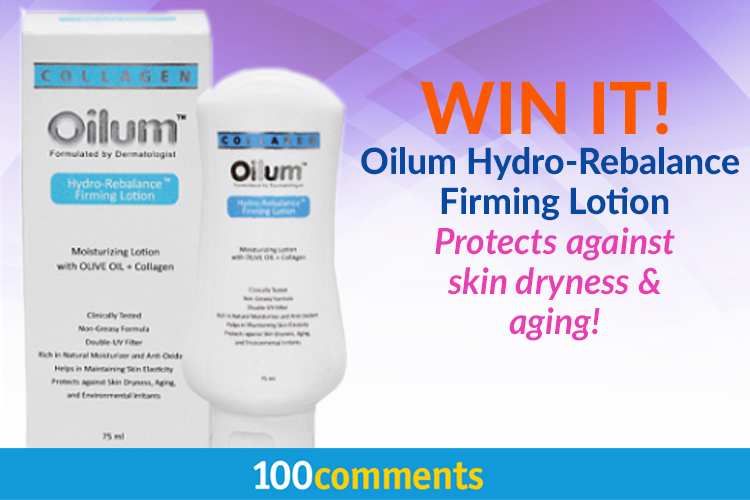 Oilum Hydro-Rebalance Firming Lotion
Review Link: https://100comments.com/oilum-hydro-rebalance-firming-lotion/
Nur Izzana
Nur Atikah Zainal
Lee Kah Seng
Grobag The Baby Sleep Bag
Review Link: https://100comments.com/grobag-baby-sleep-bag/
Mei Wai Lim
Nur Ain Syafiqah Bt Rulhazli
Nor Rafeeqa Othman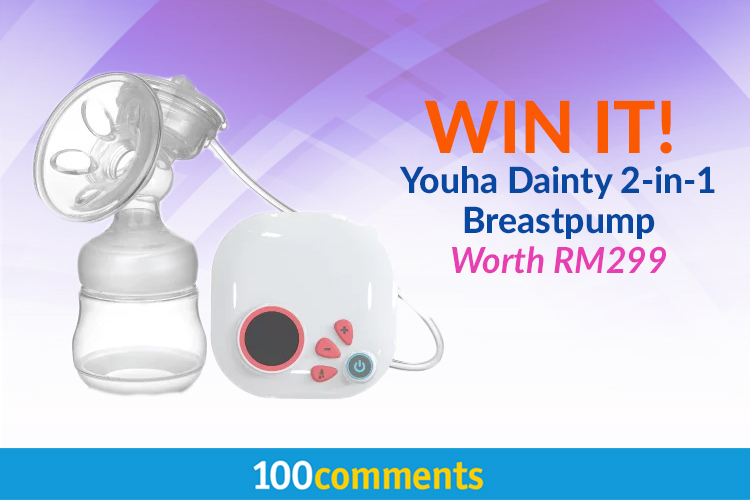 YOUHA Dainty Two in One Single Breast Pump
Review Link: https://100comments.com/youha-dainty-two-one-single-breast-pump/
Nur Ain Syafiqah Bt Rulhazli
Siti Haryani