Cleanse Your Body With The Top 8 Best Green Teas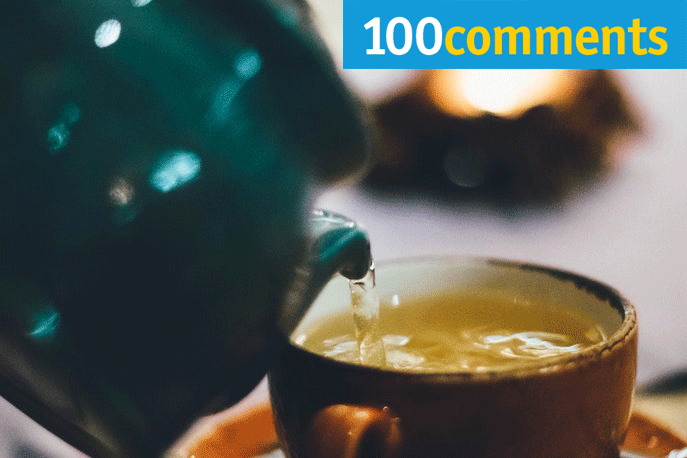 With all the hustle and bustle that comes with today's busy lifestyle, it's important to take some time to sit back, relax, and enjoy a nice cup of tea. Over the past few years, green tea has been surging in popularity, appearing in snacks, cakes, ice-cream, and countless other products. But for those who prefer a more traditional tea drinking experience, we've put together a list of the top 8 best green teas for you to serve at tea time.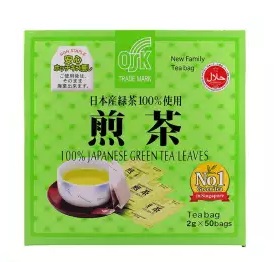 Best Japanese Green Tea
Japanese green tea is known for its mild, soothing flavor as well as its many health benefits. OSK Japanese Green tea is packed full of antioxidants that help your body by boosting weight loss, reducing cholesterol, and reducing stress. With 50 tea bags in every box, this green tea is sure to last you for a long time.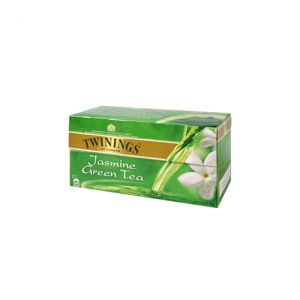 Best Jasmine Green Tea
With jasmine green tea, time is of the essence. The pretty, white jasmine flowers are picked early in the day and layered with high quality green tea when the small petals are tightly closed. As night falls the petals open and release their light, perfumed, floral fragrance into the tea giving it a delicate, refreshing taste. This blend is pure elegance; a smooth blend that combines the mellow flavor of green tea with the floral fragrance of jasmine.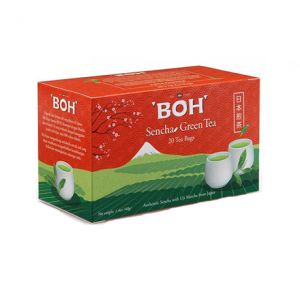 Best Sencha Green Tea
Boh's new Sencha Green Tea is the embodiment of a perfect cup of green tea for that much needed peace and serenity. Picked from the most immaculate tea gardens in Japan, Boh's Sencha Green Tea uses Sencha green tea leaves and the finest Matcha powdered green tea from the Uji region. This tea delivers a refreshing and revitalising cup of green tea for clarity and calmness of the mind. Packed with natural antioxidants that awaken the body's senses and regains one's balance, it can be taken at any time of the day to reinvigorate the body and soul.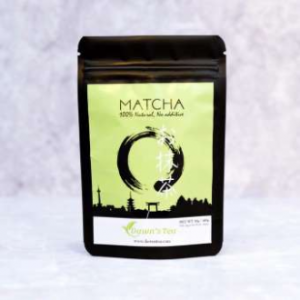 Best Green Tea Powder
Fuji Japanese Matcha Green Tea Powder is a 100% high quality green tea powder imported from Shizuoka, Japan – an area known for producing excellent green tea. Rich in antioxidants, this matcha powder has a lower fragrance and slightly stronger taste compared to normal green tea. Aside from tea, this powder is suitable for use in baking, making milkshakes, or even sprinkled on your favorite desserts to create a deeper, richer taste.
Fuji Japanese Matcha Green Tea Powder
Best Organic Green Tea
Clearspring Organic Sencha green tea has the light, refreshing and slightly bittersweet taste of fresh picked leaves. It is prepared at Nagata Chaen, Kyoto, from the season's first tender young leaves harvested at their peak of flavour in late spring. The leaves are briefly steamed, rolled and cooled, by the special Japanese sencha process, and then immediately packed to seal in their fresh taste and aroma.
Clearspring Organic Sencha Green Tea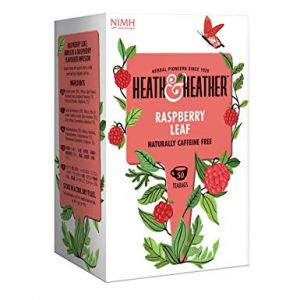 Best Green Tea For Pregnant Women
Heath & Heather Organic Raspberry Leaf Tea is the perfect drink for pregnant women. This expertly blended organic infusion is combined with apple to create a subtly sweet, fruity and refreshing infusion that is naturally caffeine free and designed to support your wellbeing. Raspberry leaf is traditionally used in late pregnancy to help the body prepare for labour and to encourage breast milk. Aside from that, this green tea also helps during the post-pregnancy period by restoring the uterus to its normal condition.
Heath & Heather Organic Raspberry Leaf Tea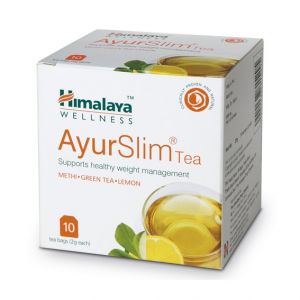 Best Green Tea For Weight Loss 
Himalaya AyurSlim Tea is a blend of green tea, lemon powder, and fenugreek (Methi) that's based on both modern research and ancient Ayurveda texts. This refreshing blend is designed to support healthy weight management and control food cravings, allowing you to enjoy a healthy lifestyle without having to give up too many of your favorite foods.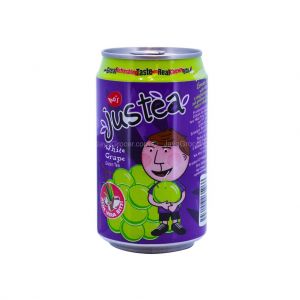 Best Green Tea Drink For Kids
Justea is a concoction of naturally brewed green tea with small pieces of aloe vera thrown in to add an extra "bite". The light refreshing taste of white grape green tea quenches your thirst, while the chewy aloe vera pieces create an interesting texture that the kids are sure to love. Justea contains virtually zero calories and only half the amount of caffeine compared to coffee. Aside from that, this refreshing drink also eliminates toxins, speeds up metabolism, and improves mental alertness.