Women Today Is your Day! Create Glamorous Eyes With These 10 Fabulous Mascaras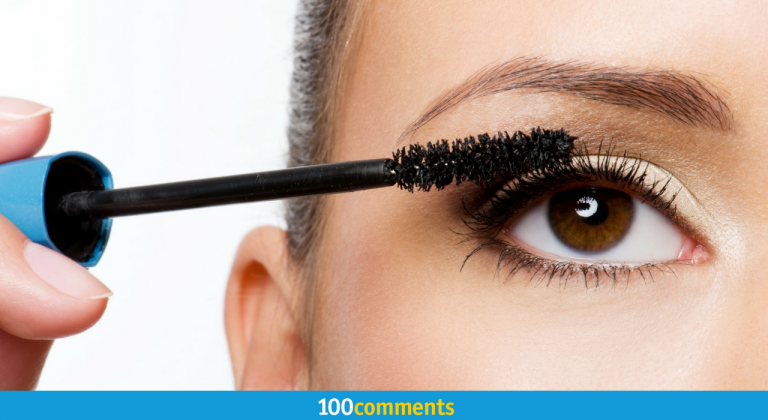 Mascara is the most popular makeup product after lipsticks. It is an essential product that every woman needs to have in their makeup pouch. With mascara, you can create from natural, glamorous to bold and even in between. Some people make it as a daily part of their beauty regime. In honour to celebrate International Women's Day, why don't you create glamorous and bold eyes that look bigger with this selection of mascaras? Draw attention to your eyes and create definition with these 10 fabulous mascaras.
Maybelline Volum' Express Magnum Waterproof Mascara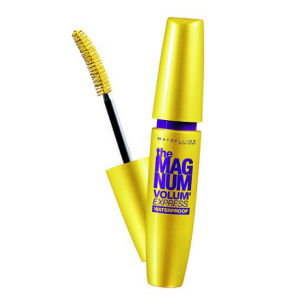 Enriched with collagen formula and mega brush plumps up lashes to create 9 times the volume instantly. The brushes instantly plump up for the lushest and most gorgeous dramatic lashes. Only with one quick sweep will do the magic. This mascara is proven to be safe for contact lens users and ophthalmologist-tested. Not to mention, it is waterproof making it a suitable mascara to wear for outdoor activities or to keep your makeup on point from day to night. Collagen presence in this mascara helps in the lashes growth. Read reviews about Maybelline Volum Express Magnum Waterproof Mascara here.
SILKYGIRL Lash Prism Waterproof Mascara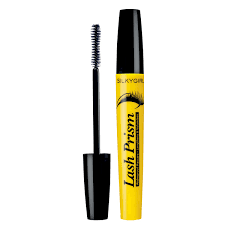 A waterproof and smudge-proof mascara to add volume, lengthen and add curl to lashes. The brushes designed with a Cross Hook Fiber Brush will coat each lash to ultimate perfection and uniquely formulated with a film formula that can easily be removed with warm water. A favourite mascara of many women for it better application and worth the money! This mascara makes your lashes 9 times more volume, 30-degree curlier and 45% longer. Click to know more about Silkygirl Lash Prism Waterproof Mascara.
Maybelline Magnum Barbie Mascara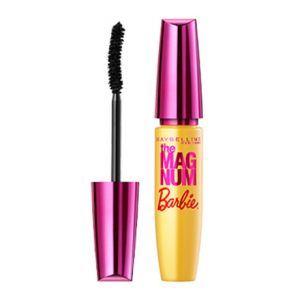 This mascara has a nice, sharp colour packaging and the name "Barbie" is something that is fancy, cute and girly. It comes with quite a decent curve brush and the tip of the brushes are just nice for a smooth application without clumping or spidery application. Formulated with collagen formula and mega brush plumps up lashes to create 9 times the volume instantly. Resulting in fluffiest volume, extreme length, waterproof and smudge-proof. Use it now and see the result. Read reviews about Maybelline Magnum Barbie Mascara here.
 EMPRO Black and Brown Mascara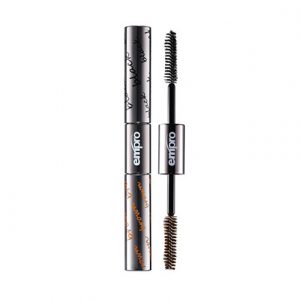 A lightweight mascara that comes in dual-colours to bring out a unique effect to your lashes, creates a look just like you are wearing falsies. Its anti-clump and long-lasting effect make it suitable to be worn even on the eyebrows or on false eyelashes. What makes it even better is, it is smudge-proof, offers ultra-lengthening and curling effects as well as easy to remove. Just swipe the mascara with makeup remover and you are done! The dual colours help you from purchasing 2 individual mascaras. Click to know more about EMPRO Black Brown Mascara.
TARTE Lights, Camera, Splashes™ 4-in-1 Waterproof Mascara
Tarte 4-in-1 waterproof mascara lengthening, curling, volumizing and conditioning your lashes completely. It gives you the bombshell lashes you love and it's guaranteed to stay put through rain, sweat, or even tears. This mascara is infused with Skinvigorating ingredients that soothe and soften your lashes. Besides, it also adds dramatic height to the lashes. The nice packaging with a size of tube that is easy to grip and fit in your bag to bring anywhere, anytime. Read reviews about Tarte Lights Camera Splashes 4-in-1 Waterproof Mascara.
The Body Shop Lash Hero Mascara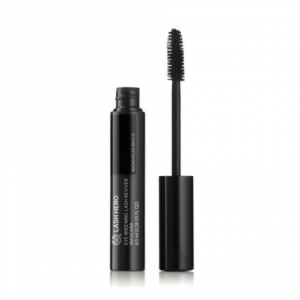 Lash Hero Mascara expertly lengthens and volumises. Contains a caring blend of black rose extract and Community Trade shea butter for stand out lashes at the wave of a wand. The densely packed bristles make it easy to apply the optimum amount of mascara with each sweep. The brush cleverly combs and separates for clump-free lashes, with a conical tip that perfectly reaches the corner of the eye and a big round shape to lengthen and volumise.A simple yet elegant mascara for your daily look. Create dramatic and bold eyes with this mascara. Click to know more about The Body Shop Lash Hero Mascara.
Simplysiti Simply Elegant Dual Mascara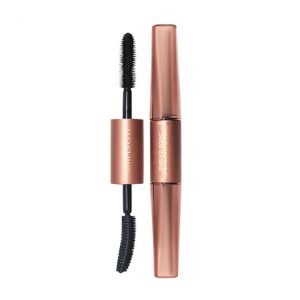 Achieve flawless lashes in just two steps.Firstly, curls, lifts and evenly coats each lash. The presence of natural Carnauba Wax and Beeswax holds curl and prevents smudging. Step two volumizing function thickens lashes without clumping, giving a defined and intensified look. Rich in vitamin B5 that gently conditions while providing nourishment and lash strengthening. Formulated with Cellulose, this mascara is easily cleaned off with water. Such an elegant mascara that comes in a rose gold colour packaging that looks luxurious. Read reviews about Simplysiti Simply Elegant Dual Mascara here.
Catrice Luxury Lashes Volume Mascara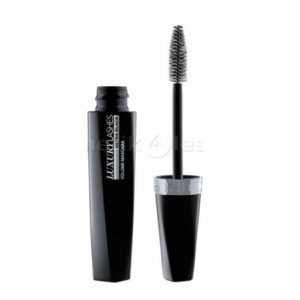 The Luxury Lashes Volume Mascara is the professional range for lashes with lots of volumes, a beautiful curl and perfect definition. What makes this mascara special is it is packed with exclusive cashmere protein ingredient and a subtle fragrance. The Luxury Lashes Volume Mascara Ultra Black has a V-shaped fibre brush that captures each individual lash for a maximum of precision. The tip of the brush is soft and easy for application without a smudge. Click to know more about Catrice Luxury Lashes Volume Mascara Ultra Black.
Canmake Quick Lash Curler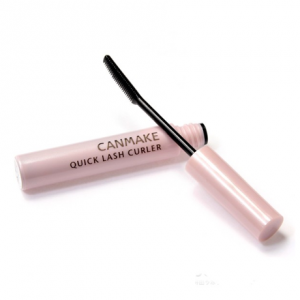 The short side quickly lifts lashes while the long side of the mascara carefully separates them. This mascara effectively catches and boosts the curl of all lashes no matter how short or downward-facing they may be. It forms long lashes to create bright-looking eyes that will make an impact. Such a simple packaging but the application is really smooth and easy. Read reviews about Canmake Quick Lash Curler here.
The Body Shop Define & Lengthen Mascara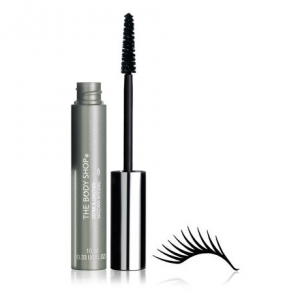 A long-lasting conditioning formula to provide definition and length. Dermatologically and ophthalmologically tested and proven to be saved to wear. For those who want a conditioning formula to separate and create longer looking lashes, this is the perfect mascara for you. It has a specially designed lash stretching brush. A non-clogging, fast-drying, smudge-resistant formula that lengthens lashes effectively. For a fresh and natural look that won't clump. Click to know more about The Body Shop Define Lengthen Mascara.