Best Buy Products: Baby Monitors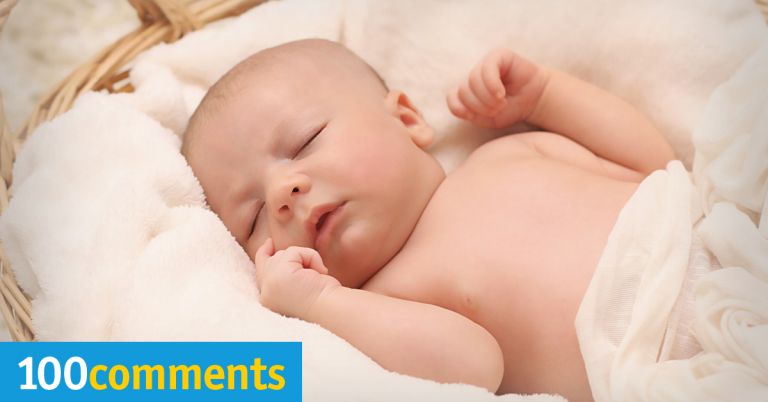 Over the years, technology has changed the way that we raise and care for our babies. In the old days, it wasn't uncommon for parents to keep their newborn babies as close as possible so that they could keep an eye on them at all times. Nowadays, many parents make use of gadgets such as baby monitors so that they can keep track of how their baby is doing even as they do household chores or work.
A good baby monitor blends into the background – an ever present guardian that constantly keeps track of your child's status and warns you if they've woken up or started crying. A modern parent can find all sorts of baby monitors out there, from a plain and simple noise monitor all the way up to a sophisticated and cutting edge tech gadget that provides you with 24/7 surveillance.
Type of Baby Monitors
Audio Baby Monitors
These type of monitors can only transmit audio. They keep track of the noise level around your baby's crib and inform you if it reaches a certain threshold. Many audio monitors have lights to indicate the sound level – the louder it is, the more lights turn on, allowing you to get a good indication of your baby's level of alertness.
Audio/Video Baby Monitors
These are similar to audio monitors, but they also include a camera of some kind. The camera is normally either installed to the top of the transmitter or mounted to the wall, allowing it to transfer images to the receiver.
Wireless Network Baby Monitors
These are the more high tech options available. Wireless Network Baby Monitors use your home computer, tablet, or smartphone as a receiver. This means that once the digital camera system is installed you can view the video live from your device at any time. Some of these monitors make use of multiple cameras that automatically turn on when motion is detected.
Useful Features
Batteries
If your baby monitor isn't the type that gets plugged in, make sure that it uses rechargable batteries rather than disposable ones. Not only is this more environmentally friendly, but it will also save you more money in the long run.
Volume
It should be easy to adjust the volume control on the baby monitor. In some devices you need to scroll through a menu, but others are simple enough that you can adjust the volume with one hand.
Light and Sound Indicator
Make sure that the monitor is sensitive enough to allow parents to check in on their kids without needing to turn the receiver volume all the way up.
Remote Activation
If you're getting a baby monitor with all the bells and whistles attached, see if you can get a special remote or receiver so that you can adjust the music, night light, volume, etc. without having to sneak into your baby's room.
Night Light
Speaking of night lights, some monitors can light up if needed. This is very useful for late night feedings since it allows parents to see what's going on without having to fumble around with the light switch.
Night Vision
Some baby monitors include an infrared feature or night vision sensor, allowing you to monitor your baby even in a dark and quiet room.
Motion and Sound Activation Sensors
Some baby monitors only turn on when the baby makes an unusual motion or sound. This not only saves on battery life but also potentially helps to prevent SIDS. These types of monitors are sensitive enough to detect changes in breathing and automatically sends out an alarm if there is no movement after 20 minutes. However, note that false alarms can occur if the baby rolls out of range.
Two-Way/Talk Back Communication
This allows you to talk to your baby through a walkie-talkie like feature. Your baby can hear your voice through the transmitter, meaning that it's great for soothing a tired baby or helping them to get back to sleep.
Extra Receivers
Having multiple receivers means that both parents can monitor the baby at the same time.
Music
Some monitors can play relaxing music to help your baby fall asleep faster. Make sure to test the volume beforehand to make sure that it isn't too loud for you baby.
Here are some of 100Comment's top rated baby monitors: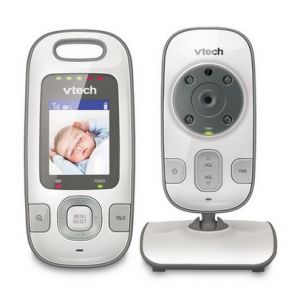 vtech Safe & Sound Full Color Video and Audio Monitor offers parents peace of mind with its 2.4GHz FHSS technology for secure connection and clear sound without interference.
The baby unit is equipped with a VGA camera with vertical angle adjustment, infra­red for night use and digital zoom. The camera is wall mountable with no additional bracket needed. It operates on mains power (no rechargeable batteries needed) and includes 5 lullabies with 5 levels of volume setting. The baby unit has a temperature sensor in 1 degree steps up to 25 degrees as well as a speaker/microphone for 2 way communication with parental unit.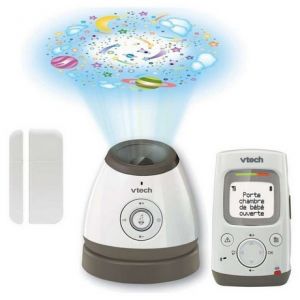 vtech Safe & Sound Digital Audio Monitor with VSmart Wire-Free Home Monitoring is ideal for monitoring children of all ages.
Equipped with VSmart Wire-Free Sensors for smart home monitoring, you can rest assured that you'll know what's going on at home without needing to be everywhere at the same time. VTech VSmart Wire-Free Sensors keep you updated with notifications when sensors are triggered so you'll know if your baby has stepped outside her boundaries and getting into places she shouldn't be!
The Glow on Ceiling projector night light is a nice touch to lull your baby to sleep while counting down the beautiful stars. There's also a selection of lullaby tunes to choose from with 5 levels of volume settings.
With a coverage range of 300 meters, the low interference and ergonomically designed unit can be carried around the house with ease. Out of range/baby unit offline alarm also keeps you alert at all times.
The parent unit can be AC powered and also comes with rechargeable batteries and an easy charging dock. It's 2 way communication function enables parents to talk to their child with a push of a button.