Has Academia Taken A Backseat? A Parent's Perspective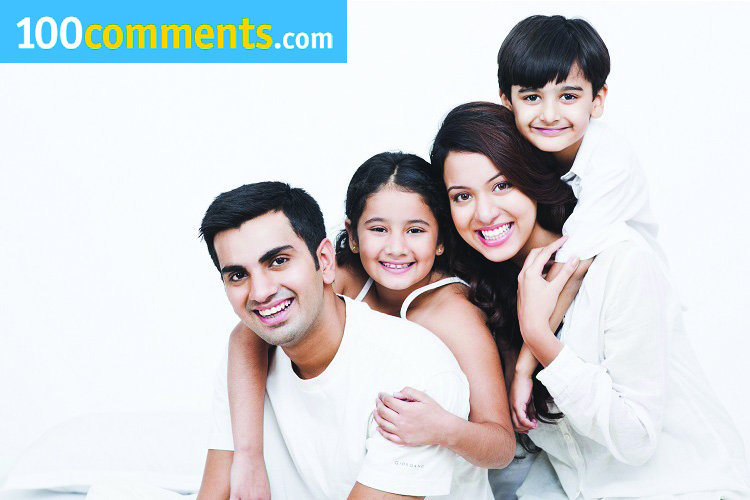 During my schooling days, getting the grades meant everything in securing a bright and successful future. To be successful meant I had to work hard at becoming a doctor, lawyer or an engineer. That was all I would hear from well meaning family members. I was so conditioned by it that I put these three professions as my ambition since primary school although deep down I always wanted and still do want to be a dancer or perform live on stage.
Fast forward to today, I don't fuss over or blow my top off when my children don't get straight A's. I certainly have not lost sleep or appetite because of it. So when my eldest child revealed to me how her friend's mom had not eaten for a whole day because of her child's poor results, (B is considered poor in this mom's eyes) that got me thinking, deep.
My children are young, they'll always be young in my eyes, and are still discovering this big world we live in. I don't plan to limit their choices or kill their curiosity by fooling them into believing, their success solely depends on their ability ace'ing school examination, especially not at primary school level. I rather have them watching Discovery Channel or reading story books than mugging their school books days before the exam. Even a monkey can be trained, if you train it well.
My husband and I had decided, to never cause unnecessary stress or grievances to ourselves or the children over education. Instead, we show them the importance of acquiring knowledge, being responsible, accountable and most important of all, being a good person to all; mankind, animals and nature. We give them space the grow at their own pace and intervene only when asked for or if it is serious enough for an intervention, like receiving a call from their teacher.
Learning is a life-long process and should not be confined to being book smart alone. We have never taken charge of their schooling responsibilities by packing their school bags, labelling or colour coding their books. We did however, guide them and explained the importance of their school timetable when they first started school. I don't even rummage through their school bags or go through their books because they are responsible for their own homework. This has thought them about ownership to one's own responsibility and to respect boundaries.
A lot of importance is placed on play and they are so tuned to outdoor activities. They must go outside and play in the park every evening without fail. They also know they cannot neglect their role as a student and will work quick and smart in completing their homework. These are just a few examples we practice to show them there is more to life than school, and learning opportunities are bountiful. For instance, being in the park could teach them to be agile, learn to make friends with your neighbourhood children, have safe sporting competition, discard waste properly in the bins provided and together maintain the cleanliness of their own park. These learning wouldn't have been possible if I had scheduled extra tuition classes.
Like I mentioned earlier, they are still young and discovering. I did not want to limit their self discovery by making a list of professions that I deemed fit for them. How can I do that when I have not done what I thought would make me truly happy but I am contented with what I have achieved. I always tell them "if I had known what I do today, I would have done a lot of things differently."
So that is exactly what I intent to do with my children. I intent to provide an avenue in which they can equip themselves with a lot of knowledge from books, media, electronic gadgets, outdoor camping, group sports, travelling and from family and friends. They pick up what they like and will slowly begin to realise what interests them the most. It doesn't matter if they keep changing their ambition as they discover new stuff. In fact that is the whole reason why I feel being knowledgeable is more important than scoring straight A's.
It would be a shame (but not the end of the world) if mid way through their tertiary level studies, they realised they were not cut out for it and decided to drop out of it. Yes, it would be painful to watch my child being indecisive and the money spent sponsoring a program that did not fall through as expected.
This takes us right back to self discovery, the gel that will hold the building blocks they discovered out of curiosity to the foundation, once they make a decision. With that, hopefully, the chances of them dropping out could be reduced to nil, or better still, they would be well equipped to make a right and informed choice, from the start.
It is very refreshing and I breathe a sigh of relief too, when I hear from other like-minded people who are doing exactly the same as my husband and I. Their words act as an affirmation when I start doubting the learning style my children have adopted. Especially when I find myself in a room full of driven parents who don't share my sentiment. It bugs me more when I learn the amount of effort they put in; driving miles in traffic jam just to ensure they get to bag the best tutor or educator or their children.
Would I some day turn into that worrying and overly driven parent? Perhaps but not necessarily while they are still in their primary education. I don't want to kill their learning by forcing them to study they way any see it fit. I want them to want to learn. Has it happened so far? Yes, but their learning is so unconventional that it has not awarded them the rewards they should be garnering. If anything, it has only gotten them into some trouble a couple of times in their school because of the conventional learning environment.
I am praying and hoping that our decision to carry on feeding their curiosity would one day show its success. I do hope that we, the parents would have the confidence to say yes to whatever they decide to be or do, when the day comes. After all, we were the one who decided they needed to be independent and discover as much as they can, even if it is not conventional.