You Should Bring Your Kids To These 5 Special Venues At The Empire Shopping Gallery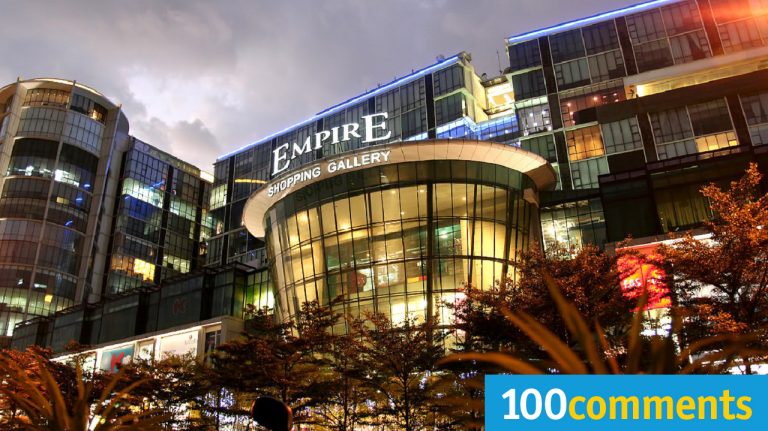 The Empire Shopping Gallery, also known as ESG, is a stylish shopping destination in Subang Jaya. Home to over 180 splendid stores, it features elegant architecture, harmonious landscaping and a bevy of services.
Opened in April 2010, this rectangular shaped complex uses a simple yet elegent layout that enables a person to see clear across the mall from one end to the other. With six floors worth of shops for mall-goers to explore, the Empire Shopping Gallery truly does have something for everyone. There are fashion boutiques, fitness centers, electronic stores, and even a locally owned Jaya Grocer for those who need to stock up on groceries.
More importantly, there's an entire floor dedicated to kids with children's fashion stores, edutainment outlets, and playgrounds. Empire Shopping Gallery even provides additional family friendly features such as a pair of nursing rooms complete with changing and and feeding facilities and rentable baby strollers available near the entrance.
If you've interested in taking the kids out of the house, the Empire Shopping Gallery has plenty of venues for you to visit.
Kidzoona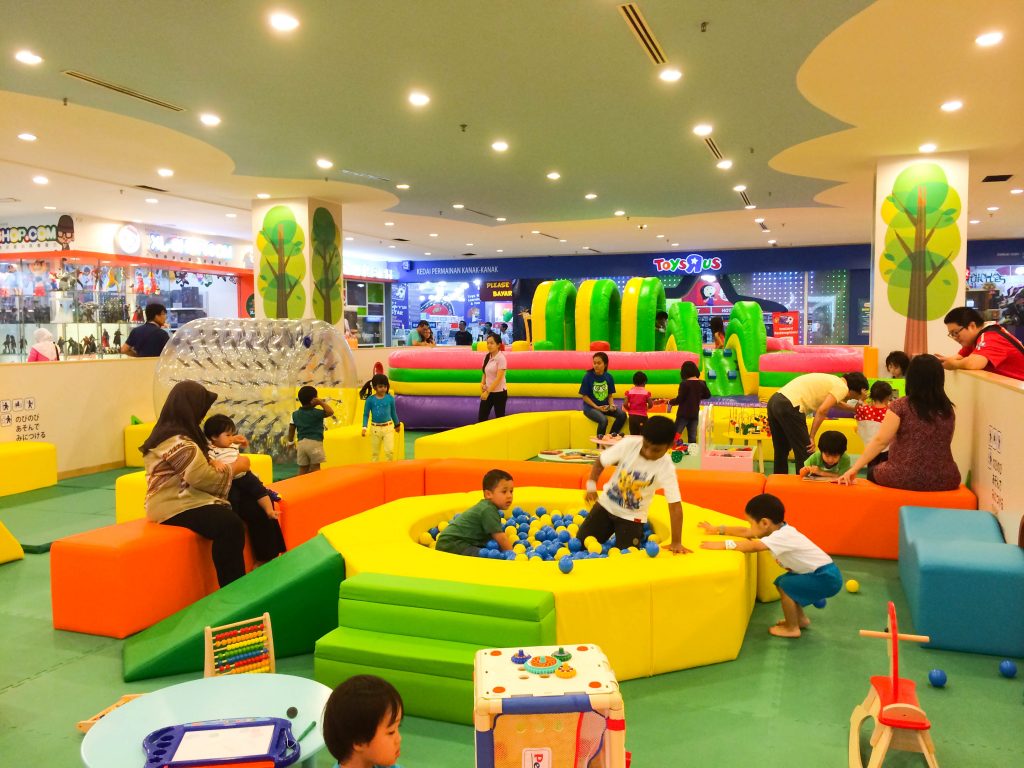 Kidzooona is an all-you-can-play discovery learning centre.
Our hands-on concept was adopted from Japan and provides a unique educational play experience for children. At Kidzooona, children can participate in fun games such as the slider, air bouncer, ball-pool, and paper town. Our motivation is to create an environment where learning, socializing and becoming physically active comes naturally.
Opening Hours: 10am-10pm
Website: http://www.aeonfantasy.com.my/
Contact Number: +603 – 5613 7706
Plaster Fun House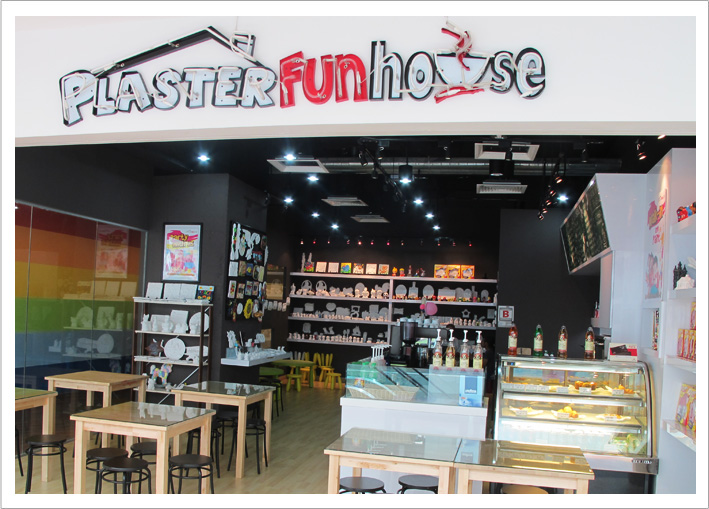 Step into Plaster Fun House where you'll find a cozy venue to learn and enjoy 3D painting. We provide a wide range of high quality plaster designs at an affordable price. This is a sanctuary for children to develop their artistic talent, adults to explore their hidden talent and bring back old childhood memories.
Here, parents can spend quality time with children through 3D painting. What's more, you may even discover the artist in you or your children. 3D painting boosts the children's confidence and creativity as they can paint and express themselves.
We understand you're on a tight schedule and always on the go. We provide "take away" packs too. Simply choose your soon-to-be masterpiece and our friendly crew will pack it up for you to paint in the comfort of your own home.
Opening Hours: 10am-8pm
Website: http://www.plasterfunhouse.com/
Contact Number: 03 5611 1968
Blok Space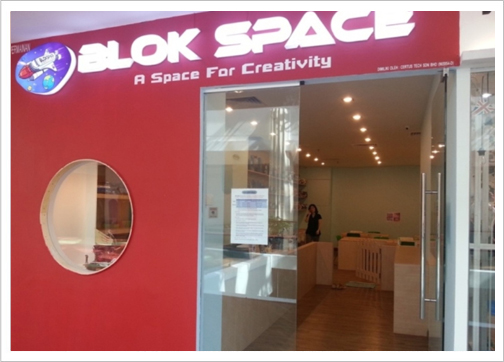 BlokSpace can be summed in one sentence – "harnessing the creative minds of children" where it is important that creativity are nurtured early.
BlokSpace believes that creativity cannot be learned in theory but is harnessed through interaction with other creative and imaginative people. BlokSpace aims to be that center of creativity, with focus on children, which will allow them to play, create, imagine and at the same time interact with other children to share and grow ideas. The aim of BlokSpace is to at every shopping complex or centers, which will be easily accessible, allowing parents to send their children, knowing that their child is in safe and in good hands, not to mention that they will learn valuable creativity lessons while the parents shop.
As the name suggest, BlokSpace involves a space where children create using "bricks". In this regard, BlokSpace will be utilizing the famous Lego construction bricks and Mega Bricks, etc. By utilizing this popular set of creativity toys, BlokSpace hopes to nurture the sense of imagination, curiosity and creativity among children. Because of the many types of sets of construction bricks available, children will be able to experiment and play with the various sets that will be made available by BlokSpace.
Opening Hours: 10am-9.30pm
Website: http://www.blokspace.com/
Contact Number: 010-2942827
Gymboree Play & Music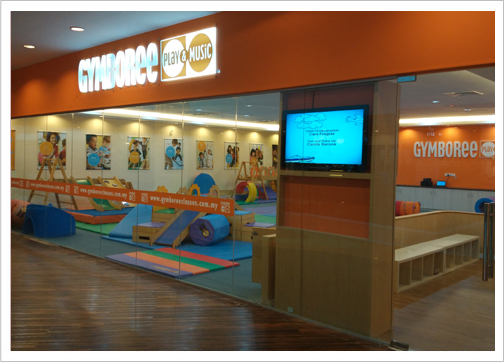 Gymboree Play & Music has been fostering creativity and confidence in children ages 0-5 for over 30 years. Today there are over 550 locations in 30 countries, making us the global leader in early childhood development programs. Designed by experts, our age-appropriate activities help develop the cognitive, physical and social skills of children as they play. Our programs are also recognized for their unique approach to parent involvement—which encourages participation in and understanding of each child's development.
We provide an environment where children are free to move, play and explore safely. Our proprietary equipment was designed by Jay Beckwith, a nationally respected playground designer with more than 40 years of experience, who created every structure with the needs of children in mind. Our play environments are designed to deliver the high-quality standard parents expect for their children.
Gymboree's class curriculum is developed by our experienced child development program directors and incorporate a balanced whole-child approach with activities to support what your child is mastering right now and what he or she will aspire to later. Classes are designed in 6-month increments to meet a child's unique interests and abilities. From birth to age 5, there's always something special awaiting you and your child at Gymboree Play & Music.
Opening Hours: 9.30am-6pm
Website: https://www.facebook.com/gymboreemsia
Contact Number: 03 5613 2972
Hippopo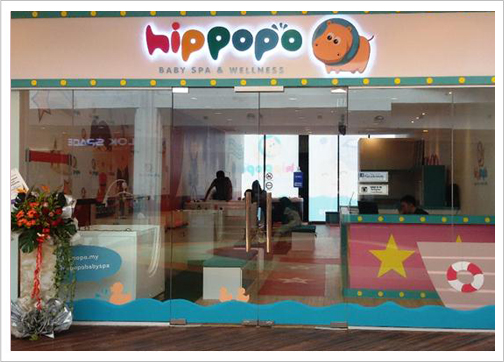 Hippopo Baby Spa & Wellness is the first and largest Baby Spa chain established in Malaysia. As proven, we have currently 12 outlets nationwide include East Malaysia. We look forward to grow and expand our services throughout Malaysia. Our first outlet started to operate at Centrepoint Bandar Utama, Petaling Jaya on 8th October 2013. From there, we have expanded to 6 outlets within only a year.
We are born to carter baby with starting weight of 4.5 kilograms and age not more than exactly 36 months. This weight and age range is perfect for baby to develop their growth to a better health ahead. We are a wellness center which provide health benefits to improve baby's immune system, health, and growth that leads to an excellent health lifestyle. On top of that, it is a socially fun, exciting, and nurturing environment that make baby feels happy, safe, and calm in enjoying our services.
Our services consists of 3 activities. It starts with Baby Gym session which is a light exercise for baby to warm up before proceed to next session. It will then continues to Baby Swim. We are actually uses Hydrotherapy method for Baby Swim. Hydrotherapy is a form of physiotherapy that uses warm water to assist body movements, strengthen muscles, relax, and help to reduce pain. Finally, close with Baby Massage session which provide comfort and relaxation after Baby Swim session is done.
Each of the activity gives different benefits and loads of it. We can assure that it will bring a whole lot of good change to baby in terms of development and behavior after several times of completed sessions. Don't just take our words for it, bring your baby to our spa today and see it for yourself. Cheers!
Opening Hours: 10am-8pm
Website: http://hippopo.my/
Contact Number: 03-56134889
Need More?
These are just a few of the many family friendly facilities available to you at the Empire Shopping Gallery. You can find more information about these and many other outlets by checking out the Empire Shopping Gallery's official website http://www.esg.com.my/.