Why Kelantanese prefer KPJ Perdana Specialist Hospital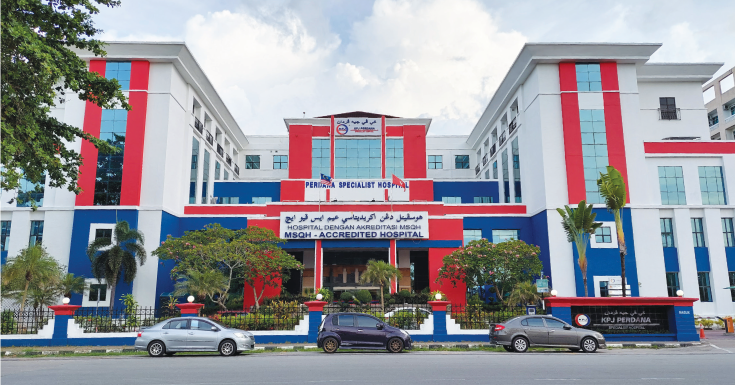 The 11th hospital under KPJ Healthcare Berhad, a prominent healthcare provider in Malaysia, KPJ Perdana Specialist Hospital (KPJ Perdana) is well loved by families living in Kelantan. The hospital is situated smack at the heart of the popular East Coast state of Kelantan's capital city, Kota Bharu, specifically in Bandar Raya Islam.
KPJ Perdana opened its doors for outpatient treatment in 2001, and for inpatient treatment in 2002. With a mission to ensure that quality healthcare becomes more accessible to patients, now the hospital boasts a maximum capacity of 169 ward beds, with more than 30 of them specially designed for Paediatric purposes. KPJ Perdana also provides a host of up-to-date support facilities.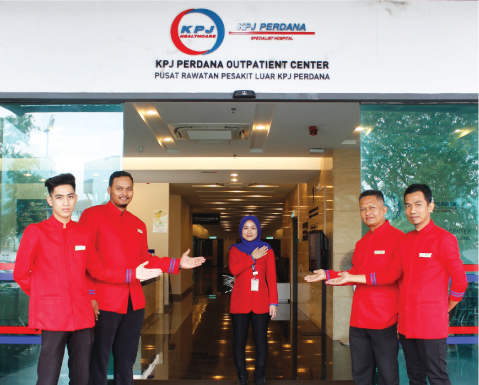 Declared as one of the country's hospitals with excellent Baby-Friendly Hospital Initiatives (BFHI) by the Ministry of Health (MOH), KPJ Perdana Specialist Hospital welcomes patients from near and far, including families with children who need medical attention and treatments for various health issues. KPJ Perdana Specialist Hospital has five clinician specialists in Paediatric (two of whom specialize in Respiratory Medicine for Paediatric), and four specialists in Obstetrics and Gynaecology. Besides that, KPJ Perdana Specialist Hospital also has an Orthopaedic specialist with a subspecialty in spine surgery for scoliosis treatments in kids.
Recognizing the importance of supporting new moms in their breastfeeding endeavors, a dedicated support group for breastfeeding mothers is set up in the award-winning hospital, ensuring that guidance and information related to breastfeeding are accessible to mothers in need.
The award winner this year in the category of Hospital (Paediatric) – Kota Bharu, Kelantan, KPJ Perdana Specialist Hospital offers a range of paediatric vaccinations, including vaccinations for newborns. Its paediatric services are supported by auxiliary support services such as Physiotherapy, Laboratory, and Radiology. The acclaimed hospital has an in-house audiologist on hand to perform needed hearing screening for children, even from the moment they are born.
Committed to meeting the needs of its patients and serving them in an ethical, efficient, professional, and caring manner, KPJ Perdana Specialist Hospital takes safety and security measures seriously. This is reflected in its round-the-clock security surveillance by security staff, as well as the 24-hour closed-circuit TV monitors and security staff guarding all entrances to the hospital. Plus, under the strict supervision of the Fire Department of Malaysia (Jabatan Bomba Malaysia), the hospital was built using fire-resistant materials.