What Makes A Good Fertility Centre?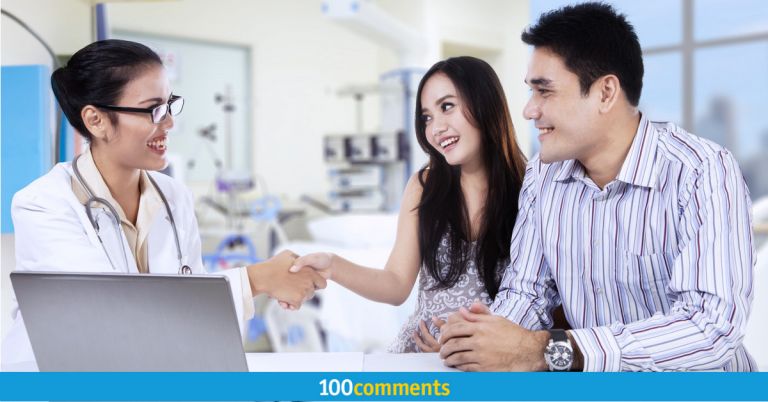 When it comes to issues of fertility, open communication is vital. How long should you wait to have kids? And if you are still not pregnant after months or years of trying, when should you start looking for solutions or treatments? Once the couple decides to seek the help of a fertility centre to smoothen the process of their journey towards parenthood, they can be inundated by a plethora of options. To help you out, here are some tips in choosing the right fertility clinic.
Customer Service
Your wellbeing should be the top priority at the clinic, even before stepping a foot inside the premises. It is relatively easy to test this criterion out. Just call or email them to ask pertinent questions. If you cannot get a hold of them or no one replies to your email, this is not the clinic you want to engage with. Once you become their patient, they may not have time for your queries either.
Transparency
Honesty is always the best policy and a good clinic should be upfront about the procedures, chances of success and the costs involved. Should you notice that the specialist is being vague in giving answers to your burning questions, you may want to opt for another clinic who can better allay your doubts. After all, it is important to know these things in advance so you know what you are getting into.
Ethics
Be sure to gather important facts to ensure that the clinic is adhering to ethical values. For instance, are there age limits for treatments in the clinic? Are they constantly pushing you to opt for treatments that you are not comfortable with for personal reasons? If the answer to the first question is yes and the second is no, these are good signs that they are concerned about ethical issues and what's best for you rather than lining up their pockets. You would want a clinic that guides you through this path towards parenthood and make you feel comfortable and well-informed at each step of the way.
Range of Services
A reputable clinic would offer a wide range of fertility treatments and have the latest technology in-house. This will give you the assurance that they are up-to-date with the treatments available today and can, therefore, suggest the ones that are best suited for you.
The Staff
Find out how qualified are the medical director, doctors, nurses and scientists (embryologists), and if they have been working there for long. You would want the person attending to you to be well-versed in what they are doing, and not have to switch to a new person due to a high staff turnover rate.
Seeing You Through Your Most Meaningful Journey
Dozens of Malaysian couples who have had difficulty trying to conceive have made their dreams come true thanks to KL Fertility Centre's devoted team of highly skilled and trained fertility experts-making them the Natural Health Awards 2019 readers' favourite Fertility Centre.
With an excellent track record and a supportive team of experts including embryologists, nurse practitioners, IVF specialists and the patient care team at the centre, the road to parenthood is no longer considered as daunting as many have perceived it to be. Potential parents-to-be are guided every step of the way during their treatments so that they are relaxed and kept well-informed about the status of their treatments. The KL Fertility Centre has endeavoured to continually improve the fertility treatments offered and to respond with utmost care to the needs of patients.
For more information visit their website at www.klfertility.com and their Facebook page at www.facebook.com/kIfertilitycentre.