WATSONS LAUNCHES ITS #HAPPYBEAUTIFULYEAR 2020 CAMPAIGN WITH A BANG!
Kuala Lumpur, 7 January 2020 – Watsons launched its 2020 #HappyBeautifulYear campaign with members of the media, business partners, Watsons Ambassadors Jinnyboy and Ayda Jebat and also Watsons celebrity friends Amber Chia, Chan Fong, Chui Ling, Han Xiiao Aii, Wang Yi Fei and other cast of #HappyBeautifulYear video at a glittery event. Continuing from the success of the annual #HappyBeautifulYear Chinese New Year campaign, Watsons Malaysia promises to bring more excitement this year to its loyal Watsons members with a Chinese New Year celebration sale of up to 50% in Watsons stores nationwide and sitewide.
"Chinese New Year is a time where traditional values should not be forgotten, and it is important that these values should be carried on to the next generation. Generation gaps are very common and we should take this opportunity to bridge the generation gap by understanding and respecting the differences between these two generations. Hence, we produced the #HappyBeautifulYear 2020 video for this year's campaign to promote the understanding and bonding between two generations in a family by delivering it in a comedic and musical style with underlying messages. Keeping traditions alive and bringing out your most beautiful self is always important while keeping up with the latest trends. We believe that our products and services are 'ice breakers' or talking points within friends and families, as Watsons offers all kinds of different products for all ages," said Caryn Loh, Managing Director of Watsons Malaysia.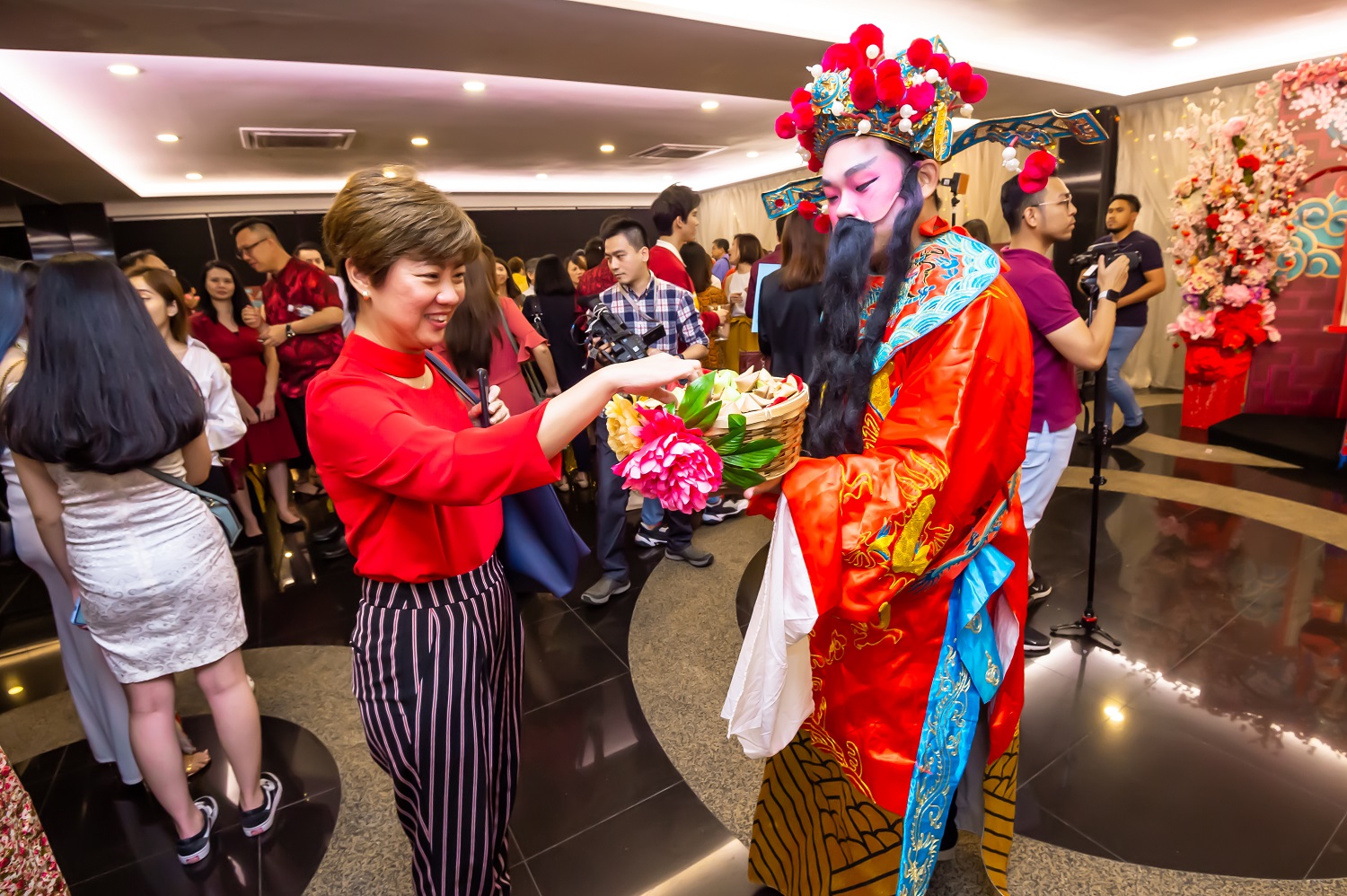 During the grand launch event of #HappyBeautifulYear 2020, guests were treated to spectacular LED lion dance performance, followed by an opening speech by Caryn Loh, Managing Director of Watsons Malaysia. The highlight of the event was the exclusive preview of the Watsons #HappyBeautifulYear 2020 video.
The video showcased the importance of bridging the generations gaps amongst family this New Year.  The message is pretty simple, but very strong: Keeping the traditions alive, while keeping up with the latest trends. The story also features stunning Chinese opera styling and singing, and this is indeed a great way to reintroduce the traditional performances to the younger generations.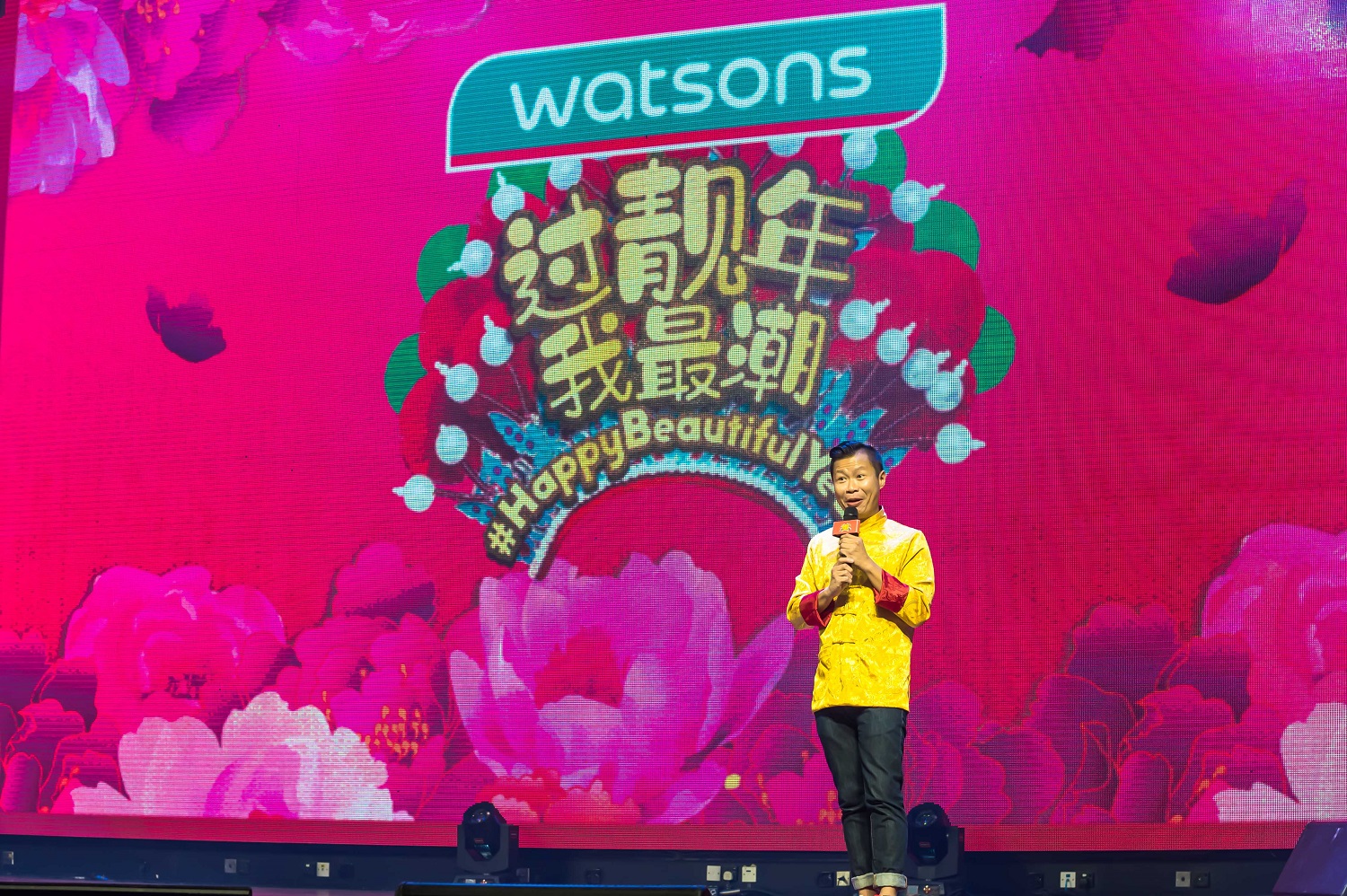 The video features a star-studded cast from all generations to deliver the message, including Han Xiiao Aii, Bernard Hiew, Pink Tan, Elyn Leong, Chan Fong, Chui Ling, Freddie Huang, Catz, Fiqrie, Mei Fen, Nithya and many more.
"In-preparation to usher in the auspicious year of the Rat, Watsons as the No. 1 Health and Beauty retailer in Malaysia offers the best deals and savings on especially for our Watsons members. This is our opportunity to reward our customers with lots of "prosperous" goodies as we usher in the Chinese New Year," said  Danny Hoh, Customer Director of Watsons Malaysia.
The goodies Watsons members can look out for during Chinese New Year includes free limited-edition Watsons Ang Pow packets and RM388 dining reward vouchers with a minimum spent of RM80 and many other amazing prizes to be won too, all worth more than RM2,888,888 in total, including 118 Samsung gadgets! Watsons shoppers can also receive RM8 cashback with a minimum spent of RM60 with Touch N' Go's e-Wallet. If you are a selfie expert, you can enter the AR Selfie contest #HappyBeautifulYear and win RM8,888 (in total) worth of Watsons points. While Watsons Elite members will stand a chance to get a Watsons Limited Edition Yee Sang plate with a minimum purchase of RM288.
Attendees were also treated with a live band performance, a chit chat session with Watsons celebrity friends, a grand lou sang, delicious dinner and ending the night with a lucky winner who walked away with a Samsung Note 10 for the best AR Selfie contest.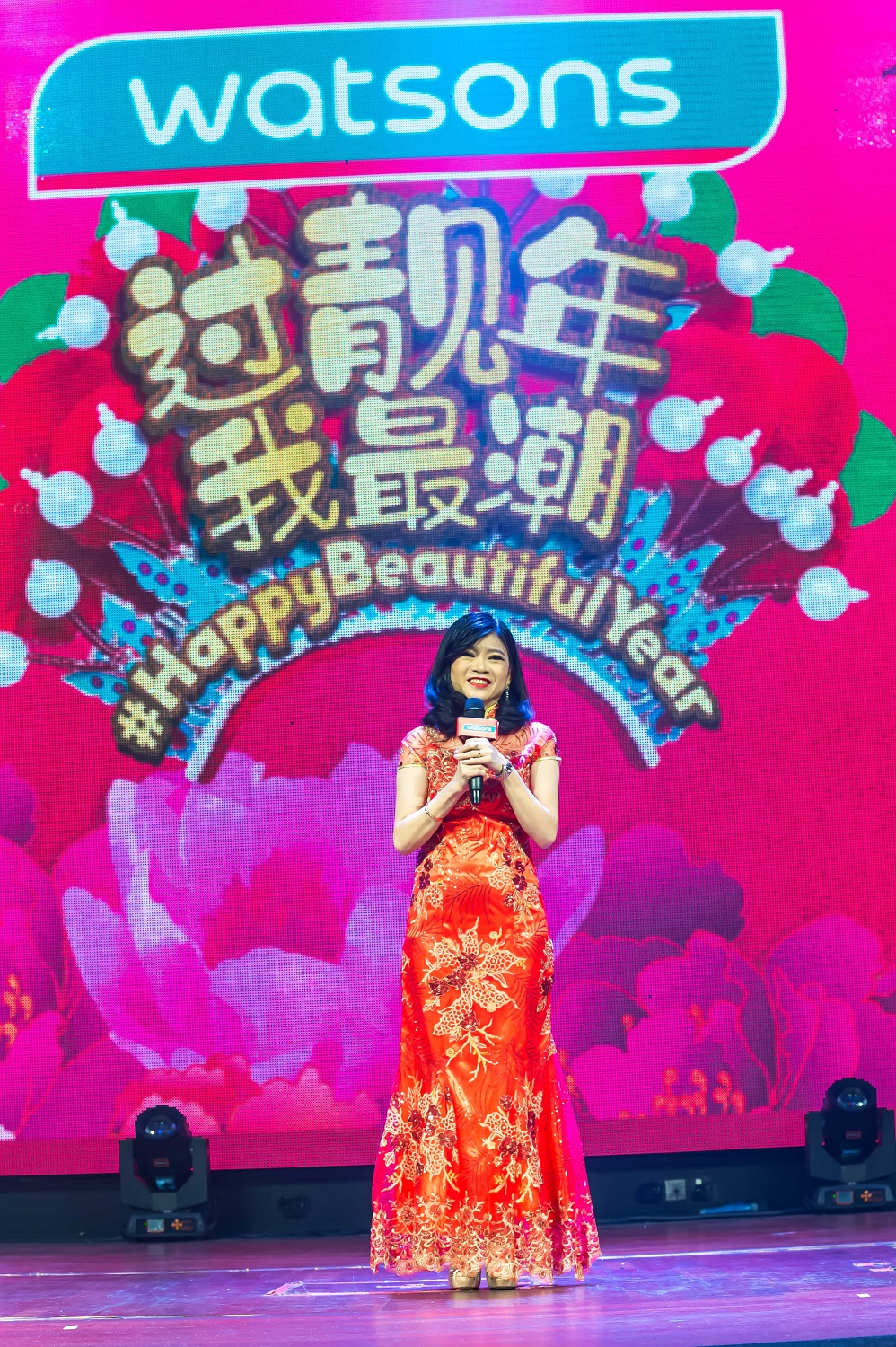 About Watsons Malaysia
Watsons Malaysia currently operates more than 500 Watsons stores in the country.
Watsons continues to set the standards in the health, wellness and beauty market, providing personalised advice and counselling in health, beauty and personal care on top of its market-leading product ranges, making customers LOOK GOOD, FEEL GREAT every day. Since 2009, Watsons has been the No.1 pharmacy/drugstore brand in the Asia Pacific for the 10th year running*. Watsons is the flagship health and beauty brand of A.S. Watson Group.
*Campaign Asia-Pacific / Nielsen "Asia's Top 1000 Brands online study of over 6,000 respondents across 13 markets in Asia Pacific region".