Use These Top 5 Best Curry Powders to Create the Perfect Dish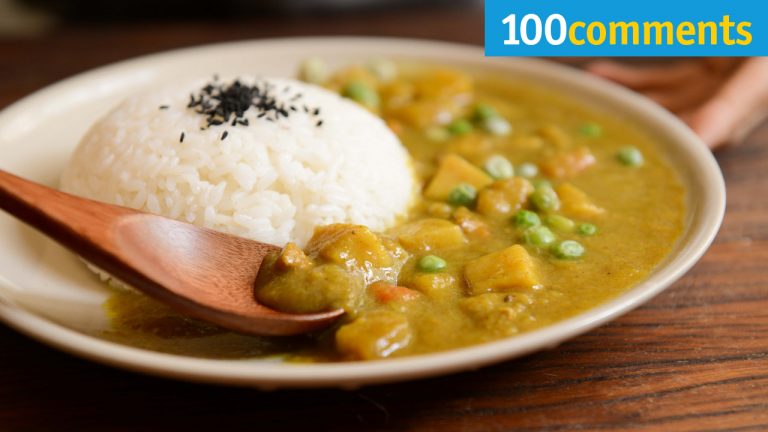 Ah, curry. What would we do without it. Whether it's chicken, fish, or mutton, curry is undoubtedly an important part of our nation's culinary environment. However, not all of us have the time or expertise to create curry dishes from scratch. Fortunately, we can find premixed curry powders in most supermarkets and grocery stores. To help you find the perfect powder for your purposes, we've put together a list of the top 5 best curry powders in the market and the brands that sell them.
BABA'S Kurma Mix Powder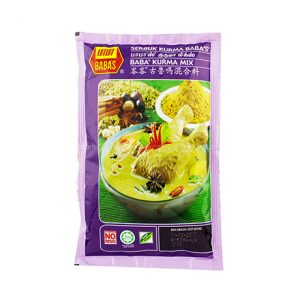 BABA'S Kurma Mix Powder is made from clean, pure spices, mixed using the most modern techniques and packed according to strict hygienic standards. This powder is use for rich kurma curry taste for chicken and meat. Free from MSG, additives or preservatives, this powder is sure to make your curry taste better!
BABA'S is Malaysia's leading curry powder and spice brand, capturing in excess of 60% of Malaysian market. Recent studies have shown at least one in the three main meals consumed by Malaysian daily – contain at least one product from the BABA'S range!
Synonymous with mouth-watering aromas, exquisite taste, the finest grade of ingredients, international production quality and HALAL certified processing standards, the BABA'S range has been accompanying Malaysians to foreign shores for years. Today, BABA'S can be found in North America, Canada, Europe, South Africa, Australia, most of Southeast Asia…. and almost every Malaysian kitchen near or far!
Adabi Chicken and Meat Curry Powder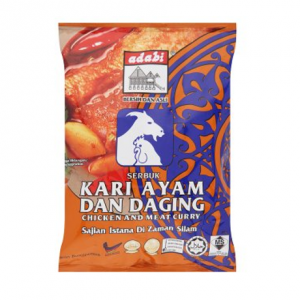 Adabi Chicken and Meat Curry Powder is a top of the line product that allows you to create deliciously fragrant curries. Whether you're using chicken, mutton, lamb, or beef, this curry powder mix is sure to come in handy.
Adabi has become a household brand in every Malaysian home. In a span of two decades, the company is able to make the Malaysian consumers fall in love with their products. As a growing household name, the Adabi brand is on a continuous challenge to provide and consistently deliver the highest quality products to the Malaysian consumers. Despite its established brand, the company is still continuously trying to grow its market share. They apply the latest technological advancements in order to produce the best kind of food products and continue to ride a moving train towards local and global success.
FAIZA Raja Curry Powder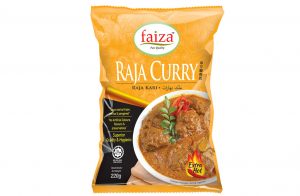 Specially made for large variety of dishes, the Faiza Raja Curry Powder has the special taste for those who love to have a hotter & spicier twist in their curries. Created from the finest quality ingredients and blended together using traditional recipes, Faiza Raja Curry Powder can also be used to prepare a marinade mixture for fried dishes such as fried chicken, prawns and fish. Apart from that, this curry powder can be used as additional ingredients to cook tomato rice, fried vegetables, fried rice and many more. Raja Curry is also suitable to marinade chicken, beef or seafood.
The Faiza brand is an Islamic Brand issued by Syarikat Faiza Sdn. Bhd. based in Batu Pahat, Johor. Faiza Company is a Muslim owned company that started with rice business and then expanded its wings to various other nutritional products such as curry powder, berry spices, bukhari spices, coconut powder, herbal porridge, salt, instant ketupat, soy sauce, mineral water, wheat flour, and honey.
McCormick Curry Powder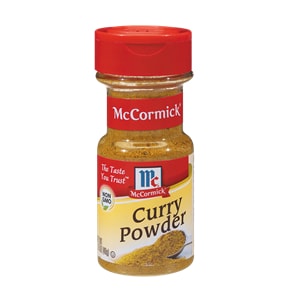 A blend of spices used to make Indian dishes, the McCormick Curry Powder lets you add some Indian flavor to your next meal. Suitable for use with beef, chicken, lamb, shrimp and vegetables, this powder isn't limited to just making curries – you can also use in dishes such as fruit compotes, deviled eggs and chicken or shrimp salad.
Creating innovative flavor solutions that translate to about 150 countries and territories around the world takes a passion for problem solving, extraordinary effort and teamwork. Despite challenging economic conditions, McCormick's has enjoyed continuously growing sales due to their patience, stamina and insight gained from natural curiosity and tasty debate.
Country Farm Organics Curry Powder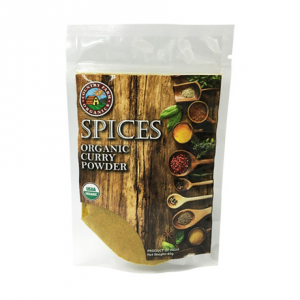 Country Farm Organic Curry Powder is made from the finest ingredients from organic farms in India. This curry powder is brought to you in its purest and most wholesome form, the way nature intended it to be, without any addition of flavoring, coloring and preservatives. Curry powder is a readily made blend of spices, which consists of organic turmeric, coriander, cumin, cinnamon, nutmeg, clove, black pepper, fennel and ginger. It is a delicious blend of India with distinct spiciness and ideal for all kinds of meat dishes, curries, rice and other dishes.
Country Farms Sdn Bhd is a wholly-owned subsidiary of Berjaya Group Berhad and was founded in 1998 based solely on the passion to promote healthier living in today's fast-paced world. We believe, we have grown to be leading player in the local organics industry by promoting and offering affordable, high-quality organic food products. Country Farms' products can be found in all major local or international supermarket chains in Malaysia, such as AEON, AEON BIG, TESCO, Giant/Cold Storage, Village Grocer, Jaya Grocer, HERO MARKET, Urban Retail, H&L, and others.
Country Farm encourages everyone to consume organic food without having to pay exorbitant prices. As the price gap between conventional food and organic food is extremely wide in Asia, Country Farm has taken upon itself to bring prices down by importing organic products in mass. It is true that even with our best efforts; most organic food tends to have premium pricing because of its limited production. However, by paying a little bit extra, the consumer is able to purchase food that are grown free of pesticides, chemicals, genetically modified or engineered ingredients, artificial flavorings, colorings, or preservatives. Consumers can depend upon Country Farm Organics to give them the very best in organic and wholesome food. Hence the tagline is "Think Organic Think Country Farm"
Since its inception, Country Farm Organics has been committed to the highest ethical standards in importing, repacking and marketing its organically grown foods. It buys from only reputable organic suppliers and producers across the globe. It is the personal commitment of the management and staff at Country Farm Organics to never compromise on these important principles. Country Farm Organics will always make sure that all its products are traceable to their organic source and it will not substitute organic food with conventional food.
Need more?
Simply check out 100comments to find more amazing curry powders.