The Top 5 TVs To Watch In Your Home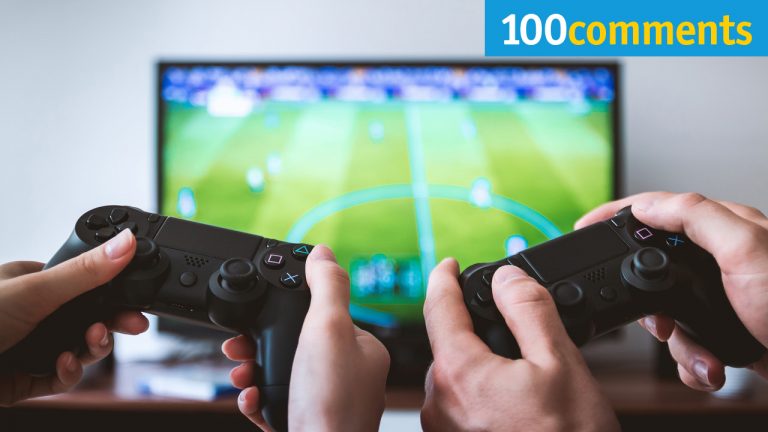 No matter what's the size of your budget or screen, here are the top 5 TVs to look for when you're shopping for a new upgrade.
Panasonic TH40E400K Full HD LED TV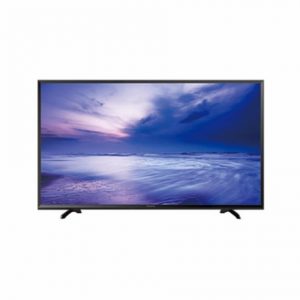 Combining convenience and efficiency, the Panasonic TH40E400K Full HD LED TV is a TV that can fit into any household.
It uses Vivid Digital Pro, a form of image rendering designed especially for digital signals corrects colour, brightness and sharpness. It achieves natural skin tones and colours, enhances brightness and sharpens images with an original noise reduction method. This unique technology allows you to experience truly superb images.
It also has Adaptive Backlight Dimming which delivers both deep blacks in darker scenes and plenty of punch in brighter scenes. TVs with Adaptive Backlight Dimming constantly analyse incoming pictures so that they can continually adjust their light output to deliver the optimum picture quality.
This TV also has multiple HDMI ports implemented into the design. This allows multiple devices such as a BD player and the newest game consoles to be simultaneously connected with HDMI cables, opening the door to advanced AV entertainment.
Software-wise, the Media Player lets you play back any multimedia content on your big TV screen  – be it photos, movies or music – stored on USB memory sticks. All you have to do is slot them into the right sockets on the TV and you can view them all on the big screen. You can even customize playback with a wealth of customization options, such as adding background music and effects.
Even with the arrival of HD, many of our video sources still contain lots of random noise that can leave them looking grainy and fizzy on your TV screen. However, this so-called 'dot noise' can now be removed from almost any source by Dot Noise Reduction's unique noise detection and correction processing. Enjoy clearer and crisper images without any random picture noises to spoil the experience.
LG 43″ Smart Full HD LED TV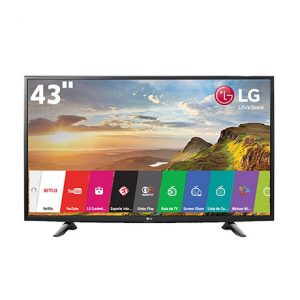 Enjoy full HD quality with the LG 43″ Smart Full HD LED TV. This device provides Full HD revolutionizing image clarity and color, a system that enriches all colors to previously unseen vibrancy. Seamlessly connect your phone and laptop for the ultimate viewing experience through the Smart Share system.
Apart from watching movies and playing games on its luxuriously large screen, the LG Smart LED TV also contains a built in WiFi and web browser, allowing you to surf the internet at your leisure. With excellent audio, visual, and connectivity quality, the LG Smart LED TV is an excellent choice for any household.
Samsung 32″ HD LED TV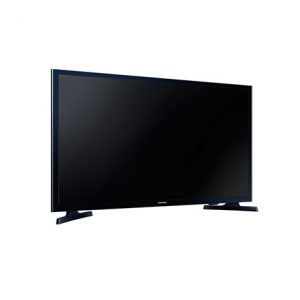 Packed with plenty of features, the Samsung 32″ HD LED TV is made to ensure that your TV shows and movies are more enjoyable then ever before.
Experience crystal-clear programming from your TV with Samsung's Clean View. By applying Clean View's auto noise-removal technology, it removes digital and analog noise that is seen on the screen. The Analog Noise Filter enhances the picture quality by deleting visual noise from both air and cable sources. Sit back, relax and watch TV with the best clarity.
Using an advanced picture quality improvement algorithm, Samsung's Wide Color Enhancer Plus drastically improves the quality of any image and uncovers hidden details. Now you can see colors as they were meant to be seen with Wide Color Enhancer Plus.
The Samsung TV is equipped with block capacitors that allows the TV to absorb lightning strikes up to 15 KV. Also, each chipset is coated with Silica Gel and Anti-humidity glue to protect the TV from moisture. Finally, the TV comes with varistor blocks and capacitor that can withstand up to 750 V of high fluctuation.
The built in ConnectShare system, means that you can simply plug your USB memory drive or HDD into the TV to instantaneously enjoy movies, photos or music. Now, you can experience a wide variety of content in the comfort of your own living room on your TV.
Toshiba 40″ Android Full HD LED TV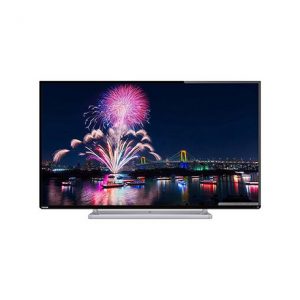 Blurring the line between PC and TV, the Toshiba 40″ Android Full HD LED TV represents the cutting edge of technology.
Enjoy the application on the latest Android 4.4 platform in a larger screen than that offered by smart phones and tablets. Enhance the excitement of high graphic games with great picture quality and quick response. The combination of powerful graphic capability and USB game pad connectivity brings a smooth and immersive gaming experience an a big screen.
With the hi-tech Digital TV system, Toshiba brings you the best viewing setting for an engaging session in a large screen, providing professional picture quality and superior sound quality to enhance your lifestyle. The Toshiba Android also contains a built in Intelligent Scene Optimiser to present the best viewing setting for an engaging session on the large screen. Picture and sound setting are adjusted automatically based on the genre of the scene content such as cinema, video games, photo viewing and music to achieve the optimal combination for excellent picture performance.
Finally, to make it more convenient for their customers, Toshiba has installed a USB Movie feature which supports 28 video playback formats, allowing you to enjoy enhanced playback compatibility on most of the popular video formats commonly available in the market.
Hisense 32″ HD LED TV 32M2160P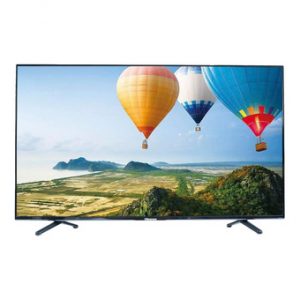 Televisions are no longer bulky and discolored like before. Nowadays, it is bound to be slim and slender, with lifelike replications in both looks, color and detail. If you're seeking to improve your entertainment area, the Hisense 32D50 LED TV is one of the many models Hisense has to offer. It supports HD resolution for greater depth and detail, and also support USB plug-ins.
Moving into the future, mankind has surpassed the 360p, 480p mark, and they are moving towards 1080p. The Hisense 32D50 television has a default resolution of 720p, ensuring everything you're bound to watch or play on the television to be detailed, lifelike, and richer in color than the televisions it is competing with. Now, the movies and shows, or even games you play will definitely be more immersive.
Movies, shows, photos and music are so much more portable nowadays, this is because the industry is moving away from analogue and into digital forms. The Hisense 32D50 television has a USB terminal, allowing not only flash drives, but also hard drives to be plugged into the television. So have family or friends bring their own drives to plug it into the television so everybody has a good time.
Home entertainment should be complemented by consoles capable of uplifting your experience at home. Thanks to HDMI technology, people will now be able to connect all-rounding home theater systems, gaming consoles, Blu-ray players and much more. HDMI grants smoother transmission of both audio and visual data, making sure both image and sound is of the best quality.
Need more?
We have plenty more TVs on 100comments.com that you can view.