Top 5 Pacifiers To Soothe Your Baby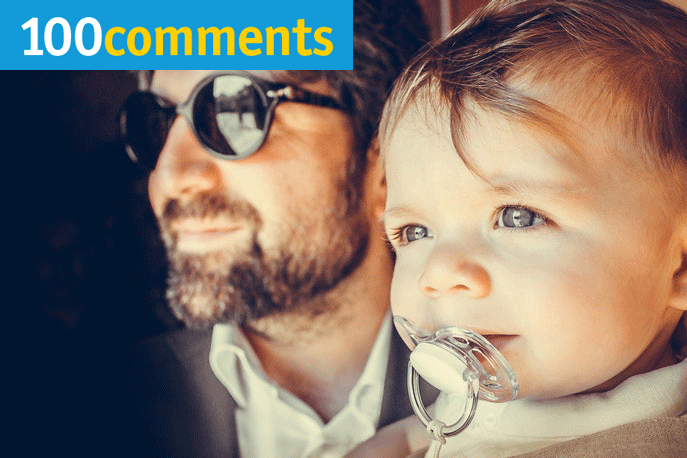 For generations, parents around the globe have come to appreciate how useful a pacifier is for soothing their crying babies. Pacifiers can be a lifesaver for tired parents, but with so many options on the market, it can be hard to figure out which one your baby will prefer. We've narrowed down our picks to present you with a list of some of the best best pacifiers you can find today.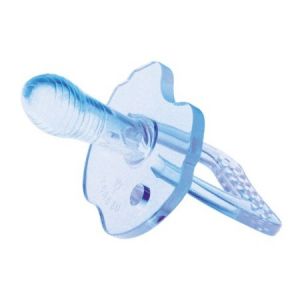 Best Silicone Pacifier 
Made from platinum silicone, the US Baby Silismart Pacifier Flat is a medical grade pacifier dedicated to maintaining baby's oral health. It's formed entirely from a single piece of silicone, meaning that it's much harder to split, meaning that it helps to grit and solidify teeth. This effectively alleviates itching and discomfort during the teething process. Aside from that, the US Baby Silismart Pacifier Flat is heat resistant and won't release any toxic substances. Also, it helps to prevent halitosis and oral bacterial infection by ensuring that no food remains on your baby's tongue once they've finished eating.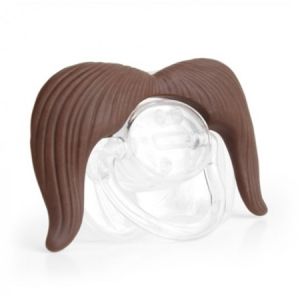 Best Pacifier For Baby Boys
Little B House Mustachifier Mustache Pacifier is a 100% BPA free pacifier that's ideal for babies who are between 0 to 6 months old. The soft moustache is made from teether material, meaning that it's perfectly safe for your little one to chew. The Little B House Mustachifier is available in 3 different varieties: The Cowboy, The Gentleman, and The Ladies Man.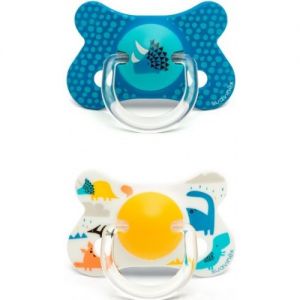 Best Pacifier For Sensitive Skin
Endorsed by the Spanish Society of Pediatric Dentistry, the suavinex Fus Soother Anat S +18 2U is made from a 100% BPA free material. It is especially suited for babies with sensitive skin thanks to its unique minimal contact surface design. Designed for babies between 4 to 18 months old, this pacifier is anatomically reversible. Aside from that, thanks  to the flat, symmetrical design of its anatomical teat, it is always correctly positioned in the baby's mouth.
Best Pacifier For Newborns
Ideal for babies between 0 to 6 months old, the Simba Fruit Vision Massage Pacifier uses a patented design of soft particles to massage your baby's gums, relieving the natural itching and soothing the baby with the occlusion particles. The throbbing massage of the particles can make the baby more sensitive to touch, satisfy baby's chewing desire, and help the jaws develop healthily. Aside from that, Simba Fruit Vision Massage Pacifier stimulates baby's vision development and trains them to recognise different fresh fruits and vegetables. It can also be sterilized with heat, ensuring that it's always safe for baby to use.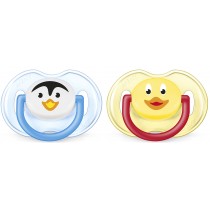 Best Orthodontic Pacifier
Avent Classic Orthodontic is made from BPA free, user-friendly silicone. Its orthodontic, collapsible, and symmetrical nipples are designed to respect the natural development of baby's palate, teeth, and gums – even if the pacifier ends up upside down in the mouth. All Avent Classic Orthodontic are made from taste and odor free materials, making it more likely to be accepted by your little one. The silicone is smooth, transparent, and easy to clean. In fact, this pacifier is considered dishwasher safe, making it easy to sterilize as needed. The Avent Classic Orthodontic also comes with a security ring handle, ensuring easy removal of the pacifier whenever and wherever you choose.