Top 5 Computer Repair Services in KL and Selangor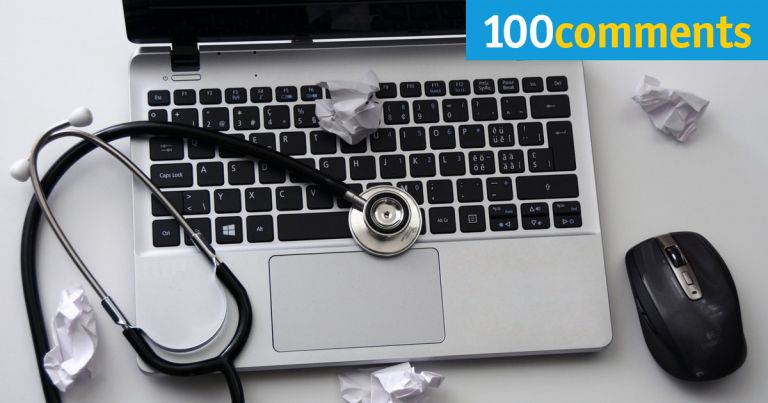 Over the last few years computers have become more and more of a necessity for those living in a modern society. A broken computer is not only annoying but can also cost you a lot in terms of lost work time. While it's important to have regular backups, during emergencies having a computer repair specialist on hand can save you both time and money.
We've put together a list of the top 5 best computer repair services currently operating in KL and Selangor. Despite their differences, these companies can be trusted to provide quick and effective repairs no matter how badly damaged your computer may be.
Get Repair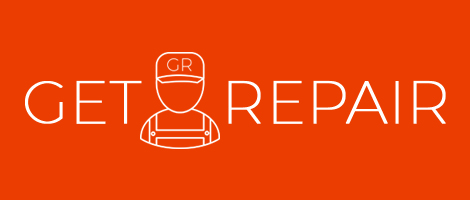 One of the newer laptop repair service companies in the business, Get Repair has definitely made a splash with its hi-tech model of business.
Instead of forcing clients to drive all the way to their shop to drop off a broken laptop, Get Repair instead picks up the broken laptop straight from your doorstep and delivers it back free of charge the moment it's repaired.
No traffic jams, no waiting in line – simply fill out a "Request A Repair" form, confirm your repair with a quote, and wait for the Get Repair man to arrive and pick up your laptop. It's that simple!
Get Repair informs you about all the charges required before picking up the laptop and does not take any payment until your repairs are complete, meaning that there's no need to worry about any last minute surprise charges. Aside from that, you can rest assured knowing that Get Repair's technicians will always take good care of your laptop. All of their customers are kept informed about the updates and status of the repair via a special tracking system. Simply type in your tracking code and you can keep an eye on the status of your laptop no matter at all times.
Contact Number: 03-8052 2648
Address: 13A-3 Prima BizWalk Puchong
Website: http://getrepair.my/
Tech HyperMart Sdn Bhd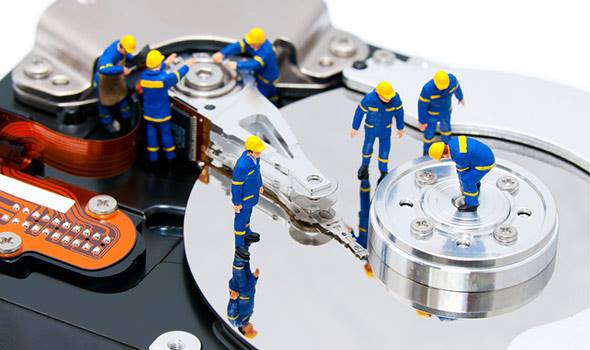 Tech Hypermart Sdn. Bhd. has been an established computer hardware distributor company in Malaysia since 1997. Today, it is not only in-charge of local hardware market but also involves in overseas computer hardware exports for Intel Motherboard, RAM, Hard disk and Central Processor Unit (CPU). Tech Hypermart Sdn. Bhd. is now having two branches in KL Central as well as the main office located in Puchong Jaya.
Tech Hypermart manufactures their own original local brand HORNETT for personal computers, notebooks and servers, as well as distributing different branded computer hardware like monitors, printers, scanners, modem, web cam, CPU, RAM, Motherboard etc. Other than computer hardware, they also provide direct support for operating systems and software products, such Microsoft Windows XP Home Edition, Microsoft Office XP Professional, Norton AntiVirus etc together with numerous drivers.
When it comes to computer repairs, Tech Hypermart offers a wide range of repair services across many types of devices. Whether you need to replace your broken laptop screen, upgrade your machine, or set up a new computer for your home or office, Tech Hypermart will be there to lend a hand. Even if you're unsure of what exactly is wrong with your computer, chances are they can still help.
Tech Hypermart's award winning repair services are known for their high quality, fast turnaround, and affordable prices – so you can rest assured that if they can't fix your computer, there's a good chance that nobody else can either!
Contact Number: 03-8070-0996
Address: 99, Jalan Kenari 23, Bandar Puchong Jaya, 47100 Puchong, Selangor.
Website: http://www.techhypermart.com/
MyOne Technologies Sdn Bhd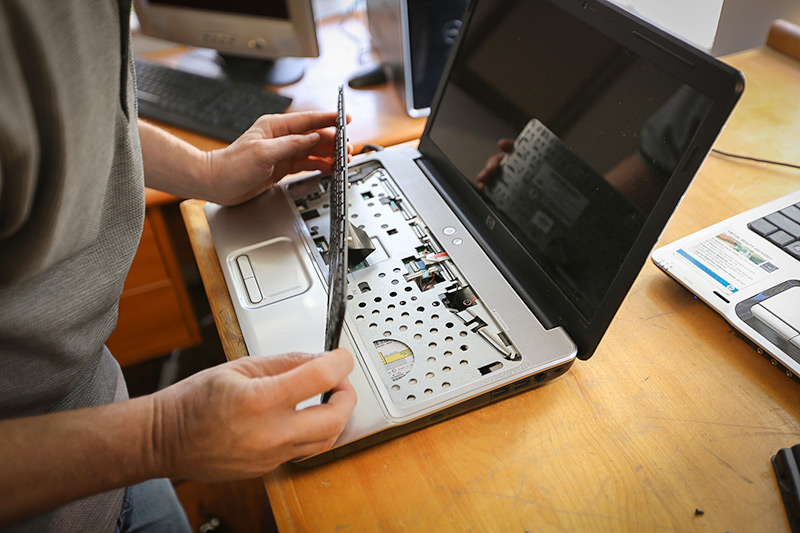 MyOne Technologies Sdn Bhd is an IT company that specializes in providing computer sales and support. The company is the authorized dealer of AutoCount Accounting software. With a team of professional trained staff, MyOne quickly is growing to provide the best in the industry.
With over 10 years of experience with technology, MyOne Technologies can handle just about any technological issues. They provide computer repair services to identify and rectify the computer hardware, software and network related problems. Proper maintenance can ensure the trouble-free operation of your PC notebook or desktop, while their competitive prices and comprehensive services makes MyOne Technologies a favorable choice for business and residential clients alike.
Whatever the brand, wherever you bought, MyOne Technologies professional technicians can repair it for you from as low as RM50 per session.
Contact Number: 012-3385025
Address: 26, Jalan 5/101c, Cheras Business Centre, 56100 Kuala Lumpur, Wilayah Persekutuan Kuala Lumpur
Website: http://www.myone.com.my/
Egate Service Center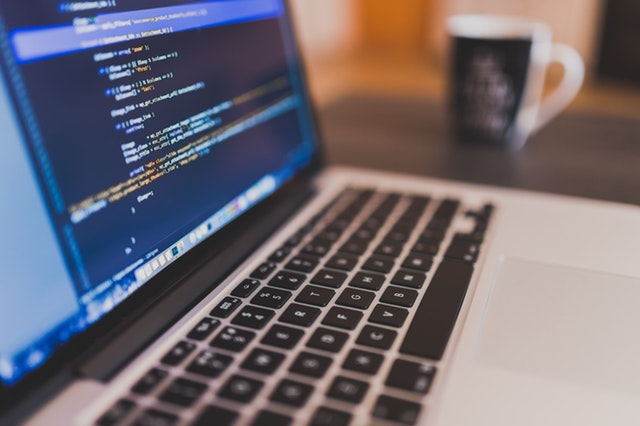 Regarded as Malaysia's No. 1 Laptop, Notebook, and Computer repair center, Egate Service Center Sdn Bhd is a local company providing services in computer and notebook repair. Apart from providing excellent service to their customers, Egate also serves as agents to other computer outlets in Malaysia, offering prices and services that are always very competitive in the market.
With over 700 participating outlets in Malaysia, Egate offers quality repair and support for all makes and models of laptops and notebooks. Apart from repairing computers, Egate also sells various computer hardware and accessories.
Egate also believes in providing the best support and maintenance. By regularly following-up on the cases of repair, their customers will know the latest status of the serviced computers. Egate targets to be a responsible company that provides prompt and good quality service. The company aims to be known as the best company locally and internationally in the area of computer servicing and hardware sales.
Contact Number: +603 2141 0910
Address: D3-4,Level 3, Fahrenheit 88, 179, Jalan Bukit Bintang, 55100 Kuala Lumpur.
Website: http://www.egateservice.com.my/
Dotronix Interactive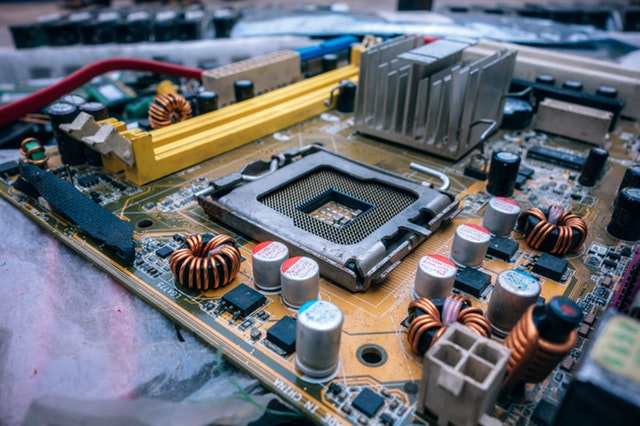 Dotronix Interactive Computer Repair Services in Kuala Lumpur, Malaysia have been providing repair and maintenance service to Home and Office computers, laptops, mobile devices and Office networked computers since 1998. They have all the technical and professional skills to give you the solution to all your IT needs at your Home or Office, be it your laptop, computer and mobile phone or tablet. Their trained technicians work tirelessly to ensure the smooth running of Computers, Laptops, mobile devices and Office computer network so that their clients can take care of their daily day business.
Dotronix Interactive provides services to a wide variety of computer brands including Dell, HP, Acer, Lenovo, IBM, and Apple iMac PC or any DIY Clone Computer. With years of experience supporting Personal Computers, their technicians both onsite and online are capable in diagnosing the problem within few minutes and repair it with customer satisfaction guaranteed.
Dotronix Interactive's professional technicians also provide mobile phone and tablet repair services. They can help you automate your day to day tasks by inter-connecting your Mobile devices to your PC and all your web accounts, syncing your valuable info to computers or laptops or cloud services or letting you print direct from your mobile phone. They can automate your mobile devices at your home or office network or both.
Contact Number: 0162961669
Address: Suite C-8-7, Wisma Goshen, Plaza Pantai, Jalan 4/83A, Off Jalan Pantai Bharu Kuala Lumpur 59200 Malaysia
Website: http://www.dotronixpcrepairs.com.my