Top 5 Best Health Drinks to Keep Your Body Happy and Healthy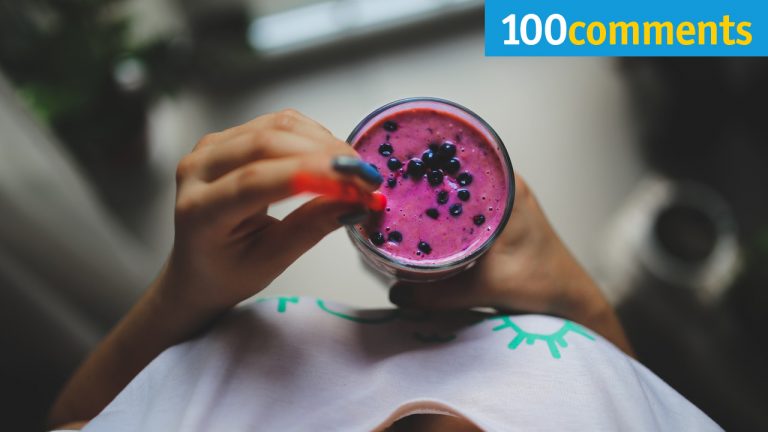 Did you know that Malaysia is the most obese country in the region? Health issues such as diabetes and hypertension have been steadily rising over the past few years due to the fact that just over half of Malaysian adults are overweight. One of the major problems is that we tend to consume a lot of sugary drinks – Coca-Cola, Sprite, 7-Up… these are just a few of the sugar packed soft drinks on the market at the moment. If you want to lead a healthier lifestyle, you should start by switching to some healthier alternatives. Below are a list of the top 5 best health drinks you can find at the moment.
Yakult Health Drink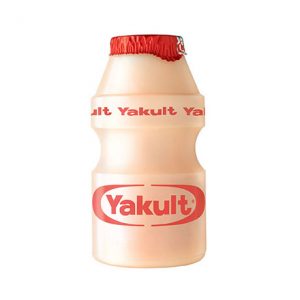 Yakult Health Drink is a delicious probiotic fermented milk drink that contains Yakult's exclusive probiotic L.casei strain Shirota (LcS).
You may not think about your digestive system when you think about your overall well-being, but that's where good health and proper nutrition begins. From children to the elderly, good digestion is important as around 70% of our overall immunity (immune cells) lies there. So a healthy digestive system is the key to good health and longevity.
Your digestive system is home to trillions of bacteria, some are beneficial and some are harmful. Beneficial bacteria can help digestion, make vitamins and stimulate immune cells. Harmful bacteria disturb the activity of the beneficial ones and produce harmful substances that affect your health.
Unbalanced diet, high stress, less sleep, and lack of daily exercise can all put your digestive system out of balance, which then gives harmful bacteria the opportunity to multiply. As a result, you may suffer from poor digestion or weak immunity.
LcS was discovered by Dr.Minoru Shirota, a Japanese scientist in 1930. It has more than 80 years of scientific research and a history of consumption in 38 countries and regions including India to back its safety and efficacy. It is scientifically proven to prevent digestive disorders such as diarrhea and constipation and help build immunity and reduce risk of infections.
Yakult's exclusive probiotic LcS increases the number of beneficial bacteria in your digestive system and makes it difficult for the harmful ones to take over. With over 6.5 billion LcS in each bottle, Yakult has among the highest concentration of probiotics in the market.
Vitagen Cultured Milk Drink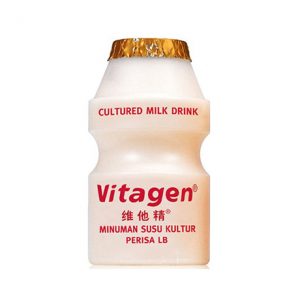 VITAGEN is a cultured milk drink made by fermenting skim milk with billions of live probiotic cultures (good bacteria i.e. Lactobacillus acidophilus and Lactobacillus casei) to help maintain a healthy digestive system. These probiotic cultures are specially imported from Chr. Hansen Laboratory in Denmark, a world leading cultures laboratory supplying high quality probiotics worldwide.
Probiotic cultures in VITAGEN can withstand bile and acidic stomach juices and reach the intestines alive to inhibit the growth of harmful bacteria in the intestines. With the presence of these probiotic cultures, the environment in the colonic flora becomes unsuitable for harmful bacteria to grow. They also remove toxins and waste from our body. The longer waste matter remains in the lower intestines, the higher the chances of intestinal distress and possible cancer when carcinogens attack normal cells.
In a nutshell, probiotic cultures in VITAGEN combined with the good bacteria in our body help the body defend it against toxins, harmful bacteria and allergens.
Thus, VITAGEN contributes positively to our health because it promotes good colon health and improves our immune system. It increases resistance to harmful bacteria and takes care of good digestion.
Kellogg's Special K Protein Shakes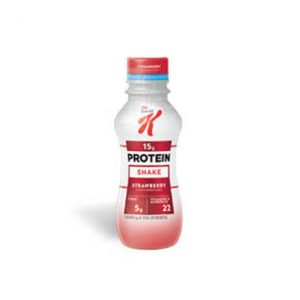 Available in a variety of flavors, the Kellogg's Special K Protein Shakes offers so many delicious ways to stand your ground each with 10g of protein plus fiber to help you satisfy hunger longer. These perfect little pick-me-ups come in French Vanilla, Strawberry, Milk Chocolate, Chocolate Mocha, Vanilla Cappuccino, and Rich Chocolate flavor, meaning that there's something for everyone to enjoy.
The perfect way to start your day, these meal replacement shakes are a convenient and portable way to have breakfast, lunch, or dinner on the go. Containing 10 gm of proteins and 5gm of fiber, this creamy and delicious shake satisfies your hunger along with helping you to lose weight.
The handy dandy bottles have been designed for convenience, with a resealable lid and compact design that can be easily tucked into your purse, car or gym bag.
Rokeby Farms Whole Protein Breakfast Smoothie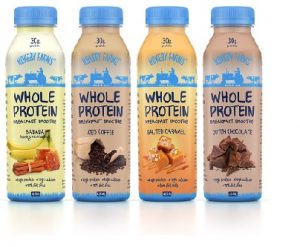 Introducing Rokeby Farms Whole Protein Breakfast Smoothie… a delicious high-protein smoothie made with fresh cold-filtered milk (no powders) from the highest quality pasture fed Australian cattle. Rokeby's milk is lovingly farmed, graded, cold filtered, pasteurised and cold filled to ensure that you can enjoy the best tasting dairy product possible.
Each bottle contains 30 grams of farm fresh protein. A "whole protein" provides all nine essential amino acids which your body needs but can't produce on its own, so it must be supplied daily from food. Protein is essential for the building and recovery of muscle tissue and organs. Research has also shown that eating a protein-rich breakfast can help stimulate and sustain a feeling of fullness and set the tone for your day.
Rokeby Farms Whole Protein Breakfast Smoothie comes in five delicious flavors: Banana with Honey & Cinnamon, Iced Coffee, Salted Caramel, Dutch Chocolate, and Strawberry Vanilla.
Calpis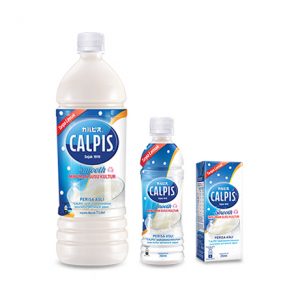 Calpis, or Calpico as it's known in America, is a unique soft-drink inspired by cultured milk. It has a super sweet taste with a slightly tart effect, and it has many notable benefits for digestive health.
It was discovered by a Japanese business man, Kaiun Mishima, who was living in China toward the beginning of the 1900's. There he found people drinking cultured milk, which is made from milk fermented with lactobacilli. The drink helps the people of Mongolia maintain their health, especially those living in harsh natural environments. Kaiun was surprised by the drink's good flavor and healthful properties. His digestion, which had been weakened by the long journey to Mongolia, was fully restored, and he discovered that both his body and mind were refreshed by the power of the cultured milk.
After several years of working in China he returned to Japan, intent on starting a business based on the unique Mongolian beverage he'd tried. And that's how Calpis was born.
Calpis is made from nonfat milk that is fermented slowly by adding microorganisms such as lactobacilli. The Calpis drink is made by adding sugar and other ingredients to this Cultured Milk. The white color of Calpis represents the color of milk, and its sweet and tangy flavor is produced by our own lactobacilli. The refreshing taste originates in nature and cannot be provided by other drinks. It has become a drink enjoyed by all ages, from small children up to the elderly.
Need more?
You can find these and many other healthy drinks at 100comments.com.