Top 10 Preschools in Johor Bahru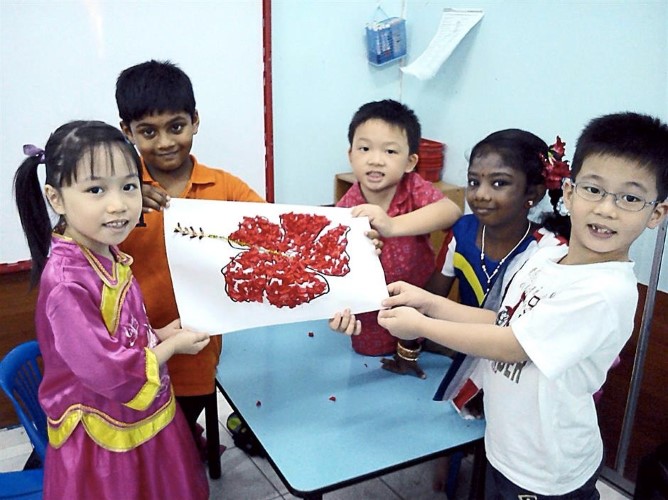 We often say that children's brains are like sponges, they absorb everything they see or hear. I believe we all can agree that children are sensitive and curious at a very early age. That's why the environment of the children is critical not to feed them any mental, physical, or social information which they cannot bear at an early age.  That's why people say that the safest place for a child is the family home right? But how will we fulfill the needs of the kids when there is a working mom and a busy dad? Here we have the solution for the busy family with a kid. We have listed the top 10 Preschools in Johor Bahru for your kids to enjoy the happiest time in the safest place while learning with social activities.
Repton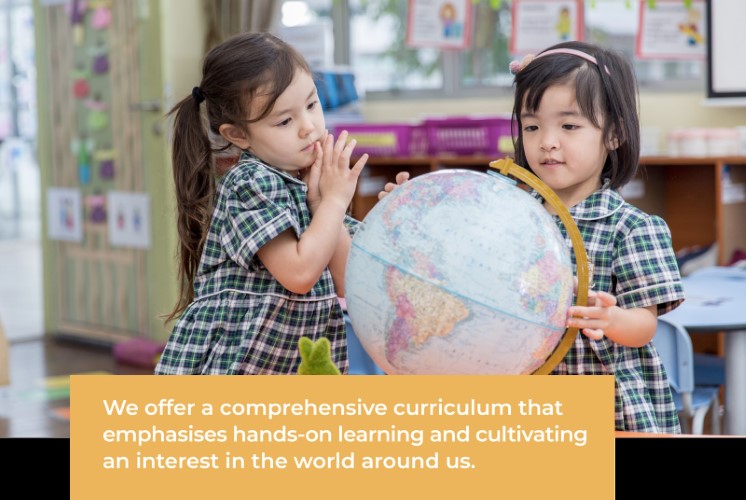 Repton International School offers an early childhood education program for 3- to 5-year-old kids with a play-based learning curriculum where the kids can have fun and promote learning in areas like communication and language, physical development, personal, social, and emotional development, understanding the world, and creative design. They strongly believe that the approach to early childhood education should be to set the standard instead of following the kids. That's why they pay attention to the details of the kids' likes and dislikes, habits, and talents.
Address –  No. 8, Jalan Purnama, Bandar Seri Alam, 81750 Johor Bahru, Johor, Malaysia
Website – https://www.repton.edu.my/
Email – ​​info@repton.edu.my
Phone – +607 382 9950
Stellar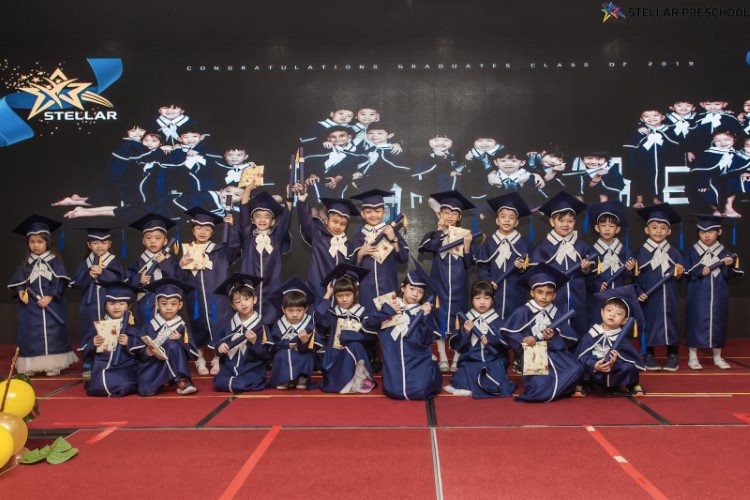 Stellar Preschool is an English-medium preschool that provides a dynamic, comprehensive, and innovative learning environment for kids aged 3 to 6. The school delivers the best early childhood activities to build a strong foundation for future education. The school ensures that the children have fun and receive a meaningful learning experience that will help them excel in real life. The school delivers creative learning methods, a well-designed learning environment, and a happy environment for the kids.
Address – 139, Jln Beringin, Taman Melodies, 80250 Johor Bahru, Johor
Phone – 018-954 3116
Website – https://preschool.stellar.edu.my/
Shambala Kidz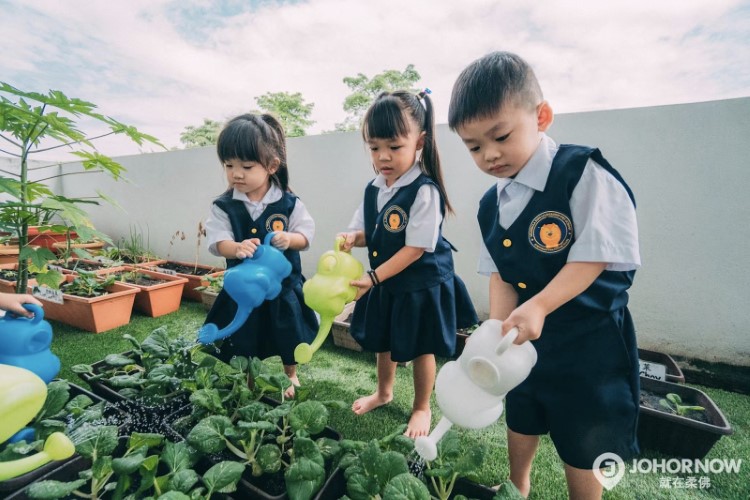 Shambala Kidz is the first leadership preschool in Malaysia that provides kids with the necessary skills to be future leaders. Shambala Kidz focuses on developing essential skills, which are communication skills, presentation skills, planning skills, and financial and time management skills. The school makes sure to have qualified teachers who know how to distinguish the different learning styles of every kid.
Address –  No. 37, Jalan Molek 3/20, Taman Molek, 81100 Johor Bahru, Johor, Malaysia.
Website –   https://www.shambala.edu.my/
Email –     shambalakidzedu@gmail.com
Phone –     +6012-6927012
Mindchamps
MindChamps Preschools provide activities to prepare the children for further education and social activities. The curriculum is designed to provide fun activities for kids to prepare themselves to go into the real world. MindChamps focus on building relationships with people and the environment and being in a good routine as a kid.
Address – 238, 240, Jalan Adda 7, 81100 Johor Bahru, Johor
Website –  https://www.mindchamps.org/my/
Phone –   +6012 344 8188 / +607 361 2929
Sand & Stars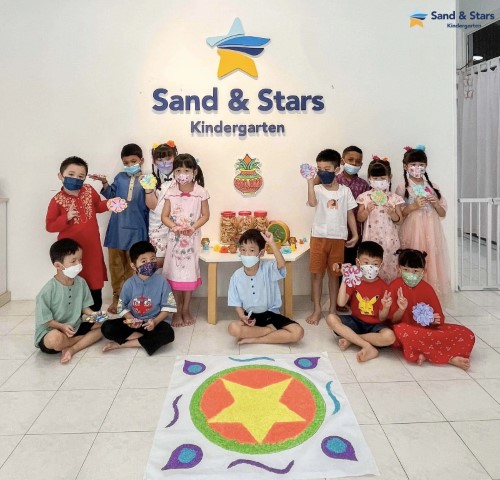 Sand & Stars is the preschool that ensures the children build the multi-linguistic skills to be members of a real-life society in the fast-developing world. The preschool aims to train the children to be confident people and good communicators for further education. Sun & Star preschool is the home to aged 3-6 children with different teaching methodologies. They have open classroom concepts, which allow the teacher to create the space according to the activities.
Address – G-09 Bistari Impian, Jalan Serantau, Taman Dato Onn (Larkin), 80350 Johor Bahru, Johor, Malaysia
Website –   https://www.sands.edu.my/
Email –     sns@stellar.edu.my
Phone –     +6011-5631-1639
Nuri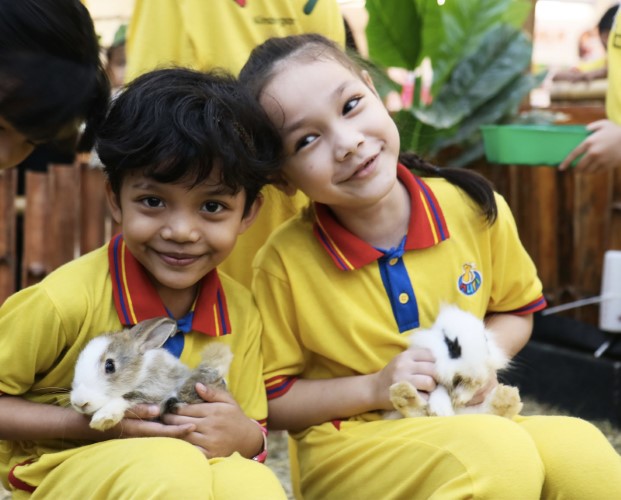 Nuri is a preschool that aims to develop highly engaged learners who are problem solvers. They let the kids explore nature and bring out the best in it. The educational curriculum brings fun to the kids and learns to embrace honor and respect in each unique different identity.  The preschool focuses on the mental and physical well-being of the kids. That's why there are subjects in the curriculum such as "Fitness Fun," "Art, Music, and Movement," "Discovery, Color, and Shape," and "Early Reading Series."
Address – No 3 Jalan Sri Perkasa ⅓ Taman Tampoi Utama 81200 Johor Bahru Johor
Website –   https://www.nuri.com.my/
Email –   enquiry@nuri.com.my
Phone –   6 07 241 4844
Smart Reader Kids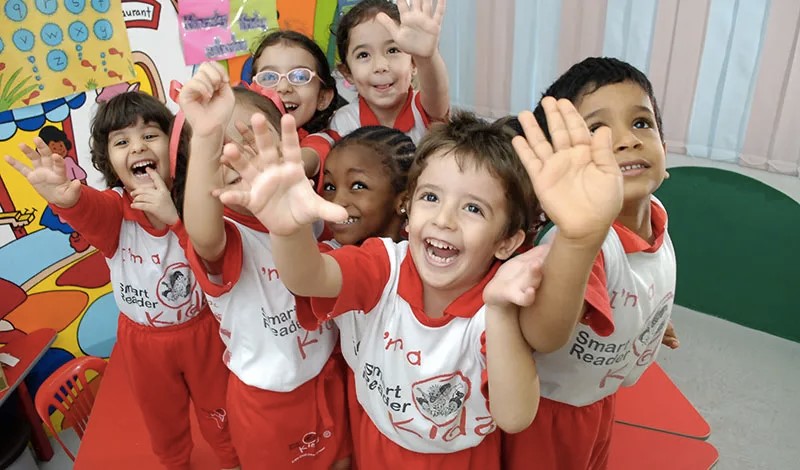 Smart reader Kids understand the importance of early childhood education in their development to master the necessary skills in life. That's why all the programs are designed to help children face the next level of study after preschool. The course focuses on language, literacy, communication, logical thinking, mathematical skills, social development, emotional development, physical development, and management skills.
Address – 3A, Jalan Pendekar 9, Taman Tun Aminah, Skudai,
Johor Bahru, Johor, 81300
Website –   https://smartreader.edu.my/
Email –   jayasree_98@yahoo.com
Phone –   016 – 745 0009
Small Wonder
A network of well-known early childhood education authorities with international experience backs Small Wonder. These education experts bring a strong foundation in early childhood education as well as knowledge of young children's changing needs and worldwide expectations in an increasingly globalized environment. The Early Years Curriculum is an all-encompassing, kid-centered, exploratory curriculum that emphasizes helping kids improve their communication and language abilities as well as their physical, social, and personal development. Four essential elements of the early years' curriculum integrate the four primary areas of cognitive, social, emotional, and physical development:
Address – 58, Jalan Sutera Emas 5, Taman Sutera Johor Bahru, Johor 81200
Malaysia
Website –  https://smallwonderpreschool.com/MY/
Email –  enquiries.my@smallwonderpreschool.com
Phone –   012-323 2844
Real kids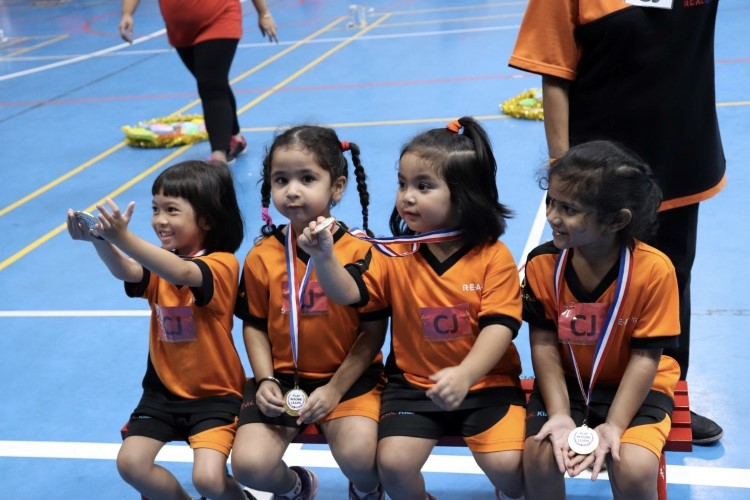 A variety of extracurricular activities are available at REAL Kids Setia Indah, including the Cambridge Young Learners program, a speech and drama class, and taekwondo. The center offers distinctive programs like REAL Communication Art, REAL Readers Club, and Jolly Phonics in addition to delivering the REAL Kids First program. There are three centers in Johor Bahru, one of which is REAL Kids Setia Indah. Children grow their motor abilities, inventiveness, and intellectual, social, emotional, physical, and cognitive capacities in this environment.
Address -Lot 90001, Jalan Setia 2/11, Taman Setia Indah
Johor Bahru, Johor 81100
Malaysia
Website –  https://realkids.edu.my/
Phone –   07-358 4203
KLC Preschool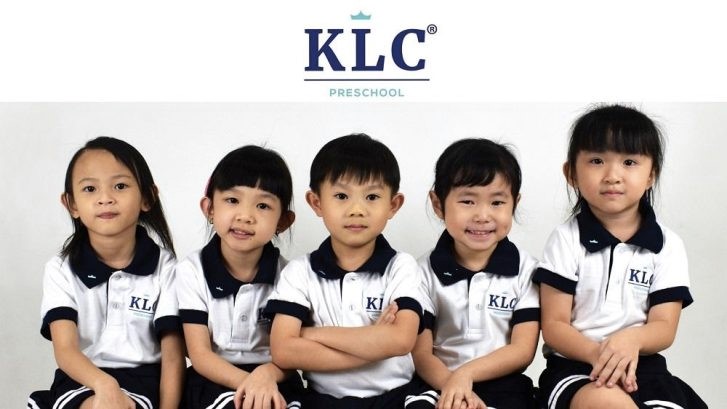 With its extensive and varied curriculum, KLC Preschool in Johor Bahru encourages kids to become future leaders. To aid kids in developing more quickly, the country's educational system includes American Sign Language. KLC Preschool thinks that each child is special and develops on his or her timetable. Parents and teachers must create the conditions and resources that will allow every child to reach their full potential, and KLC preschool is providing that environment for kids to explore their potential needs.
Address -15A & 15B, Jalan Harmonium 23/14, Taman Desa Tebrau, 81000 Johor Bahru, Johor
Website – https://www.klceducation.edu.my/
Phone –  016-713 3729
Here are the top 1o best preschool in Johor Bahru for your kid to experience the happiest childhood memories while learning and developing their skills.