Tisserand Launches NEW Tea Tree & Aloe Range with #WhenNatureHeals Campaign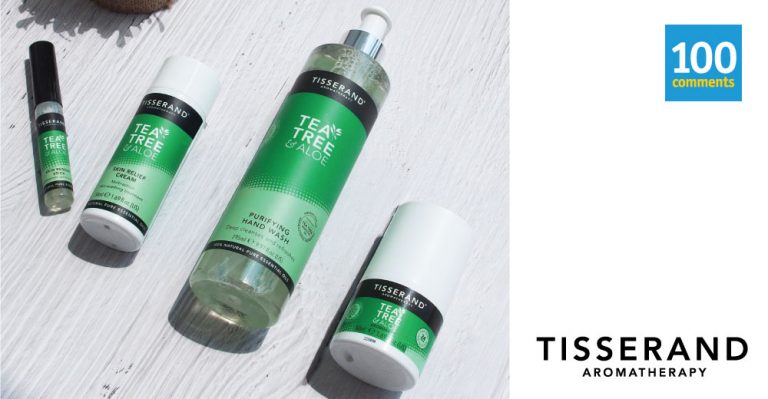 Heal and care for your skin with nature's original guardian
Introducing our new Tisserand Aromatherapy Tea Tree + Aloe; a unique collection of four skin and body care solutions for you and your family. It's what's inside the products that really makes this collection different. Our team of experts have used their years of knowledge of sourcing and blending to harness the powerful benefits of 100% natural pure Tea Tree essential oil and expertly blended it with cooling and calming Aloe Vera to give unrivalled results.
This range delivers exceptional all-over deep-cleansing and caring skin solutions for all the family – be it irritated and blemished skin, to keep little hands clean or simply a natural deodorant to protect and feel confident from day to night. The Tea Tree & Aloe range will ensure your family's skin is loved as much as they are with all natural ingredients.
Meet the green guardians!
Developed with care in our laboratory in Sussex, our highest quality 100% natural products are brimming with purifying and soothing products. Here are the four family heroes for you to choose from:
Purifying Hand Wash (RM68.00 | 295mL)
In this post-Covid world, frequent hand-washing has increased tremendously. Specially blended by experts to harness the power of naturally antibacterial Tea Tree essential oil with the hydrating properties of Aloe Vera, this hand wash purifies & deep cleanses skin naturally, leaving hands fresh and protected, while preventing dryness caused by over-washing.
Tea Tree Pure Essential Oil – purifying and healing
Aloe Vera – soothing and calming
Grapefruit, Lemon and Ho Wood Pure Essential Oils – soothe, clear and refresh
---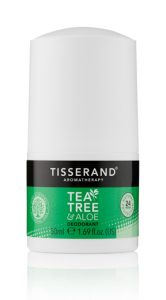 24-Hour Deodorant (RM54.00 | 50mL)
This roll-on deodorant is blended with naturally purifying Tea Tree essential oil and cooling Aloe Vera blended with a skin-friendly, easily absorbed natural base for 24-hour protection and confidence.
Tea Tree Pure Essential Oil – cleansing and purifying
Grapefruit, Lemon and Ho Wood Pure Essential Oils – soothing and refreshing
Aloe Vera – soothing and calming
For normal to oily & blemish prone skin. The expert blend includes a clinically proven natural active ingredient, Triethyl citrate, which works by stopping the enzymatic breakdown of sweat into parts that have an odour, leaving you smelling fresh for 24 hours. Free from aluminium, parabens, synthetic fragrances or MCIT/MIT.
---
Clinical trials on 31 testers support claims on 24-hour deodorizing results (August 2017)
---
Skin Rescue Stick (RM40.00 | 8mL)
Perfect for on-the-spot relief! This targeted treatment gel helps to soothe & calm minor blemishes & skin irritations.
Tea Tree Pure Essential Oil – purifying and healing
Aloe Vera – soothing and calming
Witch Hazel – ease inflammation and soothe sensitive skin
---
When tested by an independent panel*
83%of people said that blemishes were visibly reduced in 1 day
73%of people said that redness of blemishes reduced in 1 day
100% saw a reduction in size and redness in 3 days
*Panel of 31 testers aged 16-55
---
Skin Relief Cream (RM54.00 | 50mL)
An intensive cream that helps to cool and calm minor skin irritation and blemishes. It features an airless pump that offers a better way of dispensing the cream by ensuring the customer is able to get the right amount of product each time, avoiding any wastage. This 100% recyclable pump also draws up every last drop of cream, meaning your product goes further.
Tea Tree Pure Essential Oil – naturally cleansing, purifying and healing
Aloe Vera – soothing and calming
Eucalyptus Pure Essential Oil – cooling and refreshing
Jojoba Oil – moisturizing with protective properties
Availability
Tisserand's Tea Tree & Aloe range is available at all authorized Dermalogica skin care centres nationwide by Esthetics International Group Berhad (store locator: https://www.tisserand-my.com/amlocator/) and on www.tisserand-my.com/
* RRP at the time of printing.
Safety Information
Avoid contact with eyes. If product gets into the eyes rinse well with water immediately. Discontinue product use if there is any redness or itching. Due to the content of essential oils the colour of this product may vary over time. For external use only. Do not store in direct sunlight.