THREE Aiming Skincare Collection Is Launched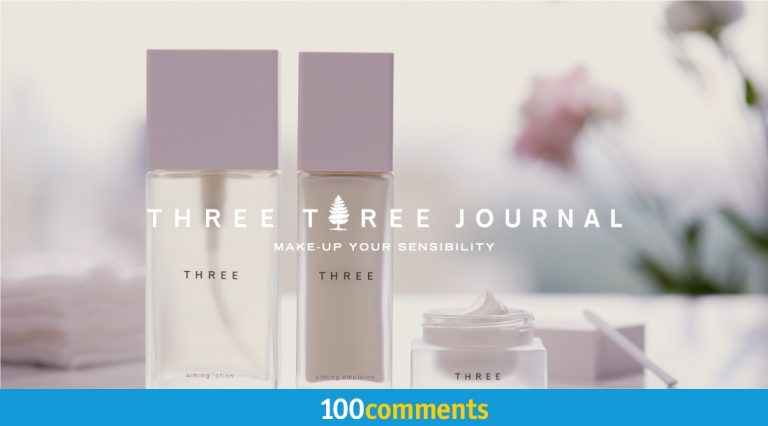 Get the healthy, beautiful and resilient skin that you have always desired with THREE's new Aiming Collection!
It's no secret that women have to endure irregularities to the mind, body and skin that are entirely unique to their gender. While some of us deal with them each month, others experience them after they reach a certain age. Some of us suffer serious pains, while others don't; either way, it is an unavoidable problem for all of us women.
Understanding this, THREE presents the Aiming Collection, a new holistic aging care that focuses on homeostatic maintenance. Inspired by the word 'aim', which means to 'to point or direct at a target', the line targets female-specific concerns by rebalancing hormone levels and helping to restore the homeostatic maintenance function.
A firm believer in the potency of essential oils, THREE turned to 3 inspiring aromatic ingredients that strongly appeal to the female instinct – fennel, geranium and rose – and concentrated on perfecting an essential oil blend which enhances the collection's functionality. The result is 5 basic care formulas that offer the coveted skin transparency and elasticity, helping you achieve the soft and plump texture of healthy skin. It's time to be the most resilient and beautiful you with THREE's Aiming Collection.
Refreshing Fragrance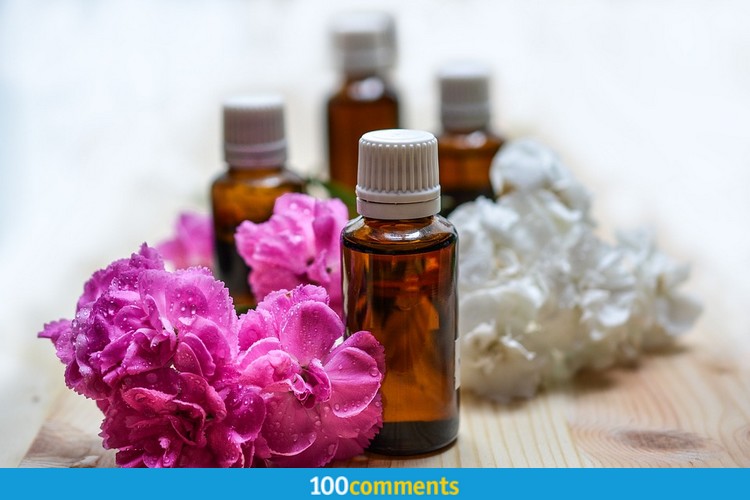 An elegant and refreshing mix of rose and geranium adds to a herbaceous fennel oil base to create a clear, spicy scent.
Rose oil
Made from damask rose, the Queen of Roses, its elegant aroma has been known for inciting a feeling of happiness, making it the go-to feminine essential oil. It also has an aging care effect, and is said to be effective on various skin troubles.
Geranium oil
Also called rose geranium thanks to its rose-like fragrance, its sweet and refreshing aroma will instantly brighten you up like that of zesty lemon.
Fennel oil
Commonly found in herbal tea drinks, it has a spicy, herbaceous scent that's said to give one courage while in adversity. It is also said to be the most compatible with the female hormones.
Key Skincare Ingredients
Peony root extract
Sourced from peony flowers found in Japan's Niigata prefecture, it is a purely domestic raw material devoted to solving dry skin problems, after extensive research that has been conducted on the relationship between skin dryness and the decline in skin strength especially in urban individuals who take UV protection for granted. It fortifies skin's barrier and helps repair damage induced by chronic skin dryness.
Satozakura (Sake Lees) Extract
Created using the traditional Japanese wisdom of fermentation, it is an aging care essence made from double-flowered cherry blossoms from Kanazawa and sake lees extract and enhanced by fermentation of cherry enzyme that's been separated from the double-flowered bloom. It promotes skin renewal and improves texture.
Vitex agnus-castus extract
Extracted from fruits of the chaste tree (also known as virginal tree) that are used in herbal tea and health food that treat female-centric health issues, it helps increase skin's moisture retention power and reduce signs of skin dryness.
Pomegranate seed oil
It contains punicic acid that's unique to the fruit, which has been found to have skin-enhancing effect such as stimulating collagen production.It is also a wonderful skin care ingredient, as it's effective against various signs of skin aging such as dryness.
Prickly pear seed oil
Retrieved via cold-pressed extraction, this valuable plant oil is extremely permeable, highly moisture retaining, and is by far the richest in vitamin E among all plant oils.
Passion fruit oil
About 70% of the fruit's composition is made up of essential fatty acids such as linoleic acid. Not only does it have excellent moisture retaining function, it also eases skin friction and irritation.
The Products
THREE Aiming Cleansing Balm, 85g, RM259
THREE Aiming Lotion, 140ml, RM329
THREE Aiming Emulsion, 100ml, RM369
THREE Aiming Cream, 26g, RM489
About THREE
Made in Japan, THREE products are based on achieving balance of the mind, body and skin. It actively supports the skin by boosting its natural mechanism to enhance the skin to become what it was born to be. Under the lead of its makeup Creative Director, Rie Omoto, who is a New York-based makeup artist, the brand boasts a complete, beautiful skincare and makeup line – acting as secondary skincare to enhance beauty while nourishing your skin – with finest ingredients, texture and quality.
To accomplish this, THREE has taken particular note of the powers of essential oils and other plant-based ingredients.
THREE Fundamentals:
Does not use parabens.
Does not conduct animal testing.
Uses certified organic ingredients as much as possible.
The power of nature is proven. Nothing can beat the gift from Mother Nature.
For more information, go to www.threecosmetics.com
Follow THREE on Instagram @ThreeCosmeticsMY and Facebook www.facebook.com/ThreeCosmeticsMY.