Rallying Malaysians Towards Eradicating Dental Caries for a Brighter Future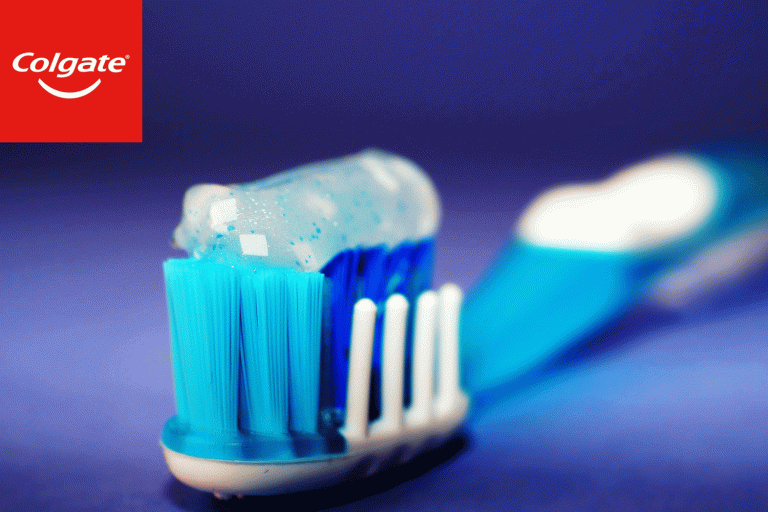 KUALA LUMPUR, 19 November 2019 – While the alarming rate of cavities in adults are constantly discussed, more needs to be said about the prevalence of cavities in children. A study by the Health Ministry of Malaysia found that 70% of children, encounter dental caries. This figure increases to 76% in 5 year old's who experience caries2, placing children in the high-risk group. In conjunction with World Cavity-Free Future Day 2019 (WCFFD 2019), Colgate and The Alliance for a Cavity-Free Future (ACFF) have joined forces to launch an infographic to raise awareness on dental caries and cavities in Malaysia. Their mutual goal is to eradicate cavities in children.
With the purpose of bringing to light that tooth decay is a common health epidemic in Malaysia, the infographic includes useful facts and statistics that will help educate and empower readers on oral health. This includes sharing about how cavities form, the statistics of cavities in Malaysia, how it impacts a child's life quality, as well as the functions of different ingredients in a toothpaste.
"Oral diseases such as dental caries may not be common conversational topics, however the statistics of caries' prevalence in children show that more must be done, in terms of prevention and treatment. Here, community awareness is vital as the effects of caries and cavities are far-reaching. If we increase the awareness, we can help reduce the number of people suffering from cavities in the coming years.  In fact, it has been shown that caries can occur in children as young as 1 year old. Malaysian children aged 5 years and below have an average of 8 milk teeth inflicted with cavities. It is time that we place more emphasis on the right steps to eradicate the most common chronic, and largely preventable disease in the world," said Prof. Dr. Rahimah Abdul Kadir, Chairman, The Alliance for A Cavity Free Future (ACFF) – Malaysia Chapter.
The main part of an effective oral health regime is the type of products used, and consumers need to be aware of the function that ingredients play in the toothpaste. There are 3 key ingredients that help combat caries and cavities effectively:
Arginine, which provides nutrition for caries-fighting bacteria, weakens the effects of harmful bacteria, and shifts the bacterial composition to a healthier community. It feeds the good bacteria, making them stronger, while weakening bad bacteria to fight their harmful activity.
Fluoride, which helps prevent mineral loss, and keeps teeth strong.
Calcium, which naturally replenishes an essential mineral found in teeth.
Individuals must also commit to proper oral health maintenance, and adhere to a routine to remain cavity-free, such as brushing teeth for two minutes, flossing, and using mouthwash, twice a day; replacing one's toothbrush every three months; and regular visits to the dentist.
"We are extremely happy to work with ACFF on a common goal for a cavity-free future for Malaysian children. Colgate has always been passionate about promoting awareness on oral health care within the local community, on top of developing innovative products for our consumers. We believe that through this collaboration, we can further underscore the importance of cavity awareness here in Malaysia, and decrease the negative effects of dental caries and cavities on our quality of life," said Tanya Teng, Associate Director of Colgate-Palmolive Marketing Sdn. Bhd.
"We encourage the public to share the infographic among their communities, families, and friends to raise awareness on the latest facts on dental caries and oral health diseases in Malaysia. A cavity-free future is only achievable if everyone plays a role in encouraging one another to understand and realise the importance of oral health," Prof. Dr. Rahimah Abdul Kadir concluded.
With support from the Ministry of Education, and to address the need for greater global awareness of dental caries and cavities, Colgate and ACFF celebrated WCFFD 2019 with the theme 'Brighter Future with Zero Cavities' on 17 October 2019. Celebrations were carried out to highlight and spur the awareness of preventive measures to achieve a cavity-free future for all Malaysians that included a successful attempt by 3,245 students from SJK (C) Yak Chee in Puchong at breaking the record for the 'Largest Participation in a Tooth-Brushing Event (Primary Students)' in the Malaysia Book or Records. Additionally, Colgate's very own twist to the classic Malaysian childhood song, 'Bangun Pagi, Gosok Gigi', performed by its 'Bright Smiles, Bright Futures' ambassador, Alyssa Dezek, was also revealed.
For further information, please visit https://www.facebook.com/ColgateMY/.