Preparing a quality sleeping environment for your baby: Bumble Bee Beddings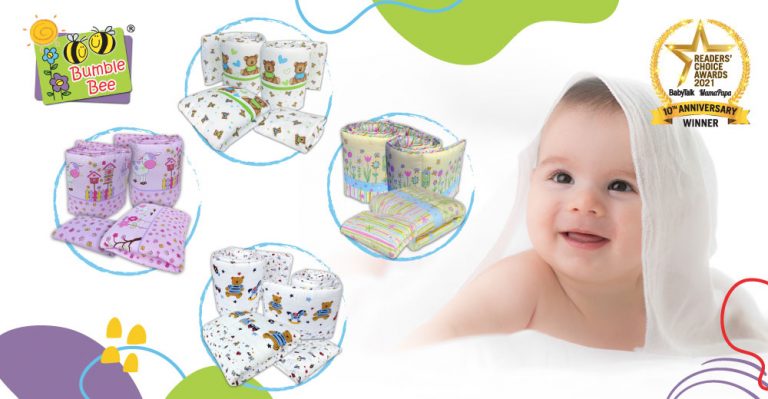 Having a baby is a thrilling and memorable experience in our lives! When preparing for your baby's arrival, the last thing you'd want is to waste your time worrying about things that can easily be taken care of with the right choice made. Let's enjoy your warmest family bonding time with your newborn baby and less worrying about other distractions.
There's no denying that before your baby arrives, there'll be lots to consider and get ready.  You'll be spending most of the time at home with your baby, hence it's important to make sure that things are kept as convenient as possible to minimise the stress that you may be facing as a new mom. One area to be particularly careful about is your baby's sleeping environment – it's important that your baby gets to sleep in comfort and safety.
Newborn babies sleep more than 16 hours a day! Sleep is a crucial aspect of a child's growth and development. Babies need comfortable and sound sleep to feel revived and refreshed when they wake up. The surroundings, as well as beddings, play important roles in this.
Good quality beddings are imperative for a baby's restful sleep. As a renowned brand, and an award-winning one, Bumble Bee offers 100% knitted cotton beddings for babies and children, with a suitable thread count to meet the demands of modern families who wish to create a pleasant and comfortable environment for their baby to sleep or relax in. The selection is based on high-quality standards with numerous benefits such as light weight, smoothness, comfort, durability, as well as superb breathability; they also cause no harm when in contact with a baby's skin.
The breathable feature prevents little ones from perspiring heavily, and its fine fibres are exceptionally long-wearing, keeping the bedding products in its original form for a longer period, even after numerous washes.
Bumble Bee, an award-winning brand dedicated to quality, provides multiple themed bedding sets for babies with a variety of colourful, visually appealing designs.  Bumble Bee 100% knit cotton beddings cover a full range for your nursery needs which include cot bumpers, comforters, fitted crib sheets, pillow and bolster cases etc. It's perfect for your baby, and as a gift for your loved ones too.
Bumble Bee has emerged as the winner in two categories in the recent BabyTalk Readers' Choice Awards 2021, namely Baby Bedding and Baby Latex Mattress.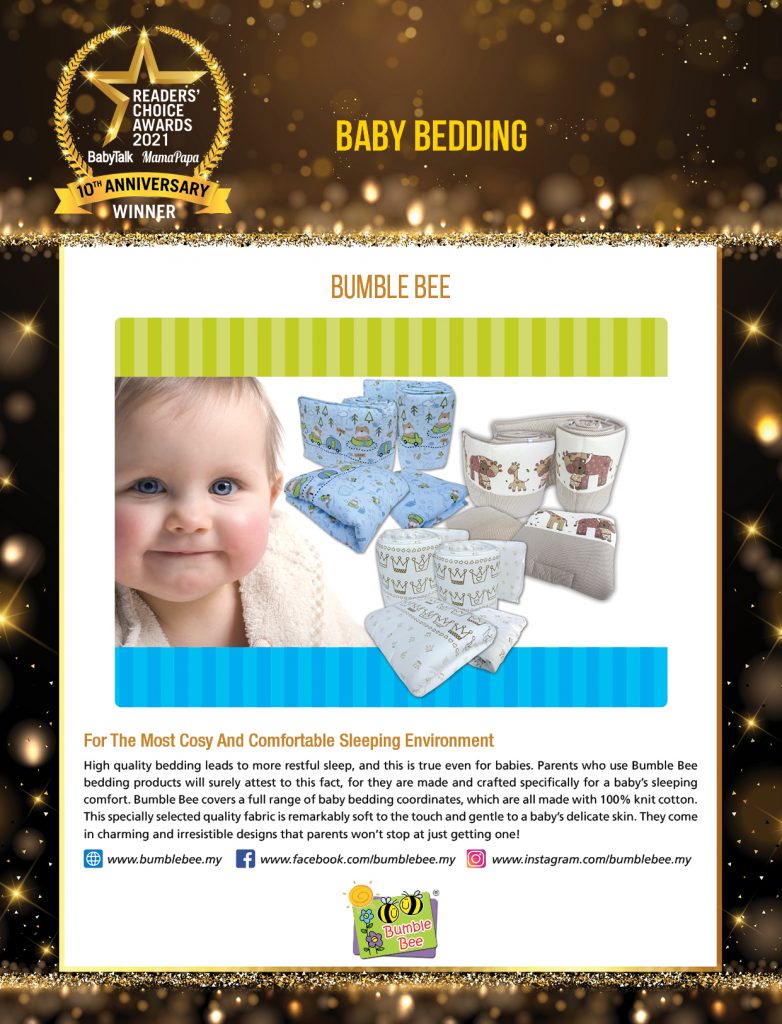 For more details, visit their website,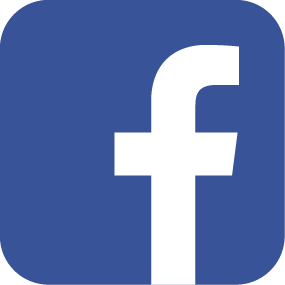 Facebook and
 Instagram today!