Nutriva® Moriheal Plus: The Antioxidant Powerhouse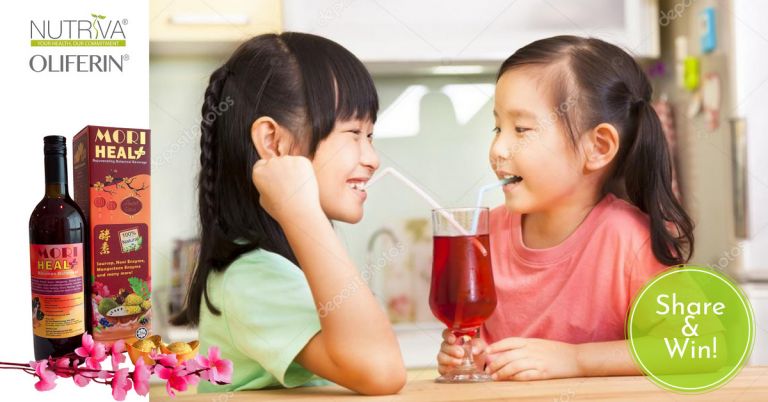 Looking for ways to effortlessly maintain a healthy lifestyle? Nutriva® Moriheal Plus Rejuvenating Botanical Beverage will be your ideal choice as it is packed with 100% natural fruit juices and plant enzymes – making it easy to maintain your daily health even if you are always on-the-go.
Antioxidant Fruit Cocktail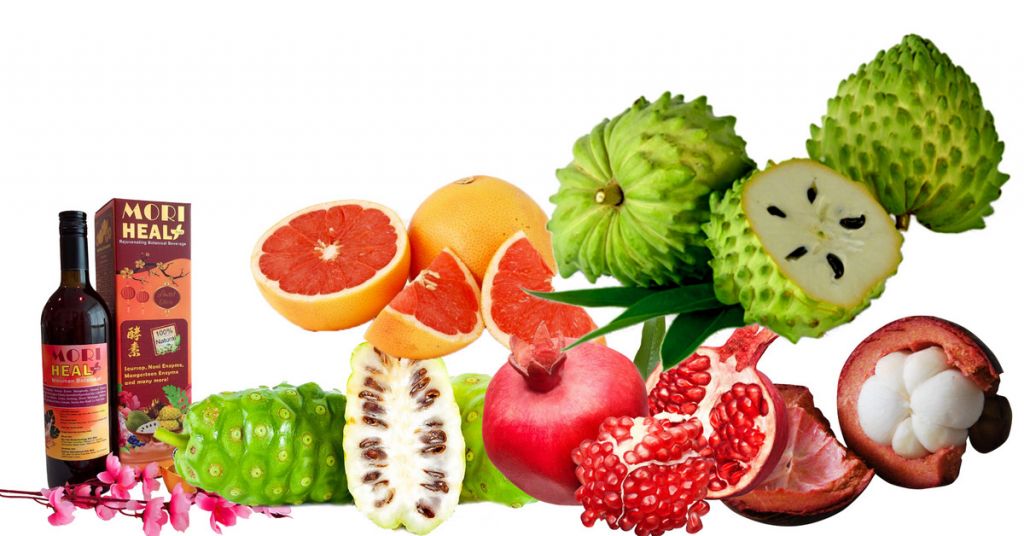 So, just how antioxidant goodness does a 750ml bottle of Nutriva® Moriheal Plus contain? Plenty, that's what! The beverage contains Soursop, Noni Enzyme, Mangosteen Enzyme, Moringa leaf, Grapefruit, Pomegranate, Bilberry and Blackcurrant which helps support your digestive health, immunity and general well-being:
Soursop (Annona muricate): This tropical superfood is traditionally used to treat stomach problems, fever, parasitic and bacterial infections, hypertension, inflammation and even cancer.
Noni (Morinda citrifolia): For thousands of years, noni has been known for its medicinal benefits in supporting the immune system and detoxifying the body. Originating from Southeast Asia, Australasia, Hawaii and Tahiti, noni contains 800 times more Proxeronine than pineapple, which converts to Xernonine, an alkaloid that encourages proper cell function and energy.
Mangosteen (Garcinia mangostana): As tasty as it is exotic, mangosteen is known for its antibiotic, anti-inflammatory, antifungal, cardioprotective, hypoglycemic, hypotensive, and immunostimulant properties. It is rich in Xanthones, an extremely powerful antioxidant. An ounce of mangosteen juice as 20-30 times more capacity to absorb free radicals compared to an ounce of most other fruits and vegetables. This is due to its high ORAC (Oxygen Radical Absorbance Capacity) value: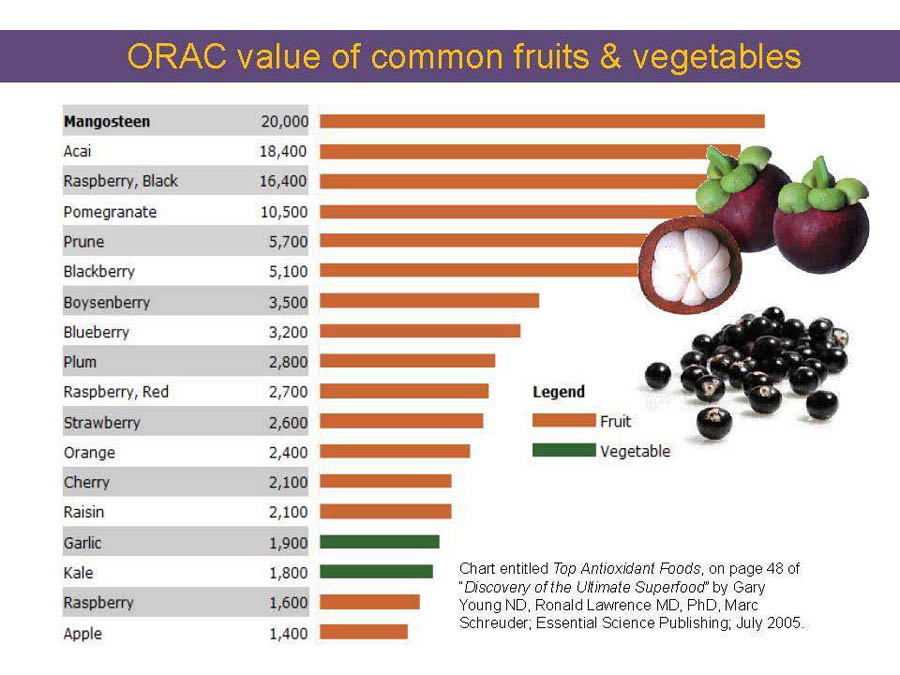 Source: https://mangosteenplus28.com/orac-value-of-common-fruits-and-vegetables/
A Serving A Day Keeps The Doctor Away
Just one serving of 25ml a day will go a long way to keep you in the pink of health. You can consume it in the morning before breakfast directly or dilute it in 25ml water. It contains no preservatives, artificial colours and flavours, and has no added sugar, making it suitable for diabetics. Nutriva® MoriHeal plus is produced in a HACCP, GMP, ISO 22000:2005 and HALAL-certified facility, which ensures a hygienic product that can be consumed by all Malaysians.
Good For The Whole Family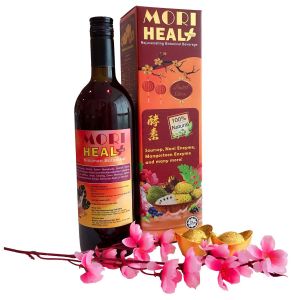 Everyone, whether they are young or young-at-heart, can benefit from the goodness of Nutriva® Moriheal Plus. For kids, their immune system will get a much-needed boost, making them more resilient towards the most common infections plaguing their peers. This means little to zero absenteeism from school and one less worry for a busy parent who doesn't have to take time off from work to take care of the child.
Adults who regularly consume Nutriva® Moriheal Plus may notice an improvement in managing their weight, increased energy and stamina, healthy and glowing skin, as well as better digestion thanks to the fibre content and enzymes in the health beverage. There is also a reduced risk in contracting chronic diseases and an overall boost in health due to the removal of toxins from the liver and body, in general.
Older adults will appreciate the anti-ageing and cardiovascular protective properties of Nutriva® Moriheal Plus. They may also experience less tiredness in their daily activities as well as see an improvement in their eyesight, cholesterol and blood pressure readings.
It's the all-natural way to get a healthy energy and immunity boost plus it tastes great, too!
If you've tried it and love it, leave a review here.
For more information and to purchase online, go here .