Nurturing Excellence at Cubs Tuition Centre: Where Education and Care Flourish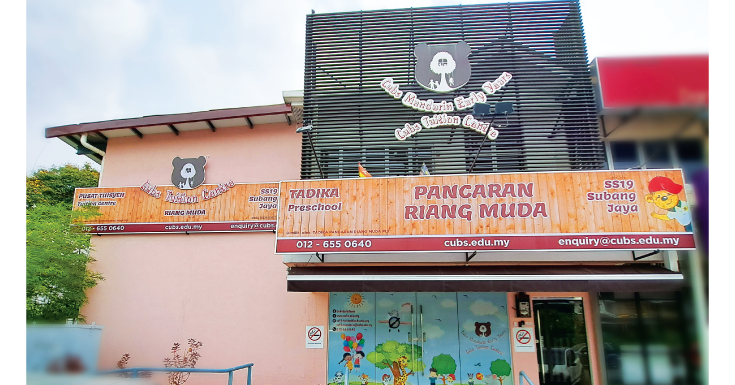 In the realm of primary education, the concept of sending children to tuition has become an expected practice among parents. Amidst a sea of options, how does a discerning parent select the ideal tuition centre that aligns with their expectations and caters to their child's unique needs? Enter Cubs Tuition Centre, a beacon of distinction and innovation that has captured the attention of perceptive parents across the Klang Valley, particularly those seeking Mandarin-based education.
Cubs Tuition Centre stands out as a comprehensive after-school haven, where dedicated educators embark on a holistic journey with their students. The centre's nurturing environment is designed to foster academic excellence and character development. A hallmark of their commitment is the seamless guidance provided to students in completing daily homework assignments. However, Cubs Tuition Centre goes beyond the ordinary by offering tailored coaching in key subjects such as Mandarin, Bahasa Melayu, English, Mathematics, and Science, meticulously aligned with the KSSR curriculum for SJKC.
What truly sets Cubs Tuition Centre apart is its unwavering dedication to preparing students for essential milestones. The current change of the assessment model sees the centre diligently readying the students for the UASA examinations in standards 1-6. A testament to their excellence, the centre proudly claims this year's victory, once again affirming their unparalleled tutoring services and unwavering support for student growth.
Beyond academic prowess, parents applaud Cubs Tuition Centre for the thoughtful extras that redefine the educational experience. The centre's offerings extend beyond the classroom to encompass a refreshing bathing ritual and nutritious meals, expertly curated by a professional nutritionist. Moreover, the centre's vibrant array of supplementary activities, including a gym room, music space, as well as arts and crafts, ensures that children conclude their day with joy and enrichment. Parents can breathe a sigh of relief, knowing they have discovered a comprehensive hub that not only nurtures educational advancement but also caters to the holistic development of their cherished children.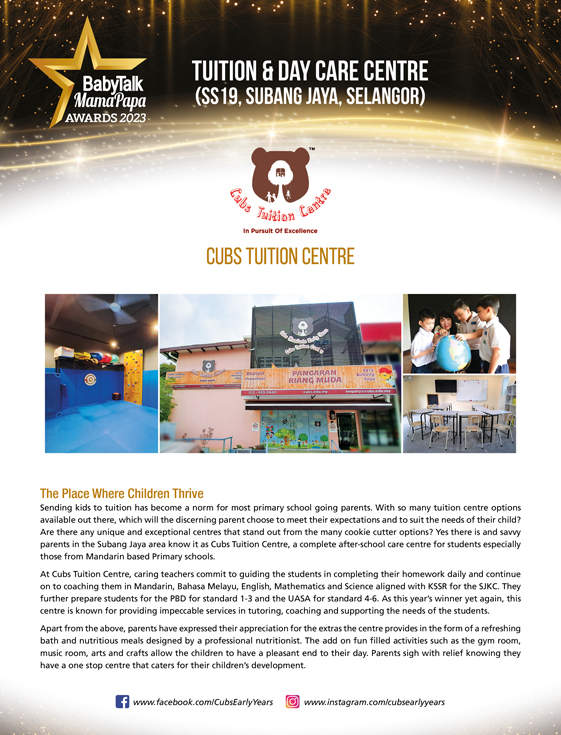 In a landscape where the quest for educational excellence often aligns with mundane routines, Cubs Tuition Centre stands tall as an embodiment of exceptional care, comprehensive learning, and holistic growth.