Lunch Buffet @ Kwee Zeen, Sofitel KL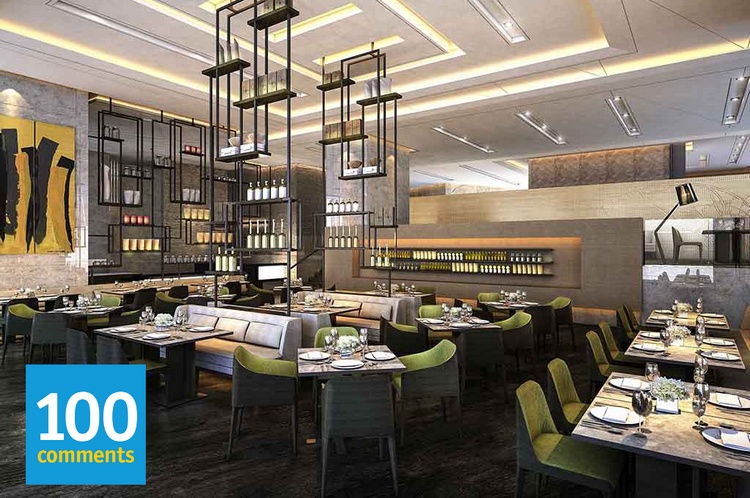 Imagine a buffet spread filled with almost every imaginable pan-Asian delight with a French twist. That is exactly what you'll find at Kwee Zeen at Sofitel Kuala Lumpur Damansara for breakfast, lunch and dinner.
Step into the spacious and tastefully decorated dining space located at the ground floor of the hotel and be prepared to have your tastebuds wowed by the chefs at the interactive kitchens.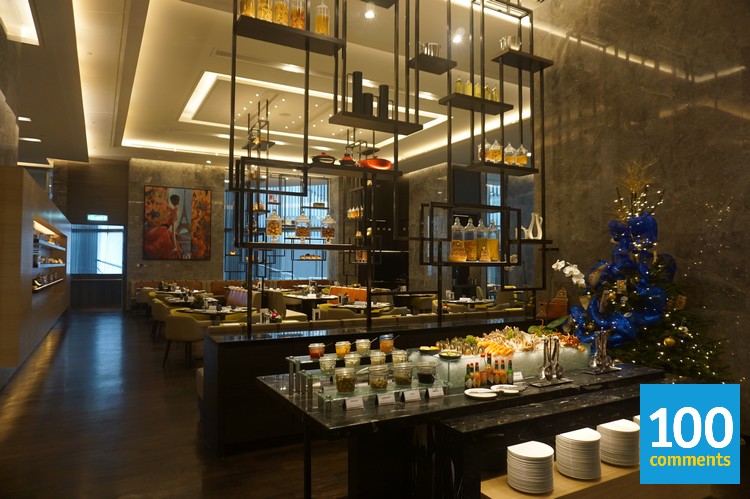 Appetizers & Seafood
Best to start with something light such as the seafood selection which boasts of an impressive array of fresh mussels, prawns, scallops and clams. To accompany the fresh catch, there's a spicy array of hot sauces as well as slices of lemon and lime.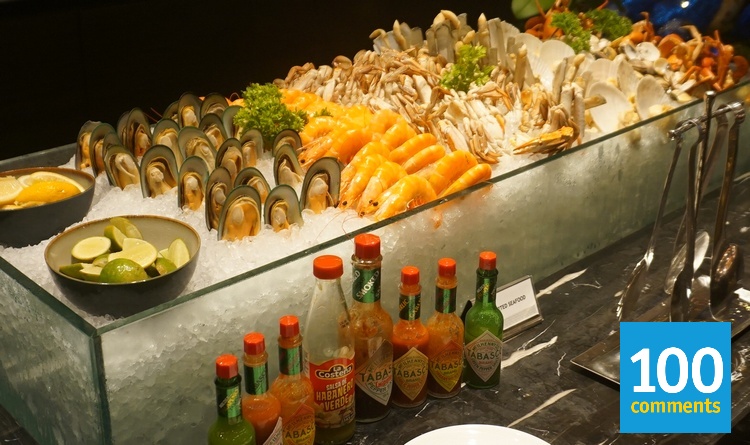 For an even lighter appetizer fare, head over to the fruit and salad bar which contain fresh, chilled healthy vegetarian options. Local seasonal fruits are also available in abundance, so dive right in!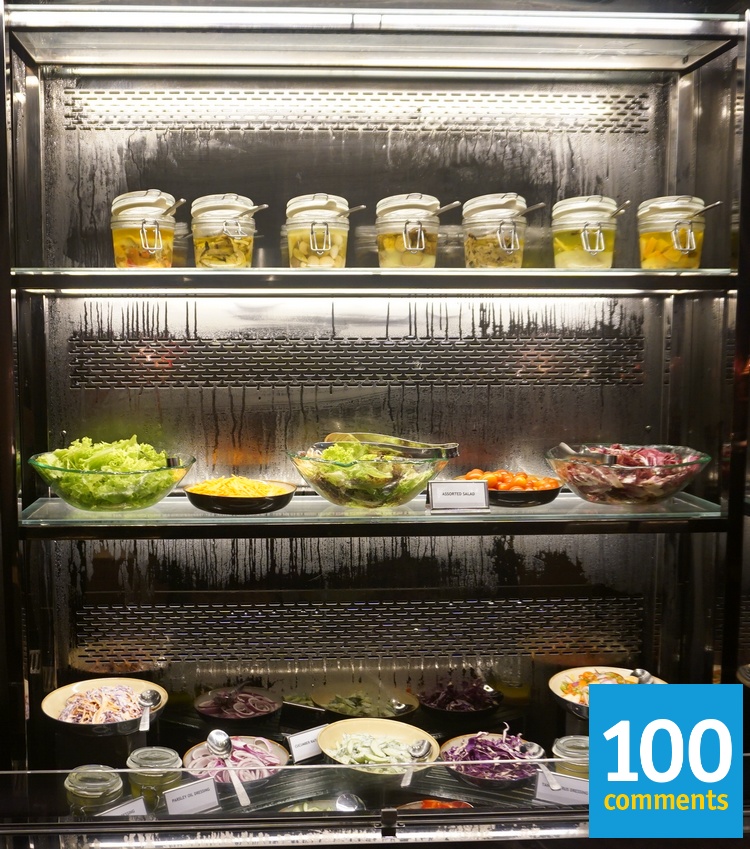 Asian – Hot & Spicy
If you are in the mood for something hot and spicy, Kwee Zeen does not disappoint. Its fantastic offering of curries are so good, it makes your mouth water just by looking at them. Believe me, they taste as great as they look.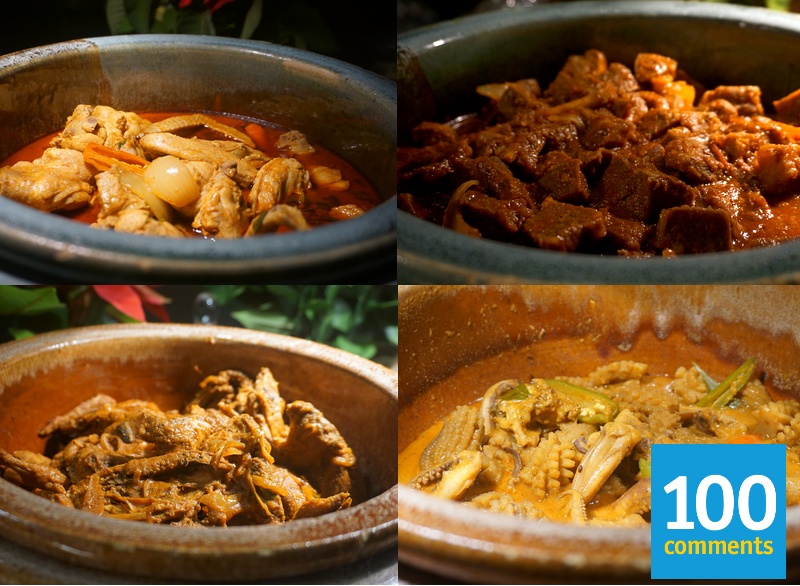 The chutney and sambal spread certainly packs a punch too and make a great accompaniment to your Asian-inspired meal.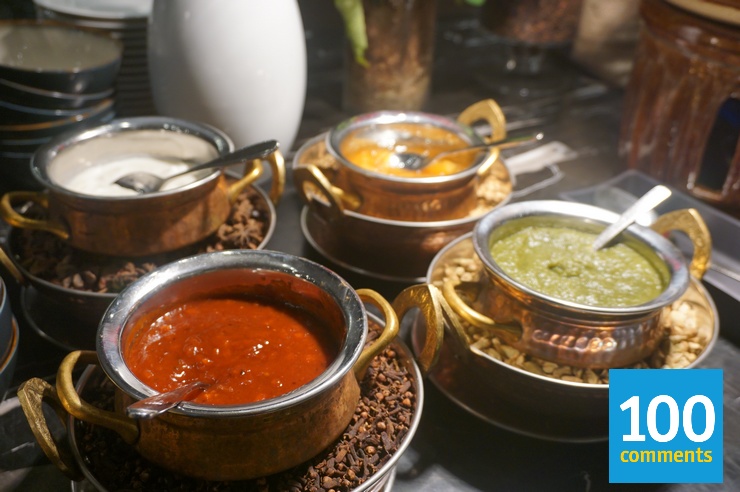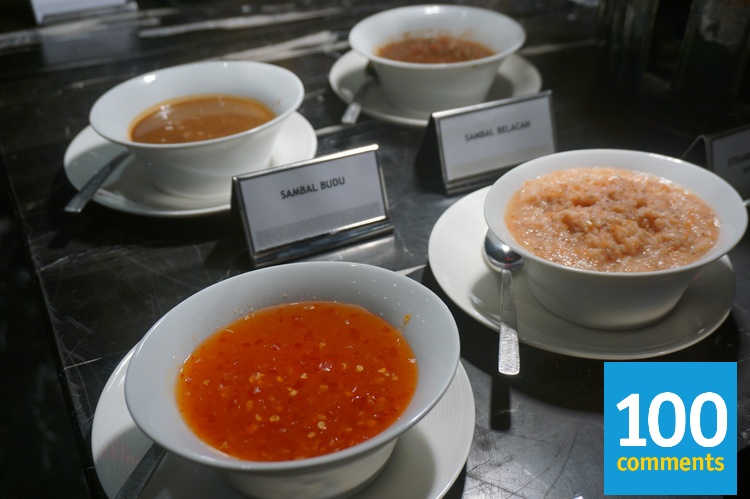 If the above-mentioned dishes were just too fiery for your tastebuds, Kwee Zeen also offers a decent sushi fare that will satisfy your palate.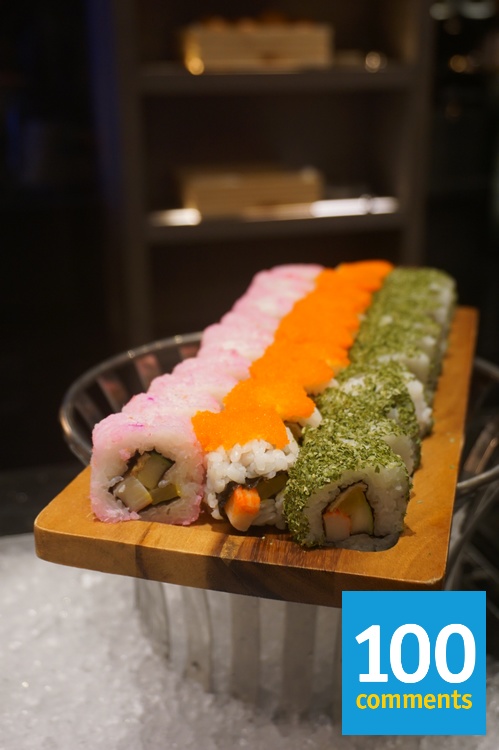 Wonderfully Western
From Asia, let's move on to the Western offerings, which certainly did not disappoint. The pasta is al dente and creamy without being overly thick and rich. The herbs and spices used complemented the pasta well. Yummy!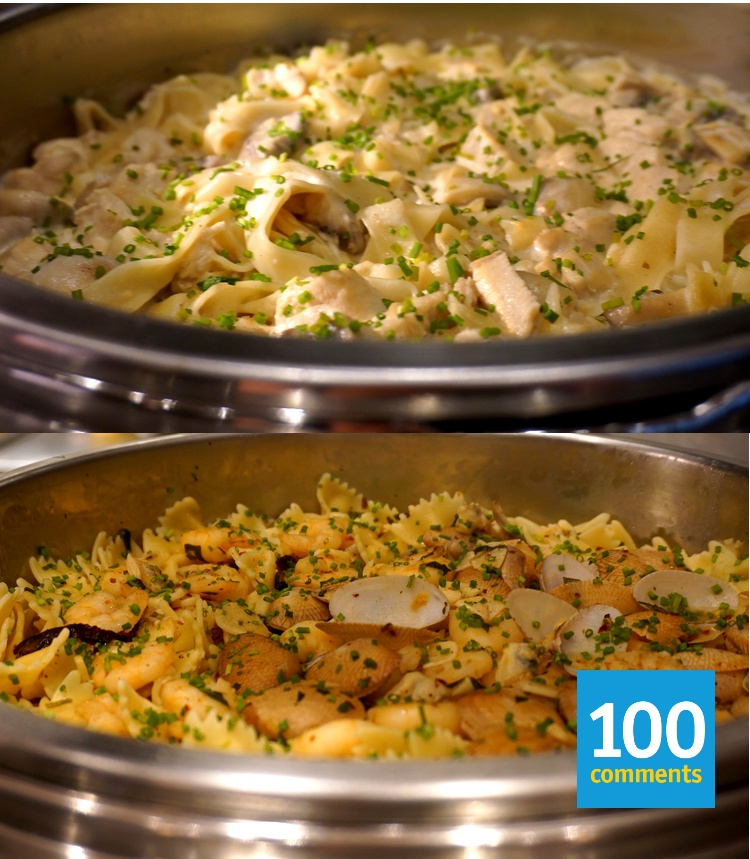 The roasted vegetables and potatoes tasted out-of-this-world, too. Cooked at just the right temperature and time, and well-marinated with herbs and seasonings, they are a delight with every bite.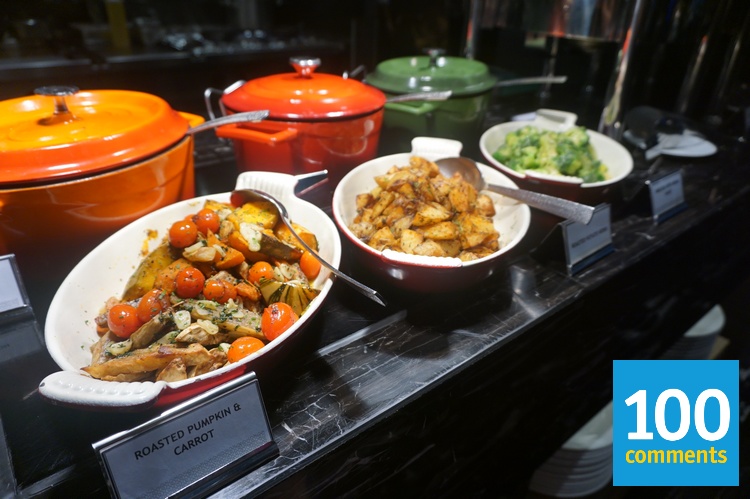 A meal in a French-themed hotel would not be complete without cheese and their glorious bread, now would it? You simply must make room for them, too!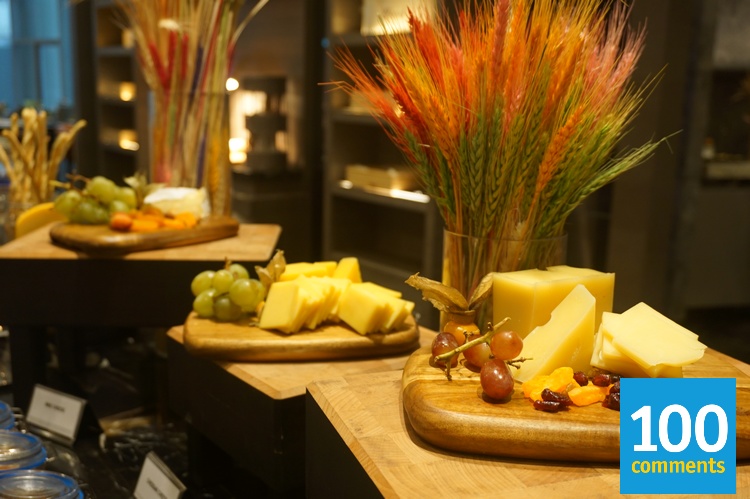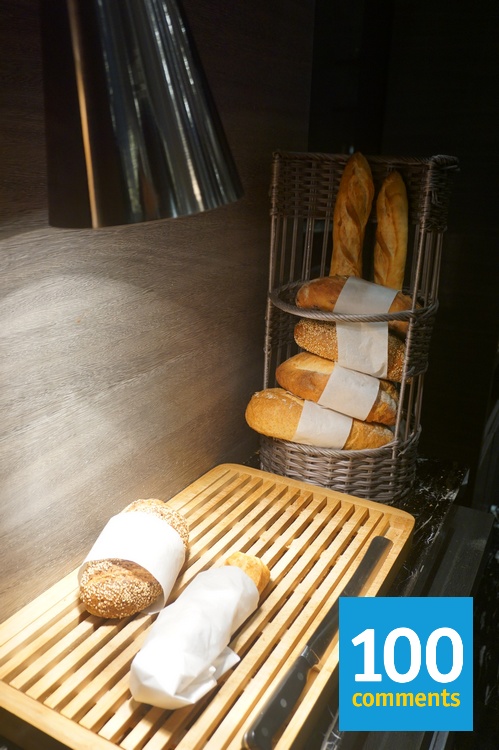 Delectable Desserts
And from the mains, we move onto the delectable desserts. Among the highlights in the local desserts table is the onde-onde which bursts into a sweetly sticky gula melaka temptation inside your mouth.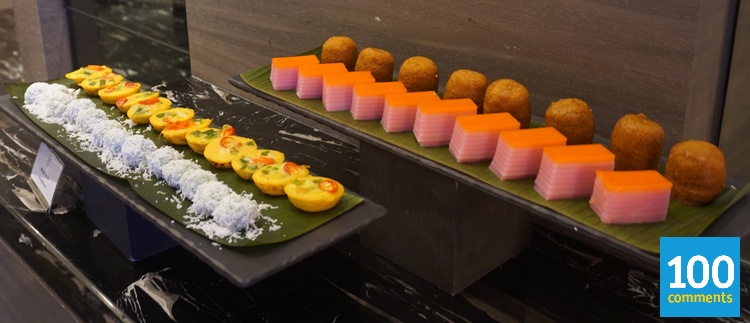 Each dessert is bite-sized, making it possible to savour every variety and still have room for seconds! This being the Christmas season, we couldn't help admiring (and eating) the deliciously pretty Christmas treats at the dessert table.
No dessert table is worth its salt without a chocolate fountain and we were so happy to see this towering at the corner.
Thumbs Up
Overall, we are impressed by the variety and quality of cuisine served in the quaint and classy Kwee Zeen. The chefs certainly outdid themselves as every single bite was really tasty, flavourful and hits all the right spots. We definitely recommend it for a nice tete-a-tete out with your bestie or loved one, a nice meal with the family and friends, or a business luncheon. Regardless of your food palate and preferences, we're confident you'll find something you can dig into at Kwee Zeen.
The regular lunch buffet is priced at RM124 nett, breakfast is charged at RM85 while the dinner buffet is charged at RM138 per person from Sunday to Thursday.
For bookings, contact:
Kwee Zeen
Sofitel Kuala Lumpur Damansara
5 Jalan Damanlela
Bukit Damansara
50490 Kuala Lumpur
Malaysia
+6 03 2720 6688
HA123@sofitel.com
www.sofitel.com