Let Your Little One Learn To Take Their First Steps With These Top 5 Baby Walkers
Baby walkers are devices that help young infants learn to walk and move from one place to another. Let your little one learn to walk with our list containing some of the best baby walkers available today.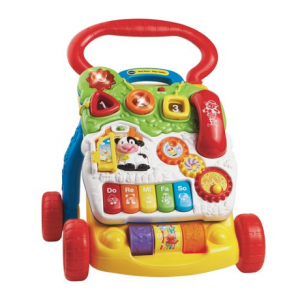 Best Push Walker
Push walkers are designed to help develop muscles, improve coordination, and make learning to stand and walk a more fun and engaging process for your little ones. VTECH First Step Baby Walker features a detachable learning center packed with activities. Your baby can be entertained for hours with the shapes and light up musical keys that introduce letters, words, numbers, animals, colors, sing-along songs, and melodies. Aside from that, the VTECH First Step Baby Walker can be easily assembled and stored away in small places, making it more convenient to carry around or put away whenever it isn't in use.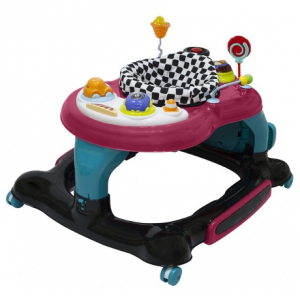 Best 3 in 1 Walker
The Bubbles Walker 3 in 1 is an expertly designed 3 in 1 walker that comes with a comfortable padded seat and musical toy tray. Aside from functioning as an ordinary walker, the Bubbles Walker 3 in 1 also serves as a rocker and activity center – complete with jumping board. This versatile and convenient product also comes with a number of useful features such as a multi height adjustment (complete with safety lock), a 360 degree turning seat, and a high backrest. Aside from that, the Bubbles Walker 3 in 1 is fully compliant with EN1273 safety standards, allowing you to rest in peace while your little ones enjoy hours of fun and laughter.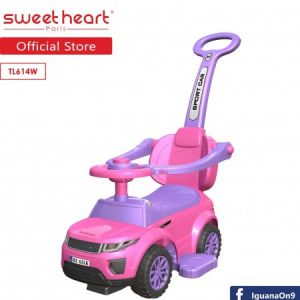 Best Ride On Baby Walker
Suitable for infants between the age of 12 to 36 months old, the Sweet Heart Paris TL614W is a 3-in-1 Ride-On-Toy. Depending on your child's age and development, it can serve as a Push Car, Walker Car, or even a Riding Car. Designed to be simple and easy to control, the Sweet Heart Paris TL614W helps to promote early child development through fun physical activities such as riding, balancing, grasping, etc. Aside from that, it comes equipped with a range of convenient features such as the safety Anti-Slip Support and Large Storage Area underneath the seat. Lightweight and durable, this walker allows your little ones to practice and develop fine motor skills, gross motor skills, sensory experiences, and balance & coordination, helping them to grow into healthy and secure individuals.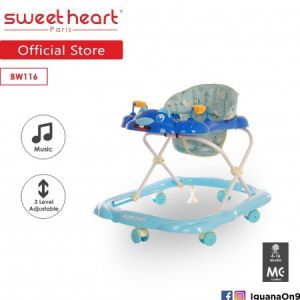 Best Musical Baby Walker
The Sweet Heart Paris Baby Walker BW116 is a high quality multi-functional baby walker – combining the benefits of a walker, learning car, and toy car in terms of usage. The musical toys plate allows your little one to enjoy the lovely sounds while stimulating their mind and development. Designed to be convenient for travelers, the Sweet Heart Paris Baby Walker BW116 is super lightweight, portable, foldable, and easy to carry. It's suitable for babies between the age of 4 to 16 months old, with a height adjustable frame and larger, stabler base design to ensure that your little ones can play and run around safely no matter their size.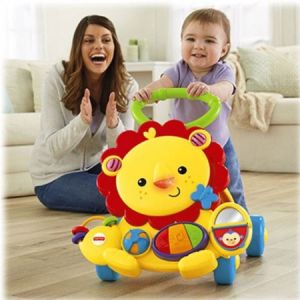 Best Sit And Stand Walker
Perfect for both younger babies and older infants, the Fisher Price Infant Lion Walker allows your little ones to both "Sit & Play" and "Stand & Walk" depending on their age and development. The sturdy base prevents your child from falling and injuring themselves, while the many lights, sounds, and activities help to keep them engaged and entertained. Fisher Price Infant Lion Walker is designed to boost your child's development in a number of ways, including fine motor, gross motor, sensory, and balance & coordination, ensuring that your little one will have no trouble taking their first steps.