La Gourmet 32-cm 5-ply Stainless Steel Elite Wok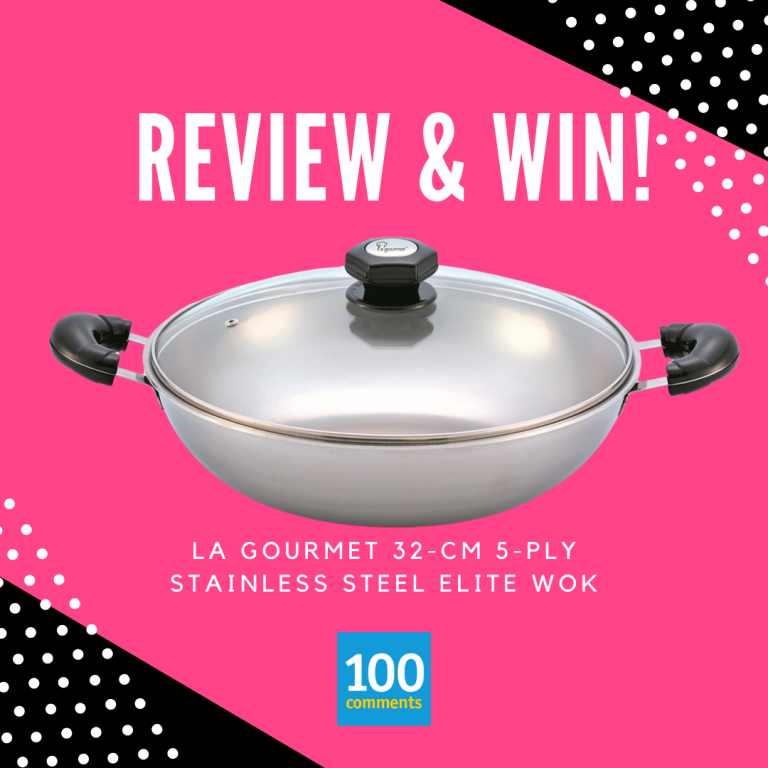 Stand a chance to win La Gourmet 32-cm 5-ply Stainless Steel Elite Wok worth RM799!
‼️‼️ Remember: One review = One entry, One entry = one chance of winning. You may submit an unlimited number of submissions.
The more you send, the higher chance of winning 🤩🤩🤩🤩
To enter:
1. LIKE and FOLLOW us on FB and IG
2. LIKE and TAG 5 friend on this post
3. Leave a comment "I love La Gourmet cookware!" and
4. Follow the instructions below.
The more reviews you write, the higher the chance you have in winning!
Contest ends 20 May 2020. Good luck!
T&C:
By participating in this giveaway, the participant agrees to be bound by these Terms and Conditions and the decisions of 100Comments: https://100comments.com/review-win-campaign-terms-conditions/
To enter:
Register at 100comments.com
Leave the required # of product reviews (listed on 100comments.com) of any products that you have used before to qualify for the product (in the table below) that you want. It should not be a product you've reviewed before. We love honest reviews, so give it your best shot 🙂. Please note that more consideration will be given to reviews that fit the following criteria:

Comprehensive (at least 30 words and more, in any language). The more details of your experience with the product, the better.
Accompanied by photos and/or videos of you or your family member/friend using the product, and
Made on products with 5 or fewer reviews. 

Once you have completed your reviews (from 13 to 20 May 2020), kindly leave a comment in the form below stating the number of products that you have reviewed. Reviewers will be rewarded on a first-come-first-served basis.
Reviewers will be chosen based on the reviews they submit. The more quality reviews that are submitted, the higher the chances of winning.
Winners must review the product(s) they receive within two weeks with a minimum of 30 words in any language and a photo and/or video showing them using the product.
100Comments reserves the right to charge the winner who did not submit his/her review(s) within the stipulated deadline the cost of the product.
Products are in limited quantities, so hurry!
Login Required