Keep Your Baby's Bottom Clean With These 7 Special Baby Wipes
While diapers are important, no parent should underestimate the importance of baby wipes. Good baby wipes are essential for new parents as they help to keep tiny tushies feeling fresh and clean. To help you find the best baby wipes for your family, we've narrowed down the best products to get things cleaned quickly and effectively.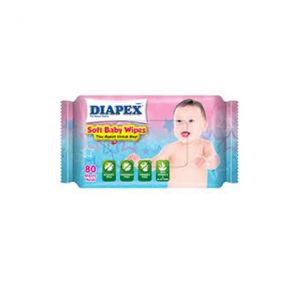 Best Soft Baby Wipes
Keep your baby feeling fresh and comfortable with Diapex Soft Baby Wipes. Winner of the 2018 100Comments' Product Excellence Awards, these soft wipes efficiently clean up dirt and messes while being gentle enough to avoid irritating your little one's soft, sensitive skin. Diapex Soft Baby Wipes are designed to be hypoallergenic, alcohol and fragrance-free products that contain a touch of aloe and vitamin E to ensure a thorough yet sensitive cleaning.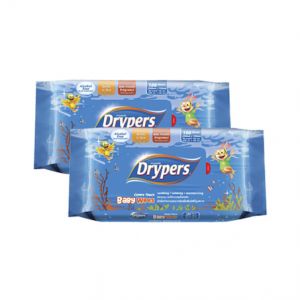 Best Baby Wipes With Oat Kernels
Drypers Baby Wipes are one of the only baby wipes that use Oat Kernel extract as a key ingredient. Oat Kernel extract has been renowned for generations for its soothing and skin calming qualities, making it perfect for wiping sensitive baby skin. Aside from that, Drypers Baby Wipes are formulated with Provitamin B5, which acts as a natural moisturiser to help keep your little one's skin hydrated, smooth, and healthy. It also contains Baby Friendly Fragrance ingredients which have been approved by the International Fragrance Association (IFRA), allowing your baby to smell nice without worrying about any harsh chemicals or smells.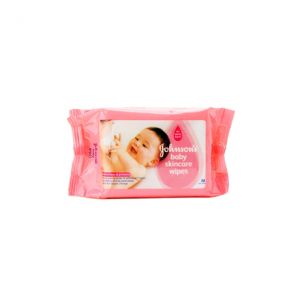 Best Moisturizing Baby Wipes
Formulated to gently cleanse and offer extra protection for your baby's diaper area, Johnson's skincare baby wipes are embossed with their clinically proven mild formula of rich moisturizing agents. It incorporates advanced fiber technology that works like a sponge, effectively removing dirt and impurities. Aside from that, Johnson's skincare baby wipes uses a triple weight of moisturizing lotion to create a protective barrier that helps prevent nappy rash. For a baby wipe that's always mild, gentle, and effective, parents should look no further than Johnson's skincare baby wipes.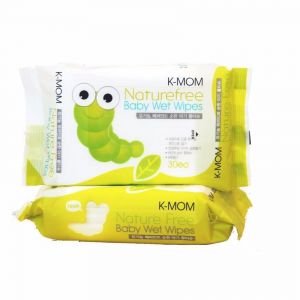 Best Thick Baby Wipes
Each piece of K-MOM Organic Baby Wipes is made from thick and quality material at 60g thickness, making it durable enough to clean up even the messiest baby during diaper changing time. The embossed design on each wipe makes cleaning off faster and easier, especially for newborns and younger babies who have more diapering needs. Every sheet is made by Lenzing AG, a European based leading fiber innovation company, who are known across the world for their high quality fibers. Aside from that, the sheets are made with no less than 4 main organic and natural ingredients, including peppermint, chamomile, calundula, and aloe vera. These materials not only create a soothing antibacterial effect but also help prevent any sticky or soapy feelings from left behind residue.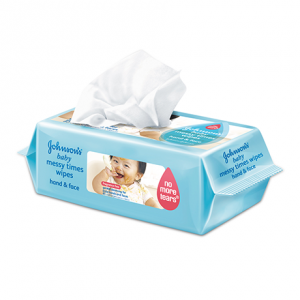 Best Baby Wipes For Hands and Face
Baby messes aren't just limited to diaper time. Johnson's Baby Messy Times Hand & Face Wipes is a gentle and effective way to clean your baby's hands and face. These extra soft wipes contain a mild water-based cleanser that's specially designed to clean baby's delicate skin. With their patented No More Tears formula, Johnson's Baby Messy Times Hand & Face Wipes are even gentle enough to use around baby's eyes, meaning that you can have a cleaner, happier baby.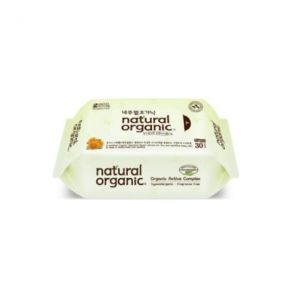 Best Baby Wipes For Newborns
Suitable for newborns, toddlers, or even those with sensitive skin, Natural Organic Baby Wipes contains natural calendula extract which keeps your baby's skin healthy and hydrated. Made with premium quality ingredients, Natural Organic Baby Wipes has been proven to be safe and gentle for sensitive skin. It is a safe, organic baby wipe with certifications from Korea, UK, USA, Germany and Japan. It is also non-irritation, non-toxicity, allergy-free, unscented and natural with ultra-pure water that comes in antibacterial packaging with an easy take-out feature.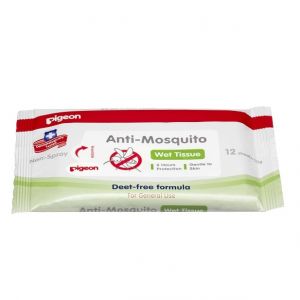 Best Baby Wipes For Outdoor Activities
Pigeon Wet Tissues Anti Mosquito is great for outdoor settings as it has been specially designed to protect your baby from mosquitoes and skin irritation for up to 6 hours. Tested and approved by Singapore's National Environment Agency (NEA), Pigeon Wet Tissues Anti Mosquito is a deet-free formula that's completely safe for toddlers to use. This microbiologically tested baby wipe keeps your baby feeling fresh and clean while providing effective protection against mosquitoes.