How to Choose the Best Kitchen Cabinet Service Professionals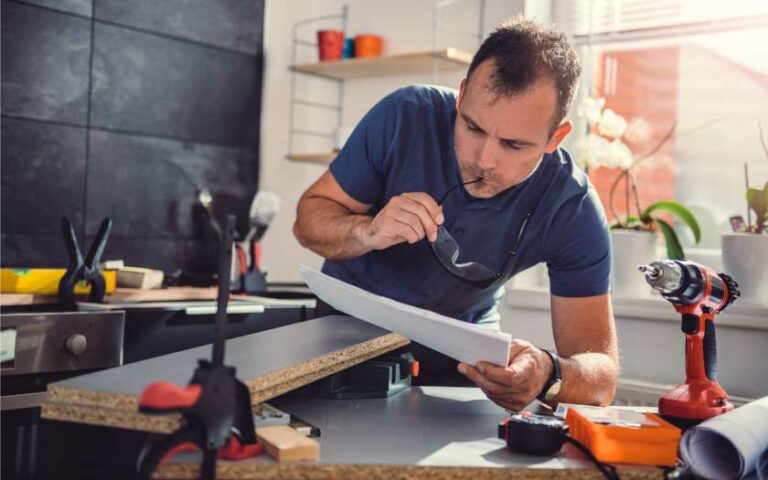 The best kitchen cabinet service professionals transform your kitchen into a beautiful and functional space. If you are looking to remodel your kitchen, seriously consider hiring a professional to do it for you. You will save money, time and sanity, in the long run.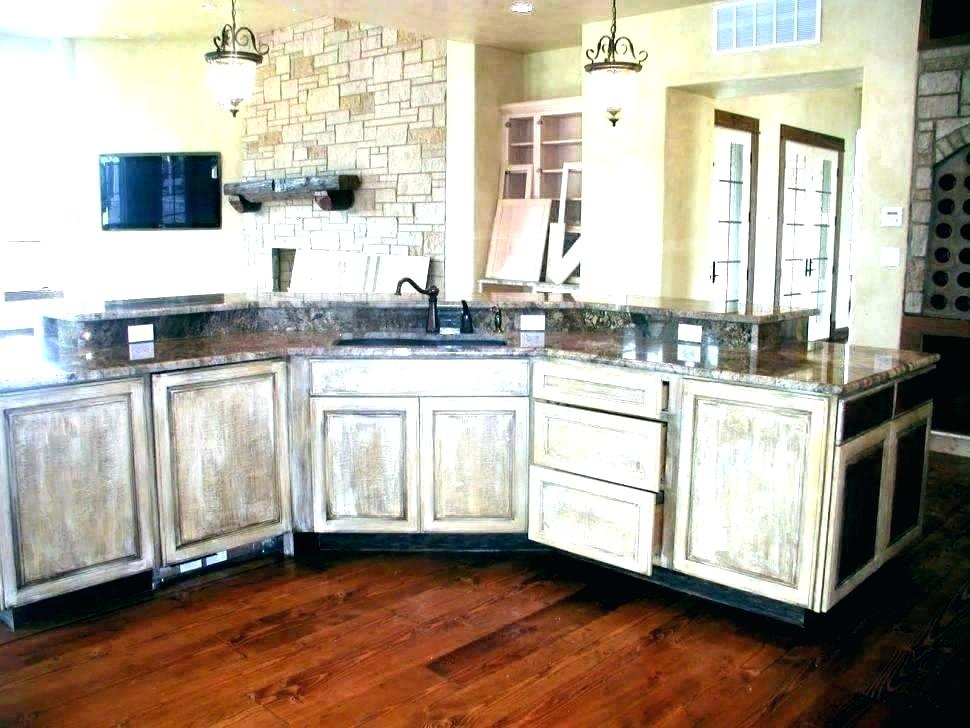 Have you heard of the saying, 'Measure twice, cut once?" A professional will get it right the first time and save you from costly irreversible cutting mistakes. In the event of mistakes, they will be responsible for replacement. Installation professionals also save you money by already having all the tools and equipment available for the job. If you take on the work by yourself, you might have to purchase equipment which you might not need after the project.
Safety is a huge issue in large installations like kitchen cabinets. Their very bulk and weight make them dangerous to take on by yourself. Add this to the fact that your kitchen space might be limited, and you could be asking for an accident. It is crucial for kitchen cabinets to be securely drilled in because the alternative is that everything could come crashing down on you. They also need to be hung perfectly level and flush with the wall, because your dishes and glassware might end up sliding against each other, risking breakage. There is even a chance that your kitchen walls and floor aren't level, and a professional can adjust to accommodate this problem.
The final reason to hire a professional to install your cabinet is that you won't have to deal with the clean up. How do you safely dismantle and discard an old cabinet? Professionals would deal with this for you, as well as cleaning up their mess after their work. That's better than having to deal with it yourself, isn't it?
What Should I Expect with Kitchen Cabinet Service Professionals?
Tear down and disposal – The first step of a kitchen remodel, after design and building permit applications, is to tear down the old cabinets and dispose of the unusable materials.
Structural repairs – Most often, structural repairs will need to be done before the new cabinets are mounted. The wall will need to be patched up and prepared to receive the new cabinets.
Electrical and mechanical systems assessment – An electrician might need to assess and carry out some rewiring if the new design requires it. Mechanical systems might also need to be tended to if large appliances need to be moved around.
Plumbing assessment – Plumbing might also need to be looked into in a major overhaul. At the very least, the professionals will need to be aware of where pipes and wires run so as to avoid drilling into them.
Installation – The cabinets are mounted on the walls and/or attached to the kitchen subfloor.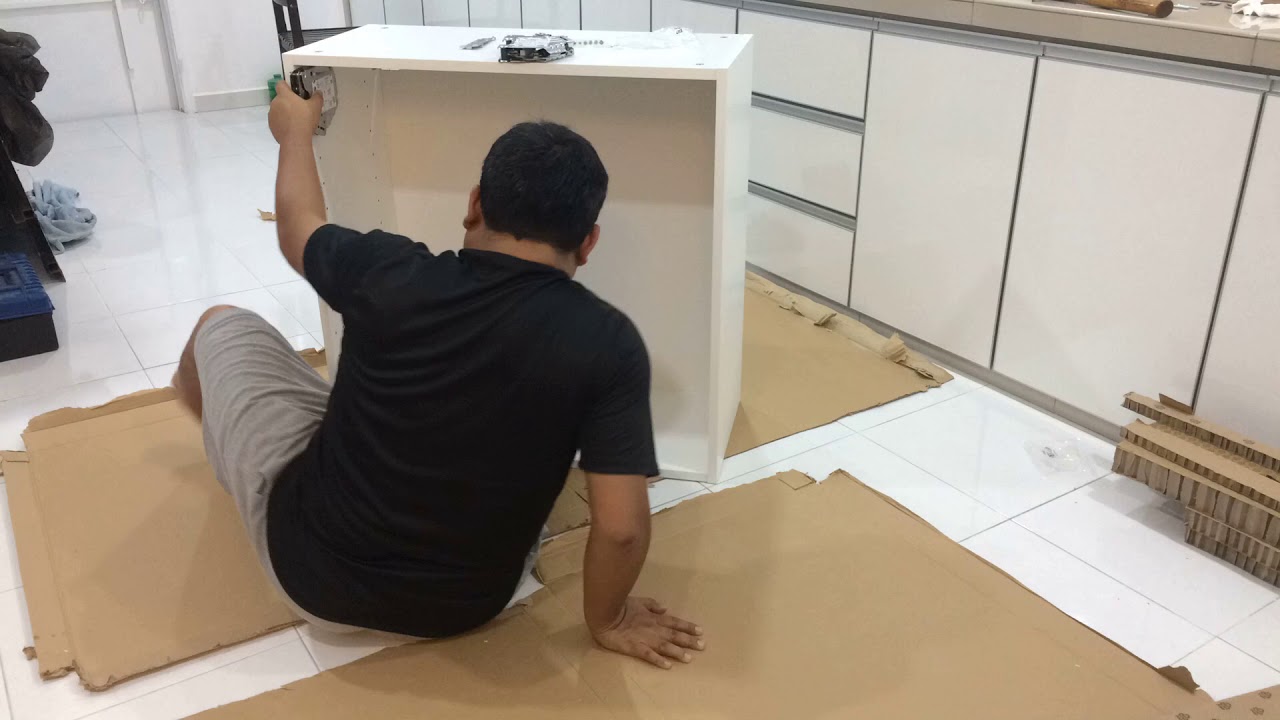 How Do I Choose a Suitable Kitchen Cabinet Service Professional?
* Go For A Company that Sells and Installs
First and foremost, purchase a cabinet from a company that can also install it. They would be the most familiar with the cabinet and the most knowledgeable in installing it. Additionally, having one person handle the measurements, design and installation just makes the process smoother in the long run.
* Go For A Company that is Experienced
The best kitchen cabinet service professionals have had years of experience and know how to tackle every eventuality. Even more importantly, they can pre-empt issues, having the knowledge to foresee problems before they spiral out of control and cost you more time and money. A family-owned company will generally pay more attention to your project, so look for long-established family businesses. Ask the company for photos of their work and references who you can talk to about the company's performance. Ask the references whether they felt company did a good job, offered good customer service, and offered after-installation service.
Even if they are experienced, it's still best to check the company's legitimacy. They are entering your home for a period of time, after all. Ask the company for their registration papers and check their company registration with the Companies Commission of Malaysia (SSM).
* Go For A Company that Offers Options
There is a myriad of options out there, so look for a company that can offer you as wide a range of options as possible. You will be more likely to find something that suits your functionally and aesthetically. A company with a larger selection might also be able to give you better prices.
* Go For A Company that Offers Free Design Appointments
Many companies now offer free design appointments – initial meetings where you discuss your needs, budget, project scope, and so on. These are great opportunities to see if you and the professional see eye-to-eye. It's important to have a good rapport and similar outlooks since you are both working towards something together.
* Go For A Company that You Consult Well With
You would want to work with a company who listens to you and discuss things with you. Don't be afraid to ask questions about anything you're not sure of and make tweaks to any suggestions. Go through the estimates carefully with your potential contractor and make sure you're both on the same page. Each service and product should be accounted for and you should be fully aware of every step of the process.
What Are the Prices I Might Expect?  
The best way to estimate how much your kitchen cabinet installation will cost is to look at the square footage of your kitchen. Another factor is whether you are installing new cabinets or replacing old ones. Replacing old cabinets will end up being more expensive as it will involve the extra cost of tear-down and discarding.
* Cabinet Installation
Cabinet installer fee RM2,100 – RM3,900
Handyman fee RM3,600 – RM5,400
Cabinets (30 linear feet, mid-range quality materials) RM4,000 – RM22,400
Old Cabinet removal (if applicable) RM220 – RM340
* Cabinet Repair RM256 – RM416
Cabinet repair could include regluing or replacing loose laminate or broken hinges.
* Cabinet Refacing RM4,000 – RM12,000 (10-by-12-foot)
A new lick of paint might just be what is needed to refresh the look of your kitchen.