How to Choose the Best Automatic Gate Service Professionals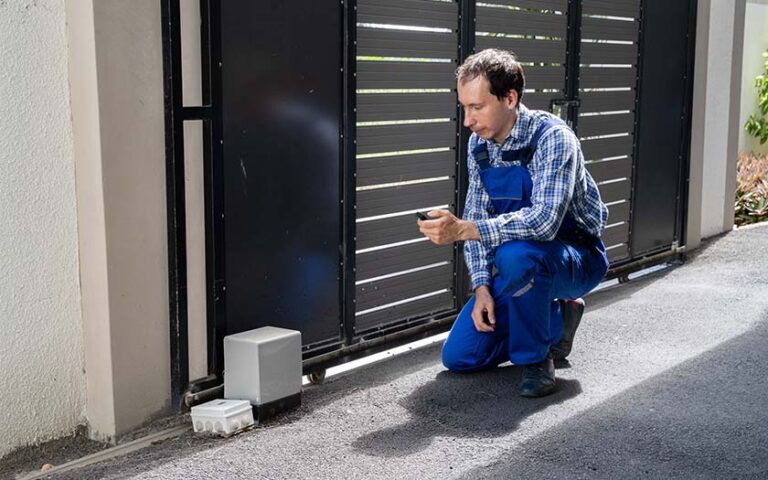 The best automatic gate service professionals install your automatic gate and keeps it sliding open and shut smoothly and safely so you don't need to worry about the safety and security of your home. How do you ease worry over the automatic gate itself? Call in a  professional to help you install and maintain it.
Think self-installation would be a fun project? It's not! Installing and maintaining an automatic gate is a very tricky job. An automatic gate is composed of many electrical and mechanical parts and may require specialized accessories like vehicle detection systems, computer controlled systems, keyless entry, hydraulics, wiring, and so on. Expert knowledge is required to fit them all together properly and safely. While you might get through the job following an online manual, there is still a huge risk of missing something or misunderstanding the instructions. Inexpertise could lead to accidents or property damage, something you don't want to risk.
Doing the job yourself could also potentially cost you a lot of money. Self-installation or repair could lead to something being mis-installed or mis-repaired, meaning you would have to buy new parts, or end up hiring a professional after all to undo the mistake. Of course, a professional might make a mistake too, but he is obligated to rectify it free of charge, and he is insured to cover the cost.
Why are you installing an automatic gate? For your and your family's safety, right? A poorly installed automatic door might malfunction and leave your family and home open to all and sundry – a risk you don't want to take. Any of the many parts, if not installed or repaired properly, will fail and affect all the other components and, ultimately, the door.
After professional installation, your automatic gate needs regular servicing. This is important to keep your gates running safely and in compliance with updated legislation, but also to minimize inconvenient downtime. It will also minimize expensive unscheduled repair work as minor problems are quickly identified and repaired before they turn into major issues.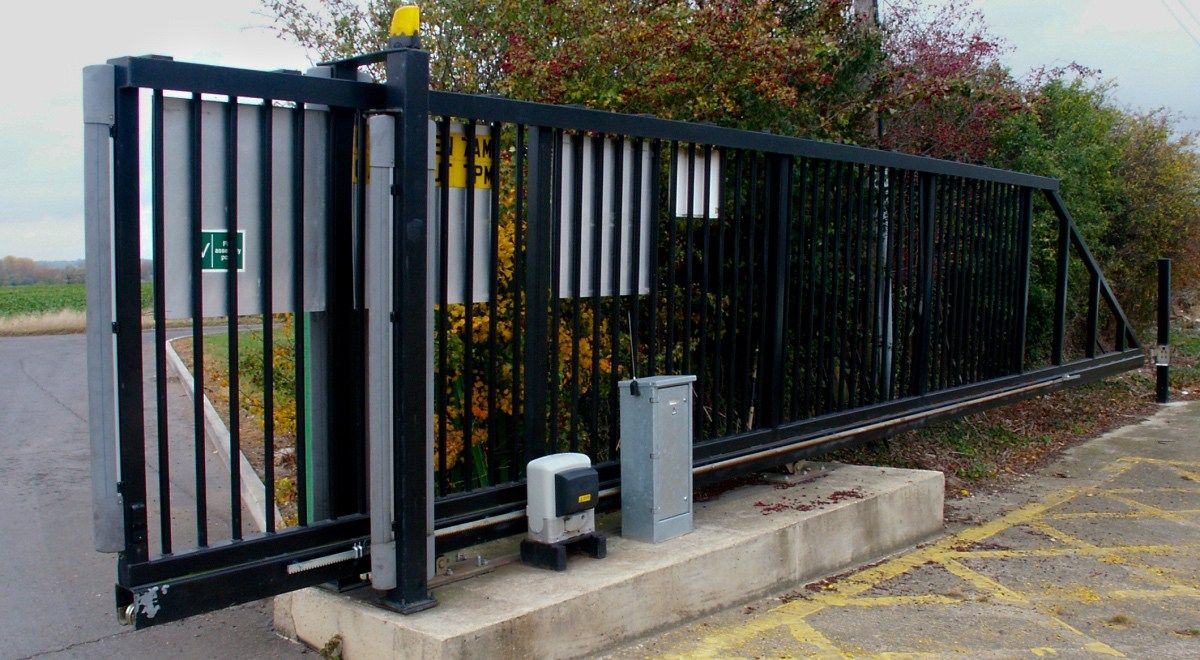 What Does Automatic Gate Service Include?
* Installation
The best automatic gate service professionals will work with you to select the most appropriate kit for your gate and then run a risk assessment to check for potential hazards. They will consult with you about questions like whether you need a keypad on the front, extra transmitters, or the ability to open the gate from the outside.
Posts will then be installed, either 1 on either side of the gate or 1 more in the middle for a pedestrian gate. Once the posts have been secured, the gate track will be laid on the ground and the wheels will be installed onto the gate.
A guide bracket is installed next, to steady the gate from falling, and a gate catcher to prevent the gate from lifting off the track. A gate stopper is installed too to stop the gate at the other end. The technician will then automate the gate.
In some cases, you might be able to convert your old gate to an automatic one just by having a contractor fit it out with the necessary equipment.
* Servicing
Automatic gates should be serviced at least once every six months, taking into account traffic through the gate and the general conditions of the environment. Traffic is measured in cycles – how often it is opened and closed. Automatic gates with fewer cycles for private residences only need servicing once or twice a year. Automatic gates for apartment blocks would see more cycles and would need servicing 3 times a year or more. Automatic gates in commercial properties are high-traffic and require servicing 4 times a year.
A preventive maintenance service starts off with an inspection, beginning with a force test. Hinges are checked for alignment and the gate frame is checked for structural issues. The gate's responsiveness and smoothness during opening and closing is tested next, then all the mechanical parts, hinges and pins are lubricated.
A full safety inspection will then test that the photocells are aligned and that the safety edges operate flawlessly. The gate is tested for impact reaction – it should stop immediately and reverse movement upon impact.
The automation settings are looked over – does it speed up or slow down during its opening or closing? Does the manual release function in case of electrical issues? Are the earth cables and any other cables around the motor functioning properly? Are the keys and key fobs all in order? How about the intercom system, if the automatic gate has one? Finally, a general check of the whole gate is carried out one more time.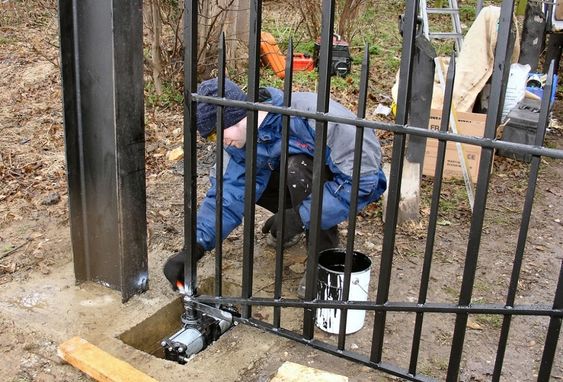 How Do I Choose a Suitable Fence Service Professional?
* Ready Recommendations
The usual routes to looking for the best automatic gate service professionals is to hit the search engines and ask your circles of friends, family or co-workers. They would readily recommend companies that have given them stellar service. Moreover, they wouldn't make recommendations unless they have personally received good service from the company.
* Reviews and References
Read all the company's reviews on their websites and social media pages and, if possible, directly contact the reviewers for their personal take on the company. Also directly approach the company for references who you can talk to or email.
* Where's the Warranty?
Warranty on labor and parts is definitely something you want to have for an installation or service. These will cover replacement part problems, which will sometimes happen. If a company isn't even willing to offer a limited guarantee or warranty, go with another company.
* Do They Seem Interested and Invested?
Upon your first meeting, service technicians from the best automatic gate service professionals should ask a couple of crucial questions as they inspect your gate. Watch how thoroughly they inspect your gate and how long they spend with each component. Only then can they give an accurate estimation of the work required.
* Are Their Suggestions Realistic?
Trust is important if you're going to enter into a large contract like an automatic gate installation or repair, so you'd want your service provider to be trustworthy. If their recommendations and estimates seem too high, or even low, consider it a red flag to get to the bottom of. If a contractor suggests to change the whole gate when just a little area is rusted, you know something is amiss.
* What's the Project Time Frame?
Every job would take a different amount of time to complete well. While you wouldn't want to rush the job, make sure the contractor gives you a feasible amount of time in which they will complete it. This is especially important if your automatic gate serves as your first line of protection against the outside world.
* Is the Project Subcontracted Out?
Who is actually going to be doing the work on your automatic gate? Some companies will accept the job then subcontract it out if they are too busy, or don't have the necessary skills or equipment to complete the job. You need to know who will be overseeing the work and that all contractors actually doing the job are properly licensed, skilled, and equipped with the same level of professionalism as the company you hired.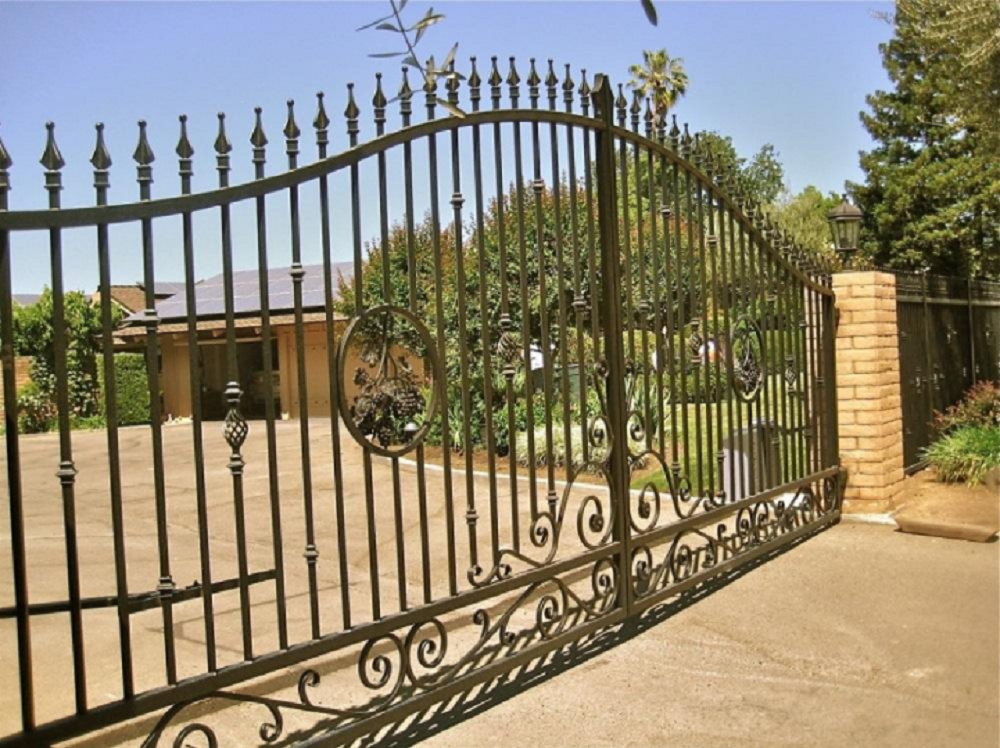 What Are the Prices I Might Expect?  
Installation
Aluminium Gate RM7,200 – RM16,400
Steel RM2,400 – RM16,400
Wrought iron RM2,400 – RM16,400
Wood RM1,200 – RM16,400
Vinyl RM800 – RM4,400
Gate Types
Barrier gates RM400 – RM2000
Card-based entry RM400 – 3, 600
Keypad entry RM480 – 2, 400
Slide V track RM2000 – 12,000
Slide rear pipe RM2,000 – RM12,000
Single swing RM2,00 – RM 12,000
Vertical pivot RM2,000 – RM16,000
Slide cantilever RM4,000 – RM16,000
Double swing RM4,000 – RM16,000
RV gate RM4,000 – RM9,000
Uphill swing RM8,000 – 16,000
Lift and swing RM4,000 – RM24,000
Underground system RM8,000 – RM24,000