Help Your Little Ones Stay Fresh And Comfortable With These 7 Baby-Friendly Detergents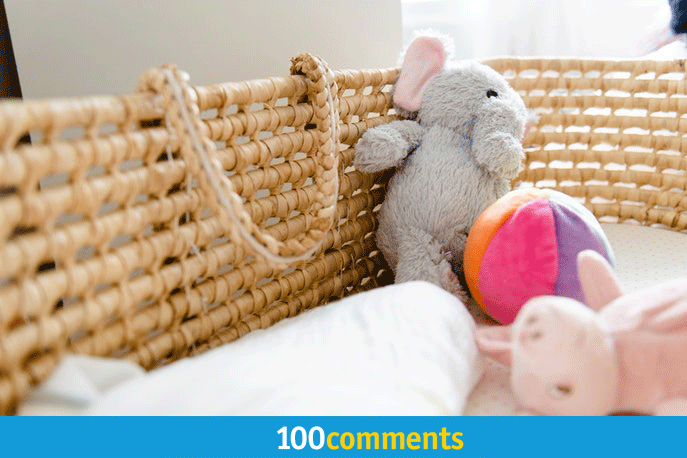 While detergents are useful for removing stains and smells from your clothing, some of them may not work well with a baby's delicate skin. The same ingredients that make a detergent so effective can cause your little one's clothes to feel uncomfortable or irritating. As such, we've put together a list of the best family friendly detergents that are safe to use on your baby's clothes.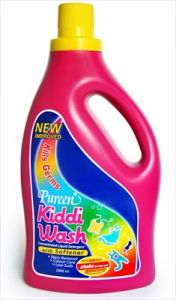 Best Color Preserving Detergent
Designed to penetrate deep into fabrics, Pureen New Improved Kiddiwash effectively removes stubborn stains and prevents dirt from resettling onto your little one's colored clothes. It kills germs, sanitizing soiled clothing and removing unpleasant smells for a complete hygiene treatment. Aside from that, Pureen New Improved Kiddiwash has a lower pH compared to other detergents, making it milder on your child's skin while helping to preserve the fabric's original coloring.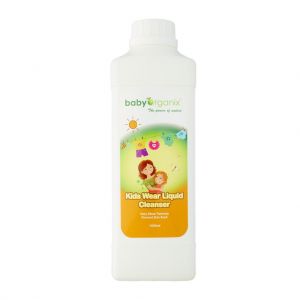 Best Eco Friendly And Biodegradable Detergent
When you have to clean filthy or stained clothing, BabyOrganix Kids Wear Liquid Cleanser is your best friend. Specially formulated to be tough on stains, this eco-friendly and biodegradable formula removes stains so well that you'll forget that the clothes were ever dirty in the first place! Aside from that, BabyOrganix Kids Wear Liquid Cleanser is designed to be just as good for the environment as it is for your baby. This special cleanser uses only premium natural and plant based ingredients, with no artificial fragrances or harsh chemicals. The formula is Phosphate-free, hypo-allergenic and allows through rinse-off, meaning that there's no residue left on the fabric.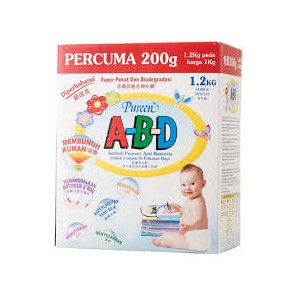 Best Baby Detergent Powder
Affordable yet effective, the Pureen Anti Bacterial Powder Detergent deep cleans your baby's laundry in one go, removing trapped stains and odors from your little one's clothes. It contains a perborate – a non-chlorine based bleach that safely cleans both white nappies and colored clothing. Aside from that, it freshens up fabrics with a unique fragrance that prevents pungent odors, even after overnight soaking. Designed to be super concentrated and biodegradable, this powerful powder is a simple yet effective way to keep your children feeling fresh and clean all day long.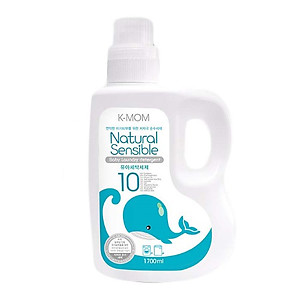 Best Harsh Chemical Free Detergent
Specially formulated to keep your child's clothing looking and feeling as fresh and clean as possible, K-Mom Baby Laundry Detergent contains no harsh fragrances or cleaning ingredients. Made from only the highest quality USDA Certified organic ingredients, K-Mom Baby Laundry Detergent ensures that your baby doesn't have to worry about itchy or strong smelling clothes. Their all natural plant based extracts include seed based oil surfactants that easily and effectively break down all traces of dirt and grime while being mild enough to avoid irritating your baby's sensitive skin. This premium quality detergent is made to cater to busy mums, allowing you to use it in front load, top load or even hand washing, depending on which suits you best.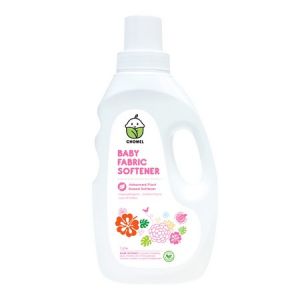 Best Baby Fabric Softener
Utilizing plant-derived softening agents and food-grade preservatives, Chomel Baby Fabric Softener provides your baby's clothes with softness that you can trust. This innovative formula uses plant-based ingredients that gently infuses directly into fabrics, leaving your clothing feeling extra soft, fresh, and wrinkle free. Suitable for all your family's laundry, Chomel Baby Fabric Softener is a non-toxic softener that works on both natural and synthetic clothing.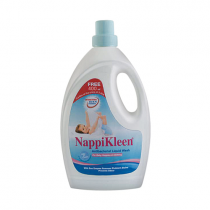 Best Detergent For Dirty Diapers
Nappikleen Anti Bacterial Liquid Wash is a gentle detergent that's designed to deodorize and rinse off easily. While normal detergents are ineffective at cleaning soiled diapers and babywear, Nappikleen Anti Bacterial Liquid Wash contains an antibacterial agent that effectively kills 99.9% of bacteria, removing odor and disinfecting your babywear. It provides lasting clean protection for up to 7 days thanks to its enzymes that can remove even the most stubborn stains.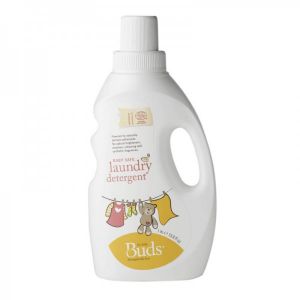 Best Essential Oil Based Detergent
Buds Baby Safe Laundry Detergent is a specially formulated laundry detergent that's perfect for your baby's delicate clothing. It is made from high quality natural soap and sugar-derived cleaner that's enhanced with organic aloe vera juice for an effective yet gentle wash. The organic essential oils infuses your clothes with a pleasant yet natural scent. Free from optical brighteners, enzymes, colorings, or synthetic fragrances, Buds Baby Safe Laundry Detergent is perfectly safe for your family's laundry needs.